I heard that there's a dumpling shop serving dumpling with shrimp in it in Taipei. The shop's name is AE Dumplings (阿娥水餃). I visited there when I went to Taipei last time.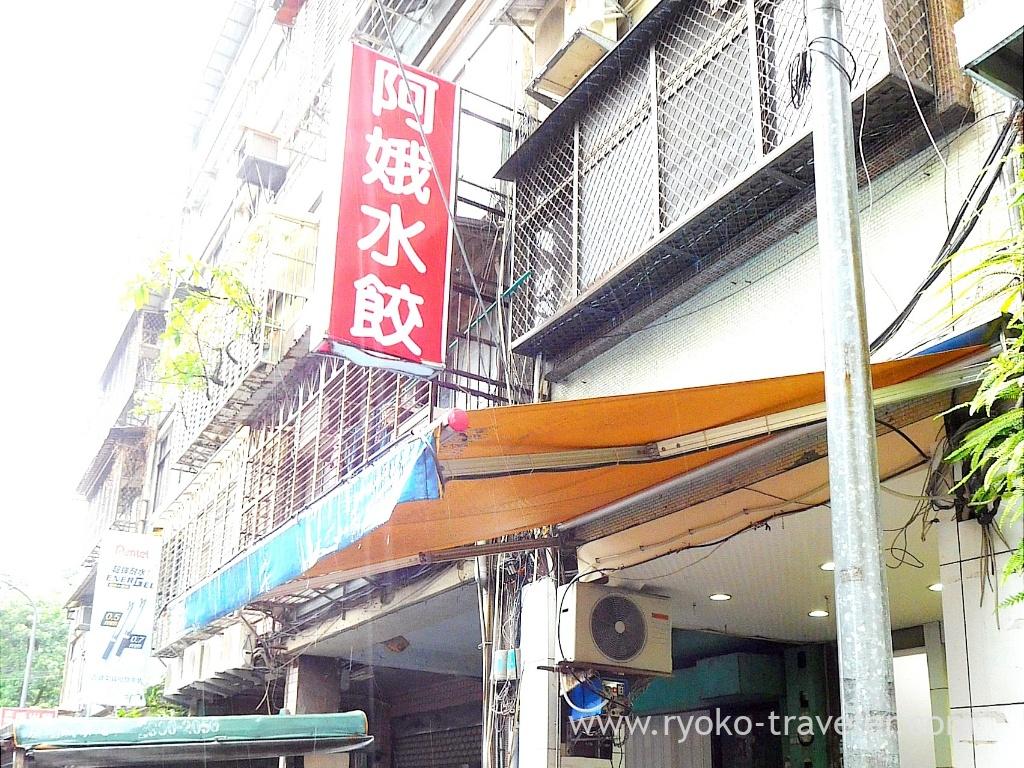 They make dumplings in front of the shop. They keep making. So, we can enjoy fresh dumplings !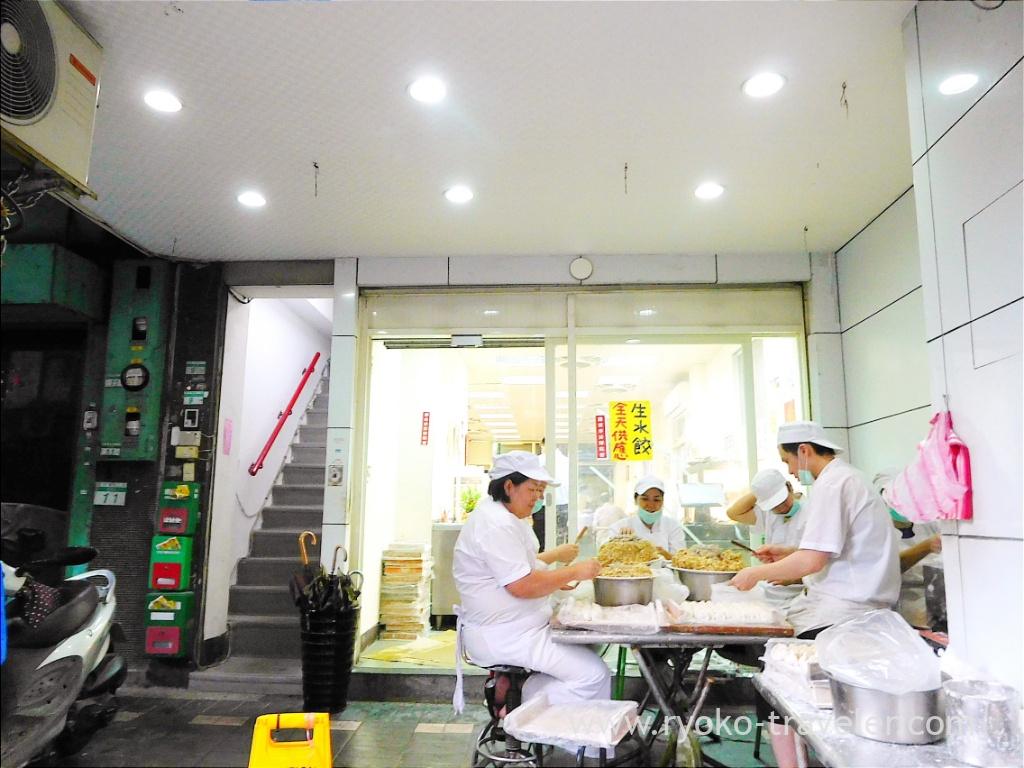 I entered in the shop and ordered. Basically, there're order sheets and people fill in the sheet. But when I went to there, actually there're order sheets, but the staff who can speak Japanese a little took my order at the entrance, and then I paid the money and was seated. Maybe he took my order in special because I'm foreign tourist and they had idle time.
Menus. Left is small dishes, and right is another. They serve noodles mainly except dumplings.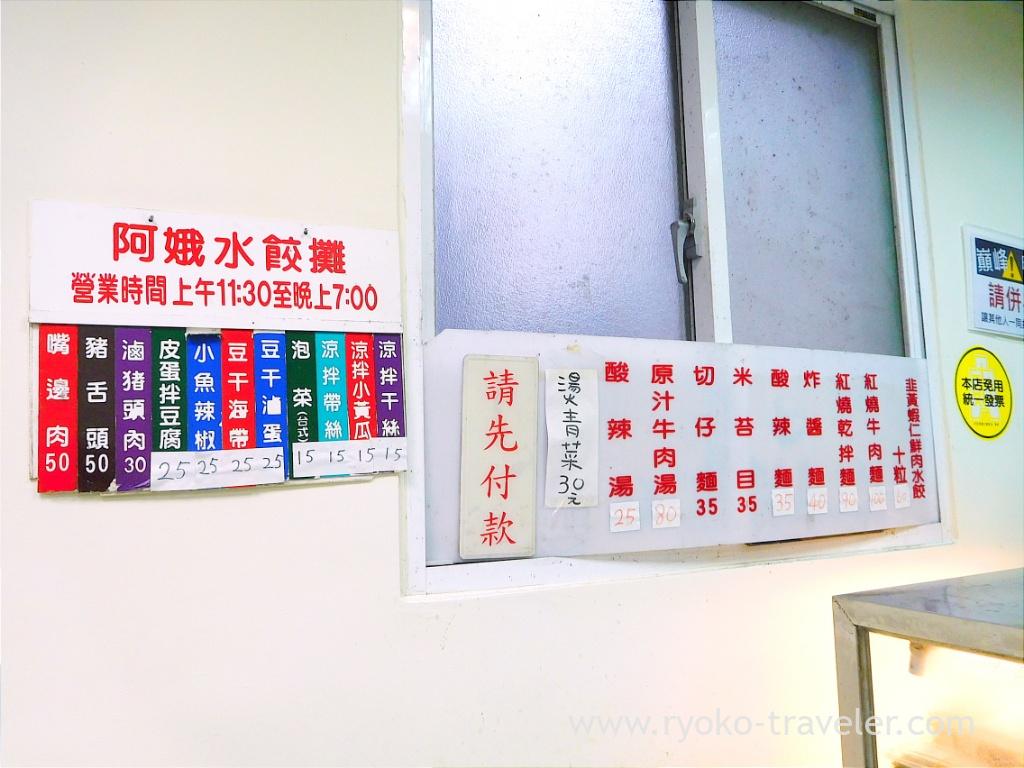 Small dishes are in the refrigerator.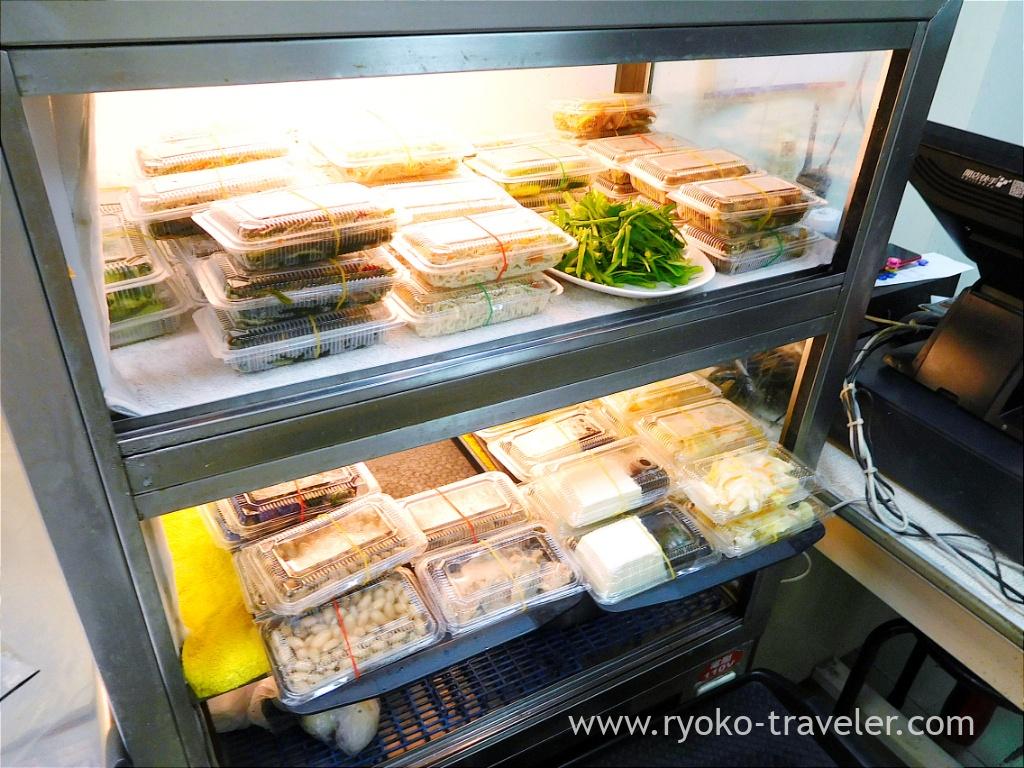 Interior. There's a kitchen at the back of the shop.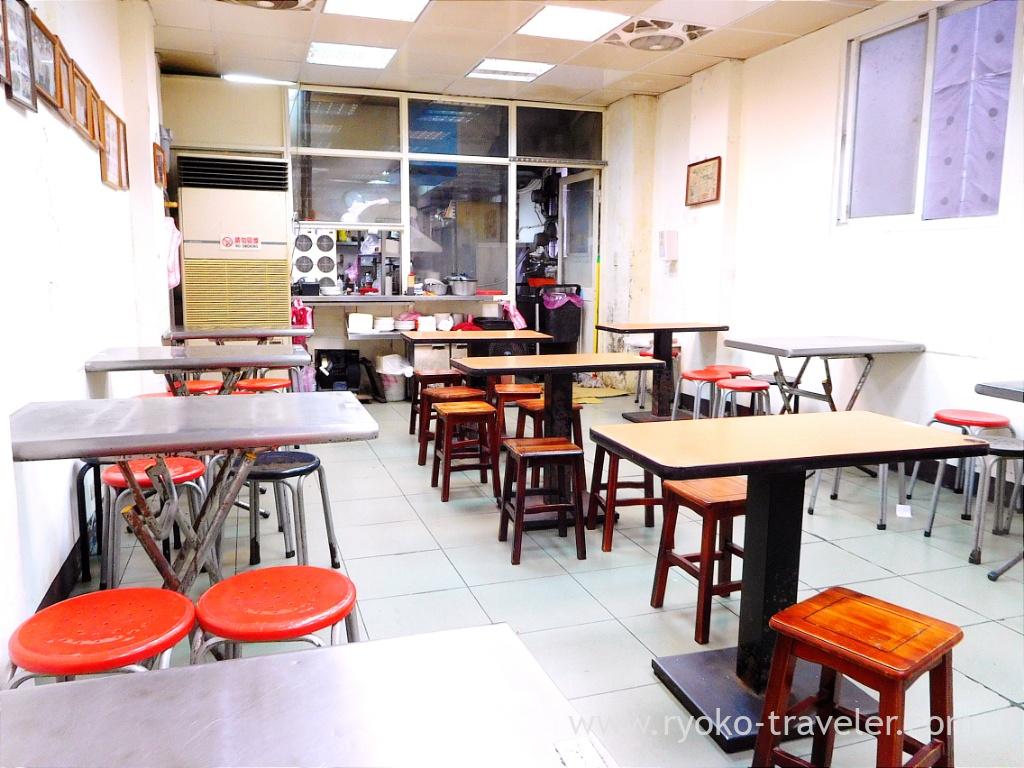 After I paid money, I was seated where I like. And then the staff served my foods. That's all.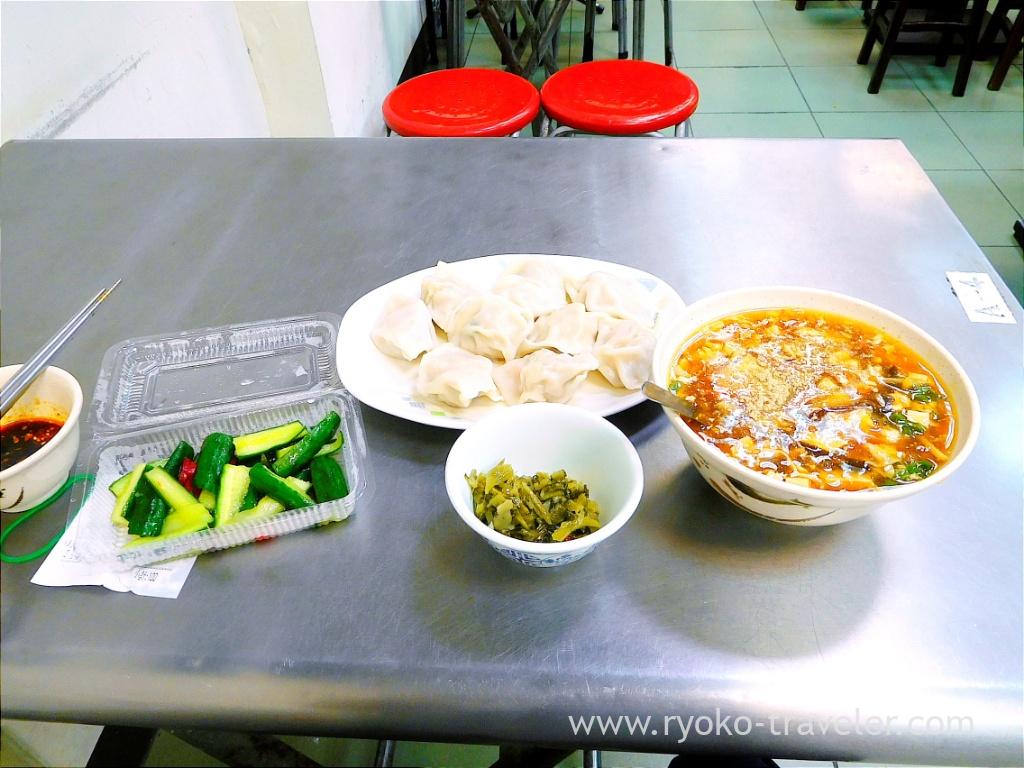 There're seasonings, chopsticks, and small dishes. If you want, you can pick up. Those three red liquids are spicy. And another grated onions, pickles, vinegar, soy sauce, pepper and so on.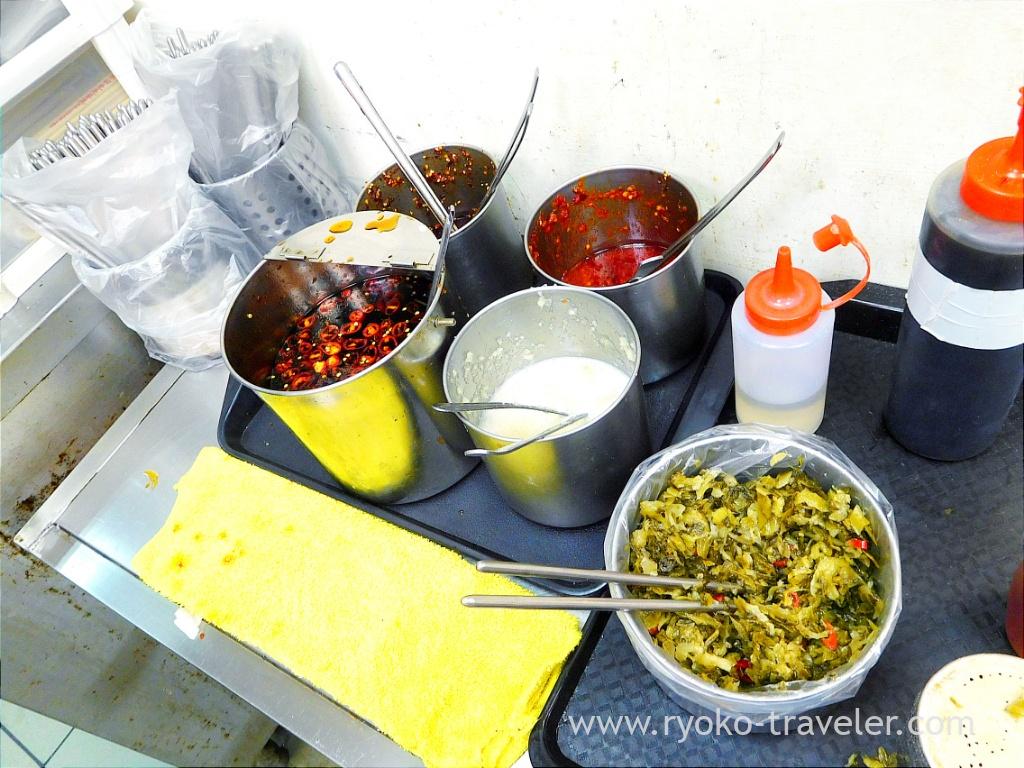 This is their specialty. Dumplings . 60 TWD per 10 pieces. I realized its springy texture before eating. Its looking says "we are delicious" 🙂 Do you see pink thing in each dumplings ? It's shrimp. One dumpling have one shrimp.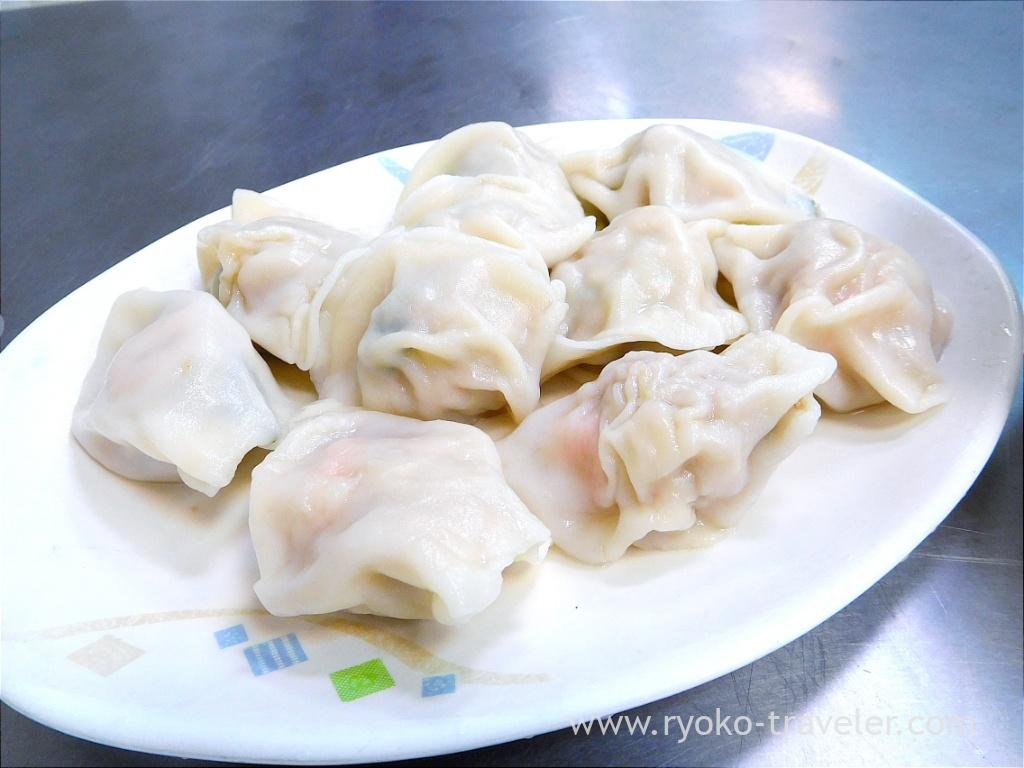 Actually, it had springy texture and delicious.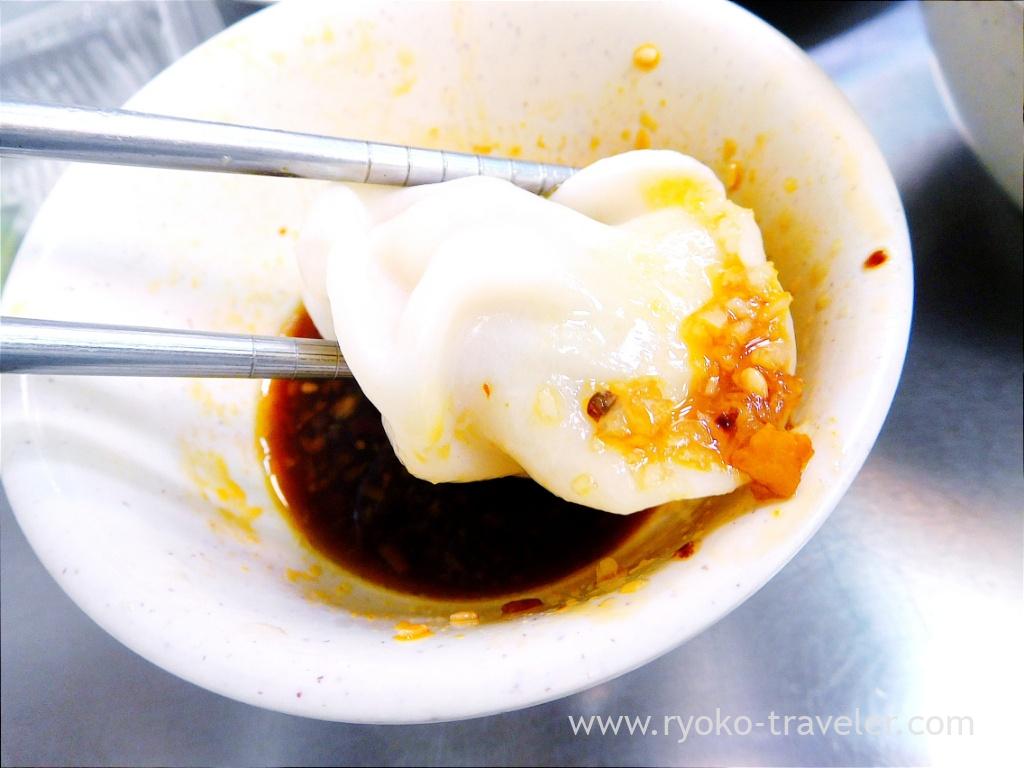 Crunchy texture of leek and cabbage is good. Its skin is not too thick, not too thin. It's the best. I like its skin ! But it didn't have much flavor of shrimp. I you highly expect shrimp, you might be disappointed. But dumplings itself was worth eating.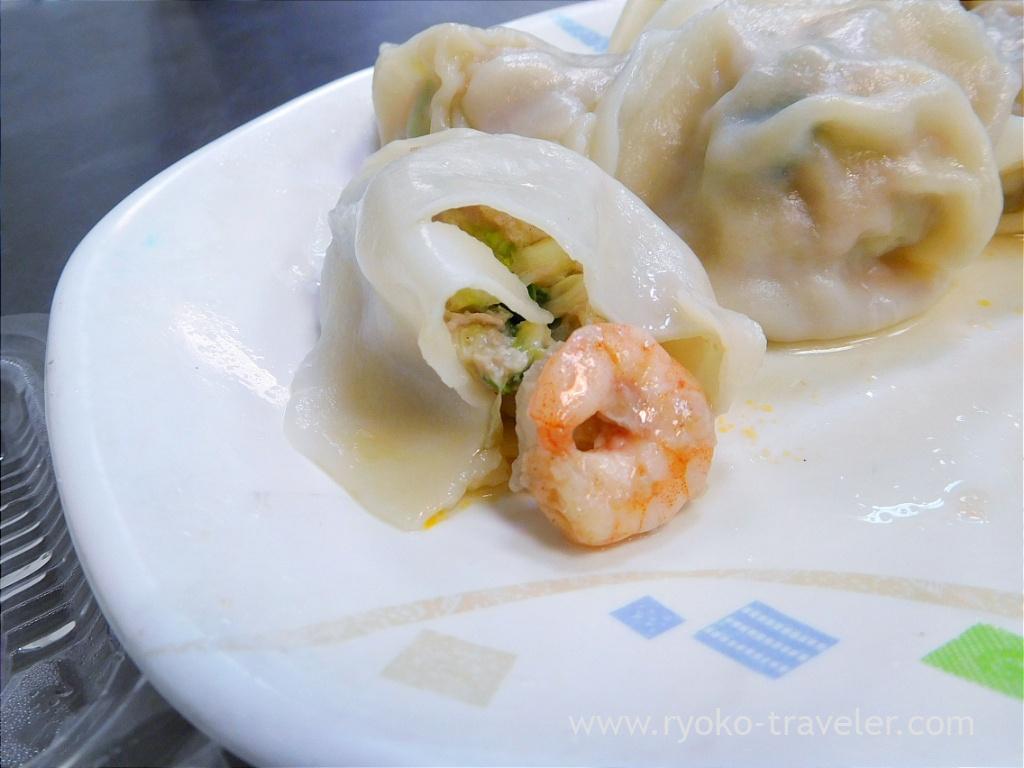 Though I intended to order dumplings only, the staff recommended me small hot and sour soup. So, I ordered it, too. Hot and sour noodles….I confirmed to him, "Small?". He answered "Yes, small :)" and he showed me receipt. Umm. It's in large bowl. If you eat 10 dumplings, I recommend you share it with someone.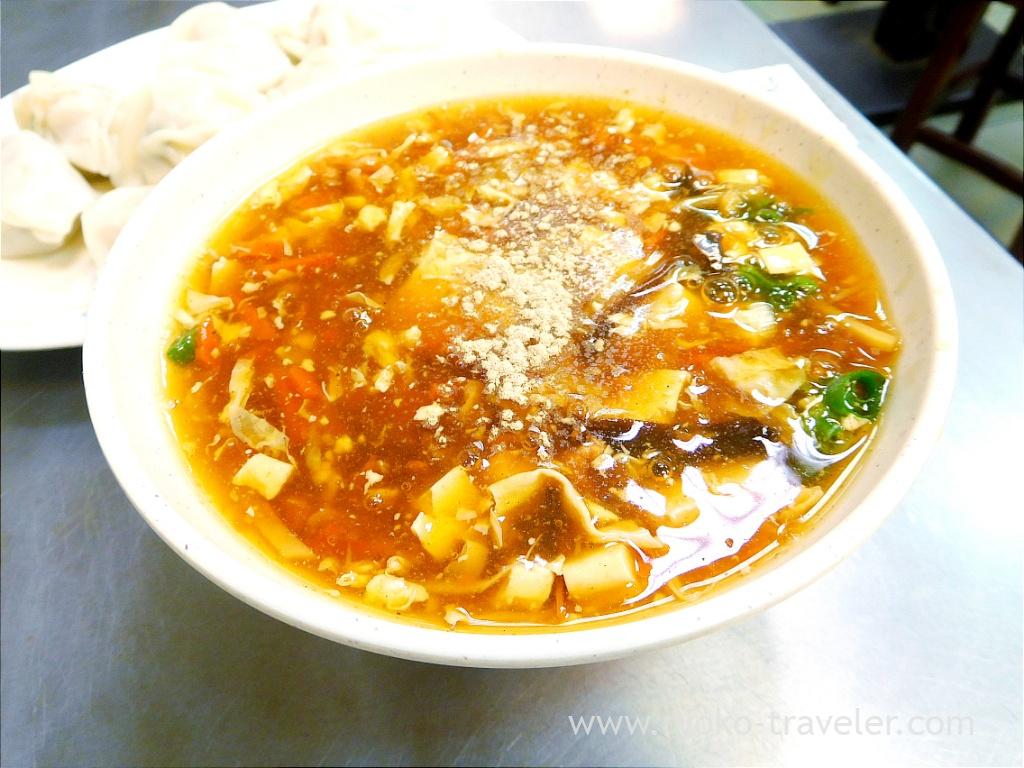 Variety of ingredients. Nutritious. It don't have duck blood. The soup was mild and had sticky texture a bit. It had some coriander leaves. It wasn't so spicy and sour. I think it's good for children, too. I like more spicy one, so I added Doubanjiang (Chinese spicy miso) and vinegar.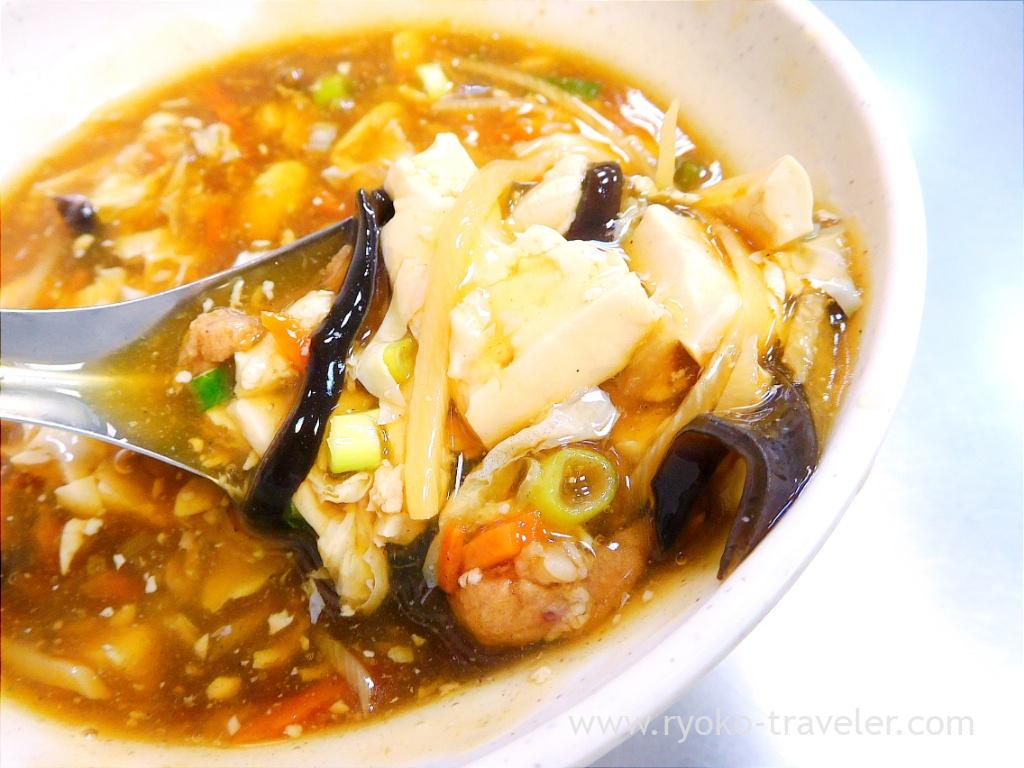 I got cucumber in the plastic box from the refrigerator. Marinated cucumber with salt. It had refreshing tastes. It have red pepper, but it wasn't spicy at all. Those small dishes are larger for one person. So, it's good for two person.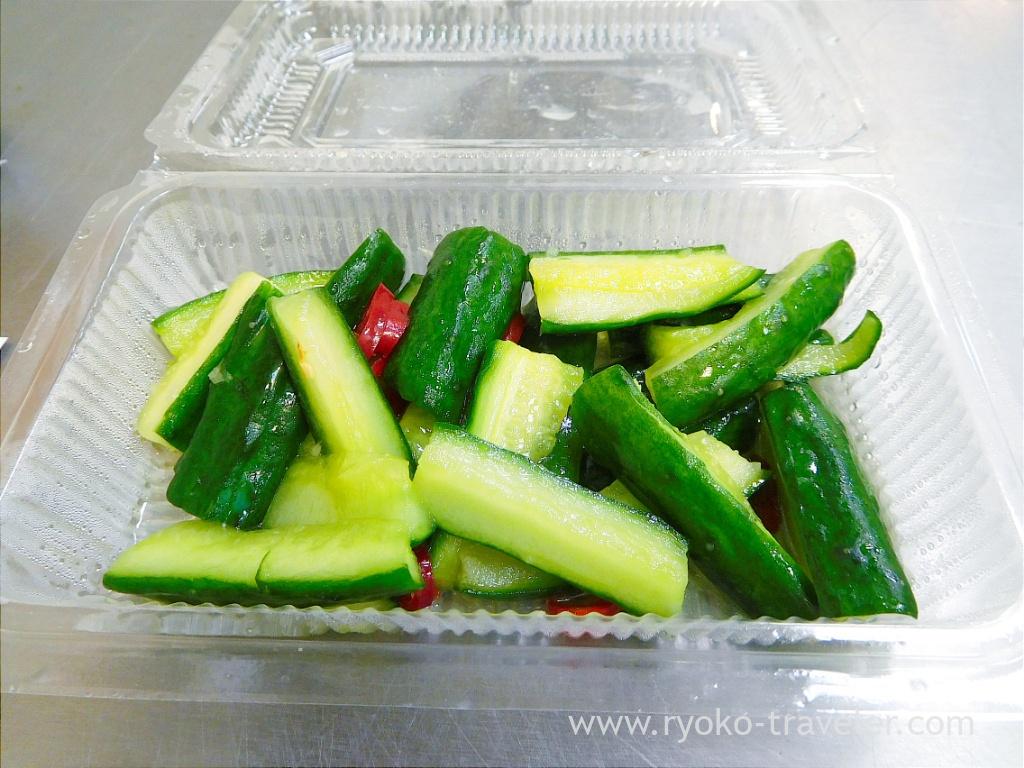 Their dumpling is No.1 in Taipei for me now 🙂
About

Name AE Dumplings (阿娥水餃)
Open Day through evening
Reservation Unavailable
Credit card Unavailable

Google Map