Roman Holiday !
Last day of my trip to Italy, I was in Rome.We were free to do as we like whole day, so I thought how I enjoy last time in Italy.But I didn't do shopping until then. And I needed to buy my mother's bag. So I spared much time to do shopping 😛
At first, I went to jelato shop that I had wanted to go, but unfortunately it wasn't open. Information that I got on the internet was wrong X(
And then I went to Repubblica station and bought a one-day ticket for bus and metro.
I heard Italy have much pickpockets, especially Rome, especially at metro.
So, I was so anxious about it. But platform in Repubblica station was gloomy and I got a freight.
It is natural that there are much pickpockets at such a dark place 🙁
And I was very surprised that Japan's metro is light like under the sun.
Anyway, I managed to get on the train and went to Trevi Fountain.
It was under repair. I knew it was under repair in advance and I thought I can't see Trevi at all. But I could see well 🙂
(also how they repair was seen well…)
Is this "Fountain" ?
We could go in front of it 🙂
I lot my way and met Quirinale on the way to Piazza di Spagna.
I couldn't find Piazza di Spagna after all… 🙁
I gave up going to Piazza di Spagna for the time being and went toward Vatican City.
On the way to Vatican City, I did some shopping and took lunch.
Panino shop.
I was so excited what to eat at Italy before the trip, but I had no time to have meal slowly. I wanted to have meal quickly ! (But I wanted to eat delicious foods)
So, panino was best choice !
Panino Divino
Also I found this shop on Trip Advisor 🙂
It was about 5 euro. With one drink (coke)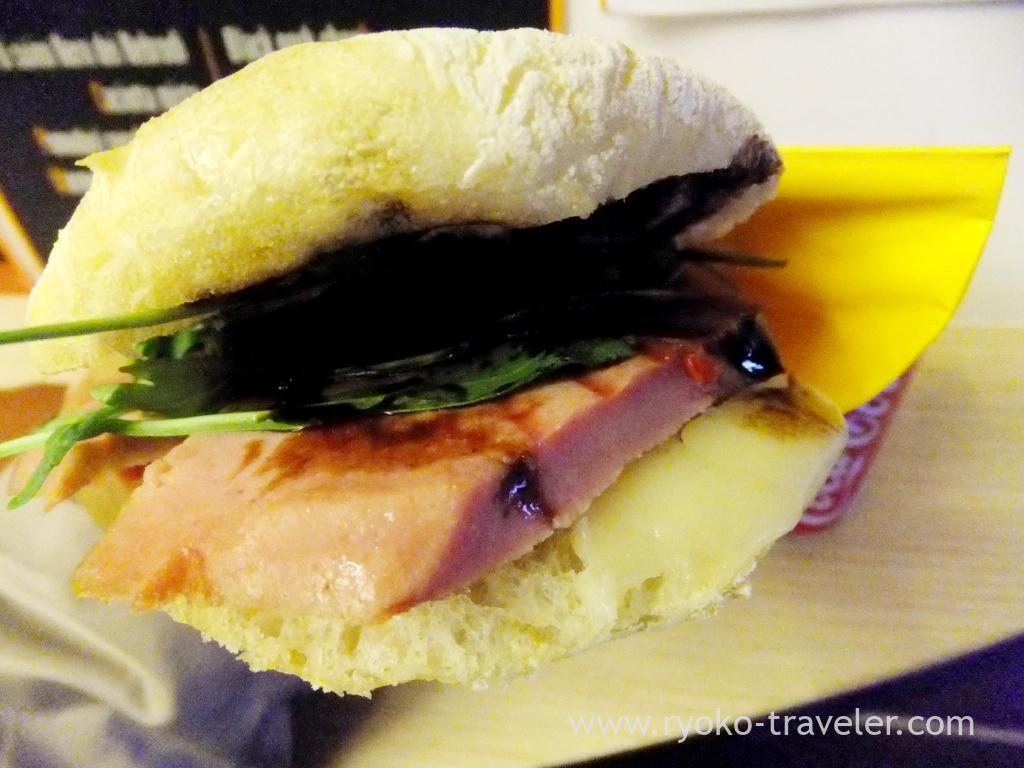 AfterI got out of the shop, I walked toward Vatican city again !
[amazonjs asin="174220578X" locale="US" title="Lonely Planet Rome (Travel Guide)"]