Though I visited Taipei several times, this was the first time to visit Shilin night market (士林夜市). Shilin night market might be the most popular sightseeing spot in Taipei for Japanese tourists. But I didn't want to go there because I heard there are packed with Japanese. And I'm enough satisfied with Ningxia night market and Nanjichang night market.
Speaking of Shilin night market, this food court named "B1美食區" is so popular. "美食" means yummy foods. As its name, there are many food shops.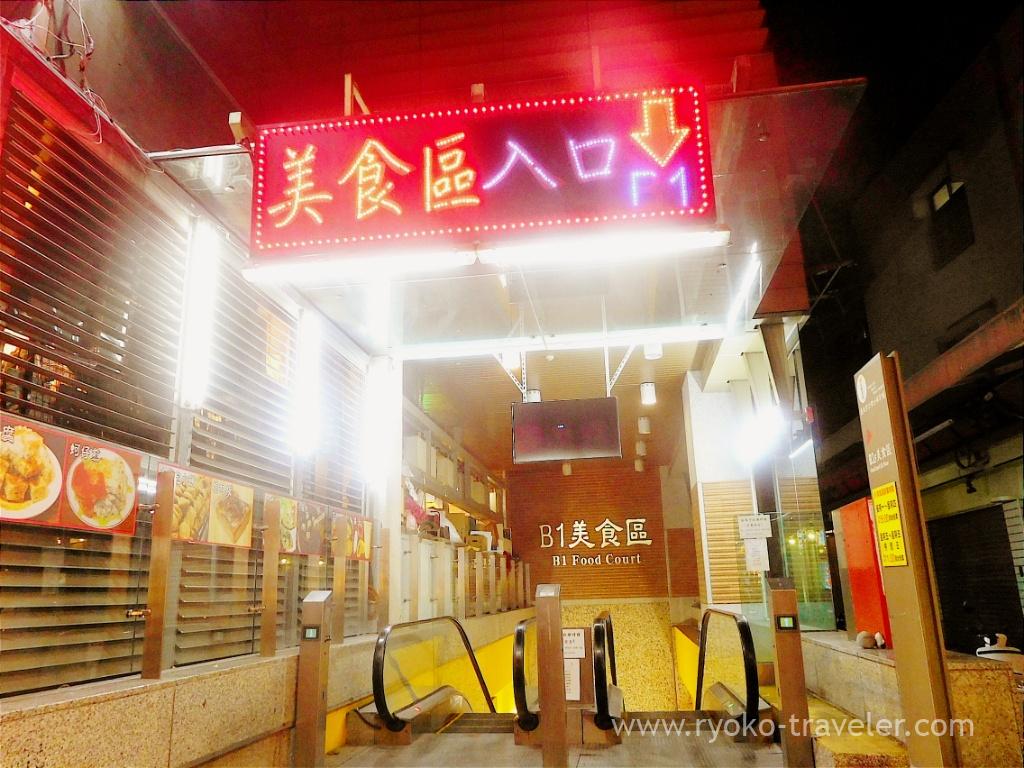 Many of shops is like Japanese izakaya serving a variety of foods and alcoholic drinks.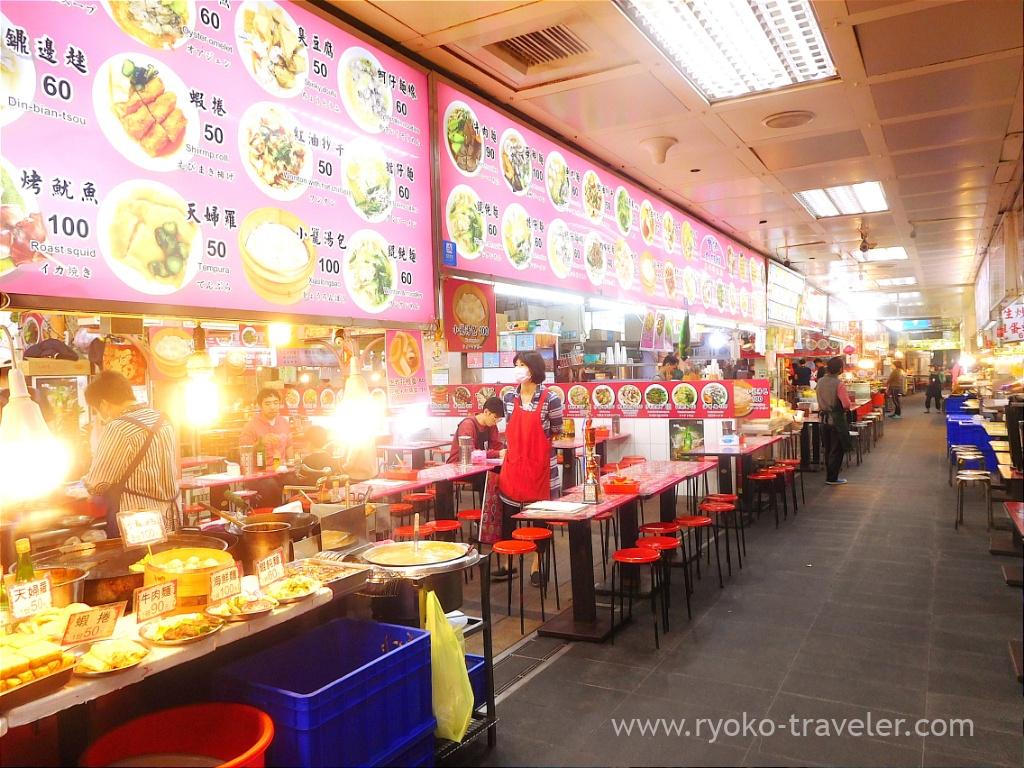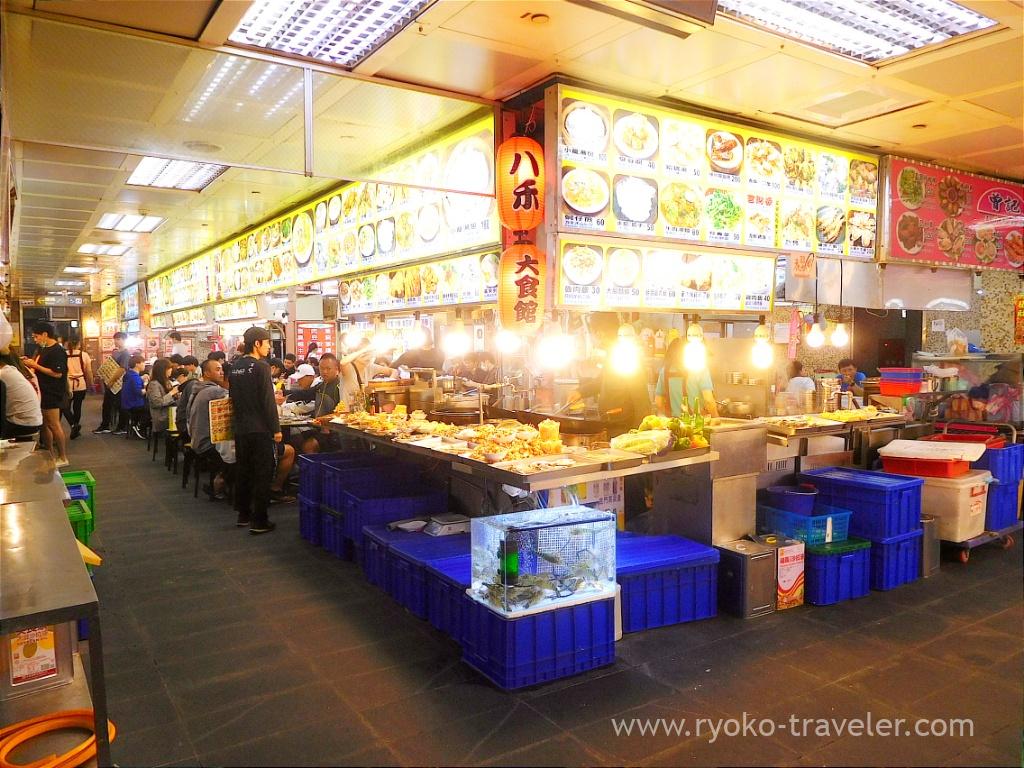 I ate at this shop. Zhong Cheng Hao (忠誠號蚵仔煎). As their name, their specialty is oyster omelet.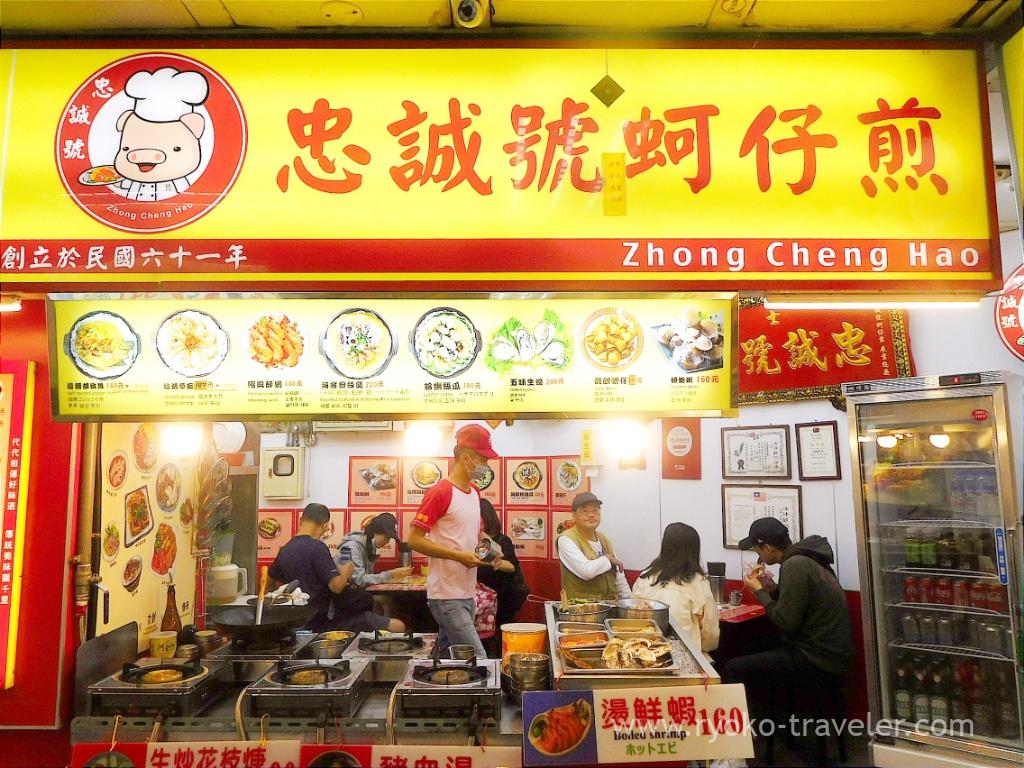 They are so popular shop. There are another two branches outside. I think this branch (head shop?) is the largest.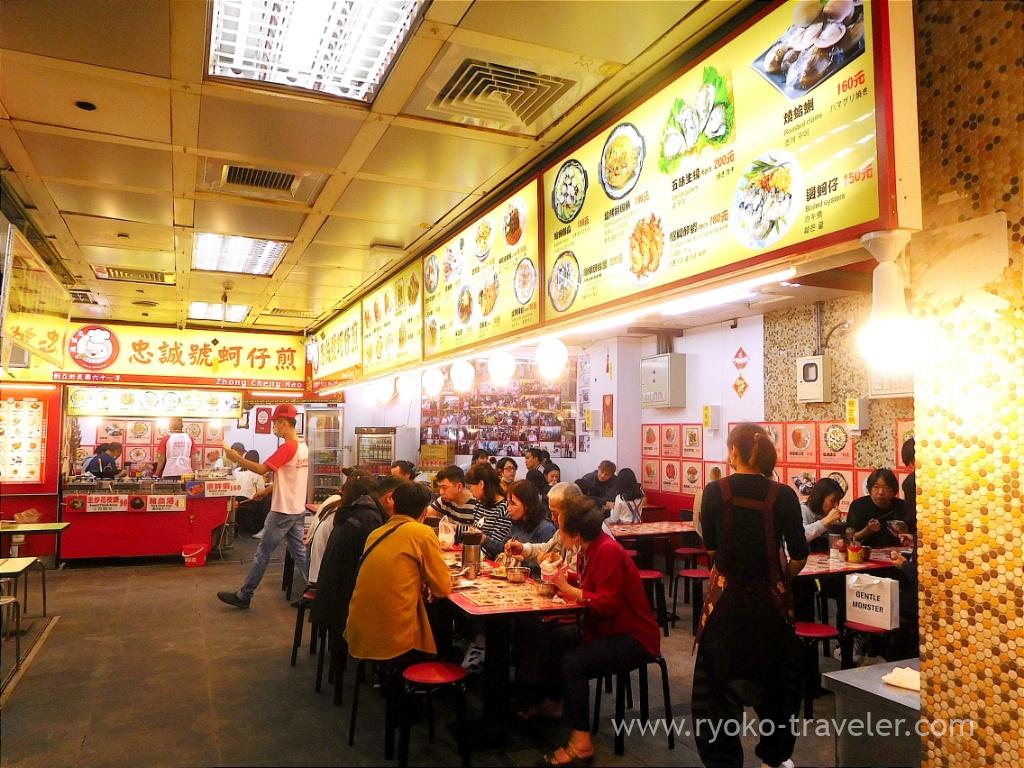 Menu is put on the table and walls with photos. Not only oyster omelet but also they have a variety of seafood. Another braised pork rice, stinky tofu, fried vermicelli and so on. Beer, coke… As soon as I was seated, the staff gave me order sheet. I wrote on and handed to him.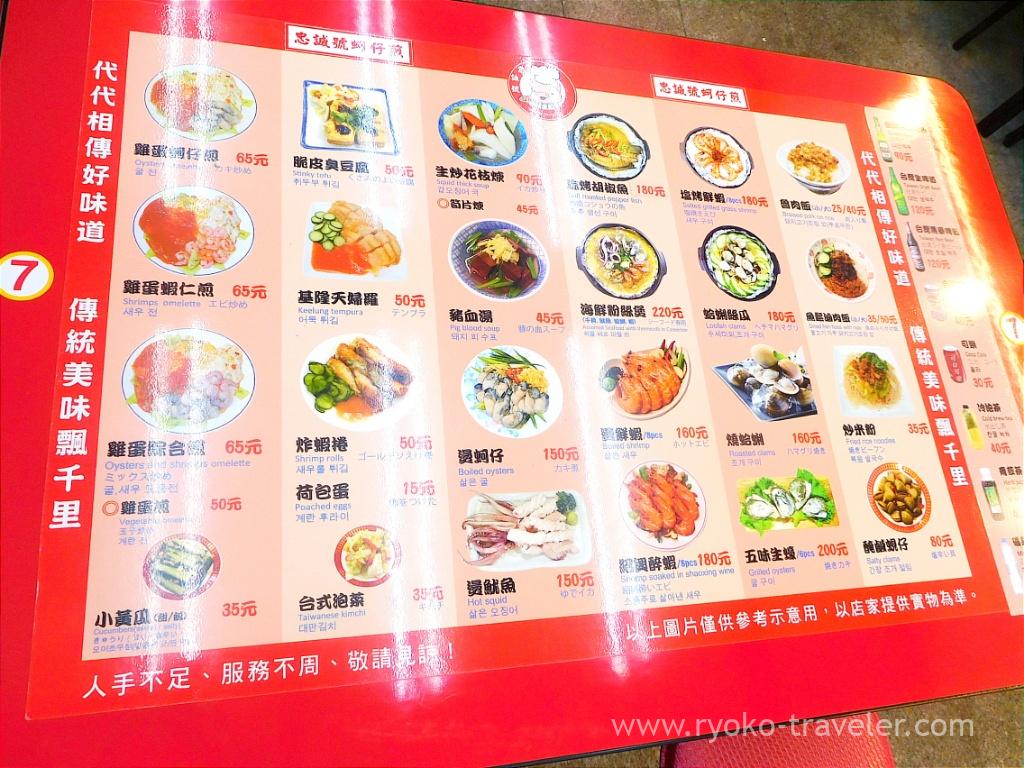 My oyster omelet was served 5 minutes after I ordered. Its outside was crisp. But some parts were springy. And oysters. Some textures and flavor came into my mouth at one time. The reason of springy texture is tapioca powder. Egg, green onion, oysters. That's all. The omelet itself wasn't seasoned well. But it had much extract of oysters.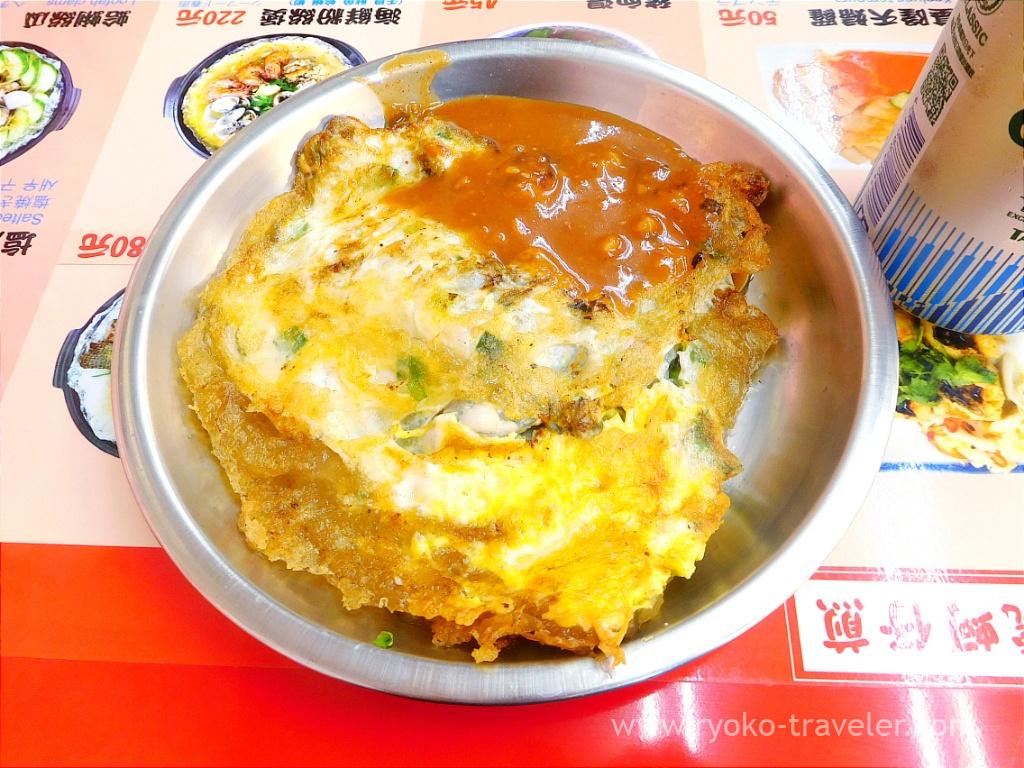 It have sweet chili sauce, so I ate the omelet with the sauce. But the sauce was very sweet. So, I didn't like it, so I mixed the sauce with much chili bean sauce. It became good sauce. It had much small oysters and was good.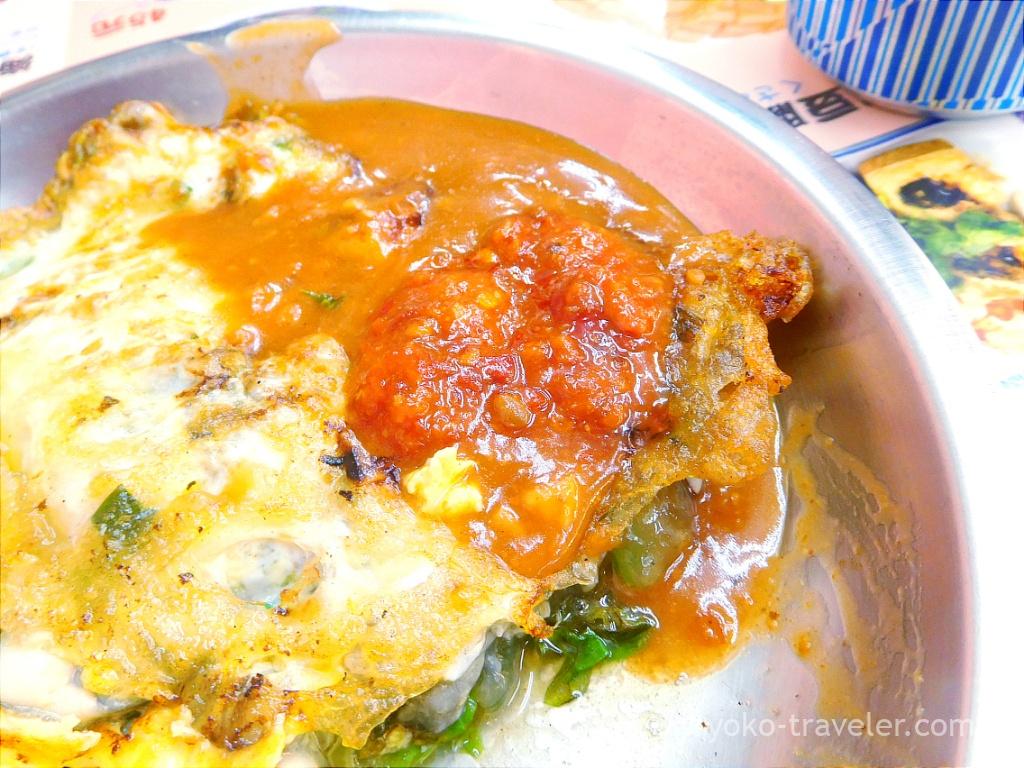 Canned beer. The price is almost as same as in convenience store 🙂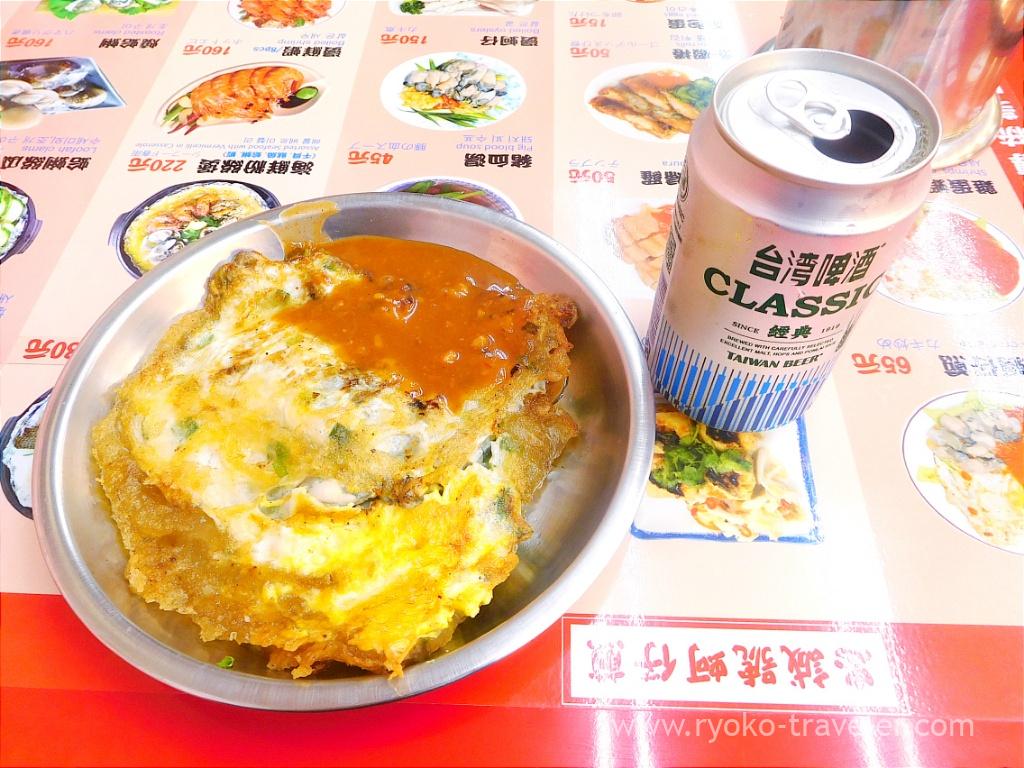 About

Name Zhong Cheng Hao (忠誠號蚵仔煎)
Open Dinner
Reservation Unavailable
Credit card Unavailable

Google Map