I heard there's a ramen shop who serve ramen in collagen-rich soup with shark's fin. I found they are located on the 4th floor of this building. I go through in front of the building so frequently. I didn't know at all. There's a elevator asides the bar.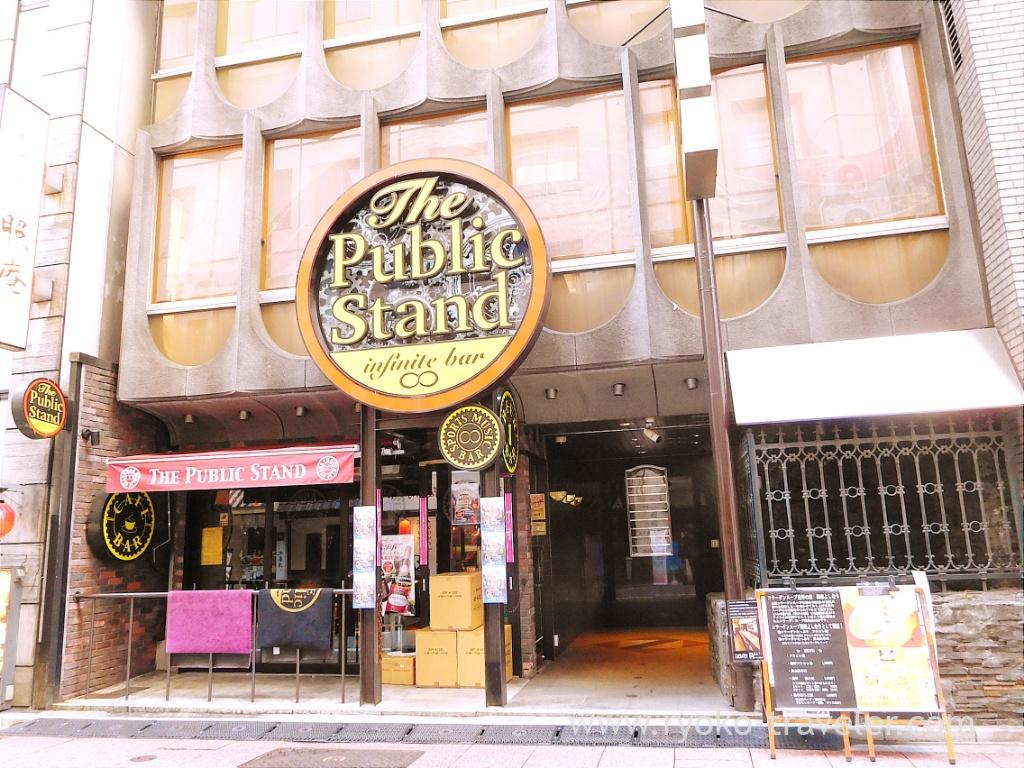 Their name is Ganso collagen soup Yoshinari (元祖コラーゲンスープ よしなり). Yoshinari used to be a popular restaurant with collagen hotpot. But they closed for a few years ago and now they borrow the bar named "Vitamin G" in the daytime and are open as ramen shop serving collagen soup ramen.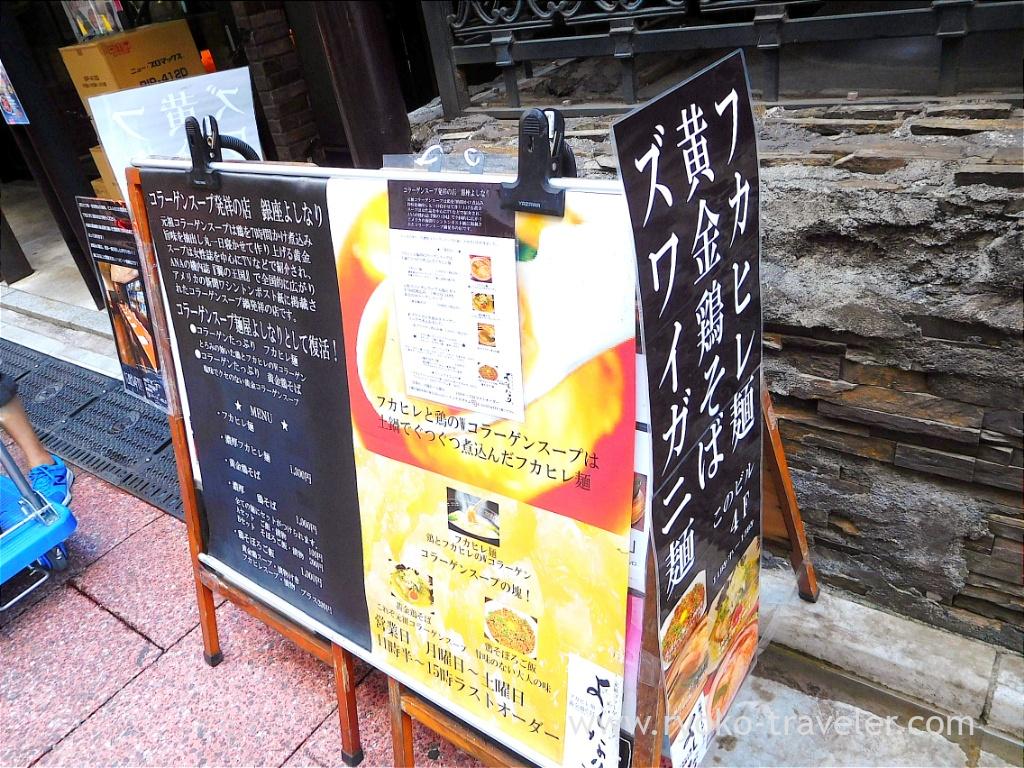 After I went up the 4th floor with elevator, I found there's a entrance of Yoshinari.
Yoshinari is a small ramen shop having several counter seats mainly and there're many bottles of alcoholic drinks at the back of the counter.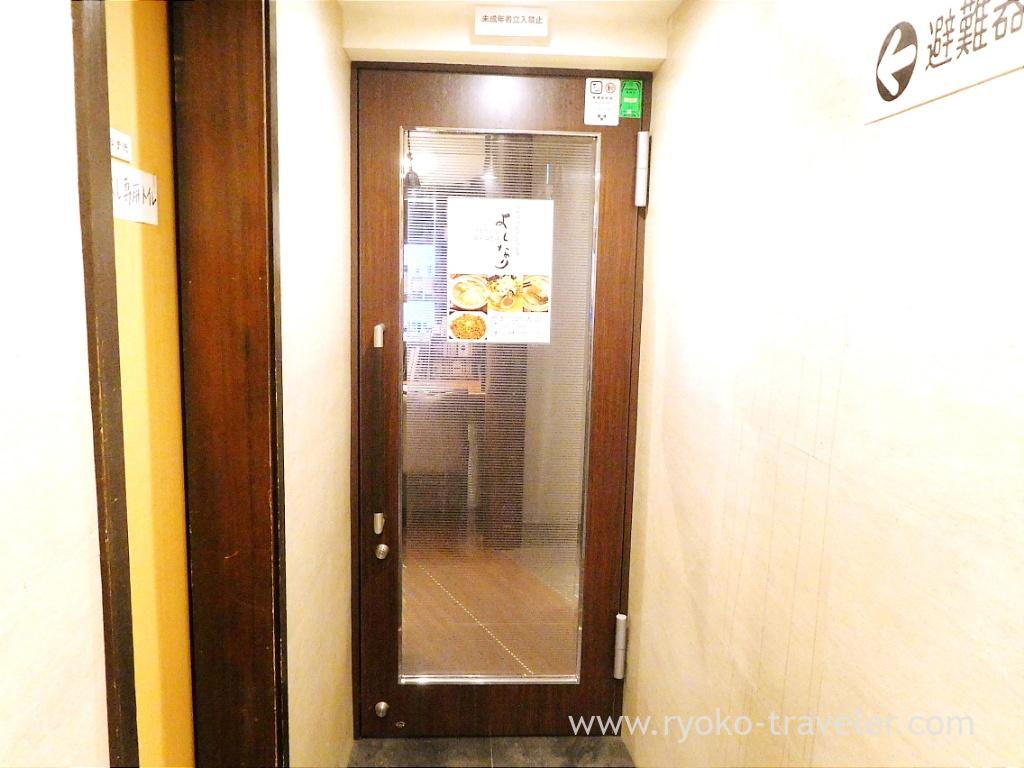 They are located at the back of Corridor street. The building is easy to find because of the outstanding appearance of the British bar.
They have three types of ramen (Shark's fin ramen, golden chicken ramen and simmered snow crab ramen. And Tori-soboro (boiled minced chicken with soy sauce) rice bowl. All ramen have rich collagen soup ! Of course, chicken soup included in Tori-soboro rice bowl is collagen soup.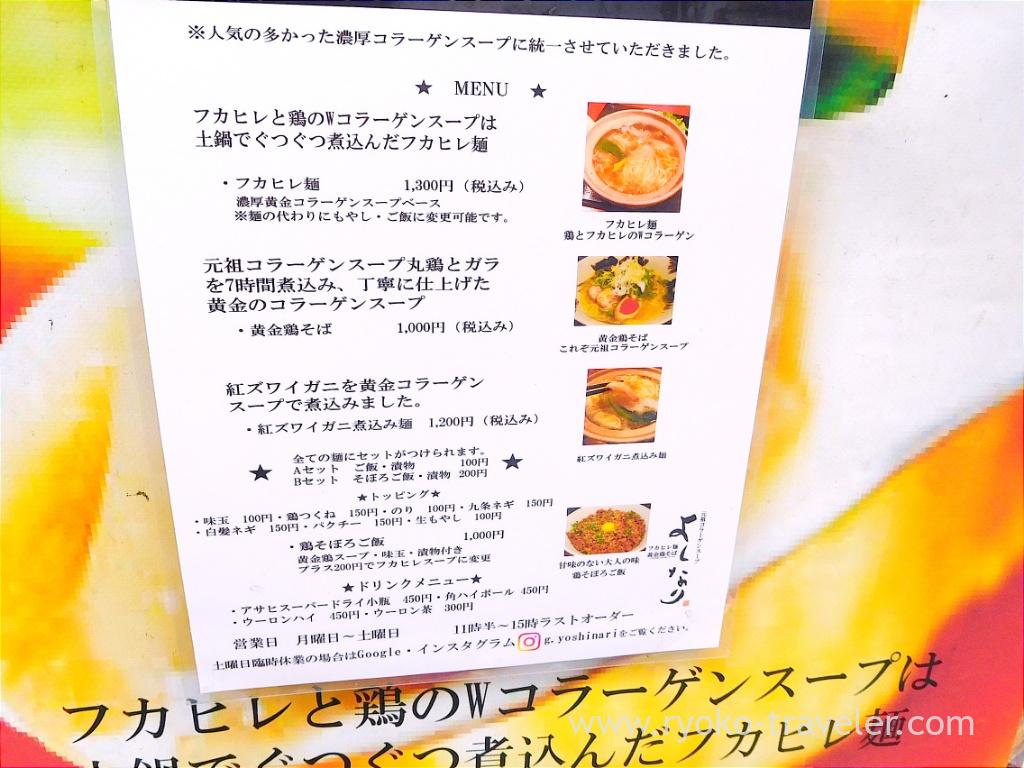 After I ordered Shark's fin ramen, the staff asked me about my coriander. I said "I need coriander " and then she served coriander and soybean sprout in the dish.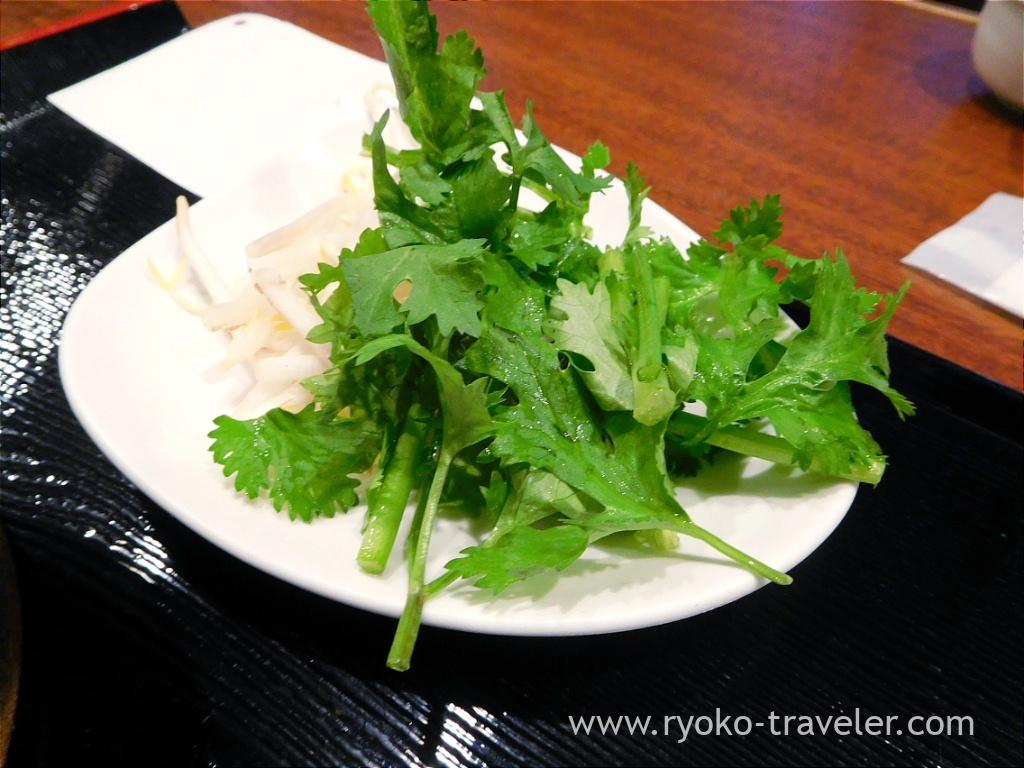 After a while, my boiling ramen was served in the hotpot.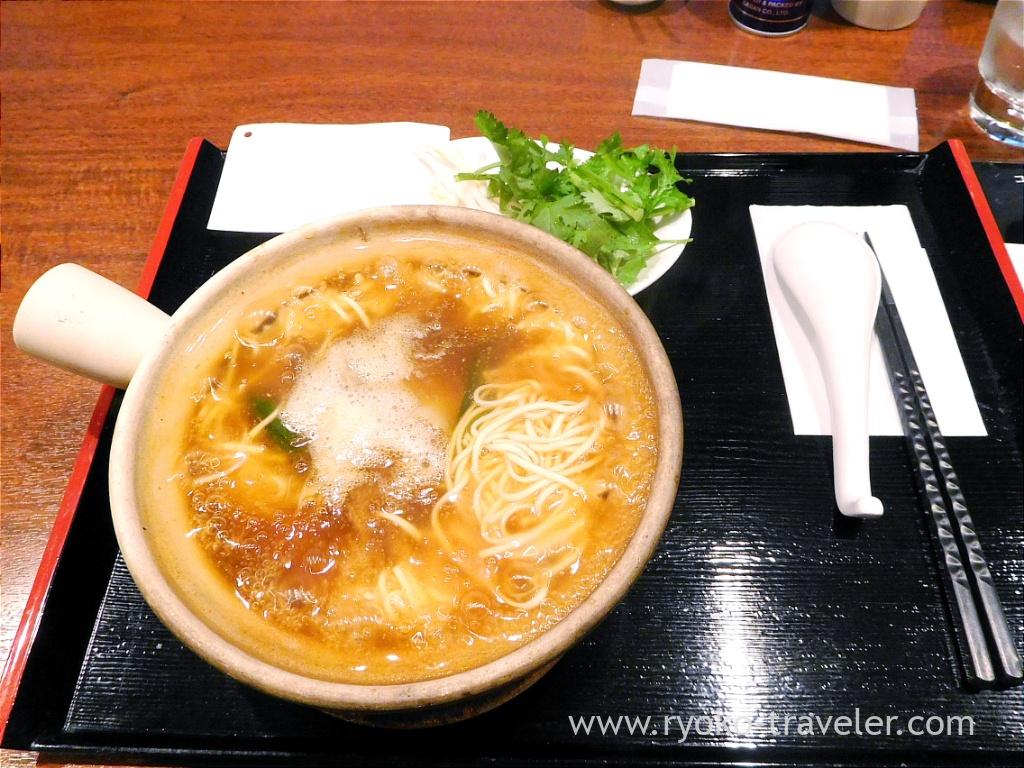 The soup had sticky texture. It's mass of collagen ! As soon as it was served, I put soybean sprouts into the soup because the sprouts weren't cooked.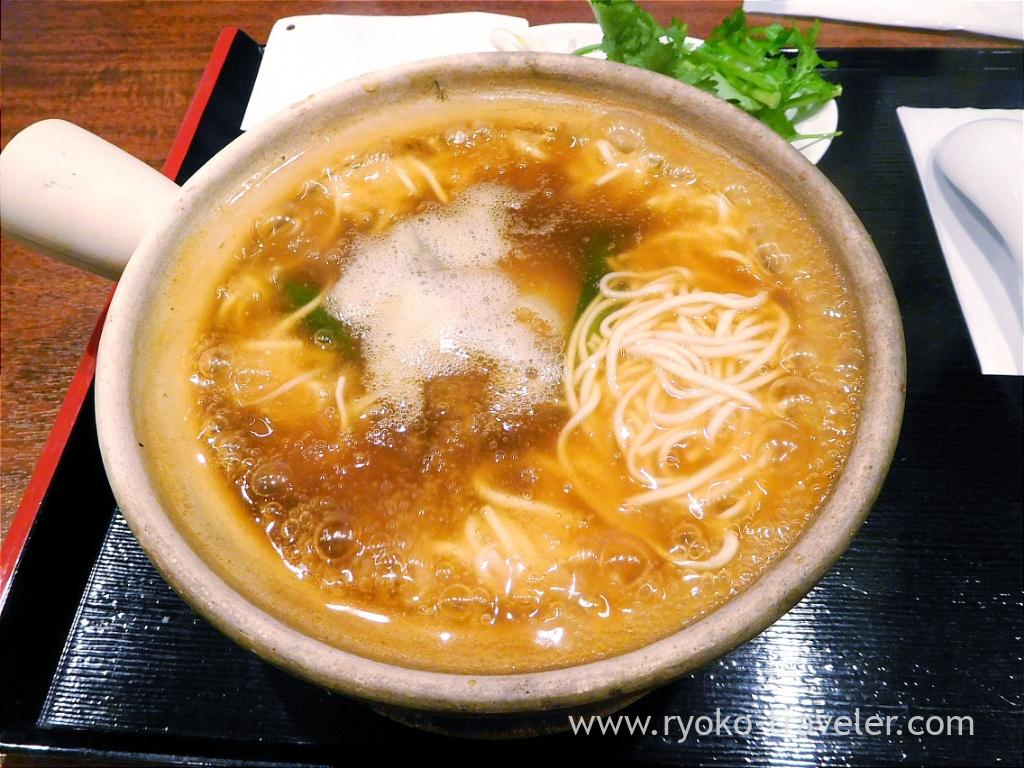 This soy sauce-based soup was yummy salty. And also it had plenty of extracts of chicken. Delicious. You find white thing at the back of spoon ?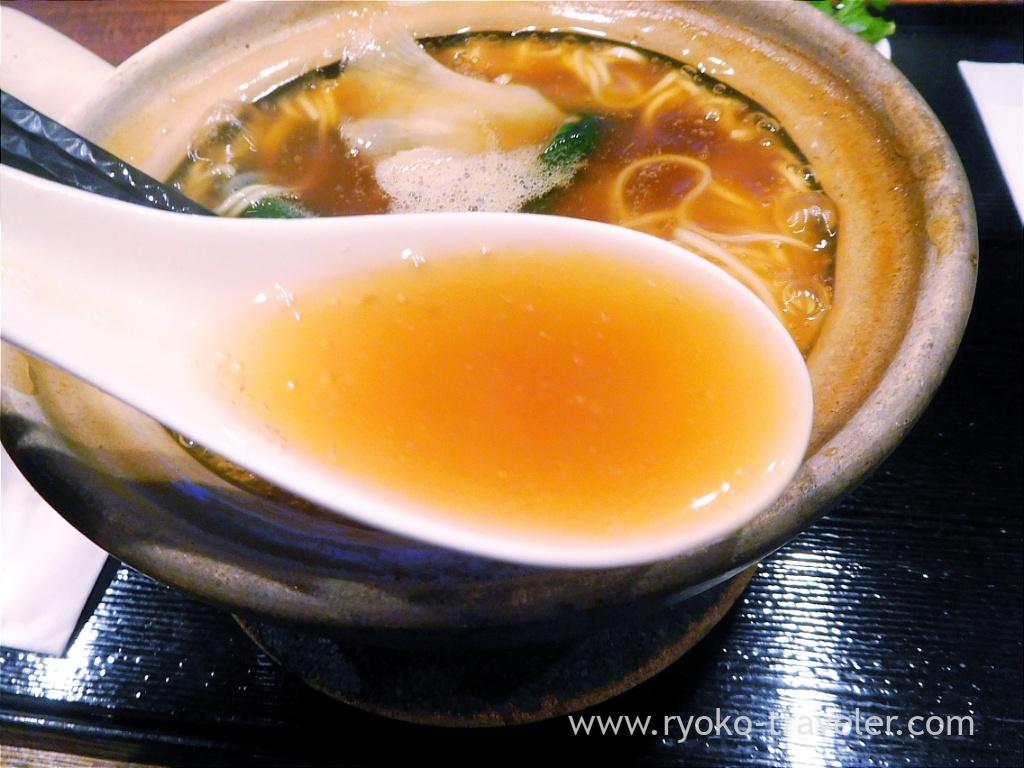 Yes, shark's fin. It had much shark's fin. It's a small part of shark's fin in the soup. It's only 1300 yen. Wow..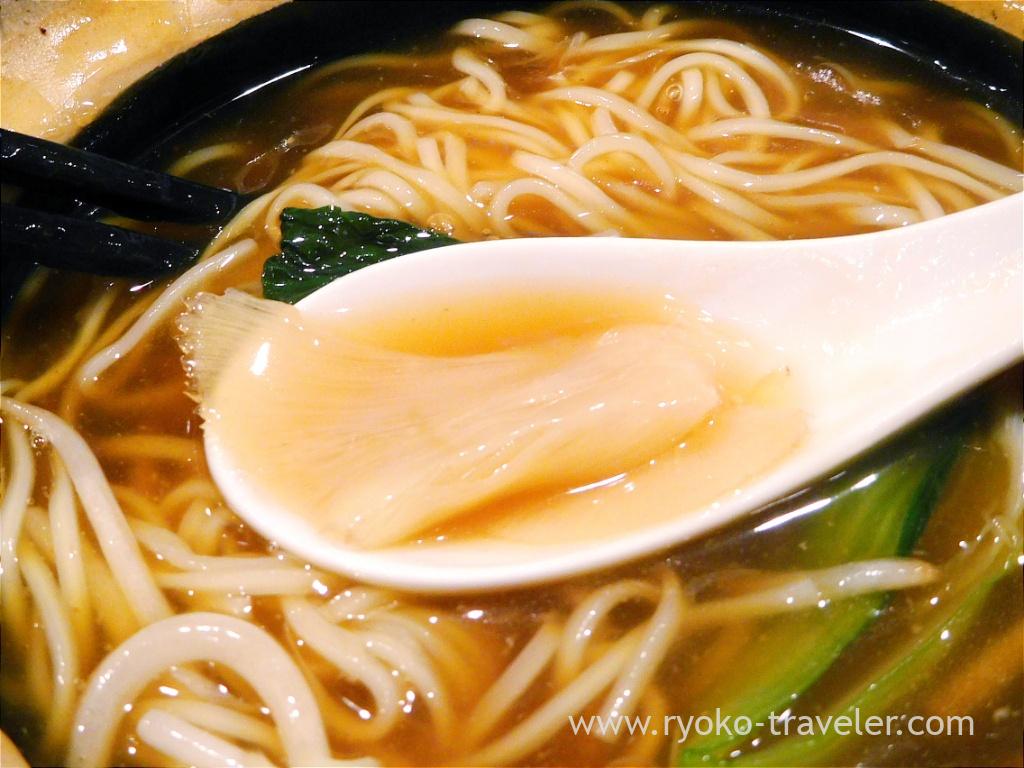 The noodles were narrow. It was well-cooked in the boiling soup. Soft. After a while I put coriander into the soup. The coriander added Southeast Asian tastes to the soup. Though it wasn't bad and I like coriander, I think this ramen don't need it.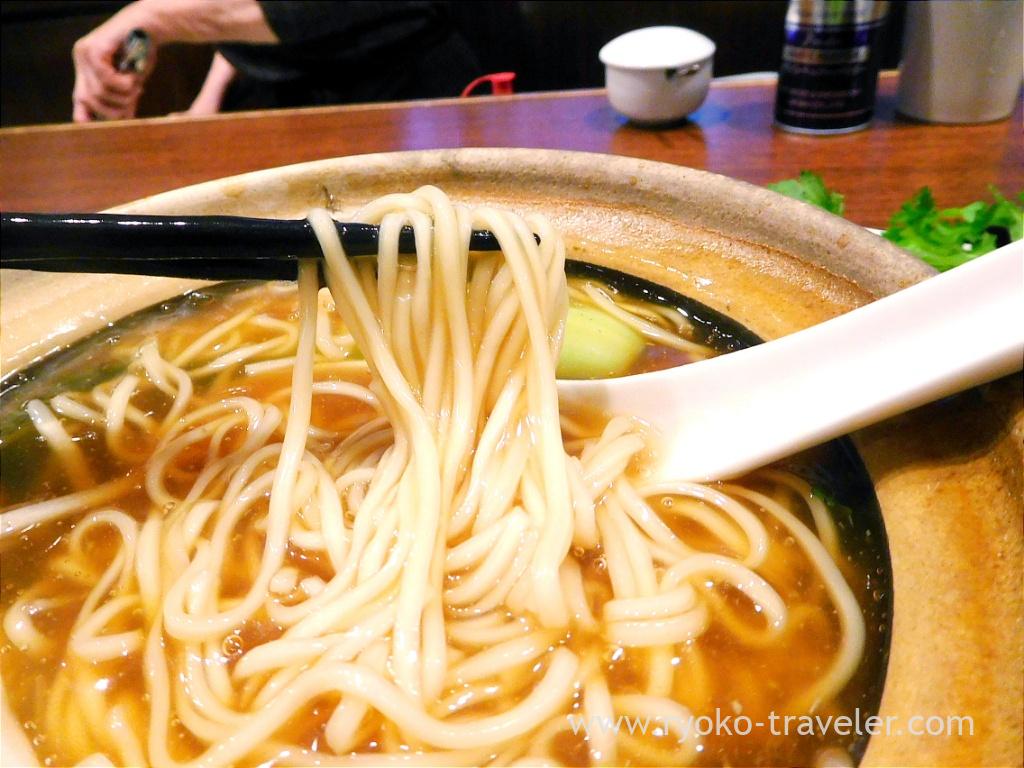 About

Name Ganso collagen soup YOSHINARI (元祖コラーゲンスープ よしなり)
Open Lunch
Reservation Unavailable
Credit card Unavailable
URL Instagram

Google Map