Speaking of Taiwanese beef noodles, some of my acquaintances recommended this restaurant YongKang beef noodles (永康牛肉麵). So, I visited there just before leaving back to Japan. This yellow-colored bright signboard is outstanding. Though it was past 3 p.m., there were so many people in the restaurant. They have private rooms on the 2nd floor of the building.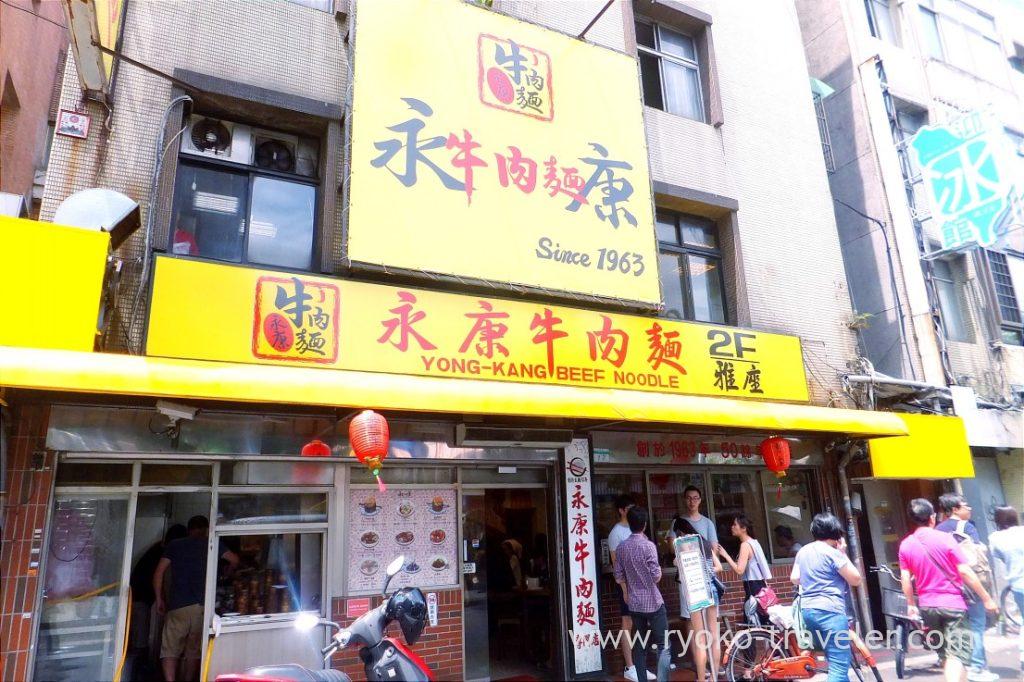 They serve noodles mainly. The menu have pictures, English words and Japanese words. So, they don't speak both English and Japanese, I could order easily. Almost all people in the restaurant ordered beef noodles.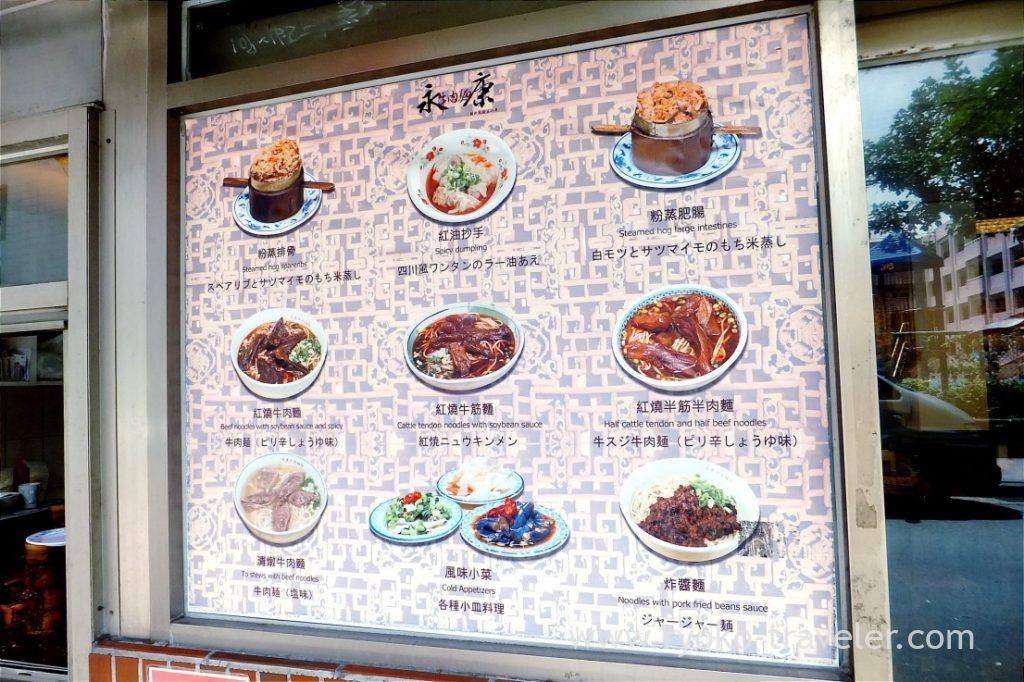 The most popular foods in the restaurant is, of course, beef noodles. They have two types of beef noodles. To put it simply, spicy noodles and not spicy noodles. This is spicy one. Spicy cattle tendon noodles. It's soy sauce based spicy soup. It looks very spicy, actually it was spicy, but more, the temperature of the soup was very hot. So, I felt more more spicy. And it was hard to cold because this soup had much oil. The surface of the soup was coated with oil. But it was spicy and good.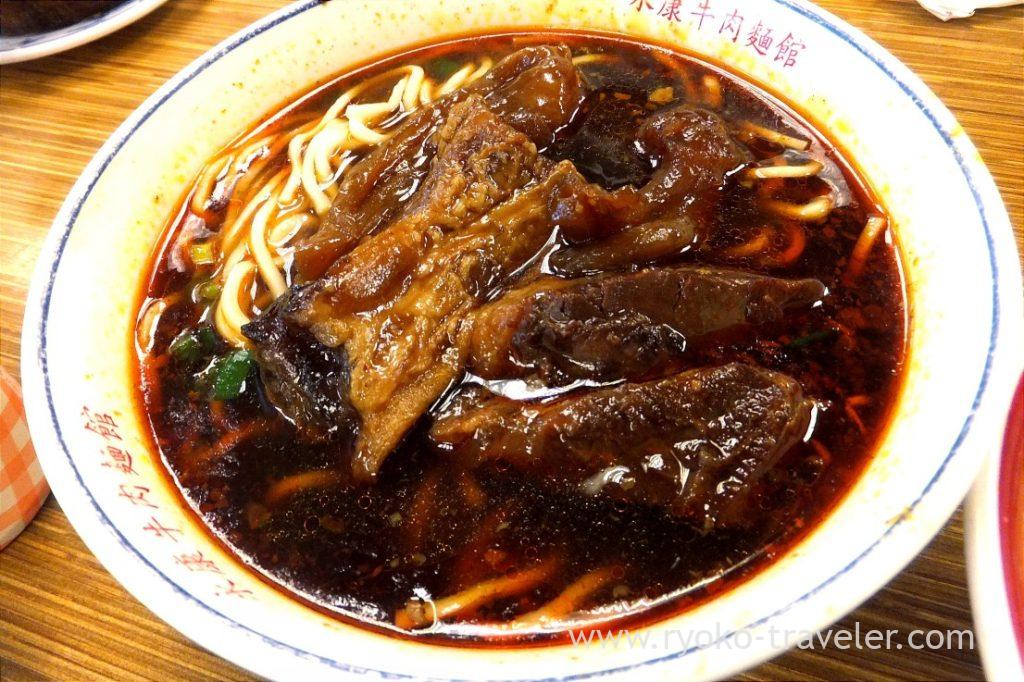 And it have much simmered beef tendon. Those meat was soft and tendon was like jelly. Their beef noodle is more expensive than another local restaurants, but I understand. They use much high quality Taiwanese beef.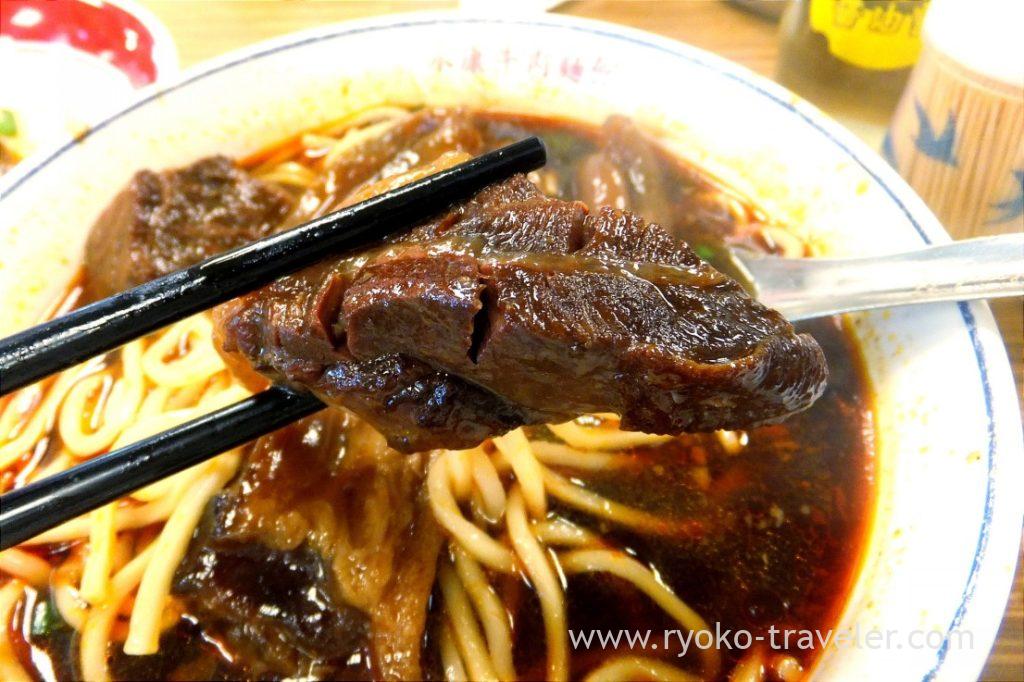 If you don't like spicy foods, they have beef noodles with salt flavor. Price is the same.
I ordered spicy dumpling. Spicy sauce was put on dumpling. It's the sauce like tantanmen noodles, and it was seasoned with sesame. This texture of the dumpling was awesome.
But. I couldn't feel the spiciness because my spicy noodles was more spicy. So, it might be good to eat it with salted beef noodles.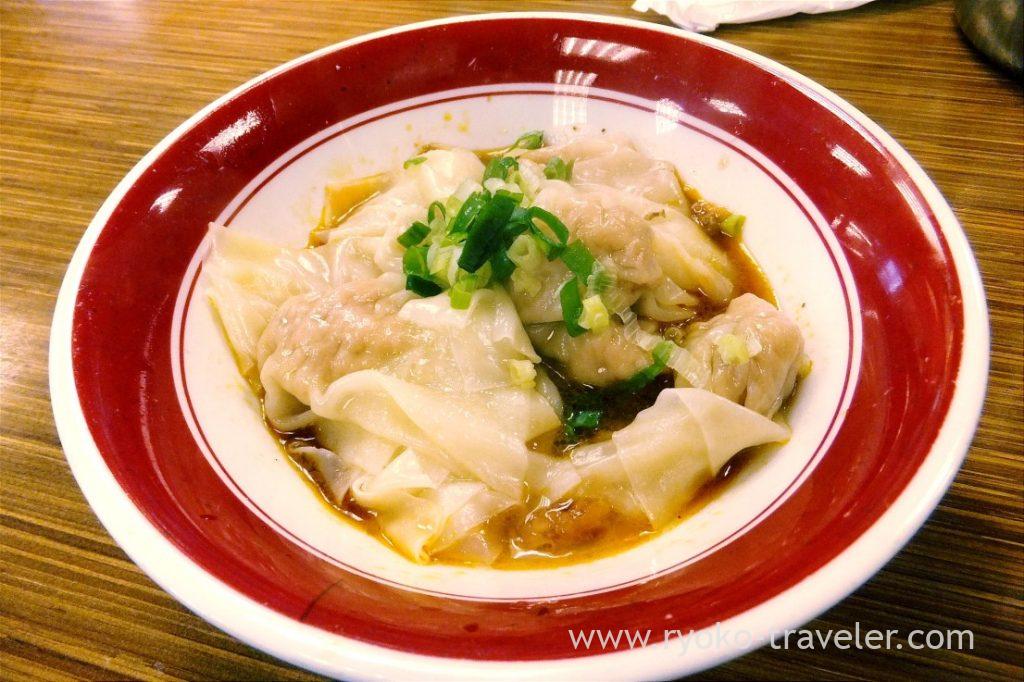 If you eat much or share foods with someone, steamed hog spareribs and sweet potatoes with sticky rice (粉蒸排骨) is very popular. It looked yummy ! A man next to me ordered it with spicy noodles. Yes. That's better.
About

Name Yongkang beef noodles (永康牛肉麵)
Open Lunch through dinner
Credit card Unavailable
Reservation Available for private room (2F) only

Google Map