This would be the last visit to Yonehana (米花). It was before Christmas. Though I intended to go to another shop, Yonehana didn't have much guests than recent days that day. So, I felt like having relax time at Yonehana after a long long absense 🙂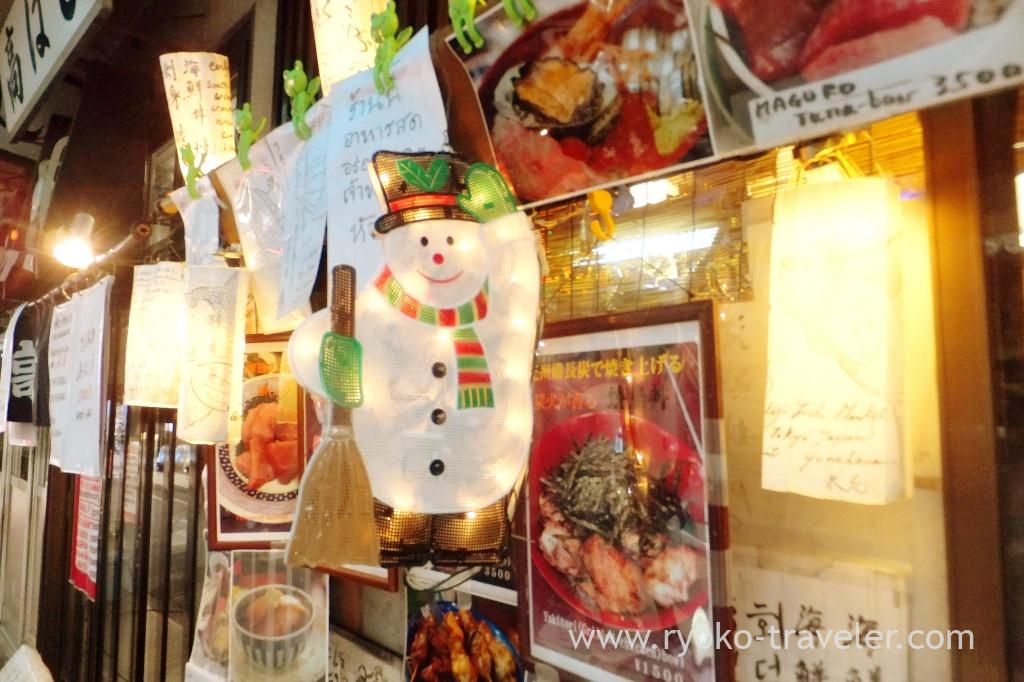 This was my breakfast. Chef's choice. Tuna sashimi and oden is standard chef's choice these days.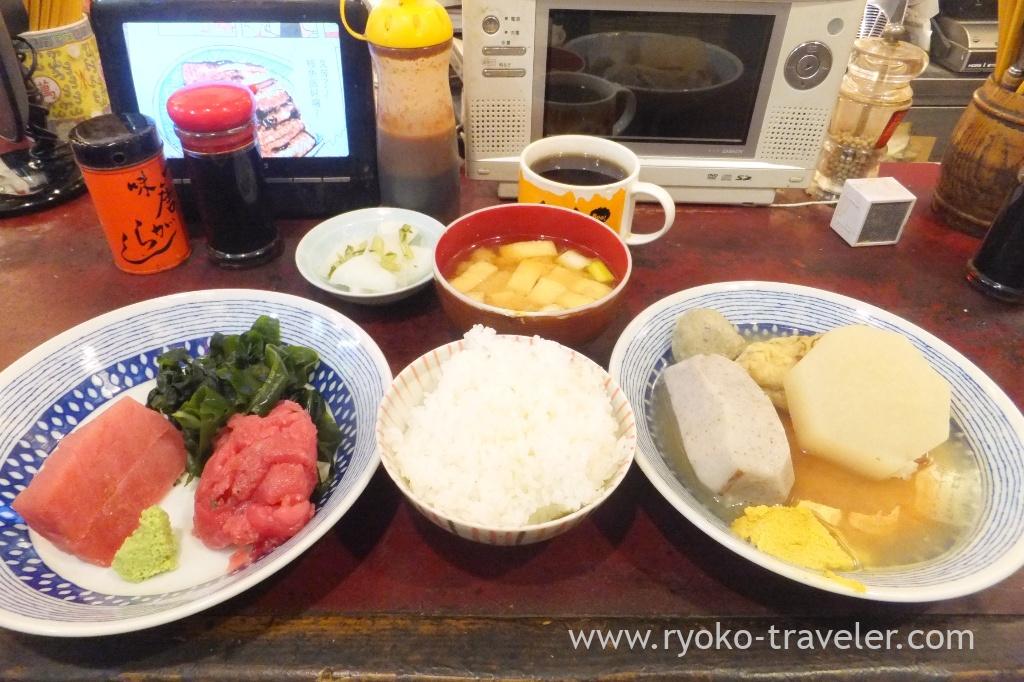 Oden. That day's oden was very huge as usual. Probably you don't understand from the photo, this taro, this daikon radish was too big. Even this fish ball that seems to be smaller was not small. I ate it with two bites.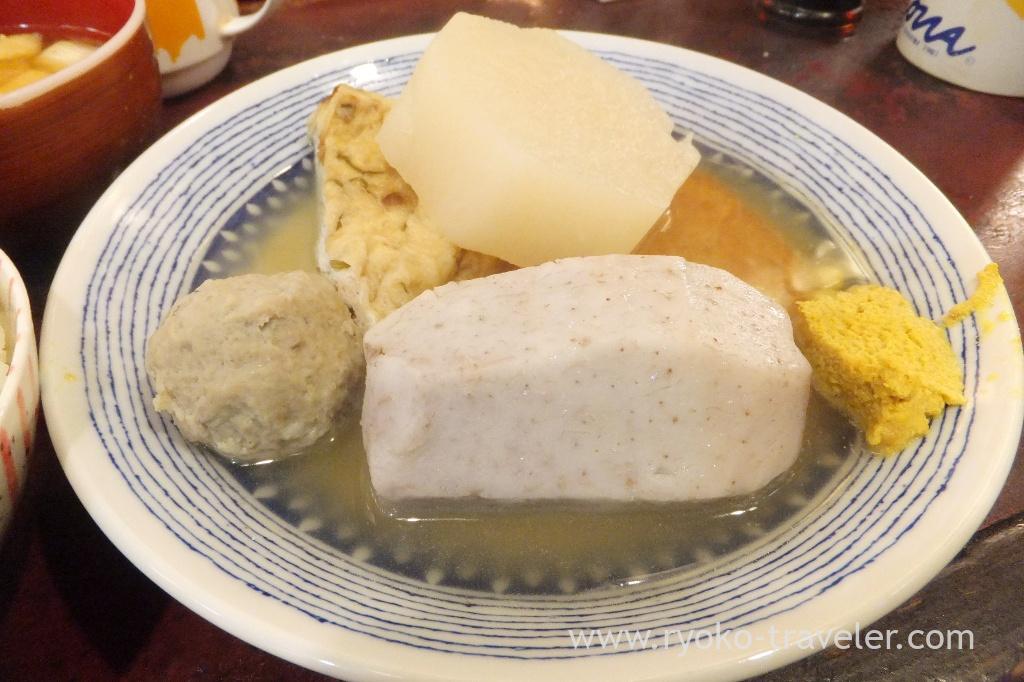 Tuna. Leftover fresh on the spine of tuna (nakaochi) and toro part of tuna.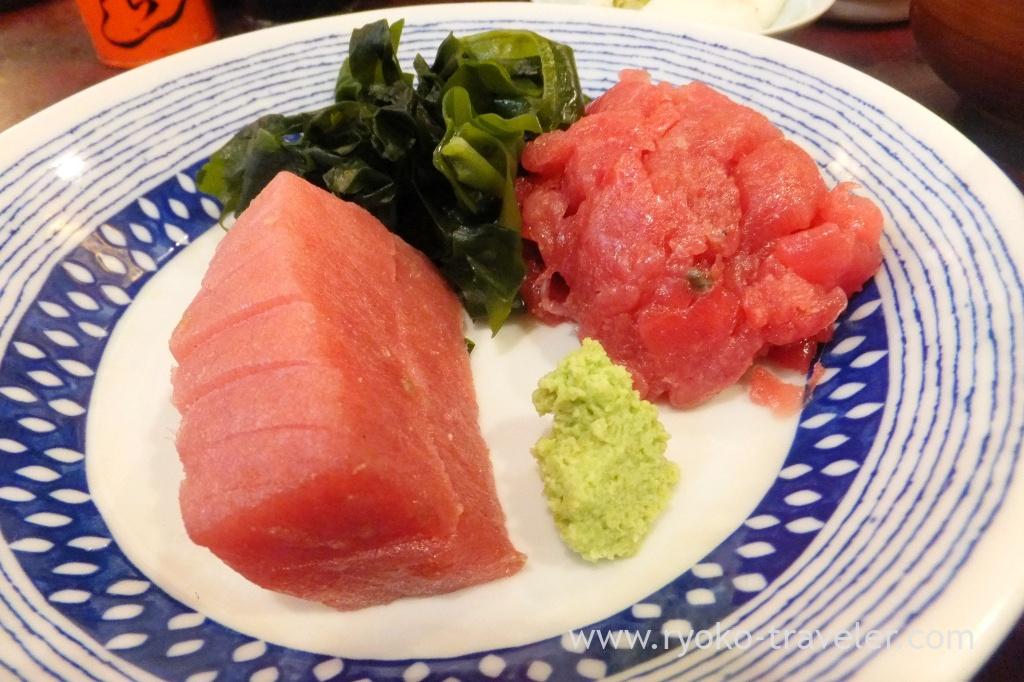 I ate rice with nakaochi while waiting the toro being marinated in soy sauce for 10 minutes or so. And then, finally, I set the toro on the rice ! The slices of toro was so thick and big, and so fatty. It took much time to be marinated. Happy breakfast 🙂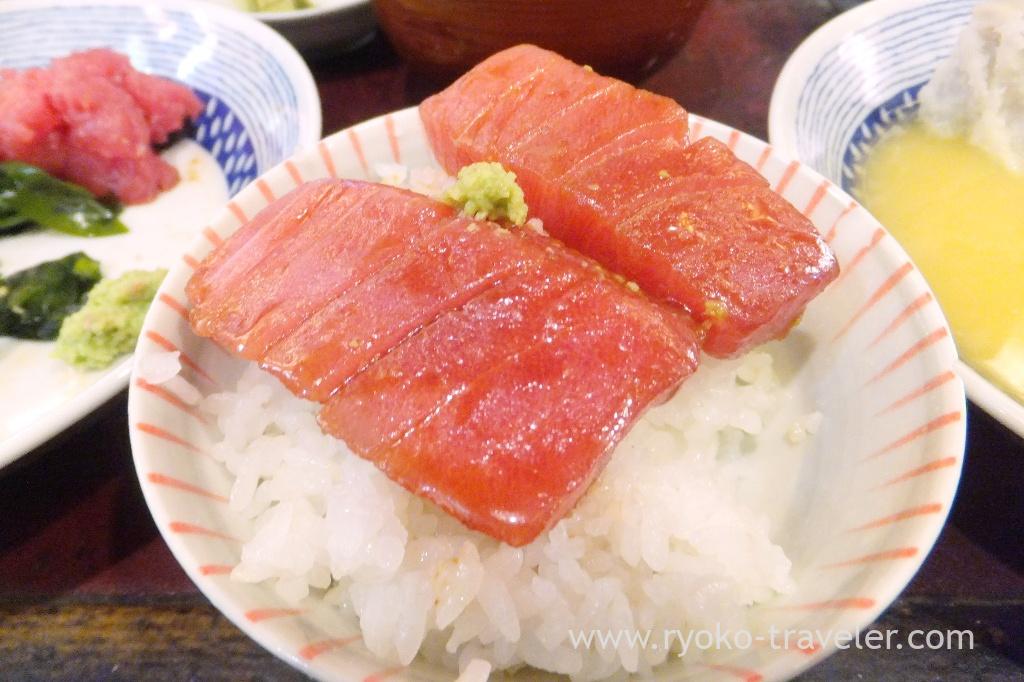 Having breakfast at Yonehana slowly is fun all the same 🙂
About

Name Yonehana (米花)
Open Morning through noon
Reservation Unavailable
Credit card Unavailable

Google Map (Current location in Toyosu Market)