I went to Yonehana (米花) in Tsukiji Market by myself after a long absence. Recently I usually go to Tsukiji with someone. So, the staff said to me, "Today, you are one ?". It never looked eateries in Fish Market as usual.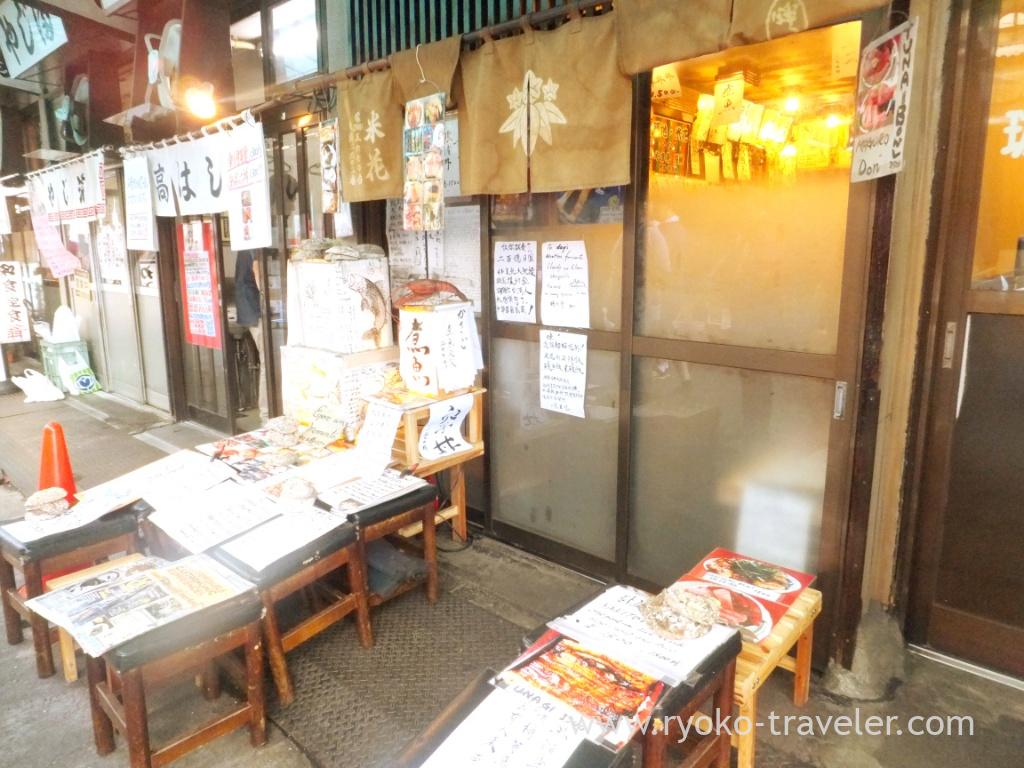 I had chef's choice after a long absence. I didn't order anything, so the chef's choice came automatically. And miso soup was served after a while.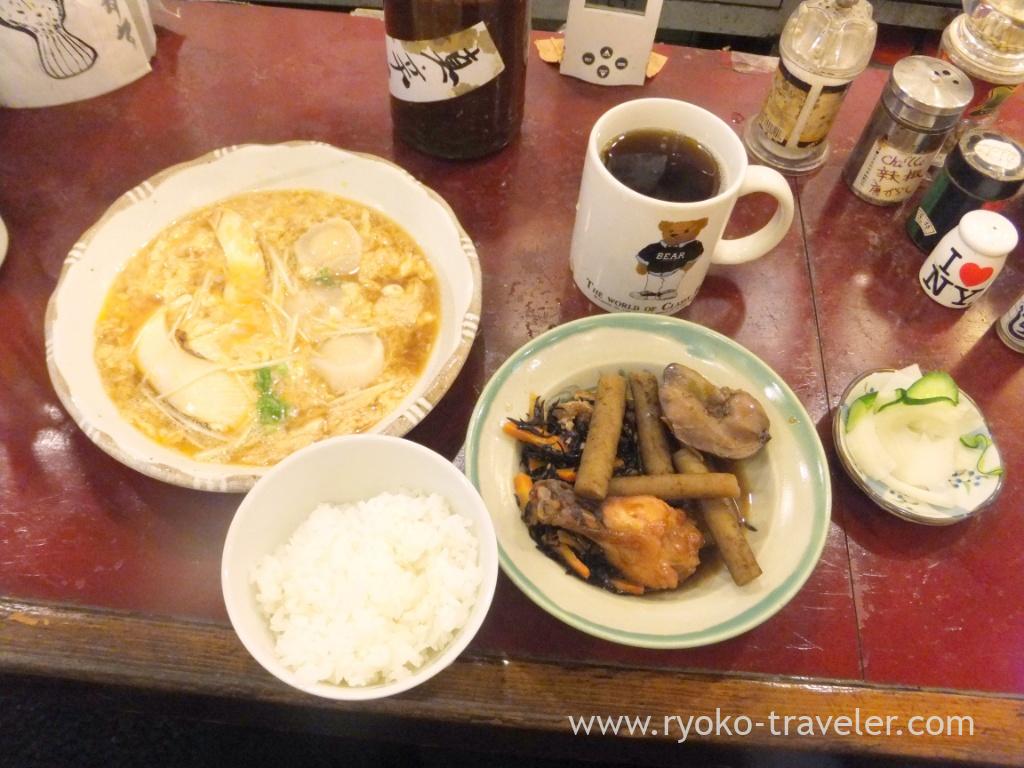 The entree is tamagotoji. Tamagotoji is a boiled foods covered with beaten eggs. But this tamagotoji is not normal one. It have gorgeous ingredients ! Scallops. It was almost raw. Sweet and good.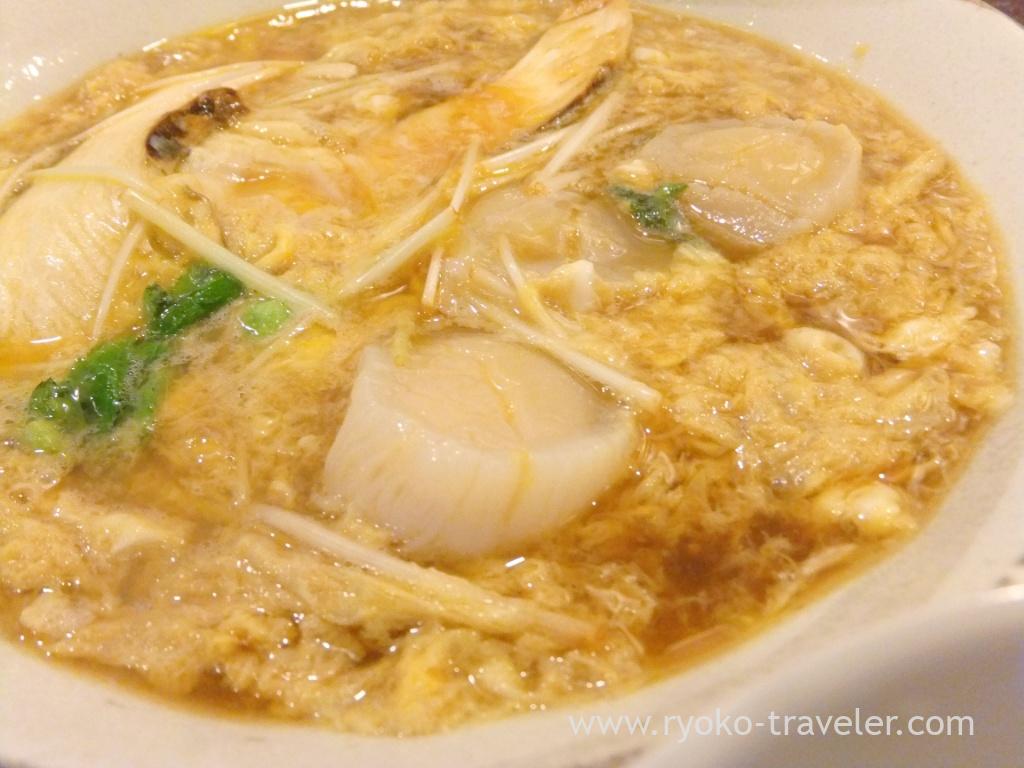 And ! Matsutake mushroom ! Matsutake is expensive mushroom. Matsutake mushroom is usually cut more more smaller and eaten bit by bit dearly. I had never thought that I could eat such a bigger slices of mushroom !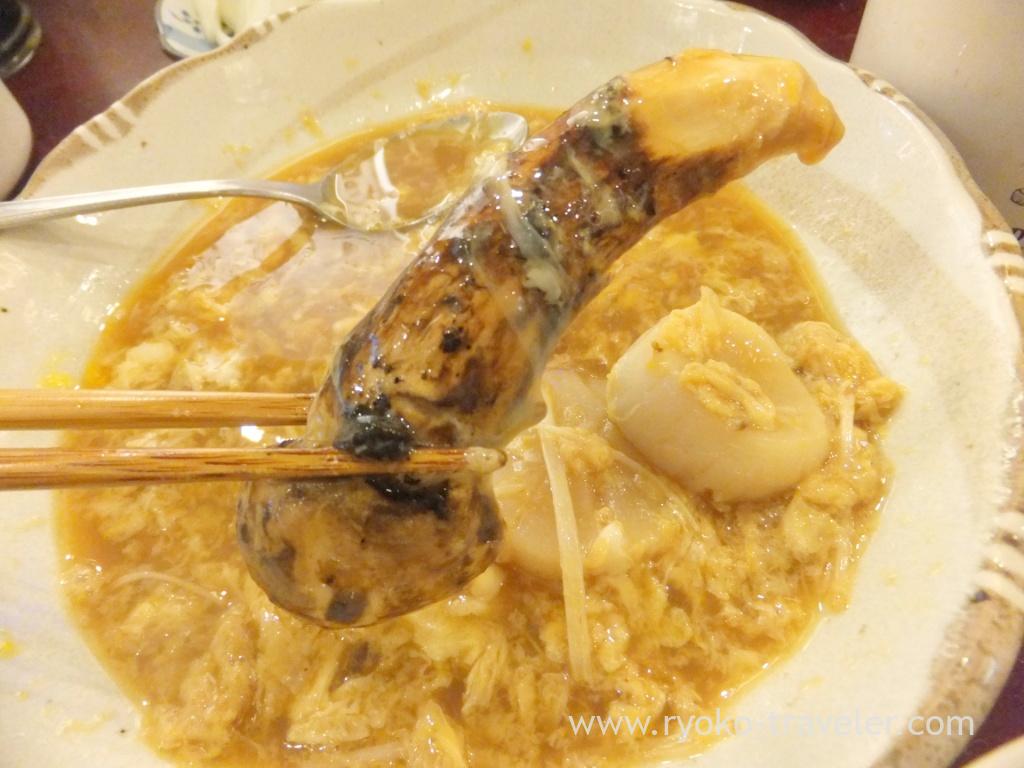 They said they happened to get matsutake mushroom inexpensively. So, they served it in special. Yonehana sometimes serves valuable dishes like this tamagotoji, so you'd better to ask recommended dish to him. And this was side dish, A lot of volume. Hodgepodge. Burdock, hijiki (kind of edible seaweed), chickens liver, chicken wing stick,,,, I got over full !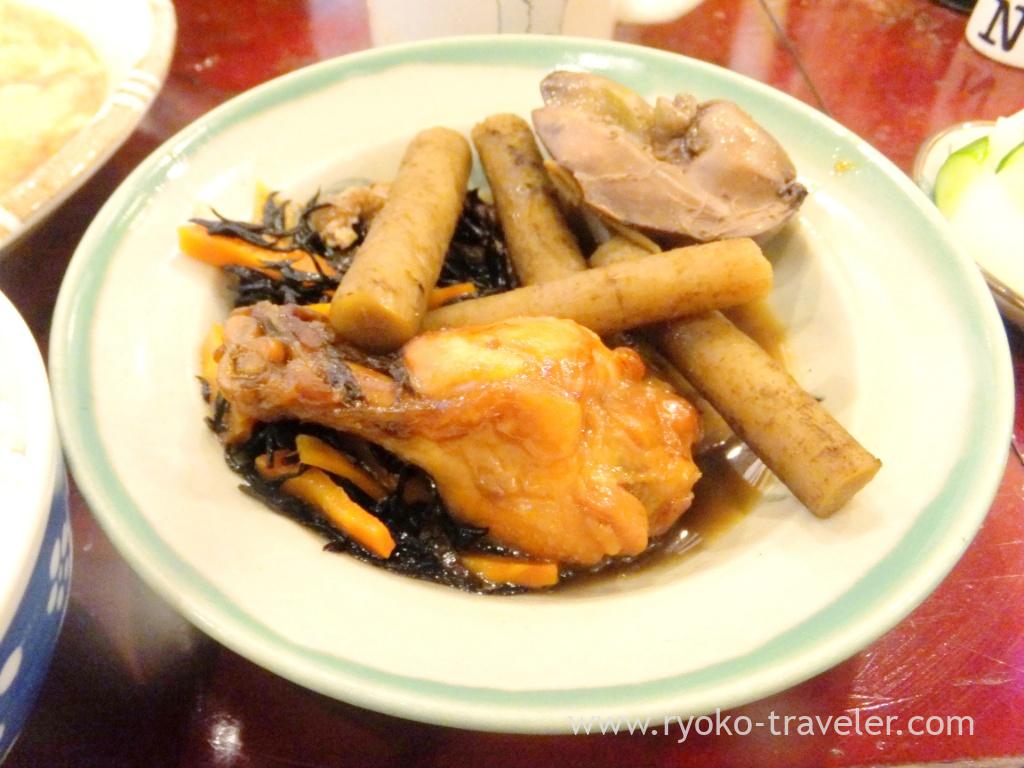 About

Name Yonehana (米花)
Open Morning through noon
Reservation Unavailable
Credit card Unavailable

Google Map (Current location in Toyosu Market)