Recently, there is not long line in front of Yonehana (米花) on weekdays. You see thee heads by this picture ? yes. But I took this picture after I got out of Yonehana after breakfast. When I got into Yonehana, there was no people waiting.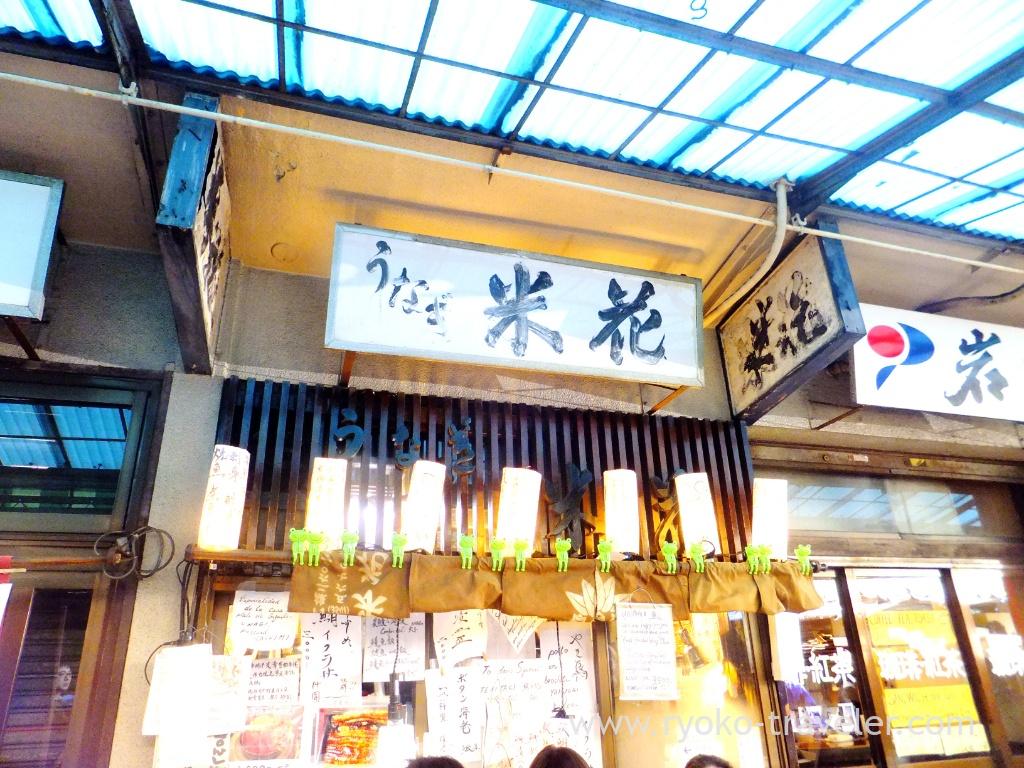 Of course, I had chef's choice. I didn't have to order. It was served automatically.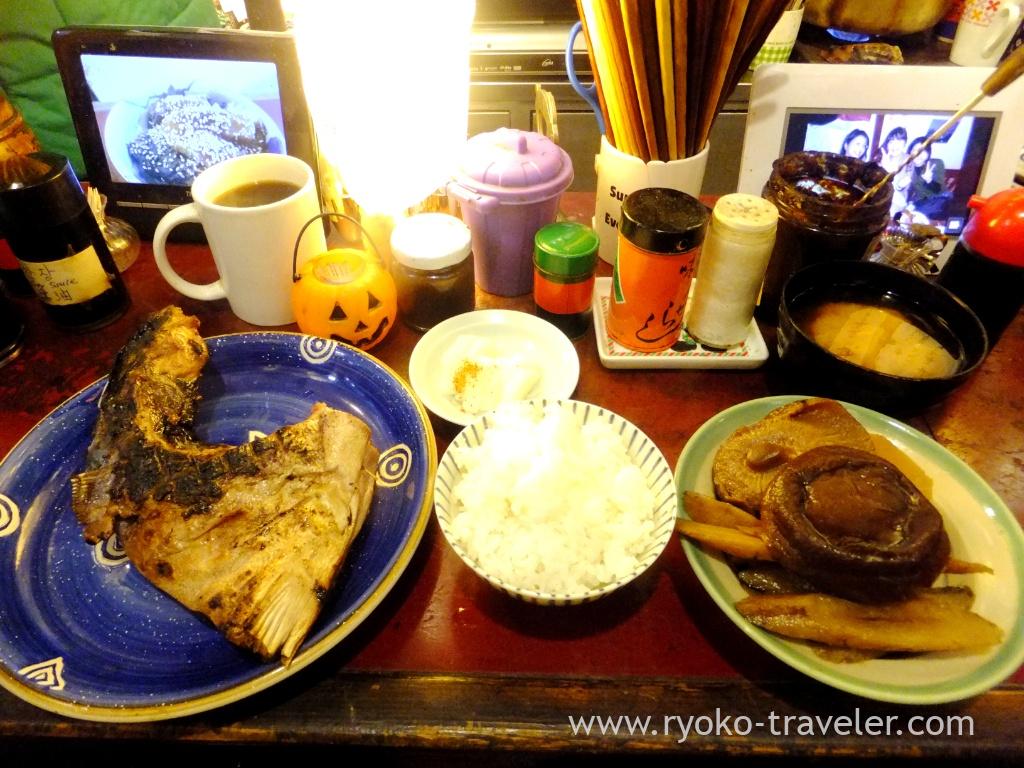 That day's main dish is grilled gill of yellowtail. Gill is the most fatty part of yellowtail. It was so fatty and delicious ! Of course, I ate its skin, too. But so huge.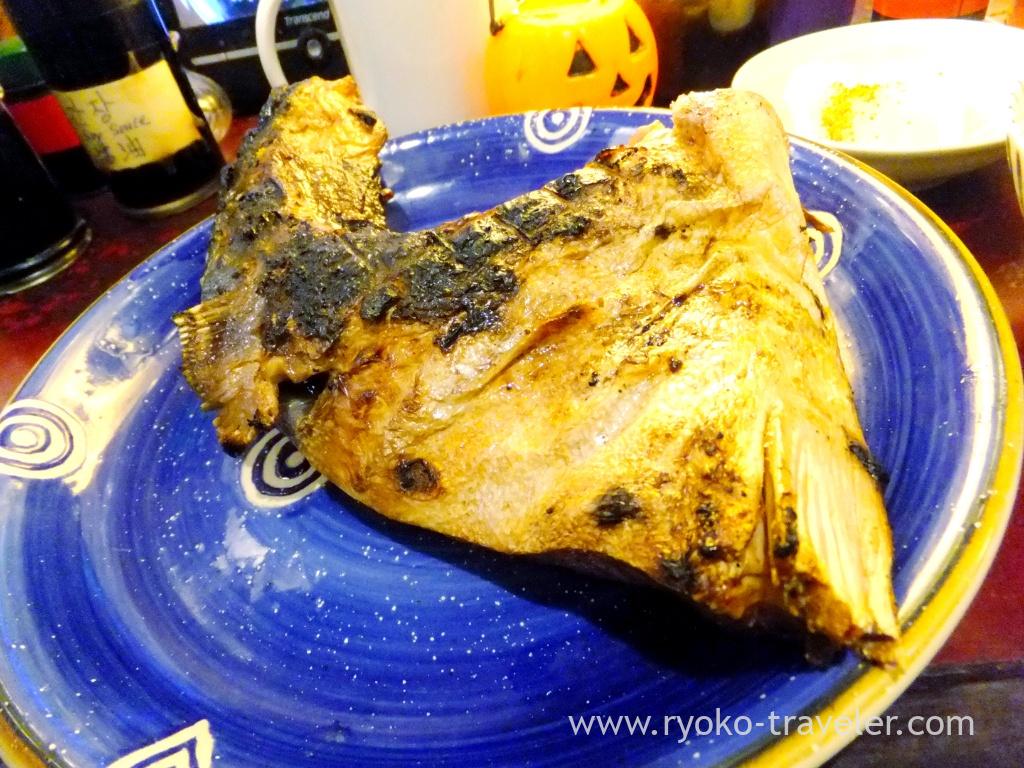 Boiled vegetables with soy sauce. Shiitake mushroom, burdock, eggplant, ganmodoki and so on… Though it's nutritious, everything is cut large !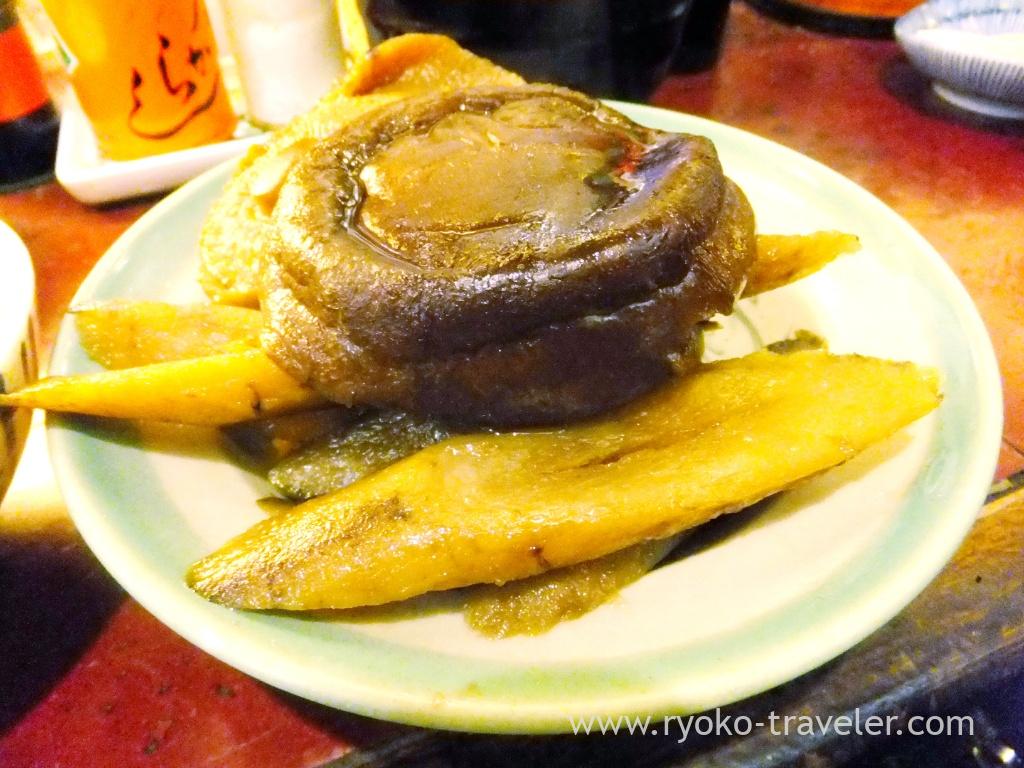 Miso soup and daikon radish pickles. I feel Yonehana's pickled daikon radish getting more tasty these days.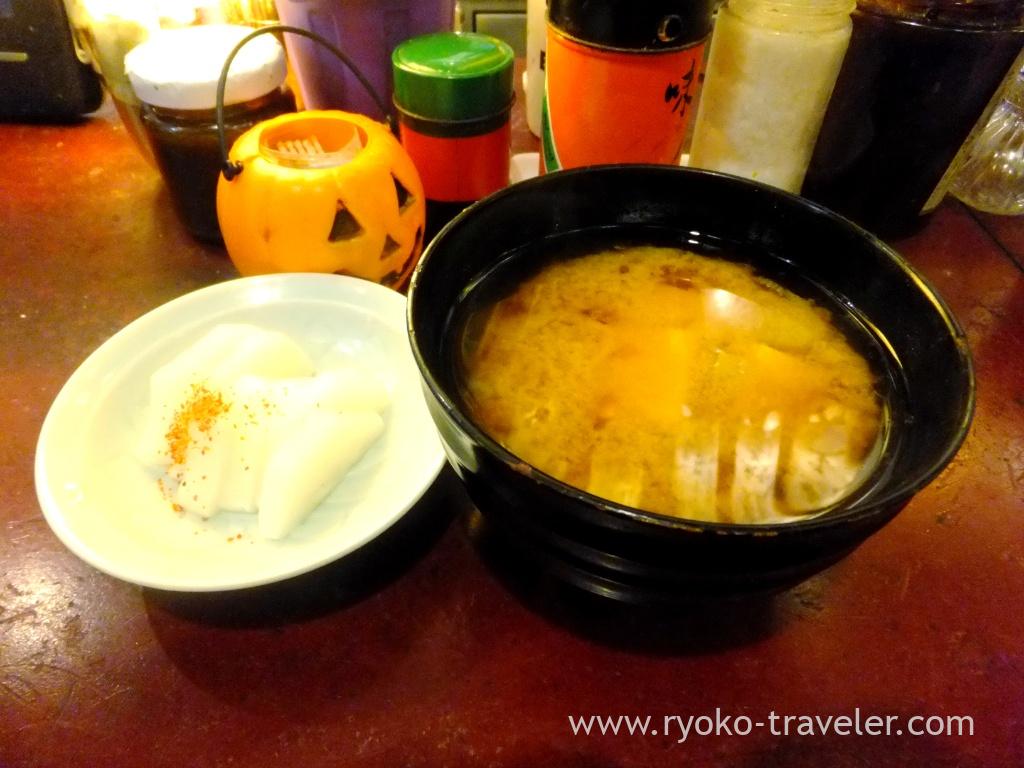 I took about one hour to finish it 😛 I didn't feel hungry at lunchtime, so I skipped lunch.
About

Name Yonehana (米花)
Open Morning through noon
Reservation Unavailable
Credit card Unavailable

Google Map (Current location in Toyosu Market)