Karaage is loved by so many people in Japan. So definitely Taiwanese karaage won our popularity. Mostly Taiwanese fried chicken is as large as human face. It can be eaten at night markets in Taiwan. I had it at Yokohama Zhajipai (横濱炸鶏排) in Yokohama Chinatown.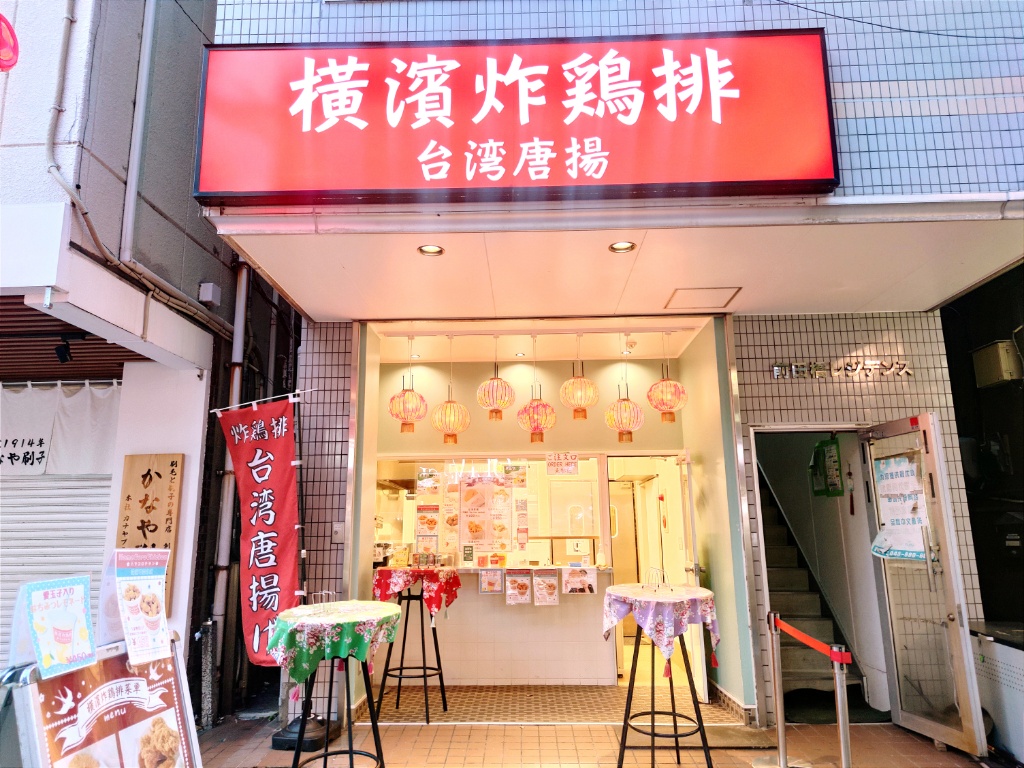 There are some tables in front of the shop. Taiwanese cloth is brilliant.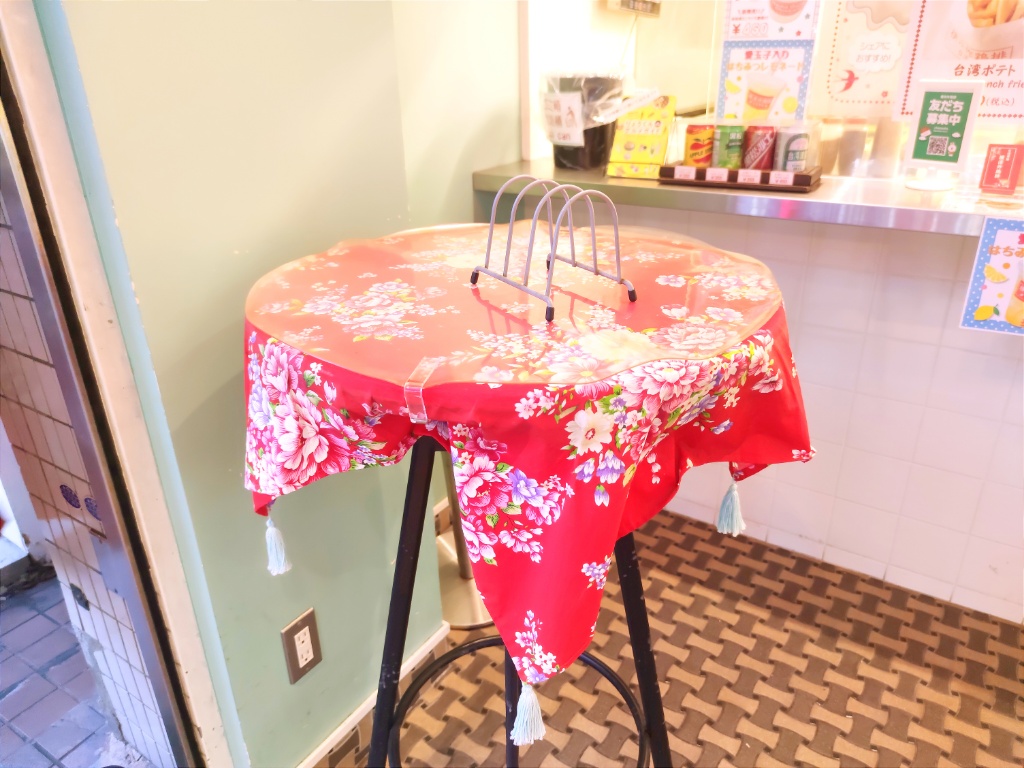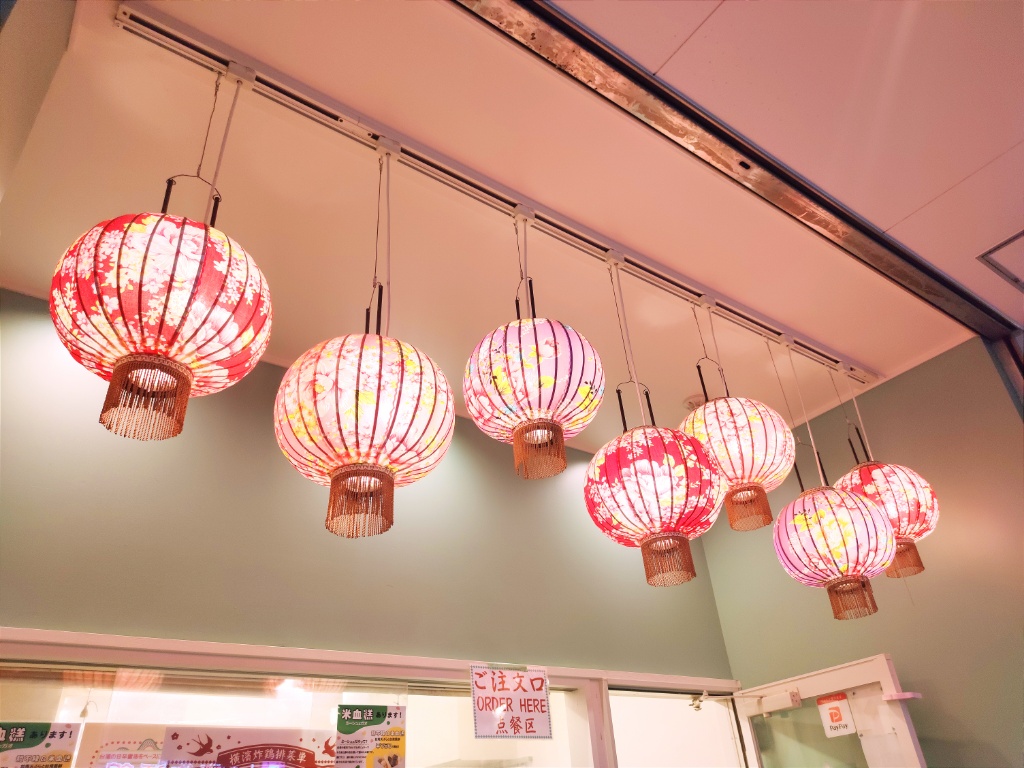 This is the menu. Taiwanese karaage is "雞排" in Taiwanese, but this shop call "台湾唐揚 (Taiwan karaage)". "台湾唐揚" is standard flavor.
And another, they have some flavors. And drinks. Taiwan beer, too.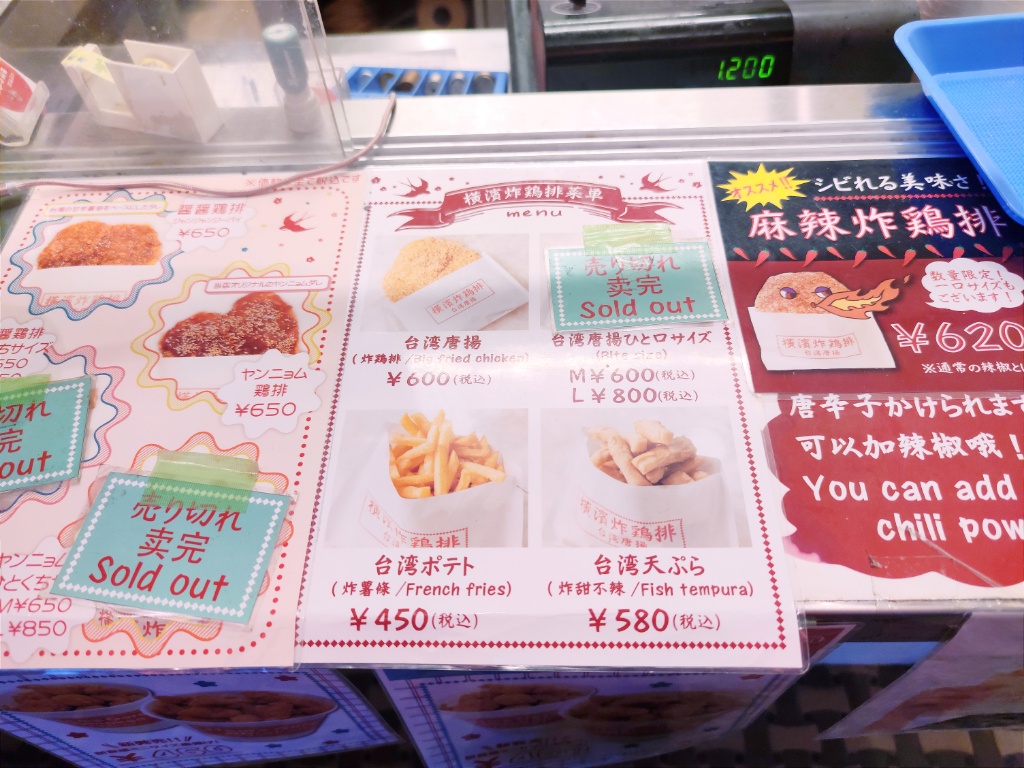 I bought Taiwan karaage. Most Taiwanese karaage is big. As large as human face. But this shop's karaage isn't. This is smaller. But it's thick instead. So, it's juicy.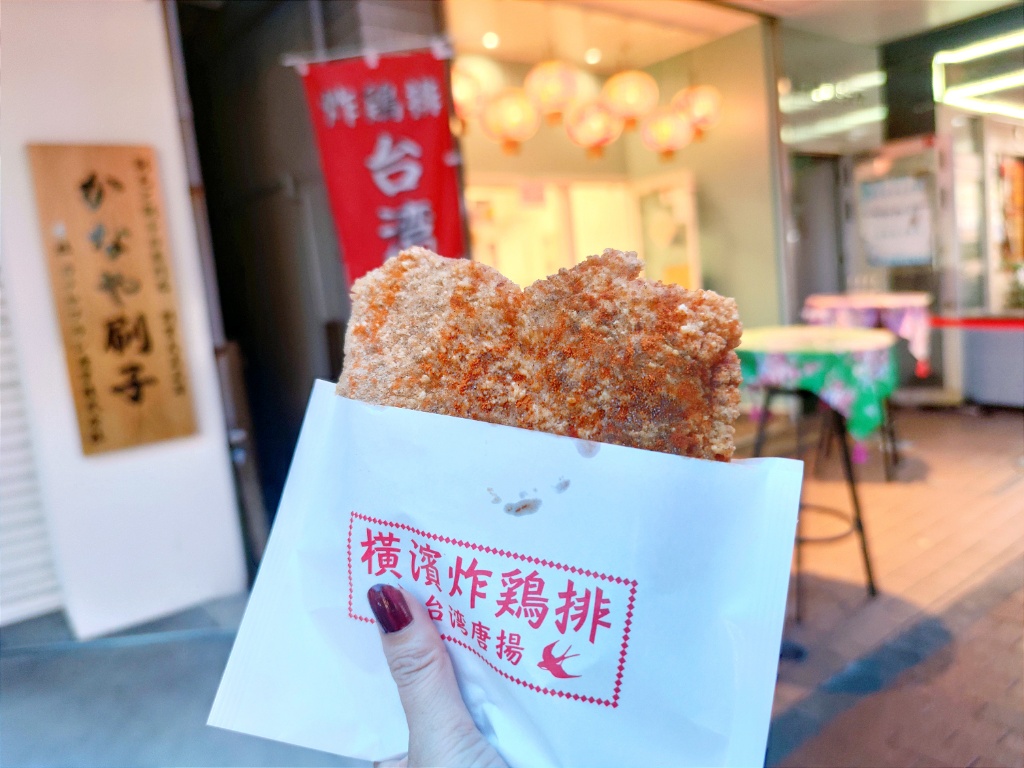 Its coating have tapioca powder. So, its outside was crisp and the meat was juicy and soft. Staff ask about spicy powder when we order. Spicy chicken is very good. They cook after order, so it takes time. It's not fast food. But it's worth waiting.
About

Name Yokohama Zhajipai (横濱炸鶏排)
Open Day through evening
Reservation Unavailable
Credit card Available
Website Website, Twitter, Instagram

Google Map