Suddenly I felt like eating Yamariki's nikomi, so I visited Yamariki Honkan (山利喜 本館) in Morishita just after the opening time after long absence. Speaking of Yamariki, they are so popular as their nikomi (simmered pork giblet). Their nikomi is said to be one of the most popular nikomi in Tokyo. They have started their business since 1925. Their current building was built after 2000. So, it's not so old. But I felt they have historic atmosphere. I visited "Honkan" (head shop) this time, and they have another "Shinkan" (branch) nearby.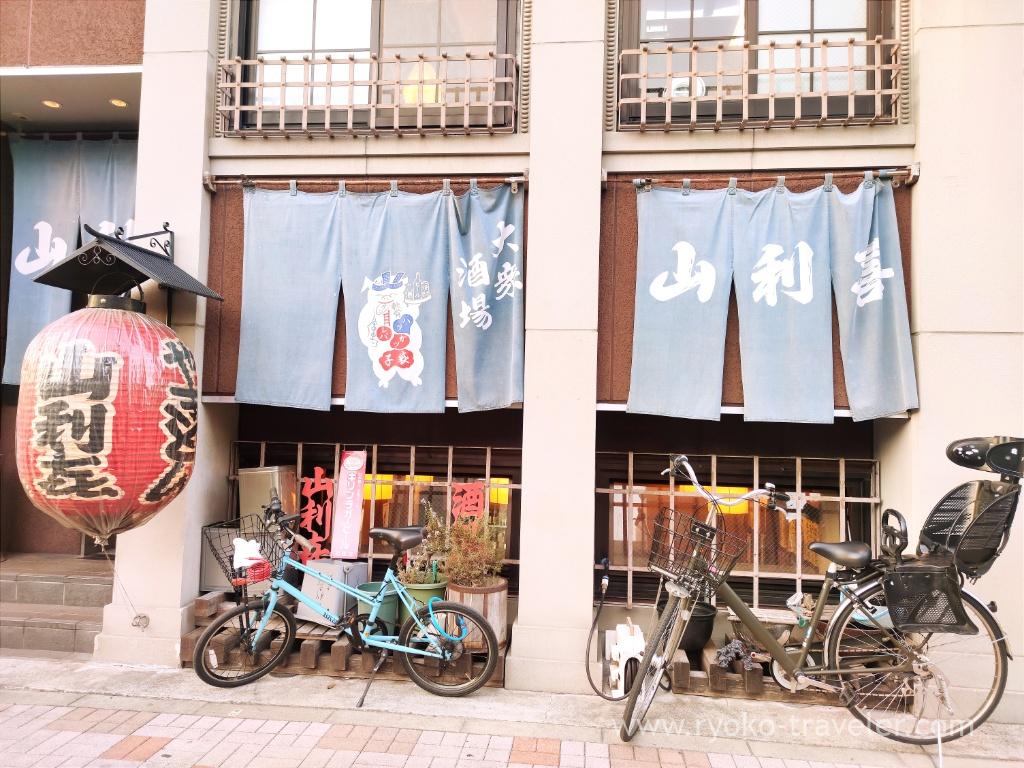 They are open from 5 p.m., and they accept reservation until 6 p.m. They are just in front of the gate of Morishita subway station.
The building have 6 floors. Yamariki is from B1F to 2F. If you visit there alone or someone, I recommend the counter seats on 1F. There are few seats though.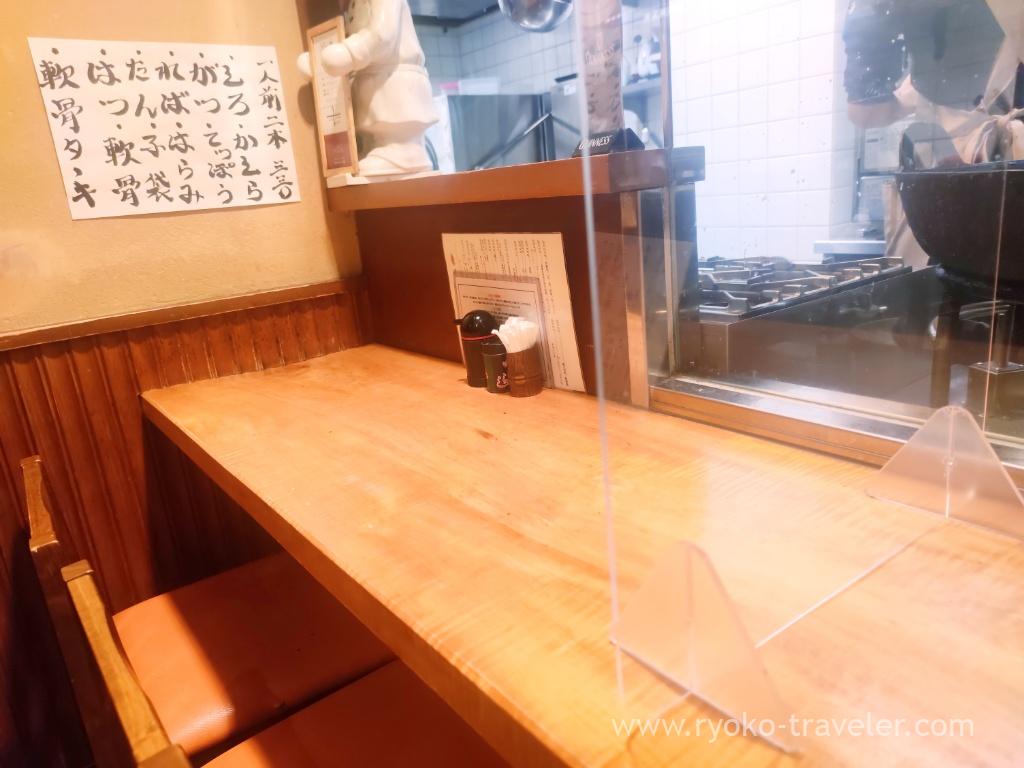 Because… it's the reason. We can see those boiling nikomi in the pot from the seats.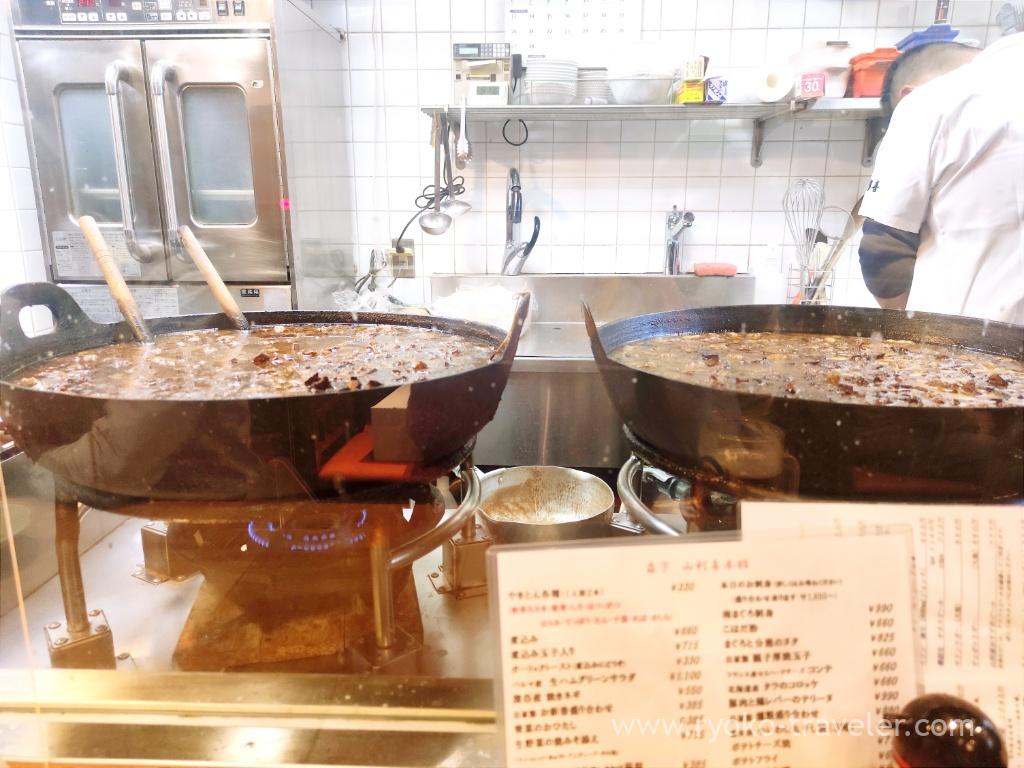 Menus. They accept one order of yakiton by two skewers. The chef worked at French foods restaurants, so he serve terrine and uncured ham salads and so on, too.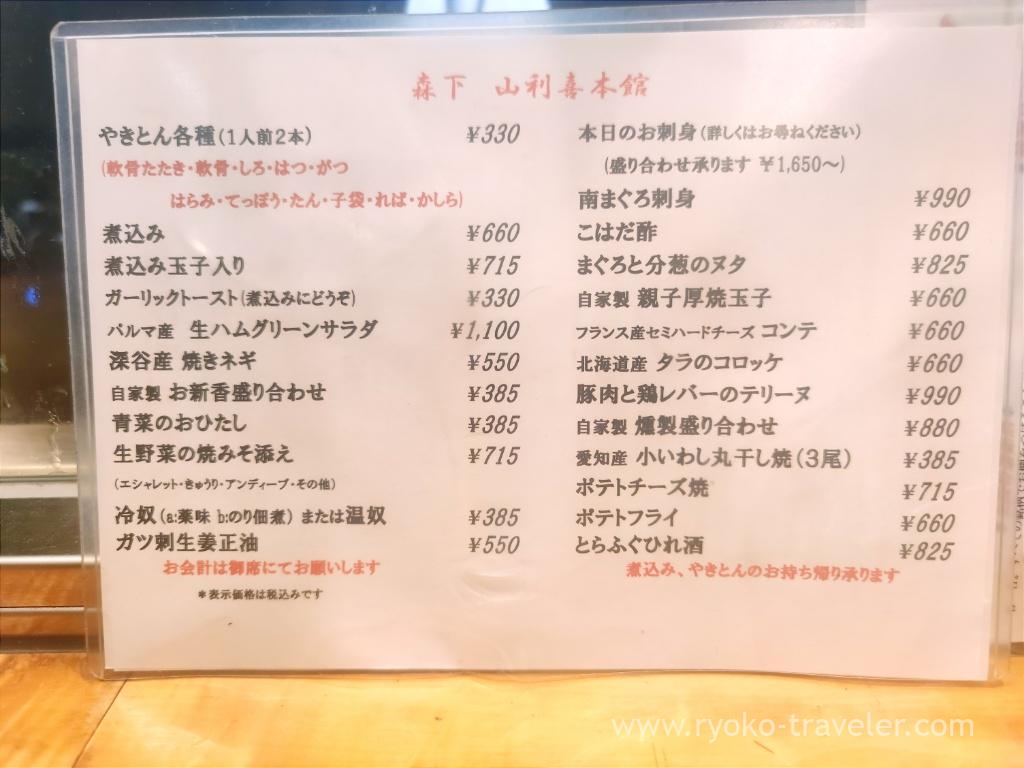 Drinks. So… they prepare some bottled wines. And another beer, Japanese sake, shochu and so on.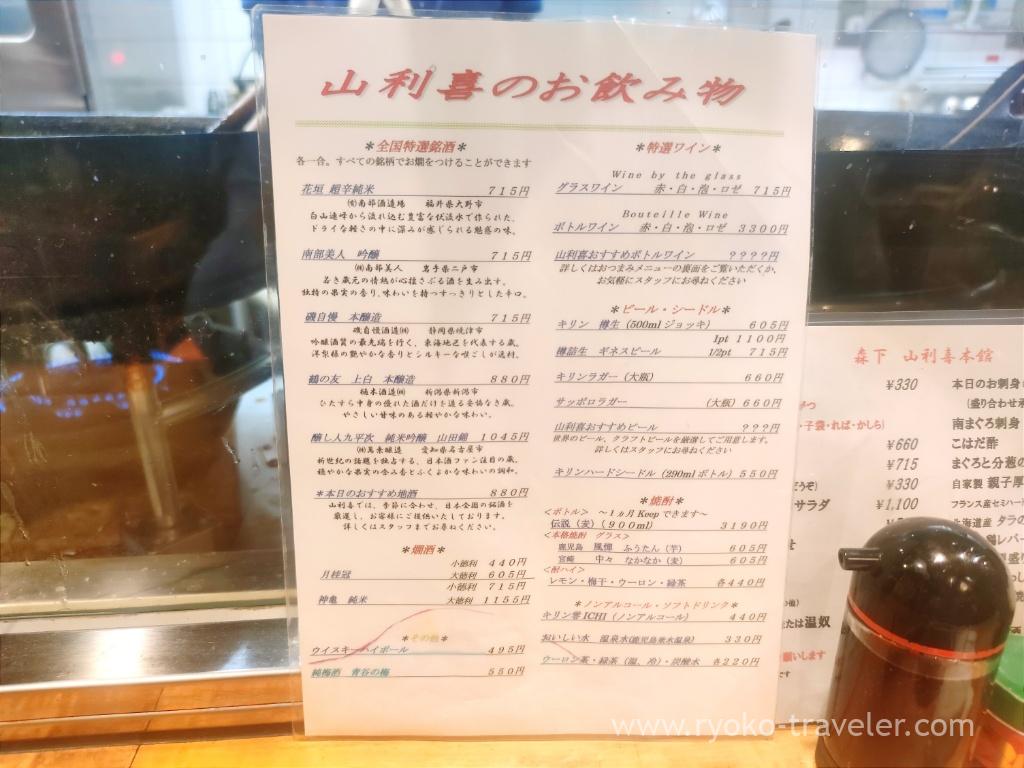 Beer and otoshi (charge).
Whenever I visit Yamariki, this is MUST. Definitely, nikomi. It's nikomi with egg. Simmered pork giblet and brown egg. And lots of shredded green onion. They heat the dish on an open fire just before serving. So, when it's served, it's boiling.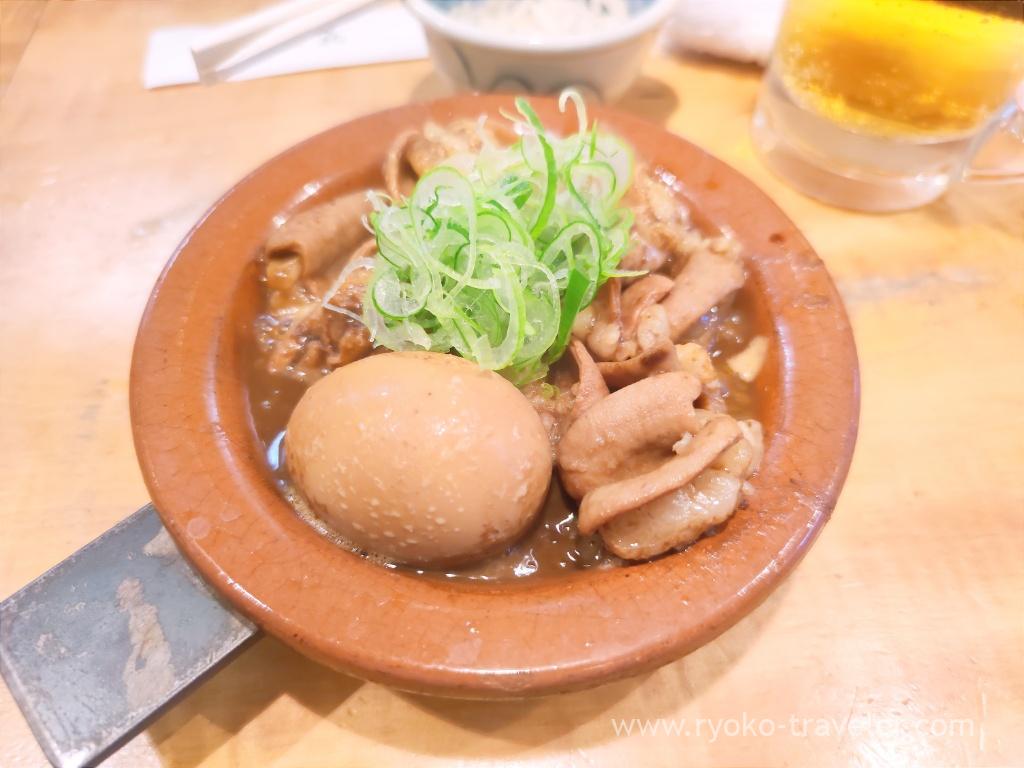 I ate nikomi at many restaurants in Tokyo and another place. But Yamariki's nikomi is quite different from another nikomi. It's similar to beef stew. It's because they user Hatcho miso and red wine. It's Japanese foods and also have European tastes. So, I sometimes feel like eating "Yamariki's nikomi". I agree that many guests enjoy it with red wine.
Yakiton
They have a variety of yakiton. Shiro (colon), Kashira (head), Gatsu (stomach), Teppou (rectum), Liver, Harami (skirt), Tan (tongue), Kobukuro (uterus), Hatsu (heart), Nankotsu (cartilage), Nankotsu tataki (meatballs with cartilage). I had two skewers of liver that time. But you can order different one. It was grilled well. Good.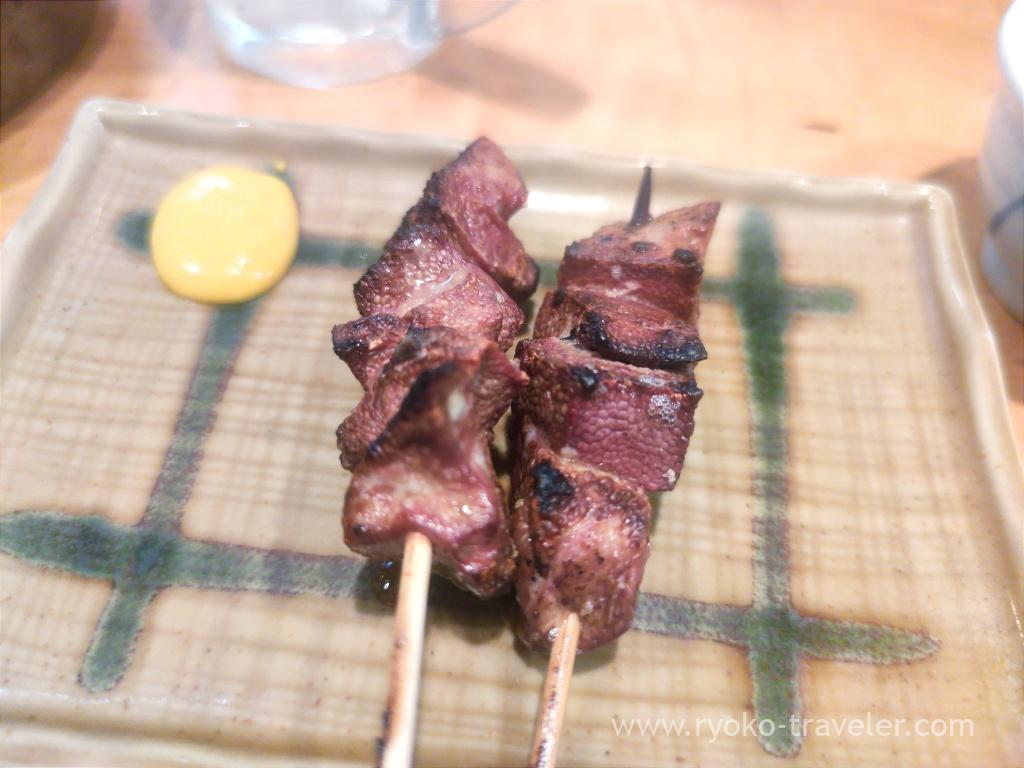 Lemon chuhai (Lemon-hai, Lemon sour) is popular drinks at izakaya, but especially, Yamariki's lemon chuhai is great. It have such a big cut of lemon. I know lemon sour having fresh lemon is rather expensive. But Yamariki serve it such an inexpensive price. It have refreshing tastes and good. And it have much shochu.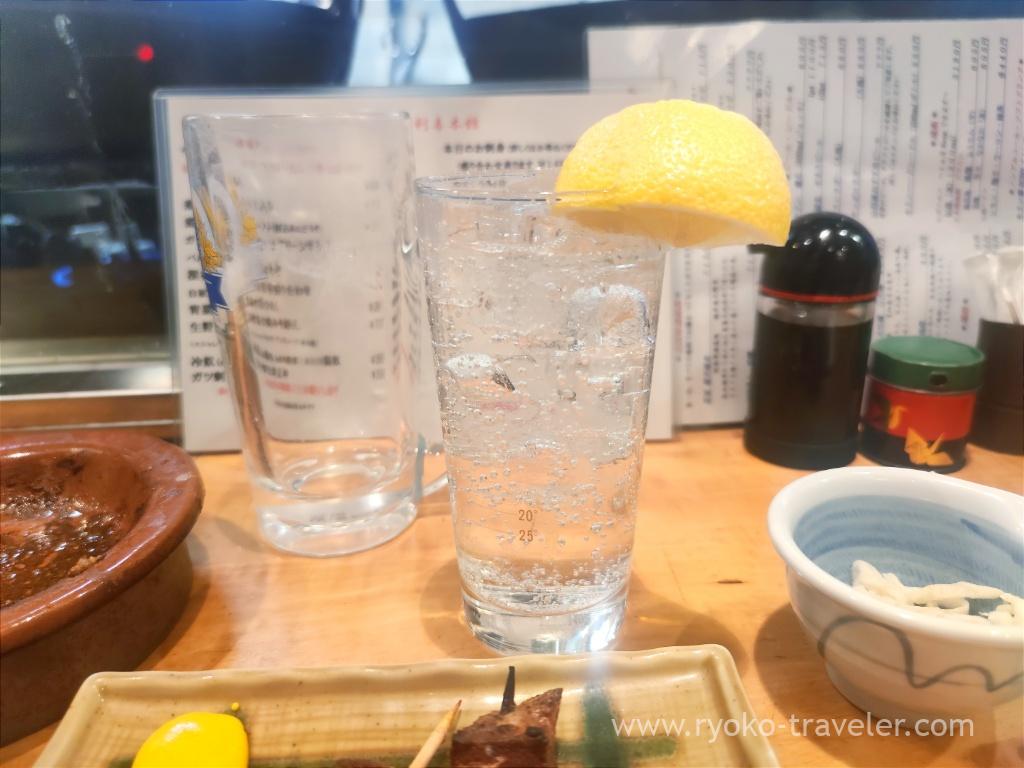 It's not one on the regular menu. It was on the Today's Menu. Sea cucumber in vinegar. The sea cucumber was so fresh. I love the texture. It have refreshing tastes, so it's good thing at intervals of nikomi and yakiton.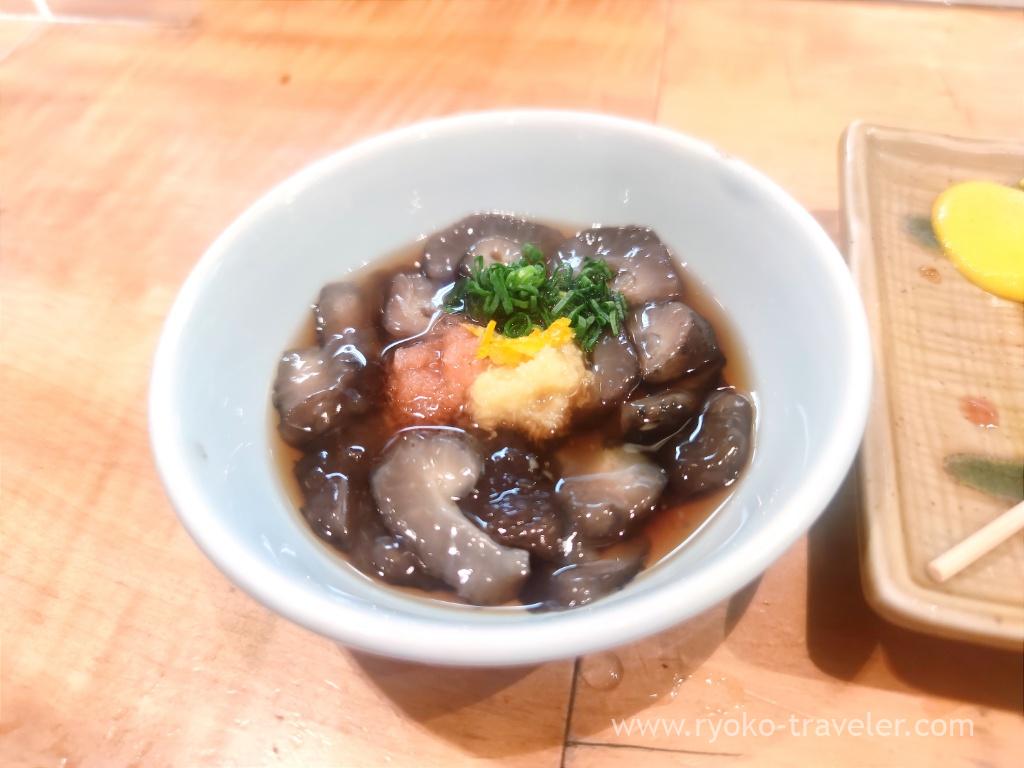 About

Name Yamariki Honkan (山利喜本館)
Open Dinner
Reservation Available if you can visit there before 6 p.m.
Credit card Available (AMEX, JCB only)

Google Map