Ginza have many local foods restaurants. Today, I had lunch at Yamagatada (山形田) in Ginza. They are izakaya and serve local foods and Japanese sake of Yamagata prefecture. They are open at lunchtime and serve Itasoba. Itasoba is Yamagata's local soba. They are open on weekdays only.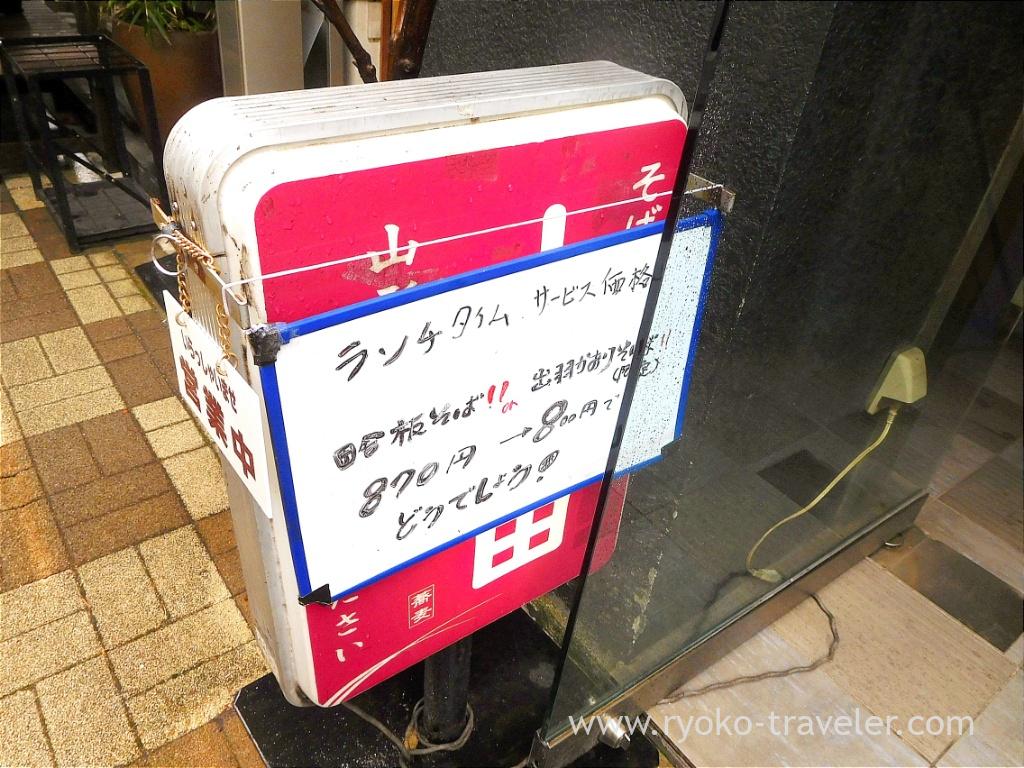 They are on the underground of the old building. This building is old and I felt the history of Ginza…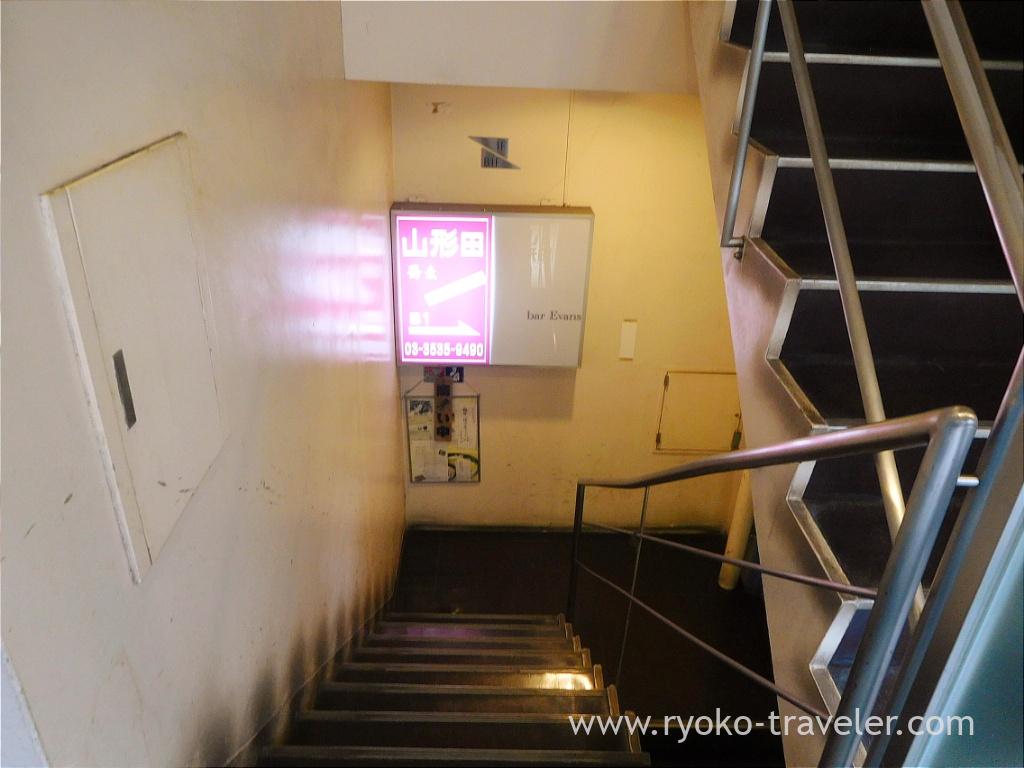 Though the building is dim, once you open the door, the restaurant is bright. So, don't worry.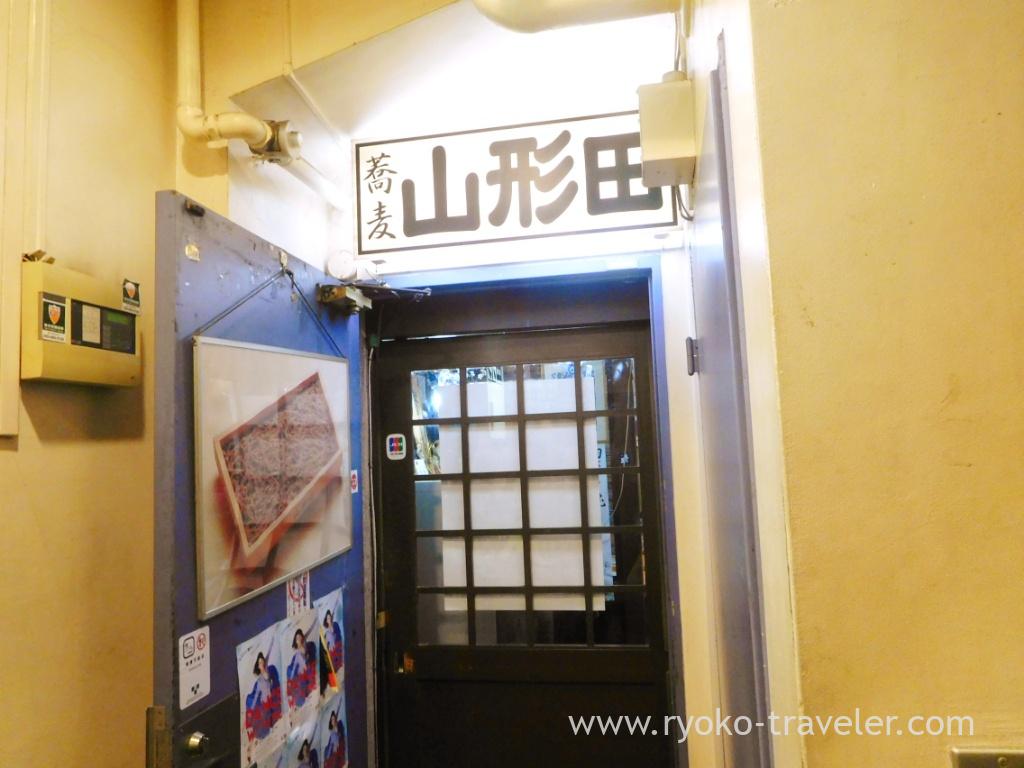 Lunch menu. Itasoba is usually in cold soup. All year around. Of course, they prepare warm soba. But if you visit there for the first time and want to try real Yamagata-style itasoba, I recommend you have cold one. And another they serve alcoholic drinks throughout their business hour. Actually, some group drunk.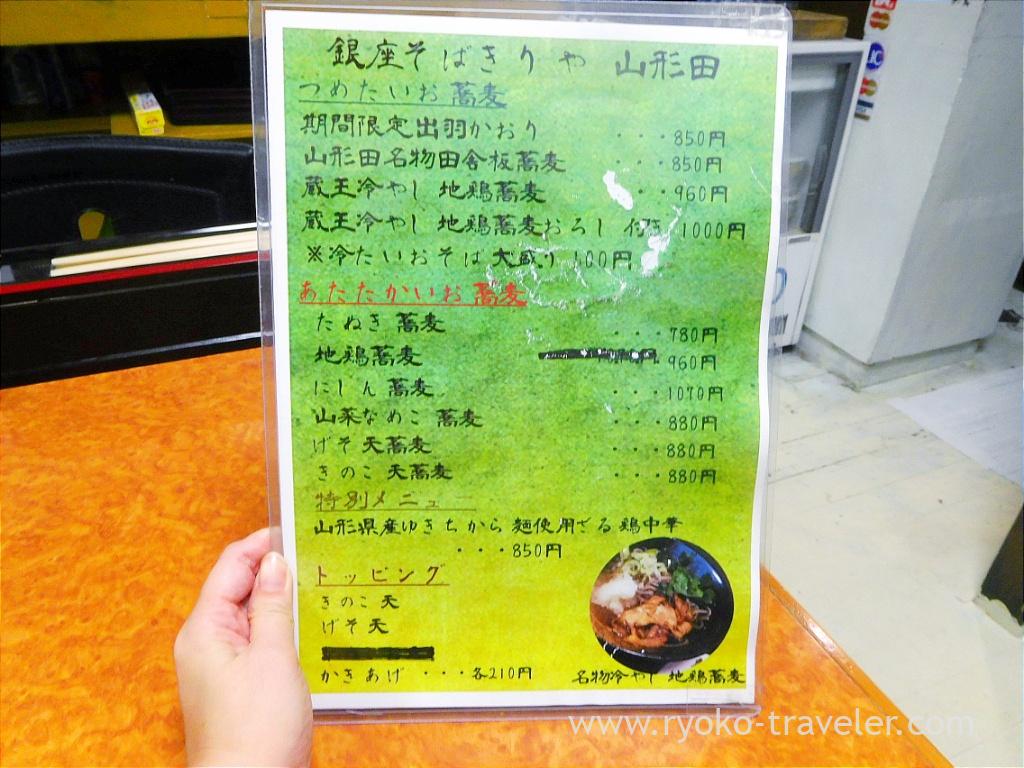 I ordered cold one. Zao cold jidori chicken soba. This is Itasoba. Itasoba's 'Ita' means board. It means firm soba like board. But it looks normal soba. And much sliced jidori chicken seasoned with soy sauce was on it. Grated daikon radish was served on separate dish.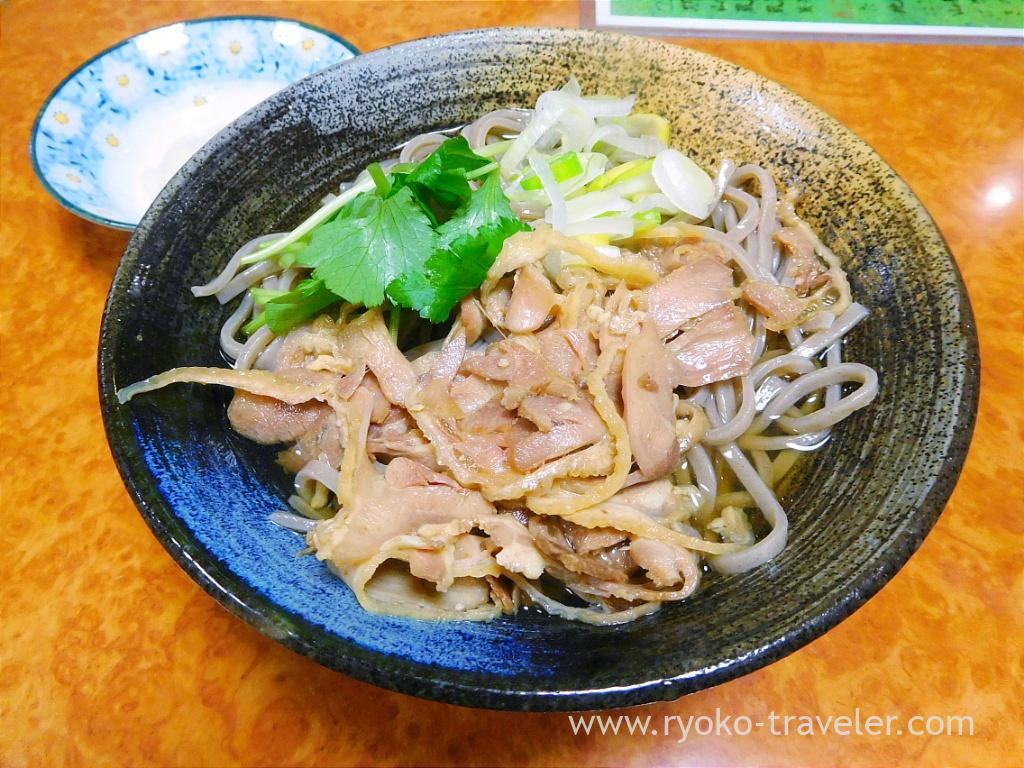 I picked up the soba. It had springy texture like Korean cold noodles and I felt the strength before eating. Actually, it was strong ! Itasoba is really strong. But it's not firm. Springy. And the chicken was strong, too. It's chewy because it's full grown bird. This is the characteristics of Yamagata-style soba. This soup wasn't sweet and had refreshing tastes. Good.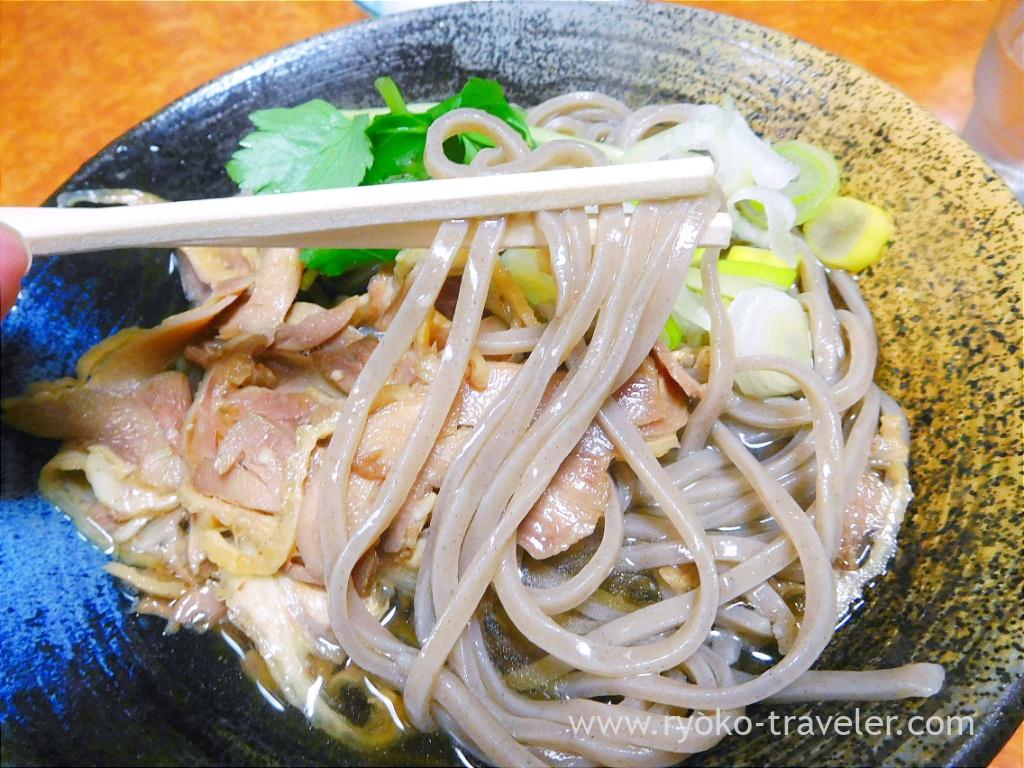 The amount isn't much. But I used jaw well. So, I felt full. I think this soba is not friendly to everyone. It's might not good for people who like soft foods. But this is authentic Yamagata local foods. So, it's worth trying if you visit around there.
About

Name Yamagatada (山形田)
Open Lunch, Dinner
Reservation Available for dinner time only
Credit card Unavailable
URL Website,

Google Map