When I walked around Karasuma area, I felt like eating something. And I felt chill a bit, so I wanted to eat warm ramen. I googled about good ramen shop nearby, and I found Wajo ryomen SUGARI(和醸良麺 すがり).
It was around 2 p.m. So, I thought there's not much people waiting. Actually there were only four men waiting in front of the door. But. Inside the old house in Kyoto is hard to know from its outside. There's a door outside. That's known by this photo.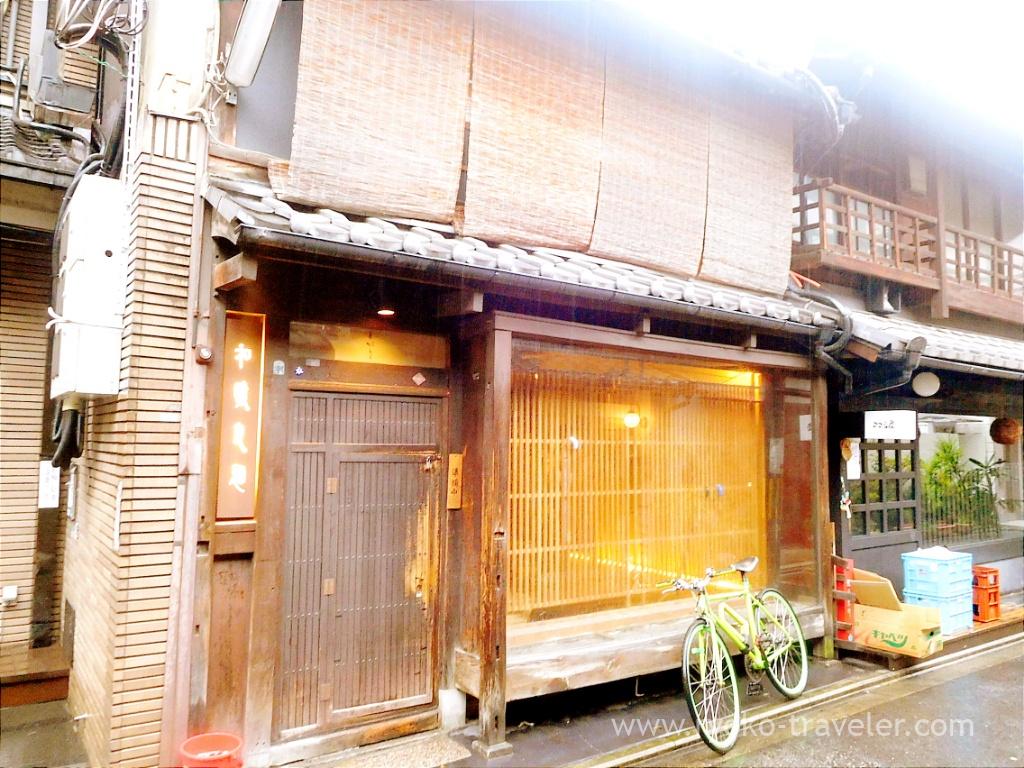 As soon as I opened the door, I found there was long narrow alley and there was about 10 people waiting (I took this photo when I got out of the shop. So, no one was there). It was already past 2 p.m. !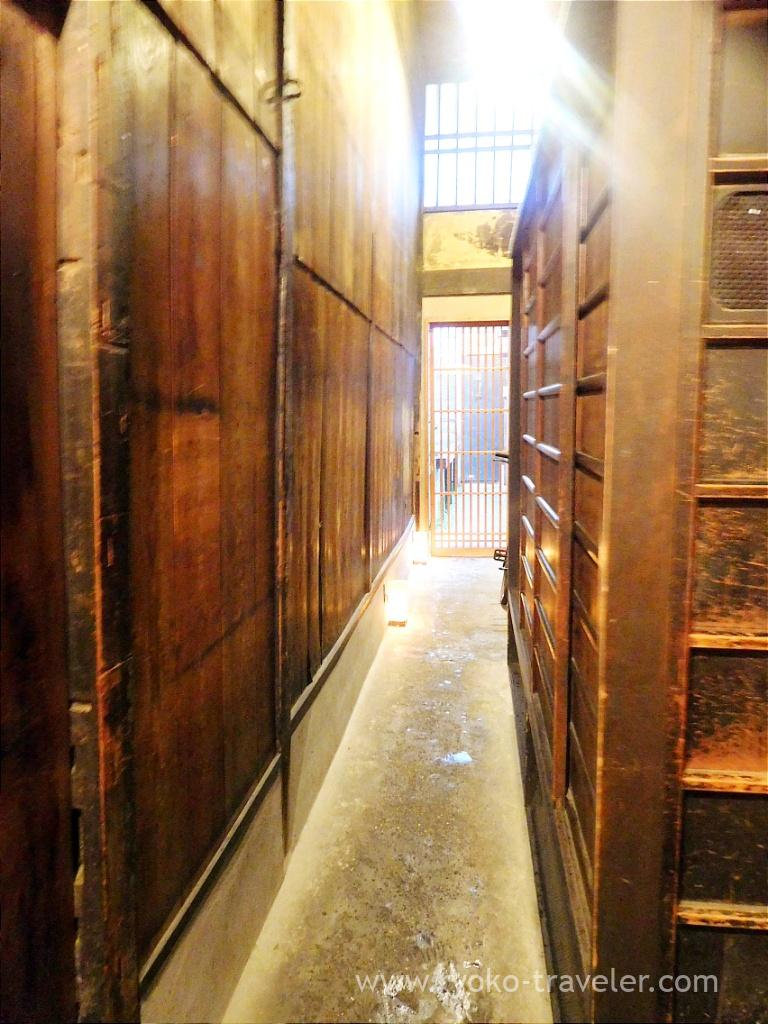 And the waiting time was not the end. There's courtyarda ahead.
And about four chairs for waiting were in the shop. After all, I waited over 1 hour. If I knew I have to wait such a long time, I would have gone another shop. But I realized it's worth waiting after eating their tsukemen.
There's a ticket vending machine before the door in front of the courtyarda.
From left to right, ramen, tsukemen and curry tsukemen. You can operate it in English.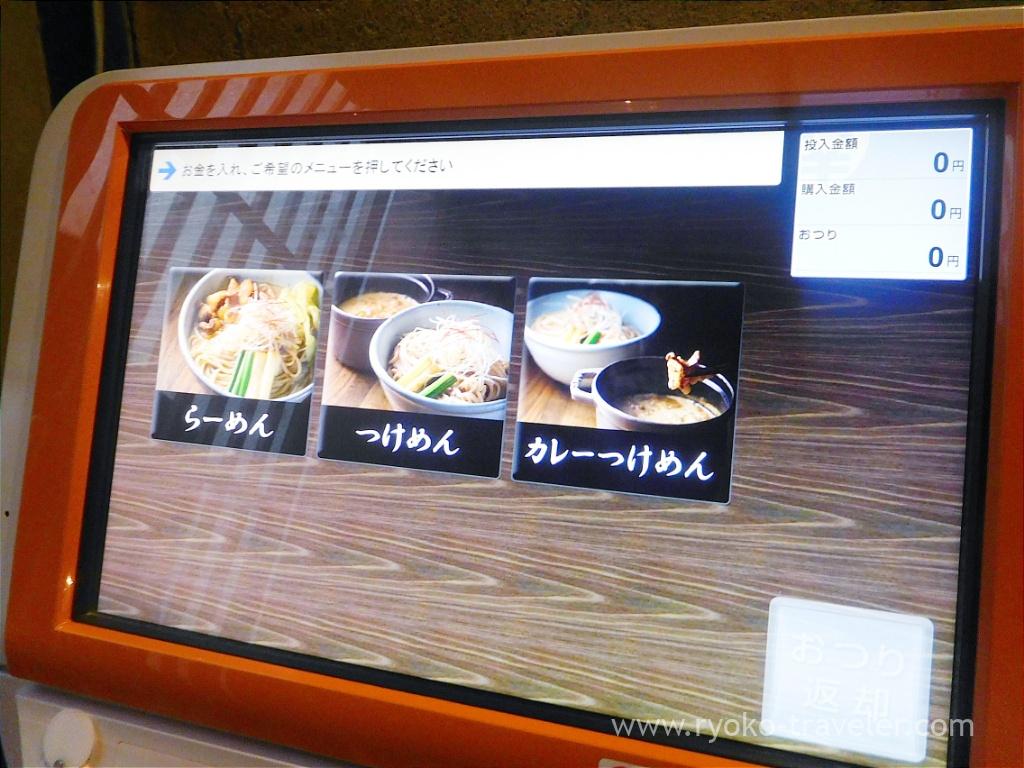 There're counter seats only. It had good atmosphere inside the shop.
Though I intended to eat ramen before I got to there, I searched for much about this shop while waiting because I had much time :p And I found their specialty is "motsu tsukemen". Motsu is pork giblet. And photos looked so tasty. So, I bought a ticket of 1.5 portion of motsu tsukemen with ajitama.
*Minimum portion of tsukemen is 1.5.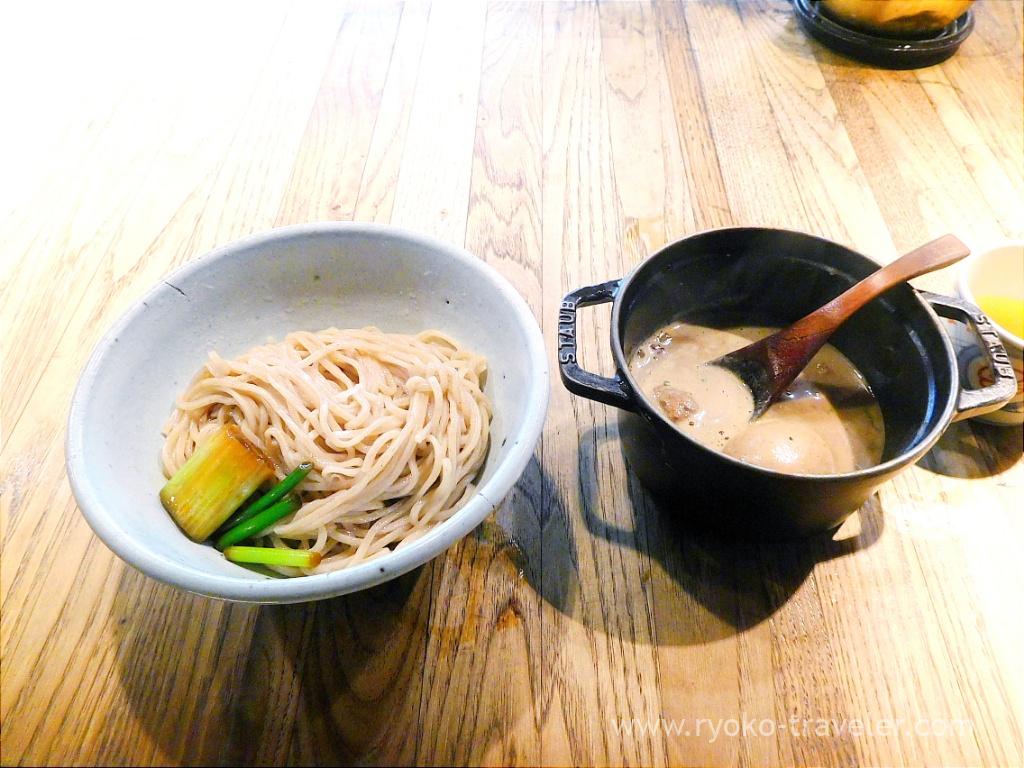 When I handed my ticket to the staff, he asked me about my noodles.
They have two types of noodles. Normal noodles and Yuzu noodles. This was the first time to visit there, so, I chose normal one.
Noodles made of whole wheat flour had springy texture. The soup looked greasy. This soup having broth of chickens and seafood was, certainly, so thick. But it was not greasy but creamy and its texture was smooth. Noodles dressed with this soup was delicious. I love it.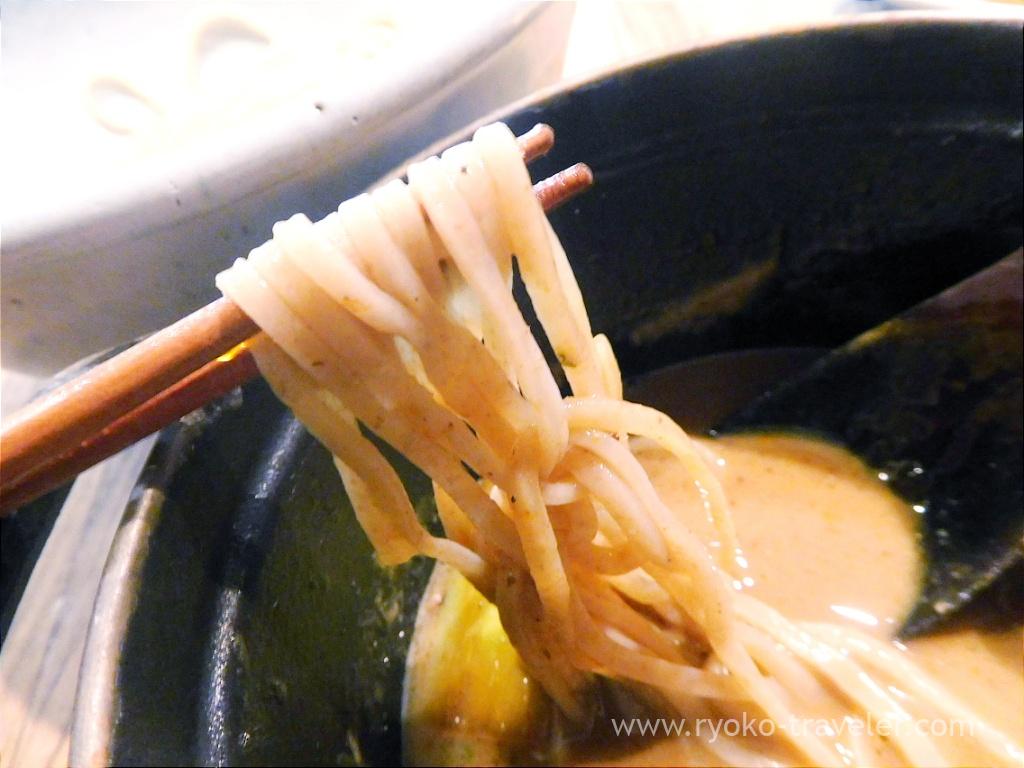 I rarely eat tsukemen because the soup become lukewarm quickly. But this shop use Staub for serving soup. So, there's no worry about that. I could enjoy warm soup until last.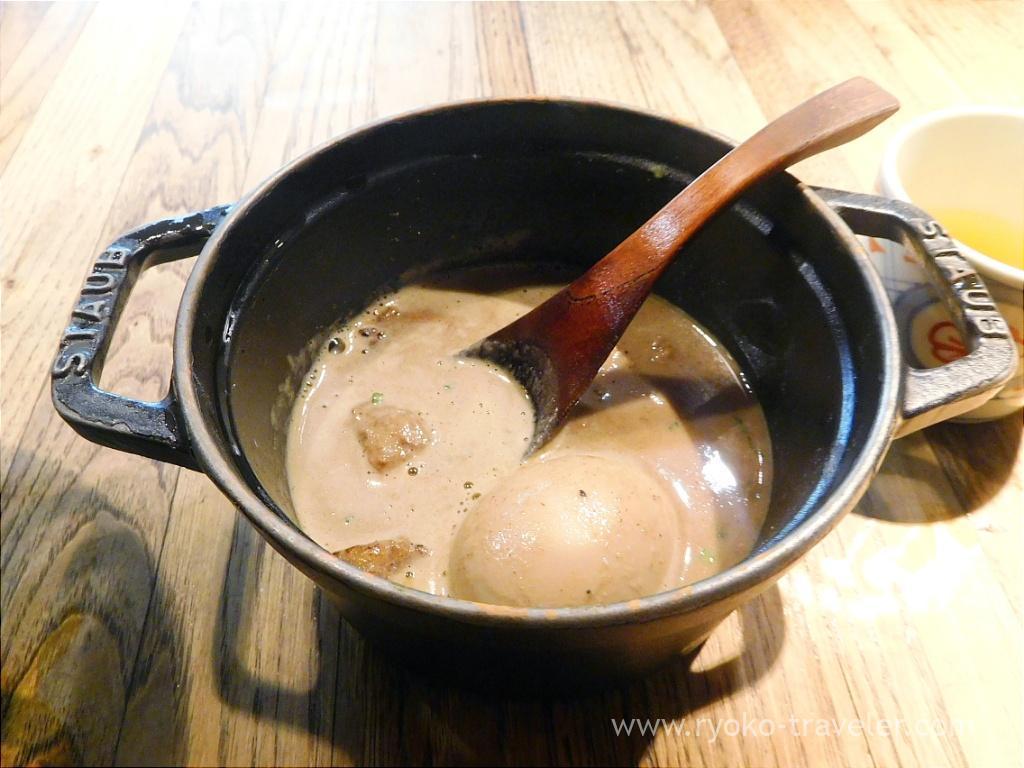 It was enough tasty without anything, but there are some condiments on the table. Pepper added it refreshing tastes. Ah, I wanted to put rice into the soup… I'm sure it's like risotto…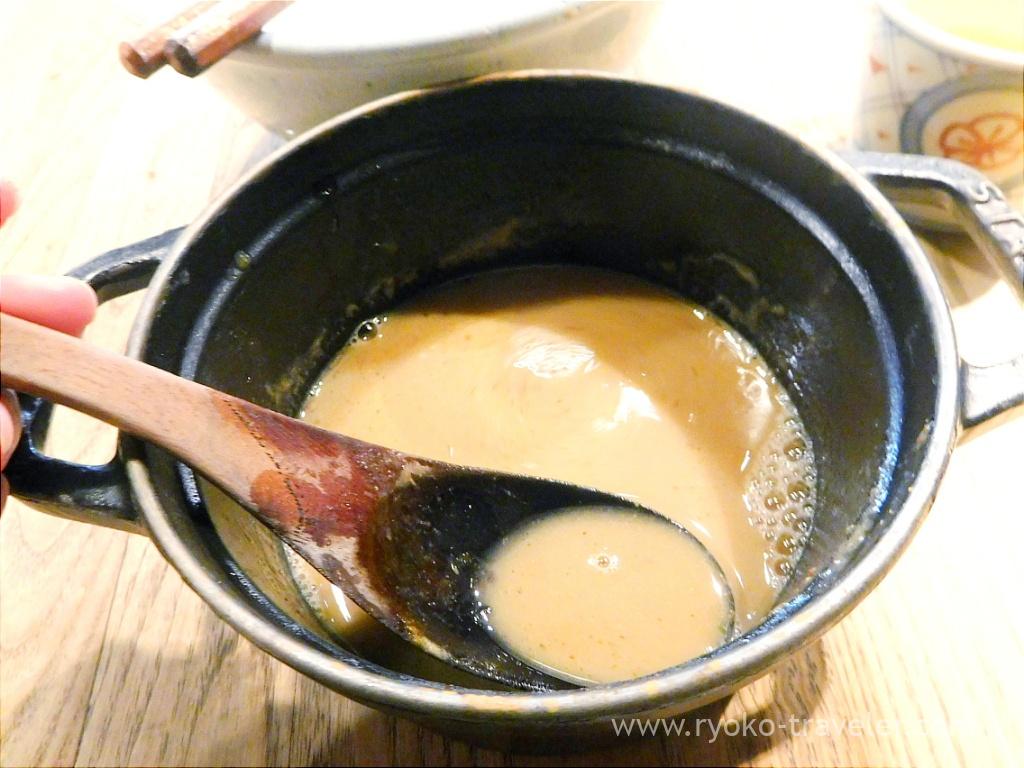 The giblet was good, too. After finished eating noodles, the staff added soup into my staub. Of course, I drunk it up. It was delicious until last.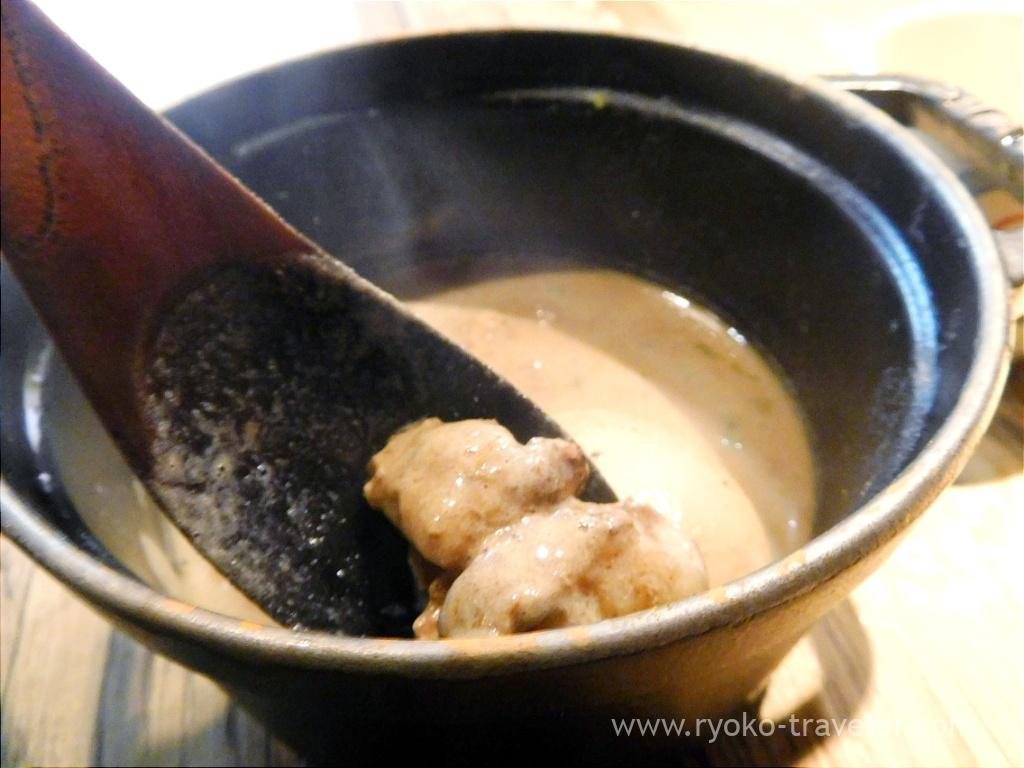 It became my best tsukemen ! I'll visit there next time, too.
About

Name Wajo Ryomen Sugari (和醸良麺すがり)
Open Lunch, Dinner
Reservation Unavailable
Credit card Unavailable
URL Website

Google Map