I tried the cafe named Vault Coffee in Akihabara that I had wanted to go for a long time. But Akihabara is unfamiliar to me because I'm not interested in electrical appliances and nerd culture at all.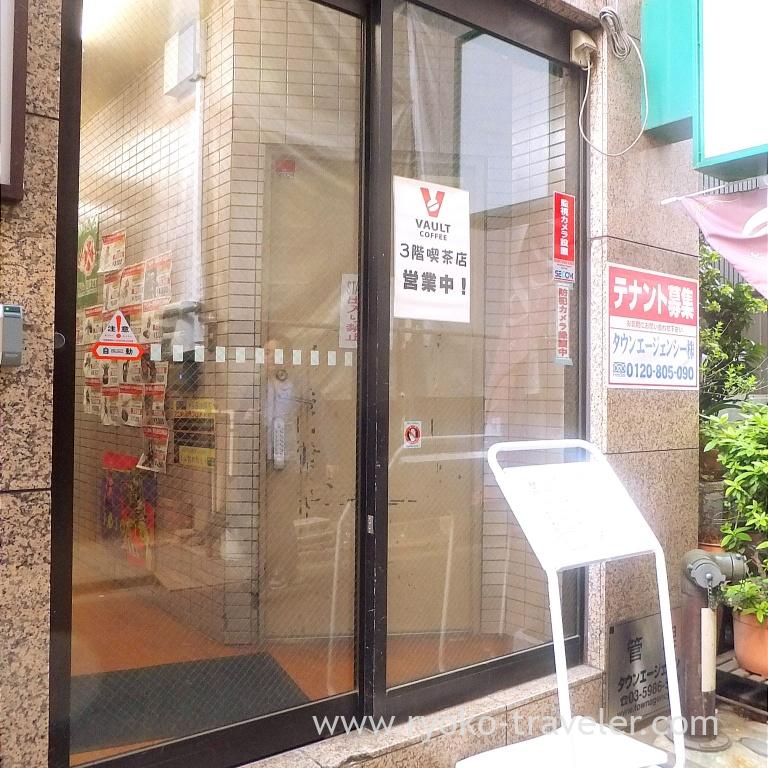 Vault Coffee is on the 3rd floor of this small building. Only this signboard tell you that there's cafe in the building.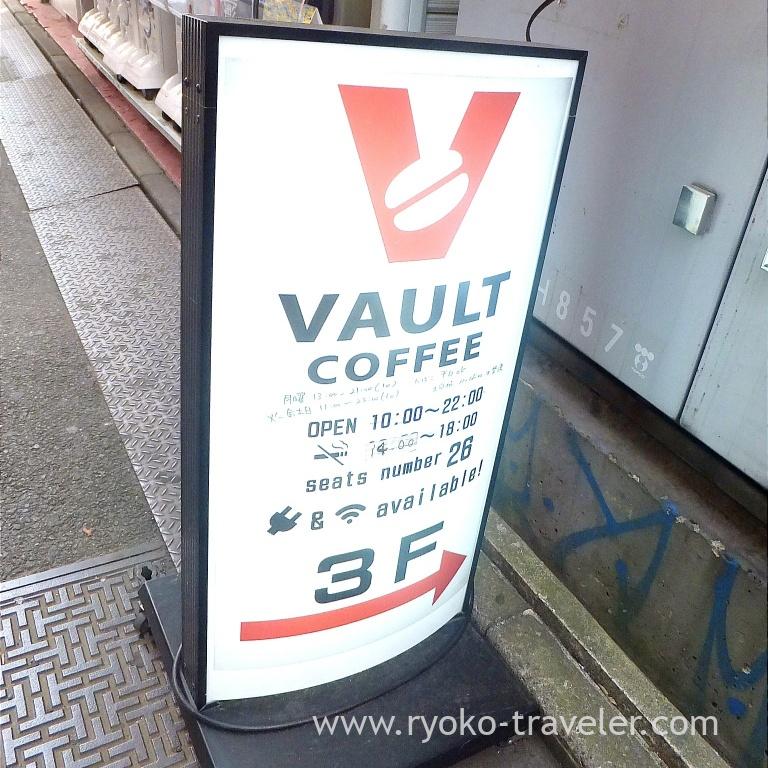 Though the signboard says "Vault coffee", it never seems that there's a cafe.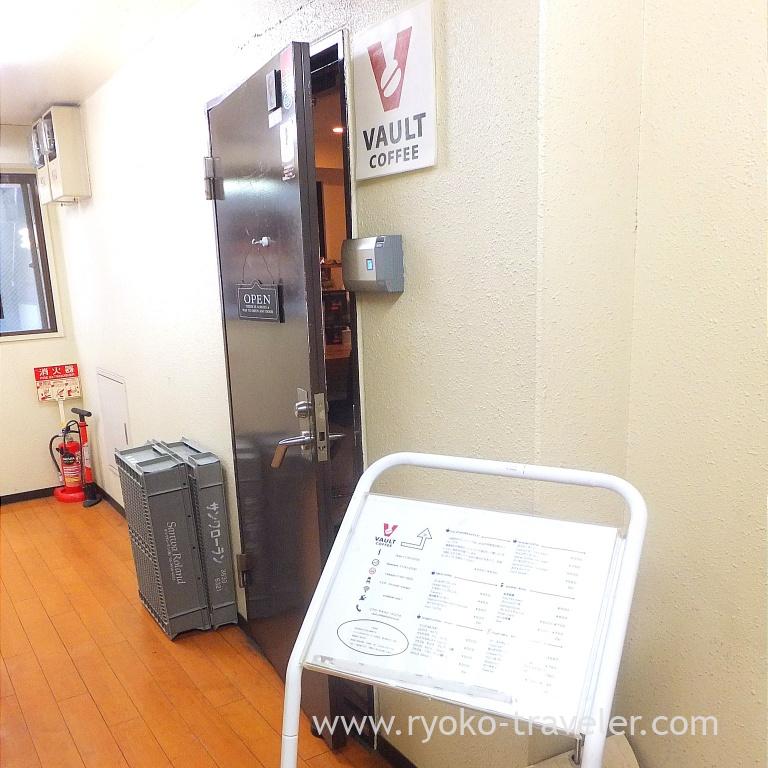 But once you open the door, such a cozy cafe welcome you. There're counter seats close to the door and two tables are at the back of the cafe. You can use Wifi and AC power outlet by free of charge. Well, it's in the building that have nerd shops, but it's ordinary cafe :p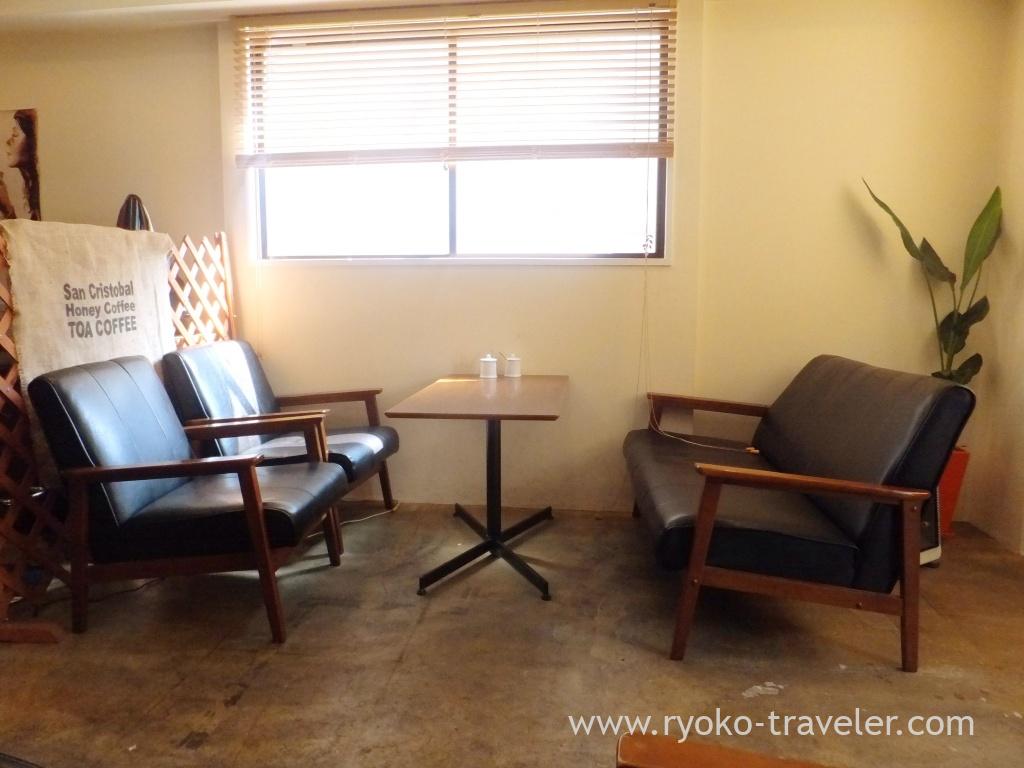 It takes longer time to our coffee served because they brew coffee so carefully. But it's tasty. There're so many species of coffee beans on the menus. My coffee was Vault Original Blend (450 yen,small bites included)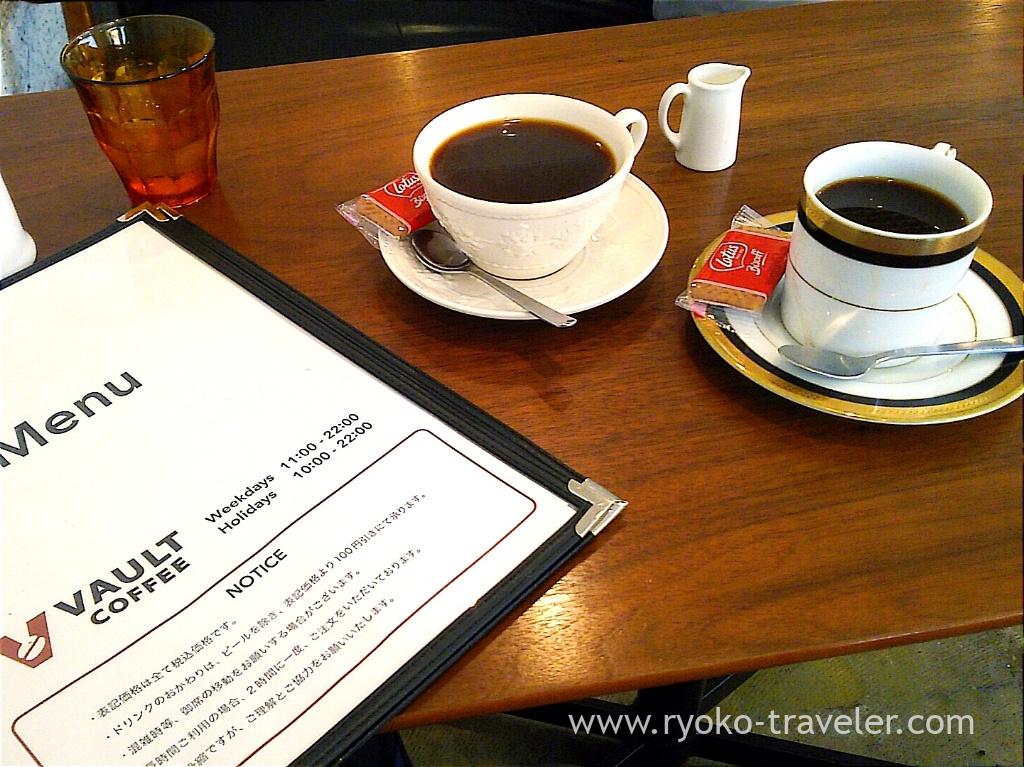 They are open until late night and have light meals like sandwiches. So, you can use this shop at any time. There're many delicious curry shops. So, it's good to have break after lunch and dinner.
About

Name Vault Coffee
Open Day through night
Reservation Unavailable
Credit card Unavailable
URL Facebook

Google Map