Horse mackerel is my most favorite fish and I won't get tired of eating it no matter how much I eat. I ate it today at Uoshiki (魚四季) in Tsukiji Market. Uoshiki is located on the 1st floor of Kosei-Kaikan building inside Tsukiji Market. It is away from Yonehana and Sushidai and very close to Kachidoki gate .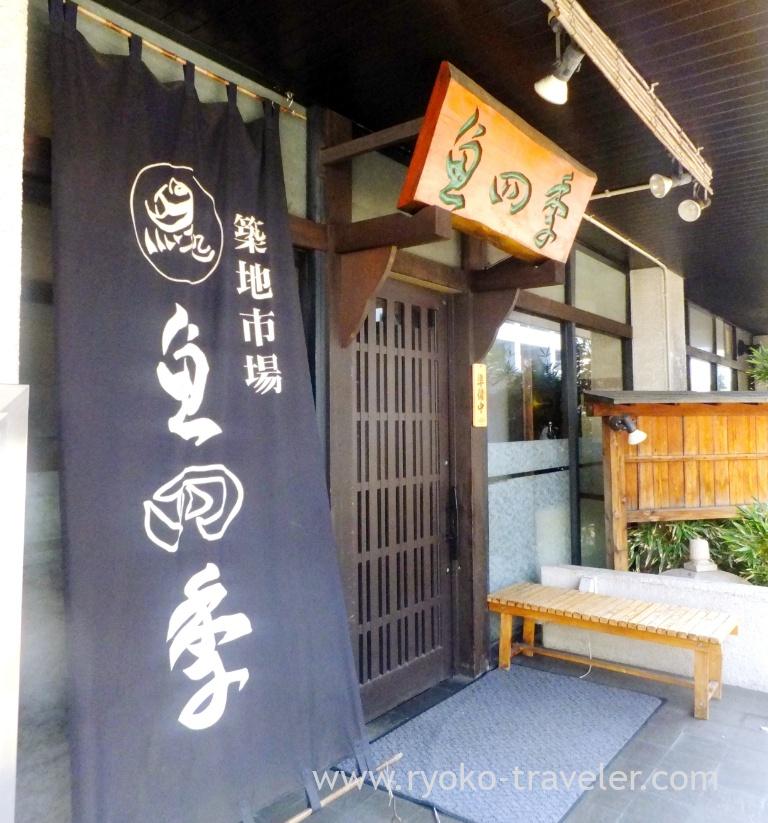 Though it is close to Kachidoki bridge and I can go there about 13 minutes walk, I hadn't been to the restaurant. I should have been to there earlier.
I had a hard work, so I wanted to eat tuna sashimi set (near 2000 yen) that is the most expensive set at lunchtime. But I saw the word "Horse mackerel" on the menu 🙂 I changed my mind easily. It's my delight.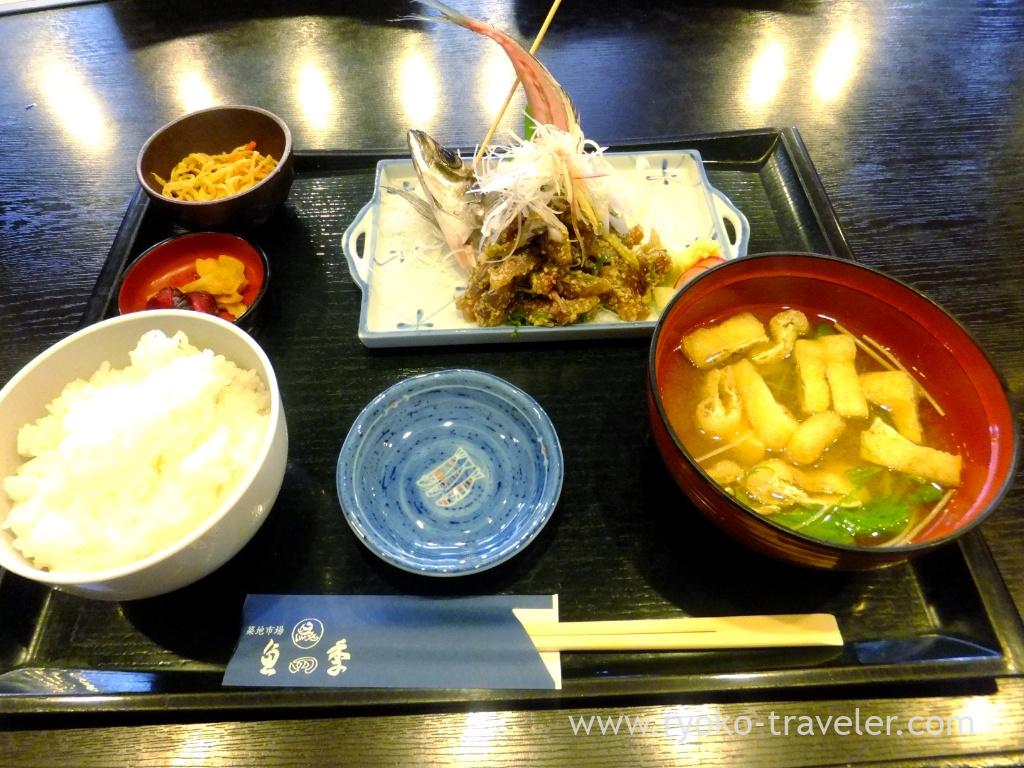 Though it was lunch set, the sashimi had the head and tail !!! Gorgeous !!!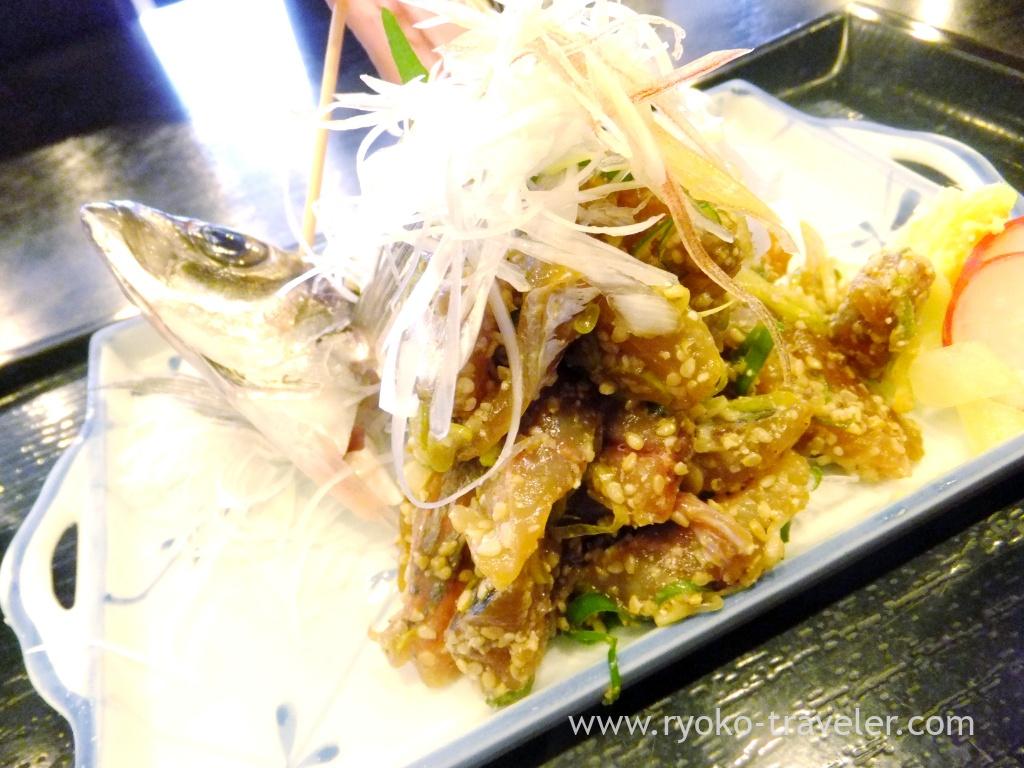 The horse mackerel's meat was mixed with plenty of sesami, ginger and green onions. And lots of potherbs on it. It was really tasty. Well, I should have been to there earlier !
Miso soup.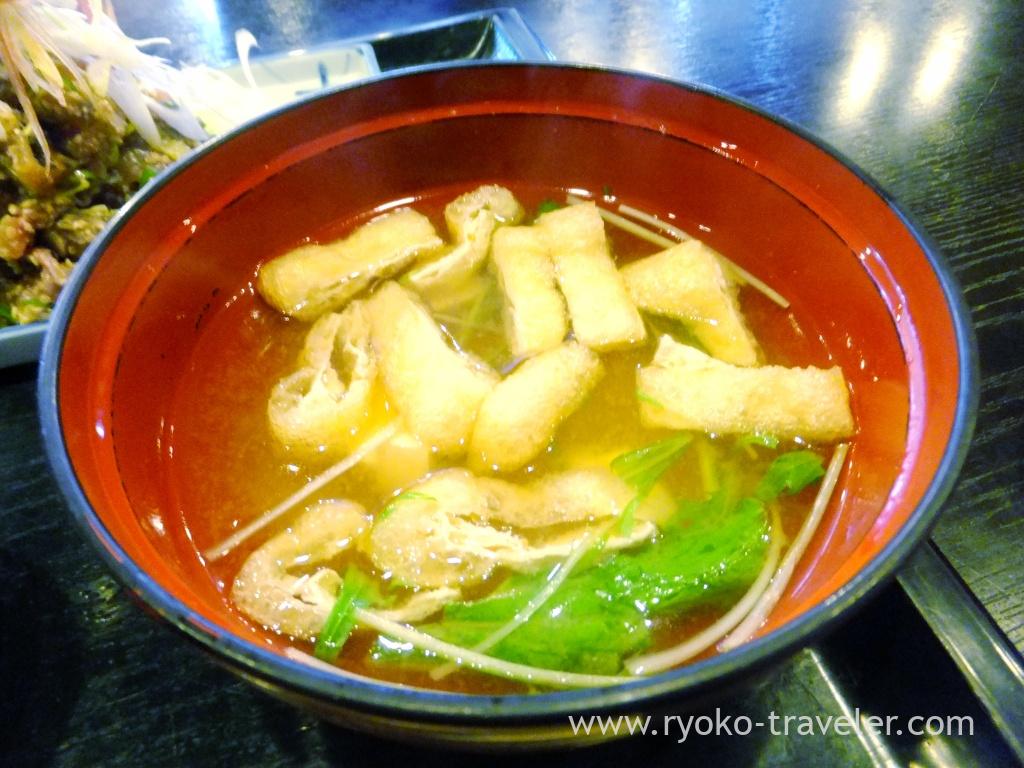 Another eateries inside Tsukiji Market are rather small, but Uoshiki is larger and you'll feel comfortable if you go to there with many people 🙂
About

Name Uoshiki (魚四季)
Open Breakfast, Lunch, Dinner
Reservation Available for dinner time only
Credit card Unknown

Google Map