I went to Tsukiji by first train to eat at "Sushidai". But to my great disappointed, Tsukiji Market was closed! Tsukiji Market is always closed on Wednesday. I forgot!
On Wednesdays, many restaurants in Tsukiji Outer Market close. I walked along Monzeki Street and entered Uogashi Kanno (うおがし かんの). I ordered seafood bowl.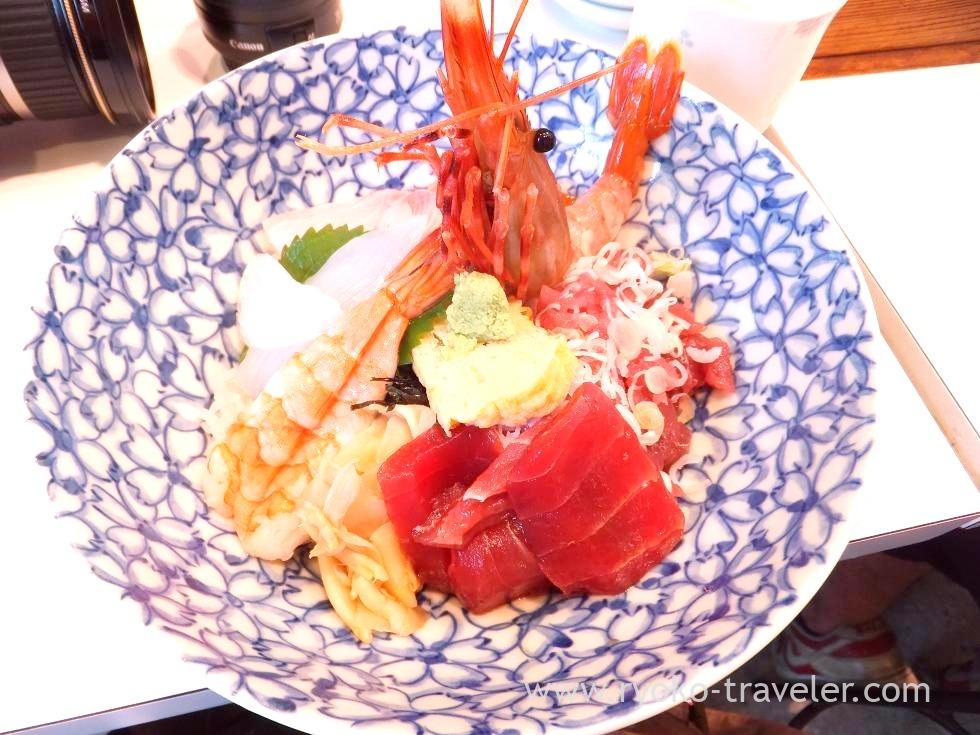 Basically, those seafood was not bad. But not too good. Cuttlefish and botan shrimp was good. Lean meat of tuna was so-so. Scraped meats were wishy-washy. It cost 2000 yen. Umm. I think Wednesdays is not good to visit Tsukiji all the same.
About

Name Uogashi Kanno (うおがし かんの)
Open Morning through daytime
Reservation Unavailable
Credit card Unavailable
URL Instagram

Google Map