The second day's morning of my trip to Takamatsu, I had breakfast at Udon Ippuku (うどん一福) in Hashioka. Hashioka station is small and cute.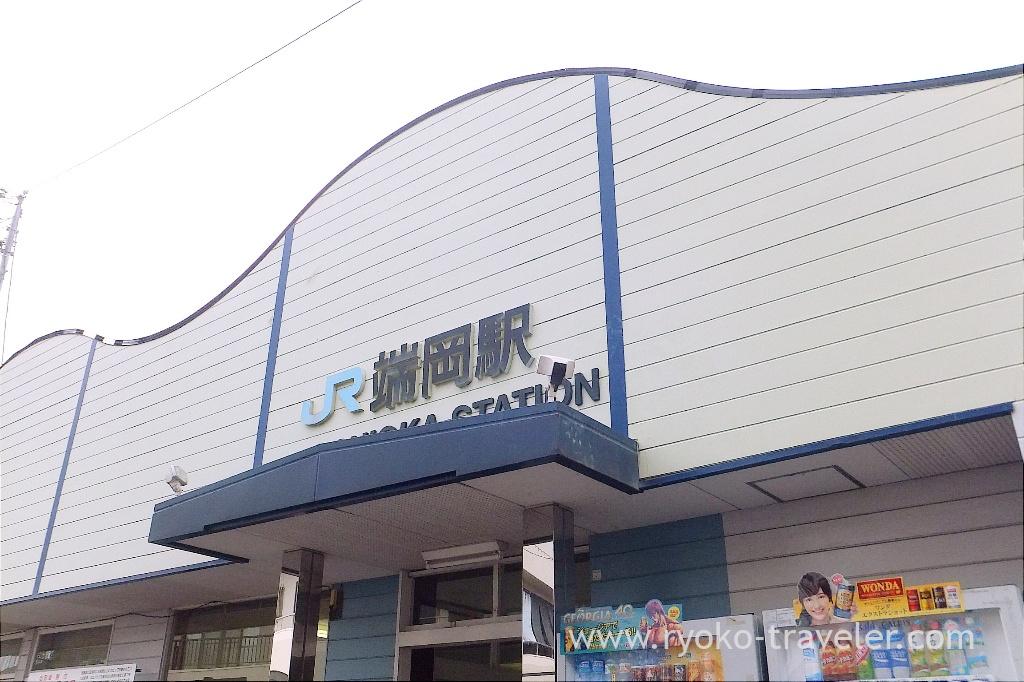 It takes about 10 minutes walk from the station. The signboard is outstanding.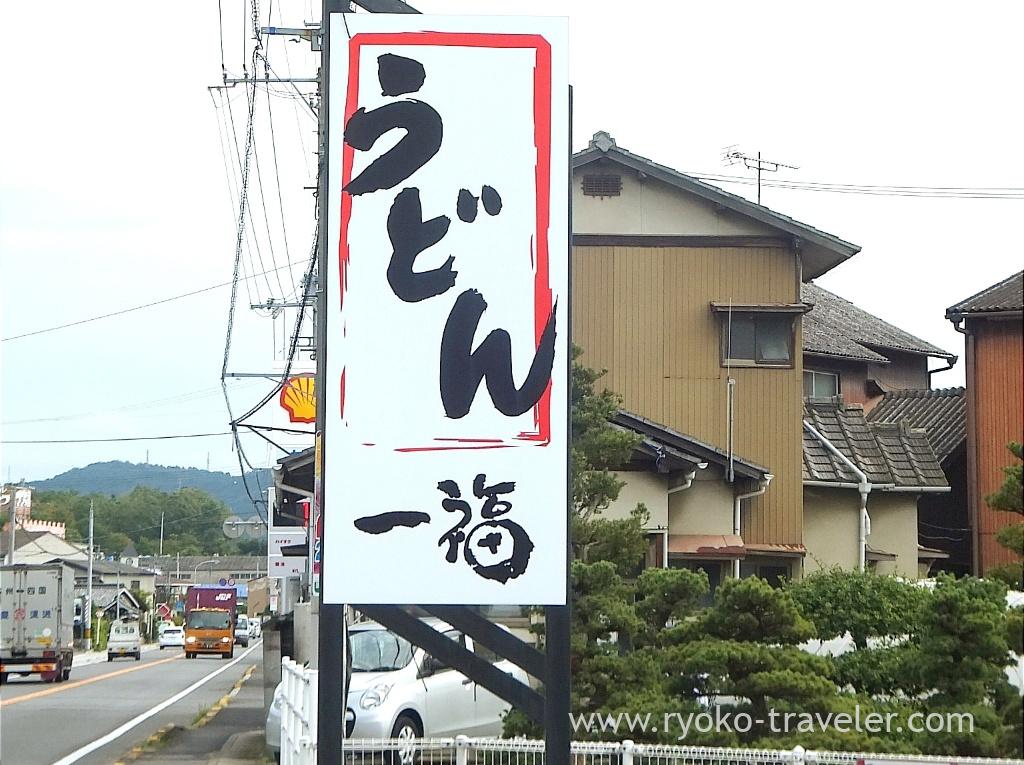 We ate at Ippuku's branch in Kanda of Tokyo in this August. And we wanted to try their head shop, too. (But now they are nothing concerned)
Because it was after three-day weekend, or it was too early in the morning, there weren't many people in the shop.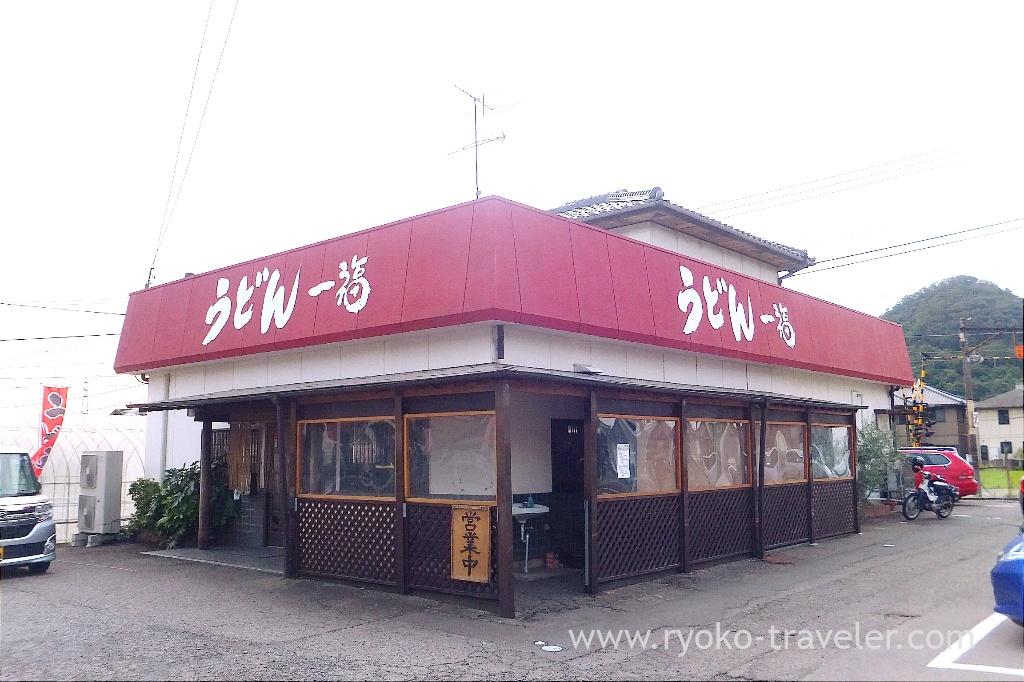 Still half of the seats were occupied.
At first, oden section welcomed us. I know Kanda branch don't cook oden except in Winter, but the head shop already prepared it. I wanted eat some oden, but we scheduled to go some udon shops that day ! I had to refrain from eating too much in the morning.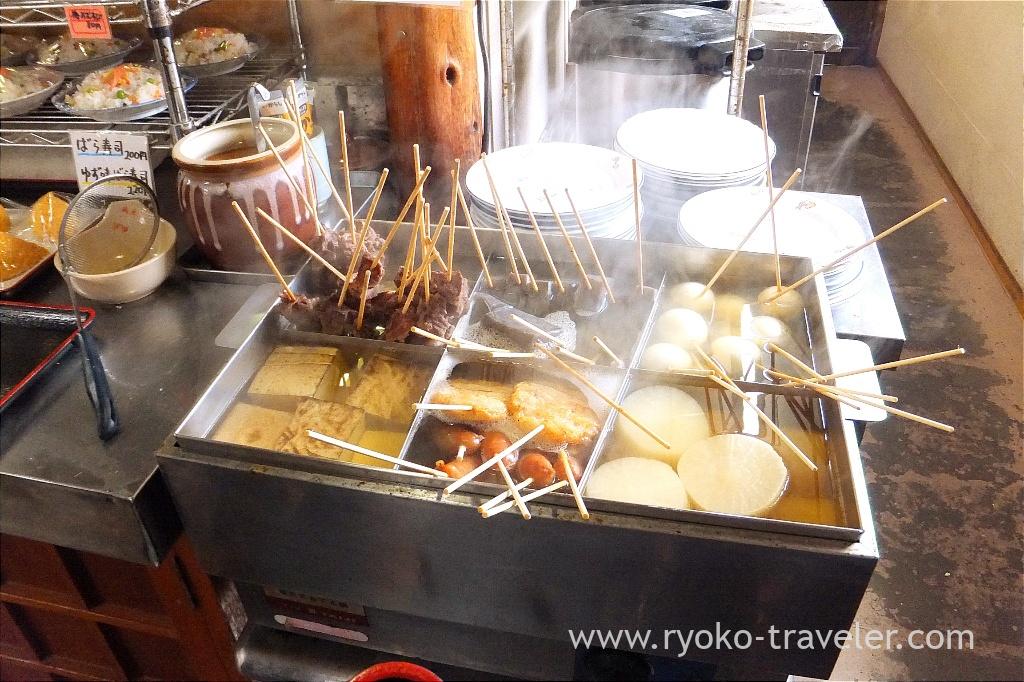 And tempura and onigiri section…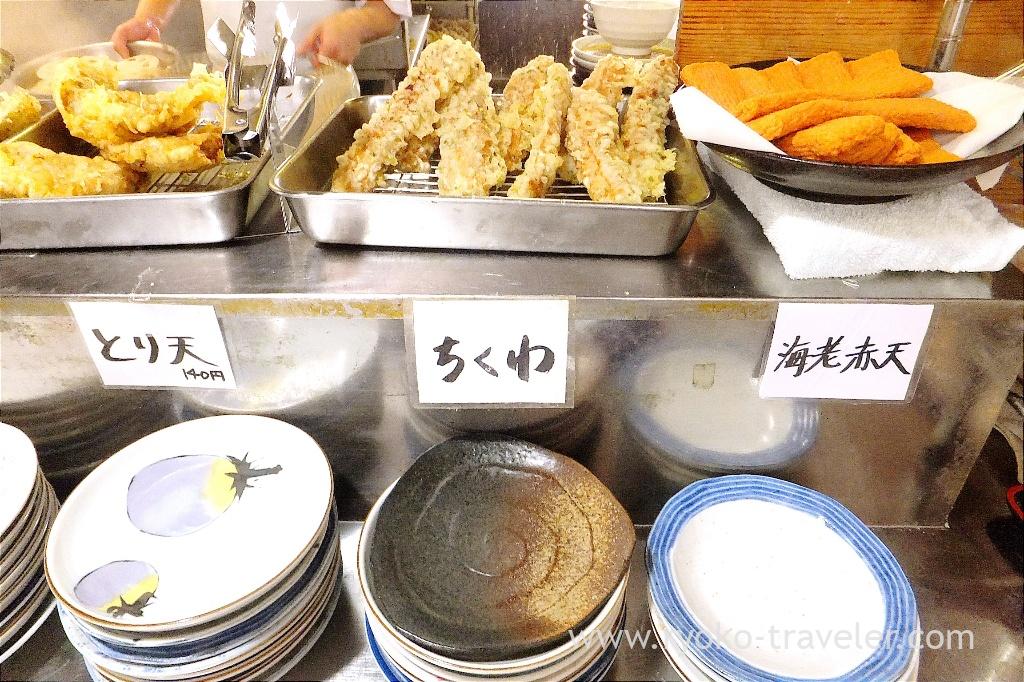 And then the chef took our order for udon. They served our udon so quickly and we paid the total fee of our foods on our tray. There are section for seasonings and toppings is prepared. I put green onions, ginger and sudachi from there.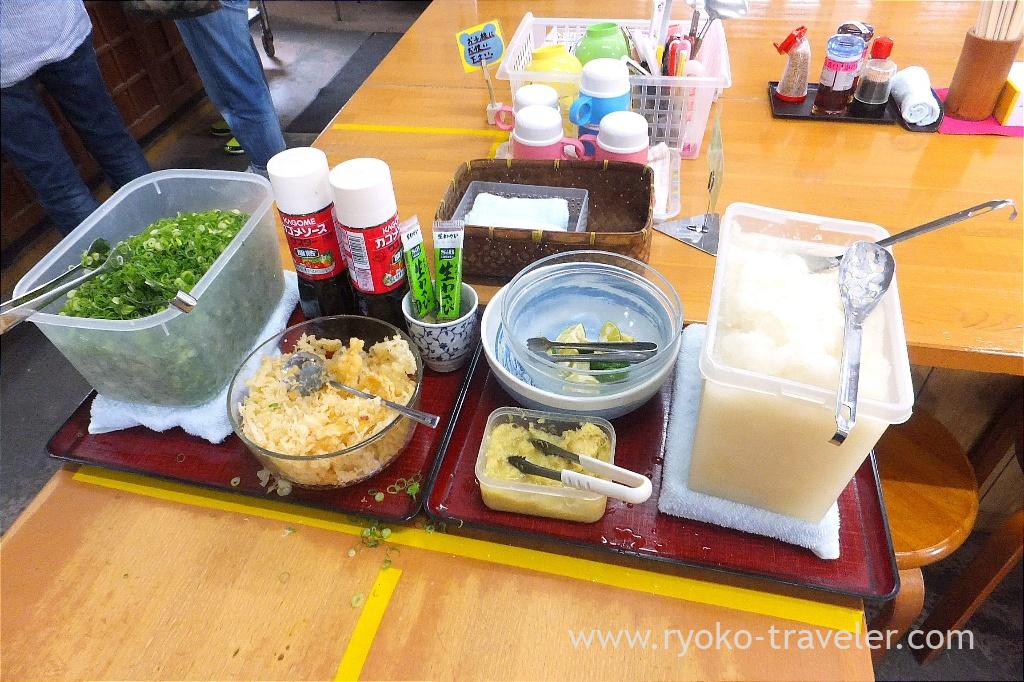 After that, we were seated. This is my breakfast.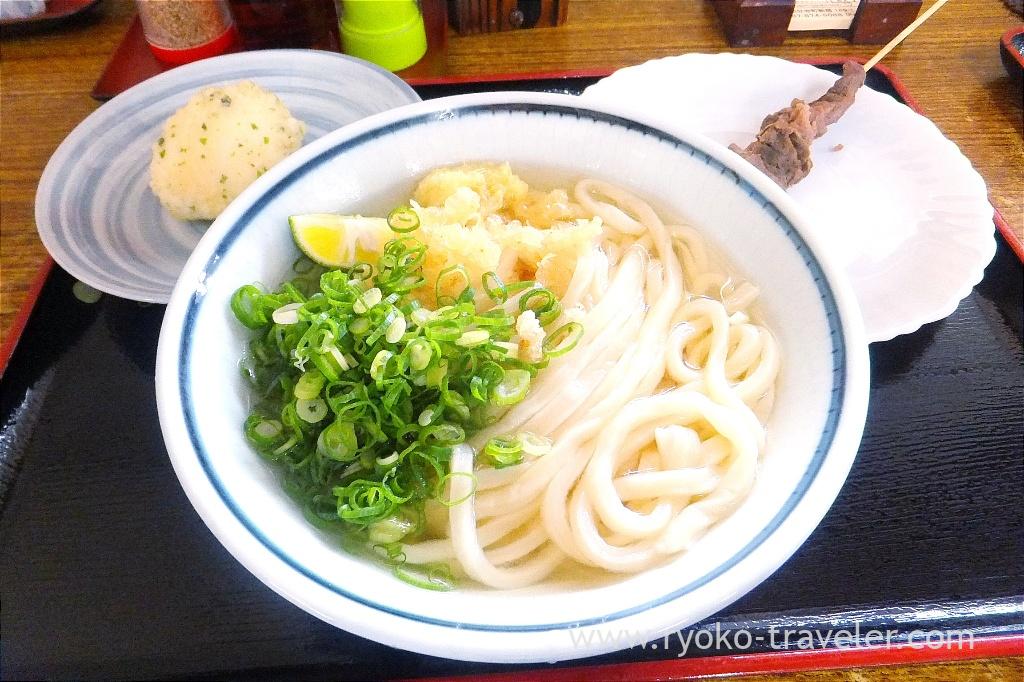 Hiyakake is the most simple udon and I want to eat it anywhere I visit for the first time. So, I ordered it this time, too. This udon had springy texture and it went down smoothly. I want to eat this udon every day. But I have to move to Takamatsu for that :p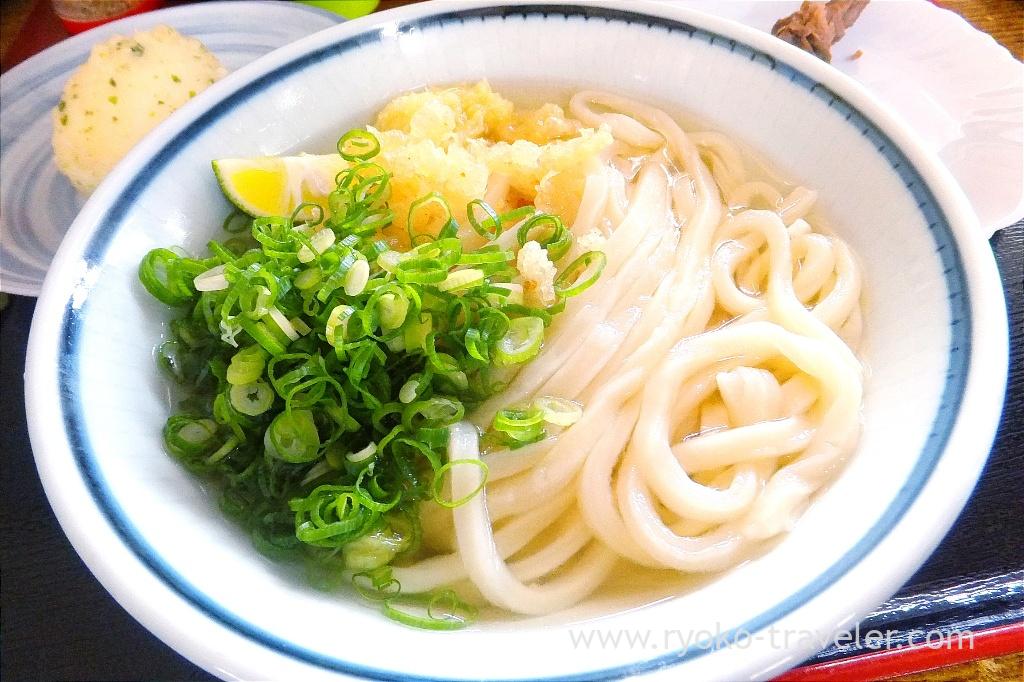 And there's no choice but take egg tempura. Egg tempura is my delight. Its yolk was half-cooked.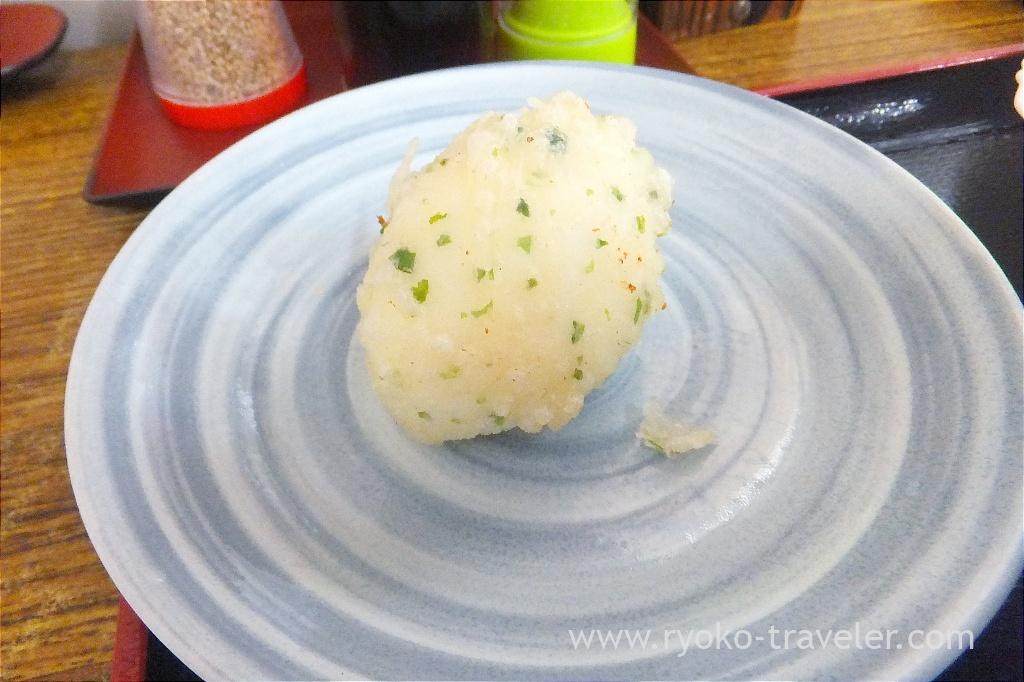 Oden. Beef tendon.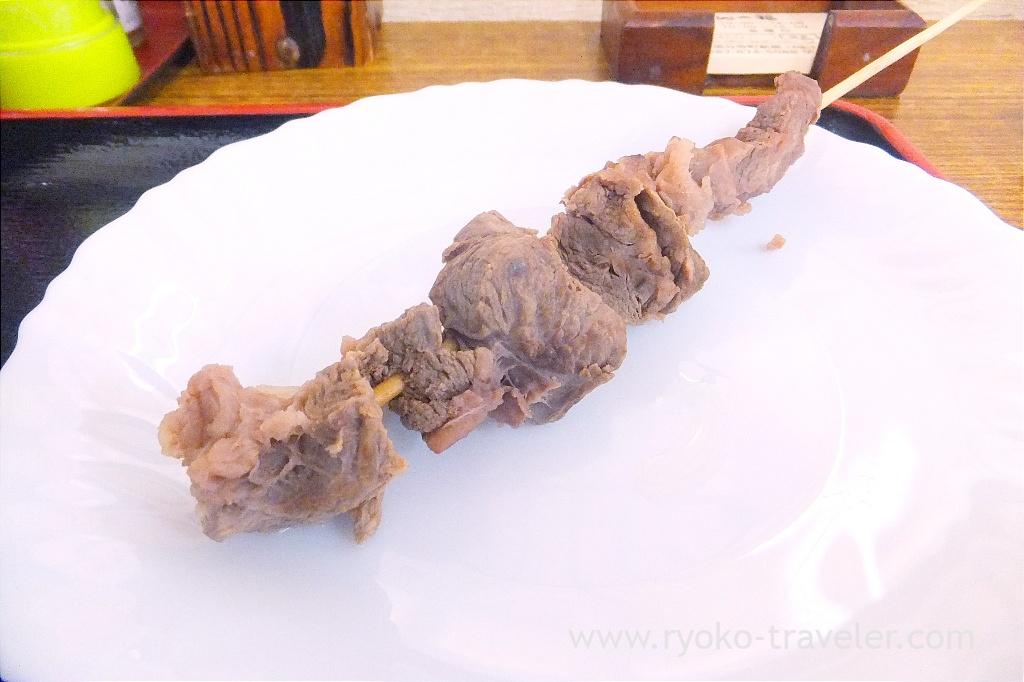 My friend's cold bukkake. Ah, he put tenkasu on it !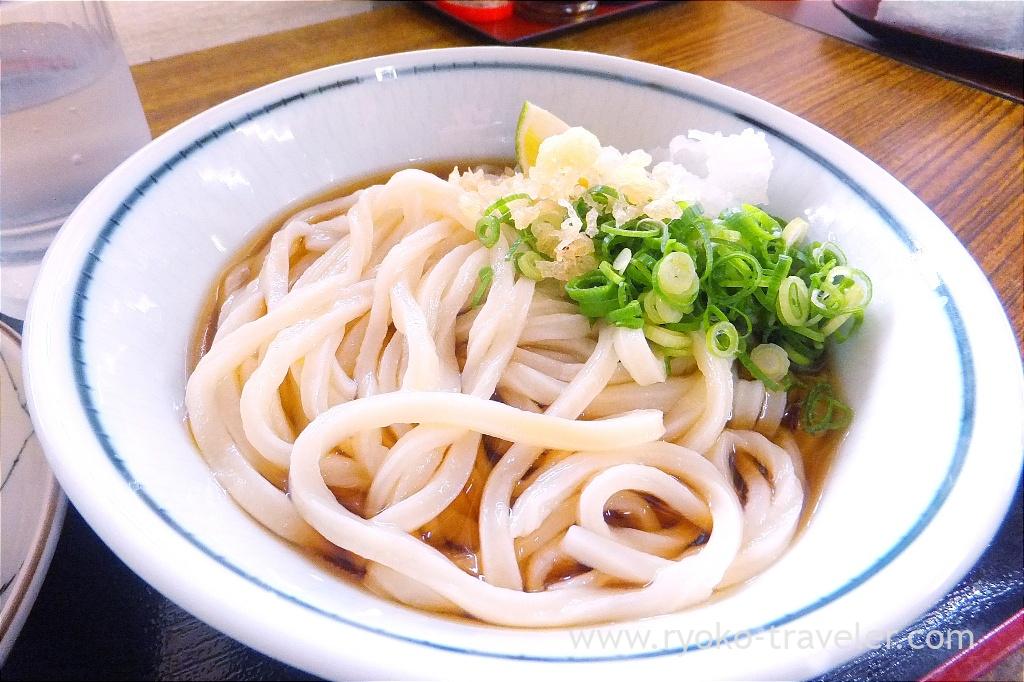 and kintoki beans tempura (金時豆天, 110 yen) and chicken tempura (金時豆天, 140 yen).
The head shop's udon was quite another from Kanda branch's. Truthfully speaking, I couldn't be satisfied with the udon that Kanda branch served, compared with the head shop. I wish I could eat this high quality of udon at Kanda branch ! Of course, Kanda branch is just starting out. I'm counting on them !
About

Name Udon Ippuku (うどん一福)
Open Lunch
Reservation Unavailable
Credit card Unavailable
URL Instagram, Website

Google Map