Tsukiji Market is already closed. But you remember ? Tsukiji Outer Market is still alive.
I recommend you visit there if you want to eat fresh seafood. Better than Toyosu Market.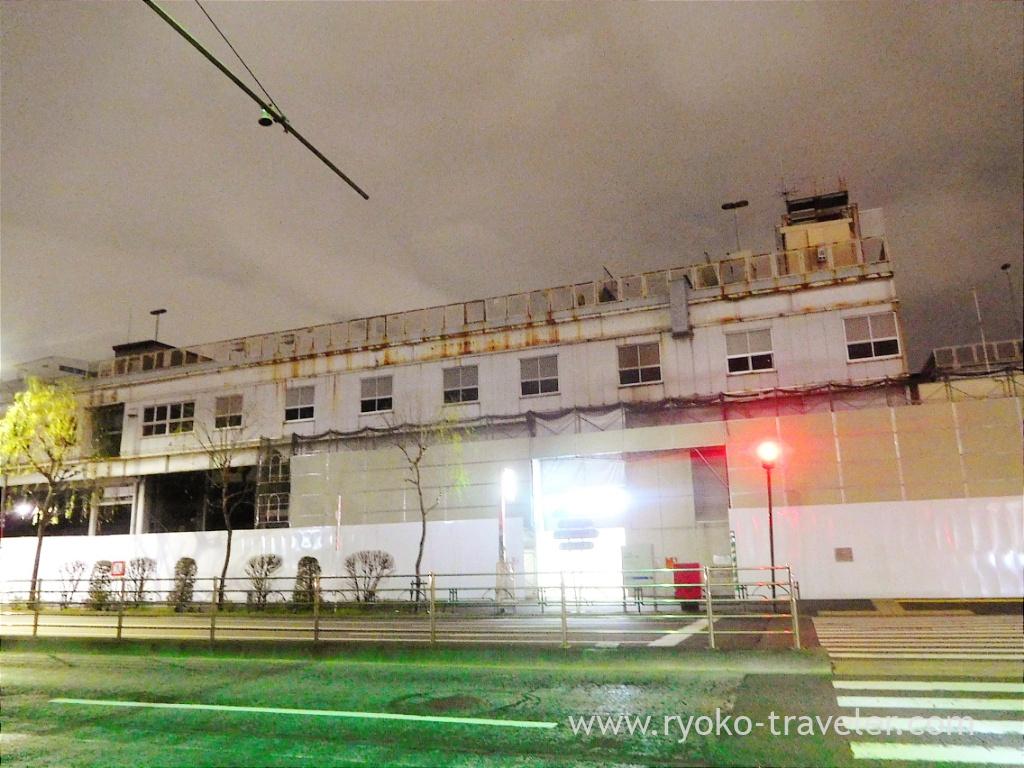 At first, I have to tell you. There's no locker in Tsukiji subway station (Hibiya line)
Because Tsukiji station is small, so there's no space to put lockers in.
Exit is in front of ticket gates.
There're only two places that have locker below.
*Tsukijishijo subway station (Oedo line)
*Tourist information "Plat Tsukiji"
Tsukijishijo subway station
At first there're lockers in front of the ticket gates (outside).
Those accept coins only. 15 Smalls (300 yen) and 3 larges (500 yen).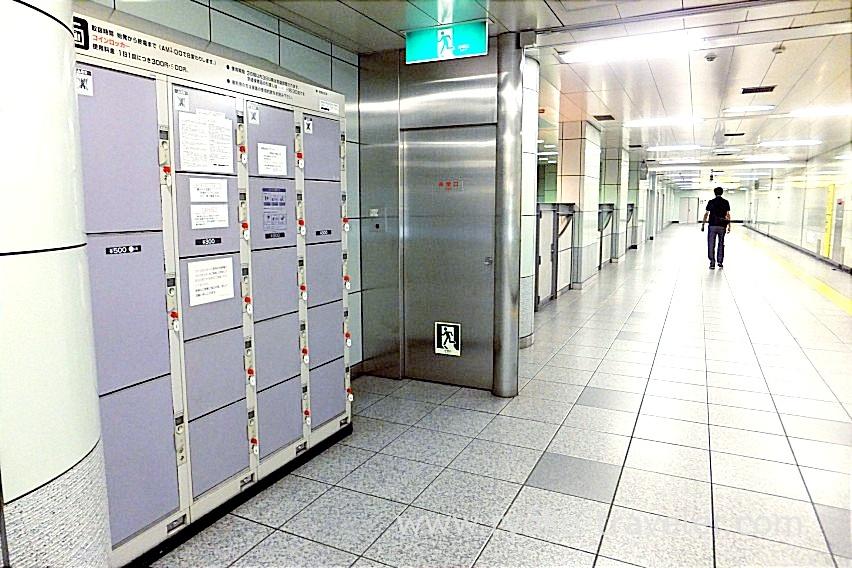 And there're lockers at the bottom of gate A1 for Tsukiji outer market, too.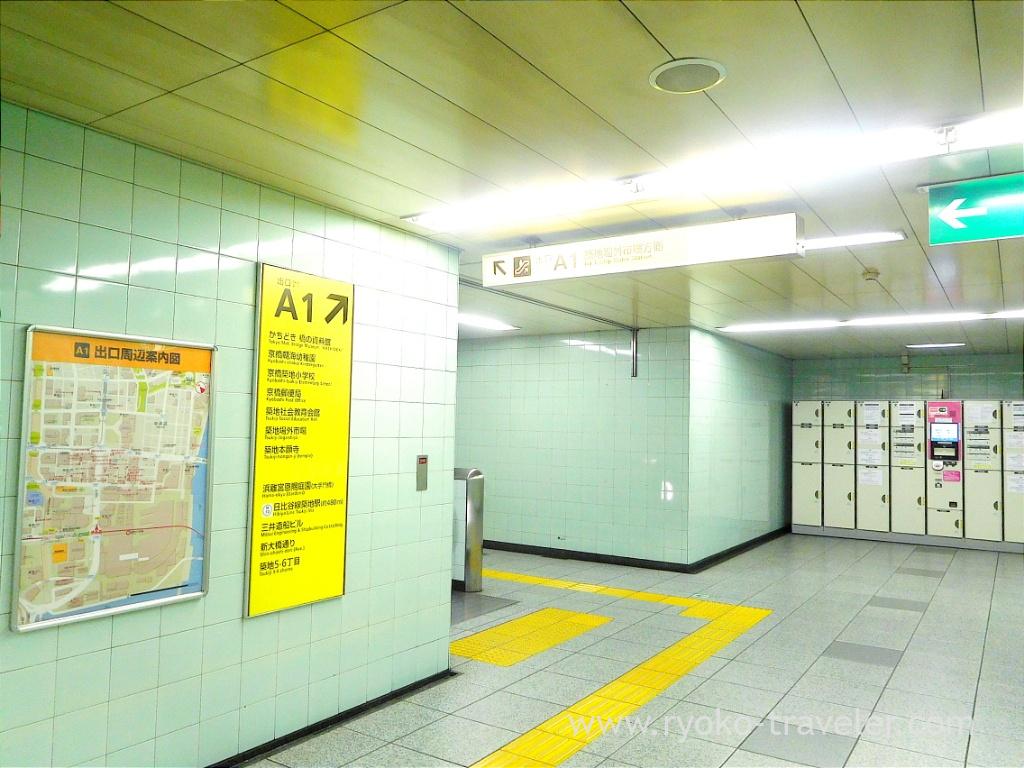 Those are newer than lockers in front of the ticket gates and those accept cards like SUICA and PASMO.
9 Smalls (300 yen), 8 Mediums (400 yen) and 8 Larges (500 yen).
Though there're more lockers than in front of the ticket gate, because of its location, many lockers are always occupied.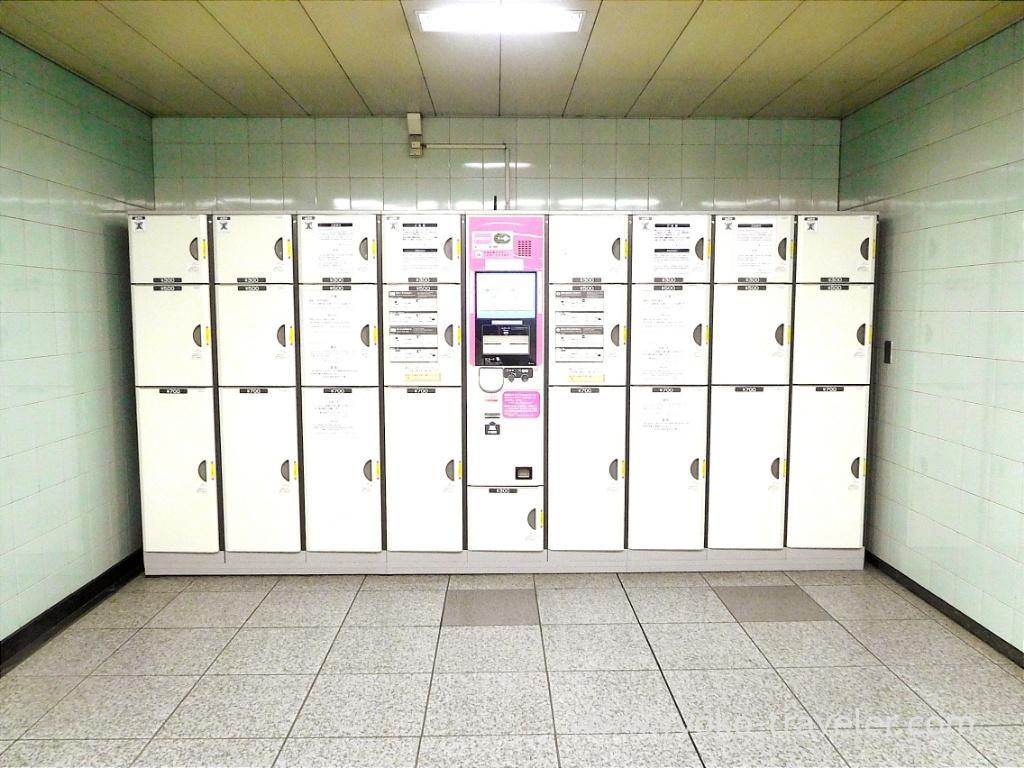 Tourist information "Plat Tsukiji"
"Plat Tsukiji" is tourist information along Namiyoke street.
It have lockers, too. There're many lockers. Large, medium and small.
As soon as you entered into this entrance, you can find many lockers.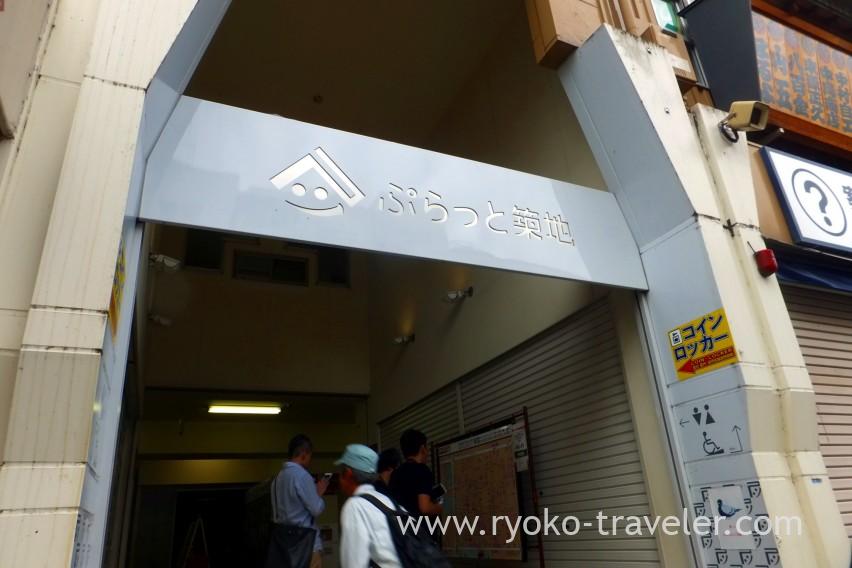 It is close to Exit A1 of tsukijishijo station.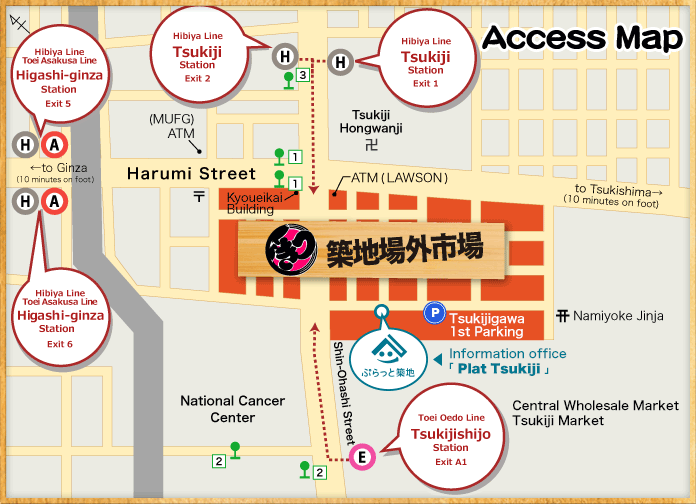 Though many large lockers in the station are occupied because there're not many large lockers there. But there're many large lockers in Plat Tsukiji, so, you might be able to find vacant large lockers.
There're always many vacant lockers. Maybe it is because many people don't know its existence. Those lockers are available from 5 a.m. to 4 p.m.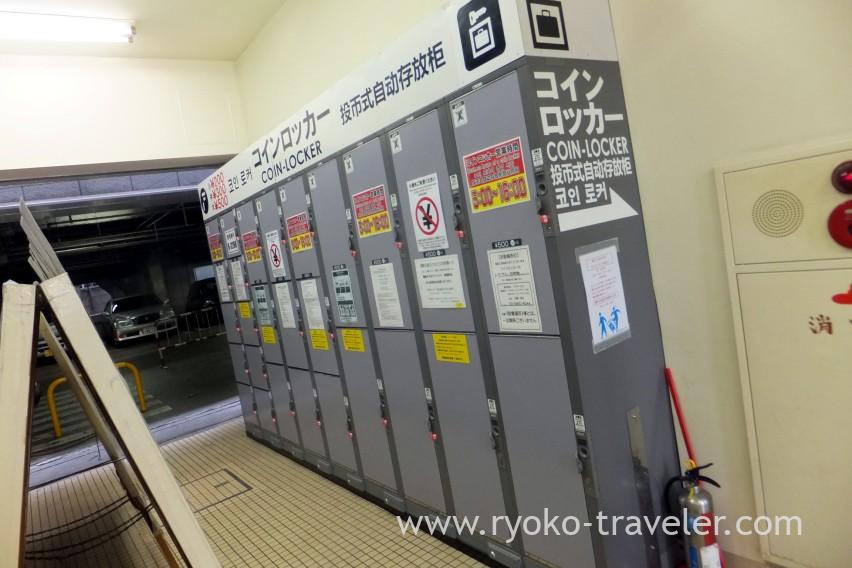 Best is you without heavy baggage
Shops in tsukiji outer market don't have enough space to put large baggage in. so, if you have to leave your baggage outside the door.
It's not secure even those baggage don't have valuables.
The best way to enjoy Tsukiji outer market is, of course, leaving your baggage in your hotel.
Most hotels keep your baggage before check-in and after check-out time.
And you can enjoy Tsukiji to the full without any uneasiness.