When I walked in front of Tsukiji Hantei (築地 はん亭) in Tsukiji. They were about to be open at lunchtime. Though I had an idea about my lunch that day, I changed in mind and entered the restaurant. Hantei is one of the restaurant that I had wanted to have lunch for a long time 🙂 Hantei is kushiage specialty restaurant. You might imagine some Osaka-style kushiage restaurant like Kushikatsu Tanaka. But Hantei is not. We can have freshly cooked kushiage at the counter one by one. It's like fancy tempura restaurant.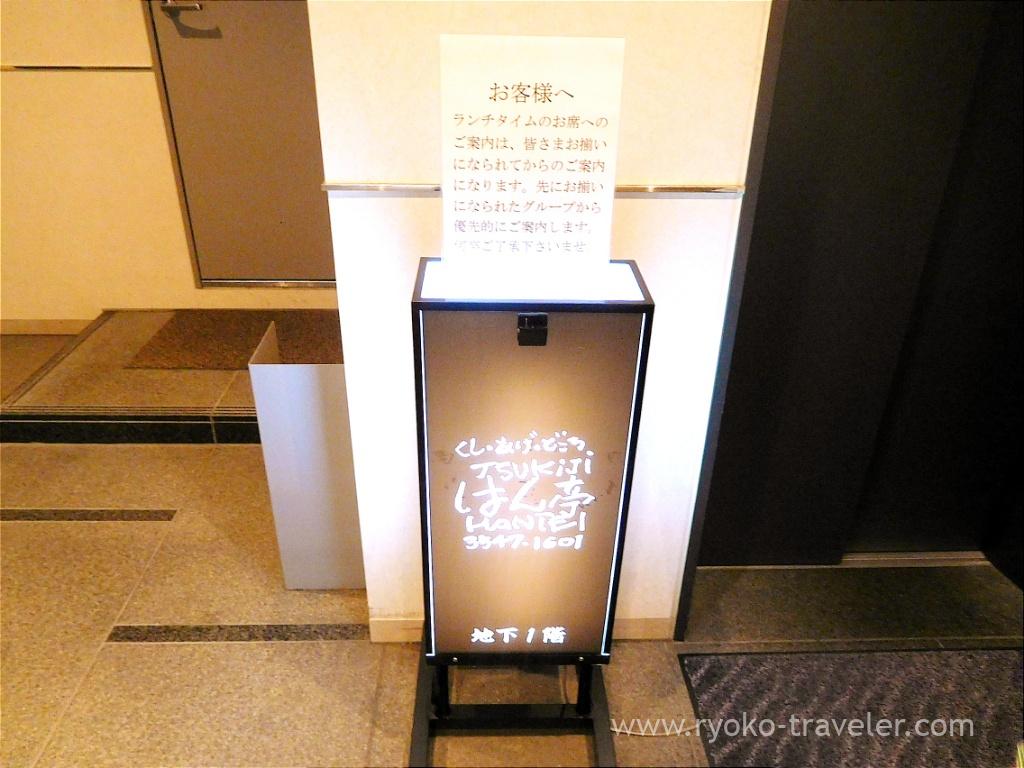 They are located on the B1F of the old building. There's an elevator. We can't use stairs.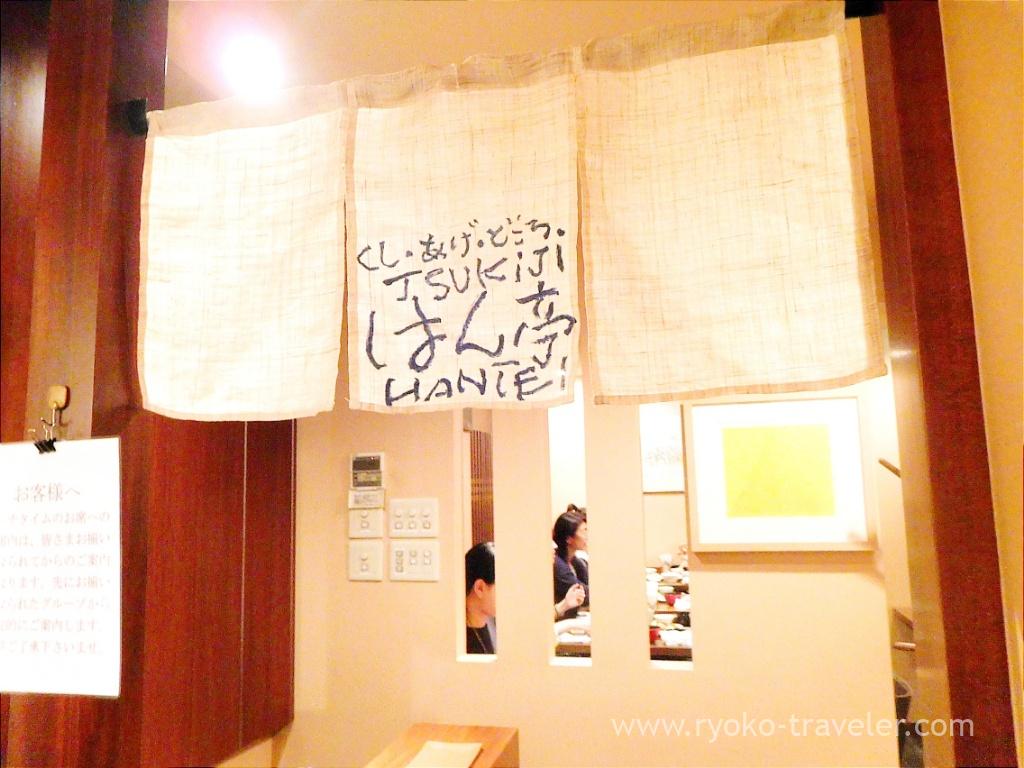 Though their dinner time is expensive. They keep to serve about 30 kushiage until you say 'Stop'. But at lunchtime, their lunch is valuable. They have only one lunch set. "Hantei's lunch" only. It have 7 kushiage, small dish, salad, rice and miso soup. It cost only 1000 yen. So, after we are seated, they start to prepare our meals without order.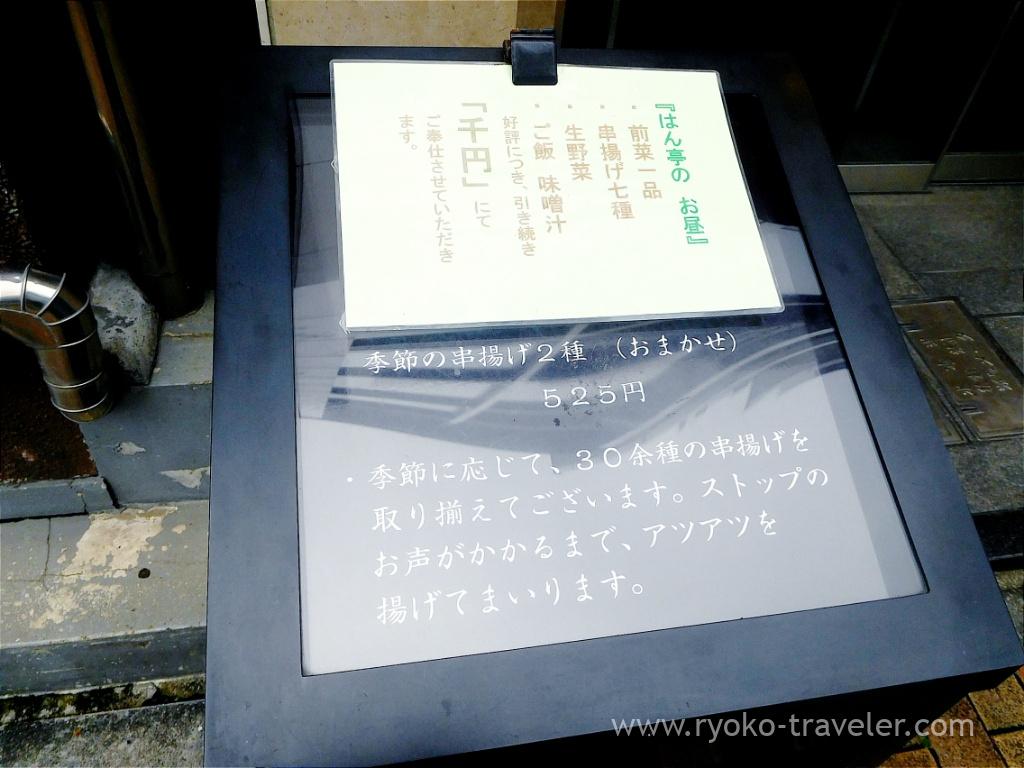 The ceiling is lower, and the lightening is dim. But because of that, they have calm atmosphere. There's a L-shaped table surrounding the kitchen. If you are seated the counter seat, the chef serve freshly cooked kushiage one by one. If you are seated another seats, staff serve kushiage on the dish by one or two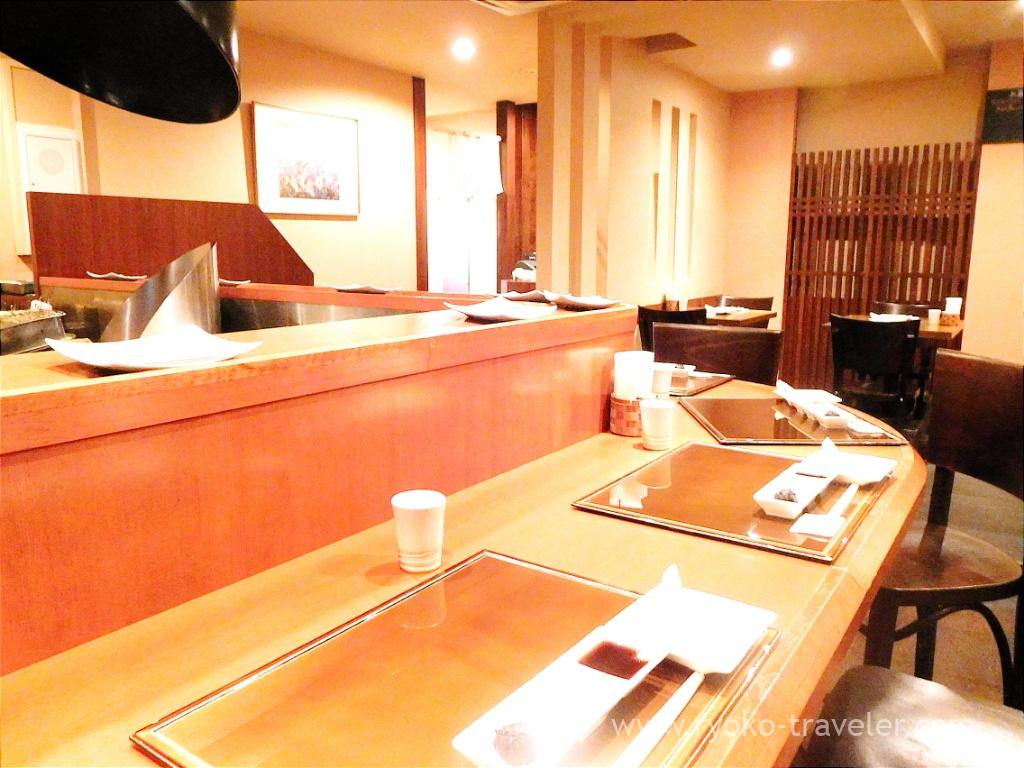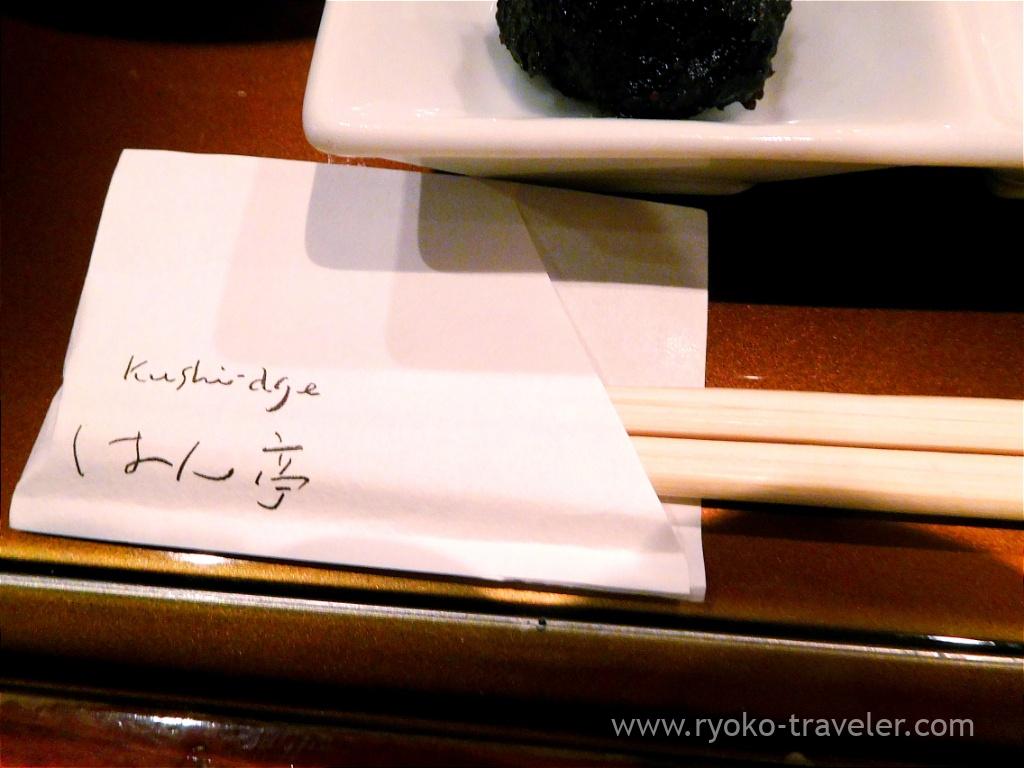 After I was seated, the staff served those foods except kushiage efficiently. Meat balls, salads, miso soup, rice and pickles. Right thing is the first kushiage.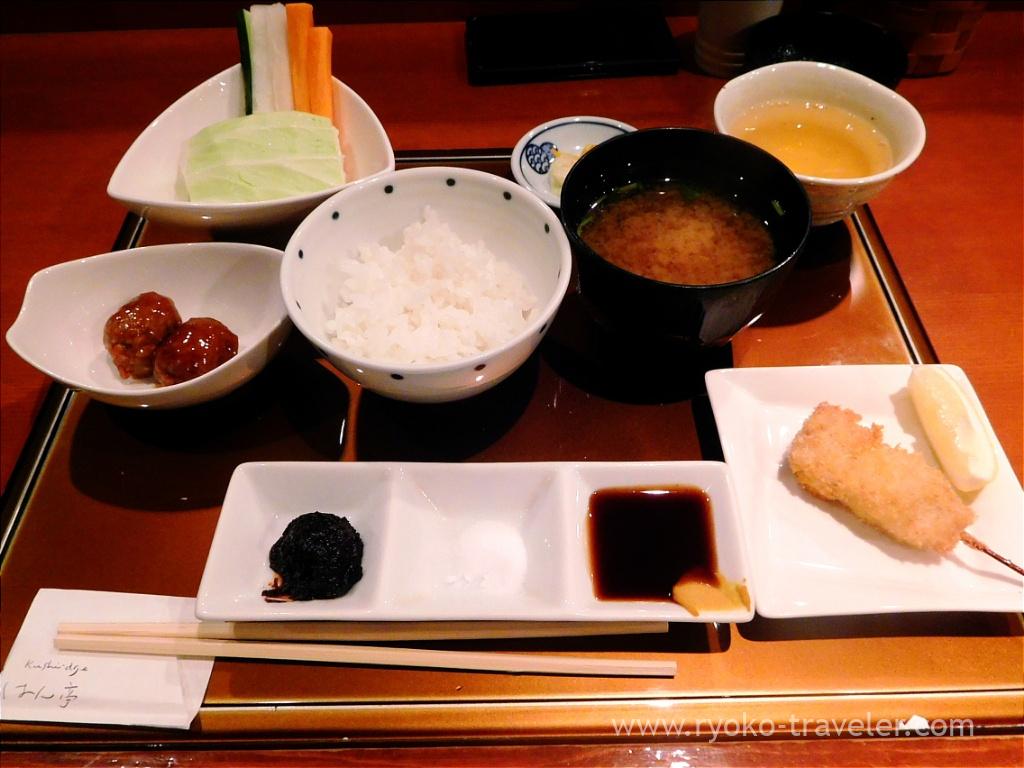 Left to right, miso, salt, sauce and mustard. Miso is for salads. Salt and Sauce is for kushiage.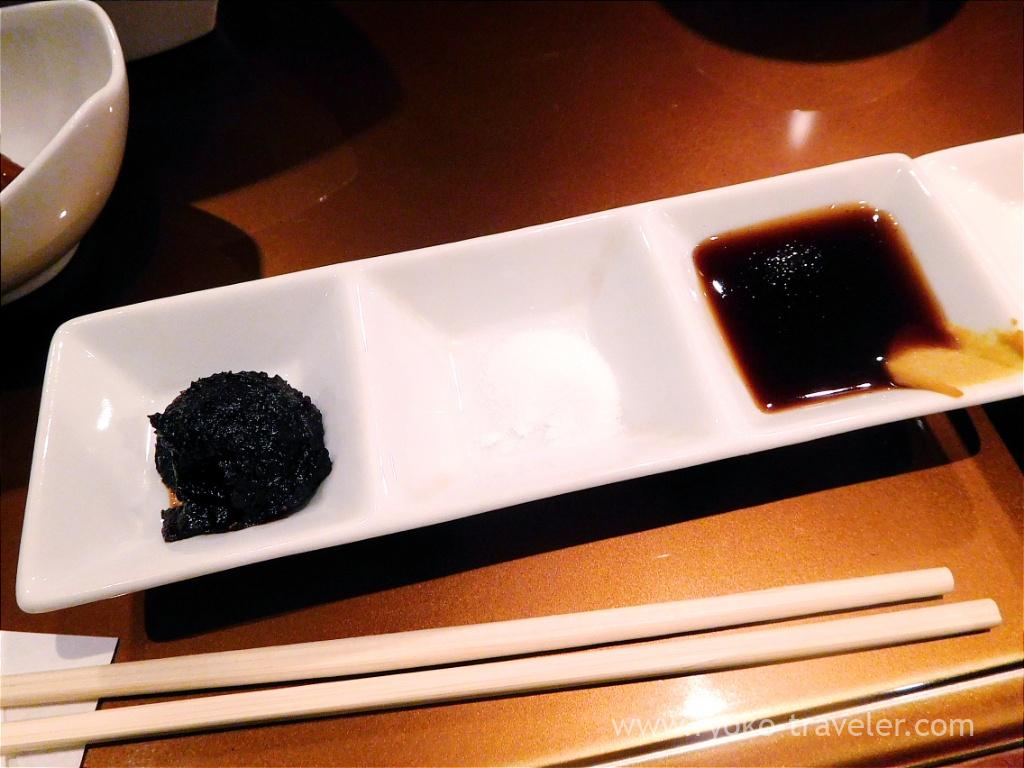 Salads. Cucumber, daikon radish, carrot, and cabbage.
At first, one and second kushiage was served. Shrimp roll with shiso, and kushikatsu. The chef remove excess oil, so it isn't oily at all.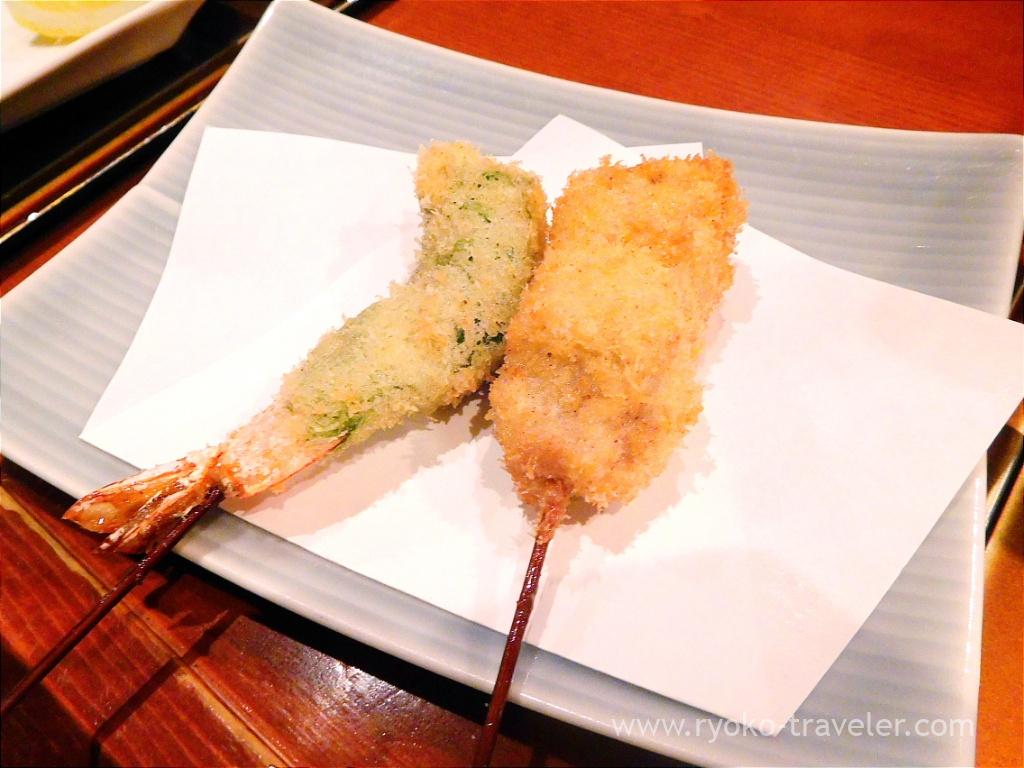 メMinced cutlet, dashimaki (tamagoyaki) and deep-fried stuffed lotus root.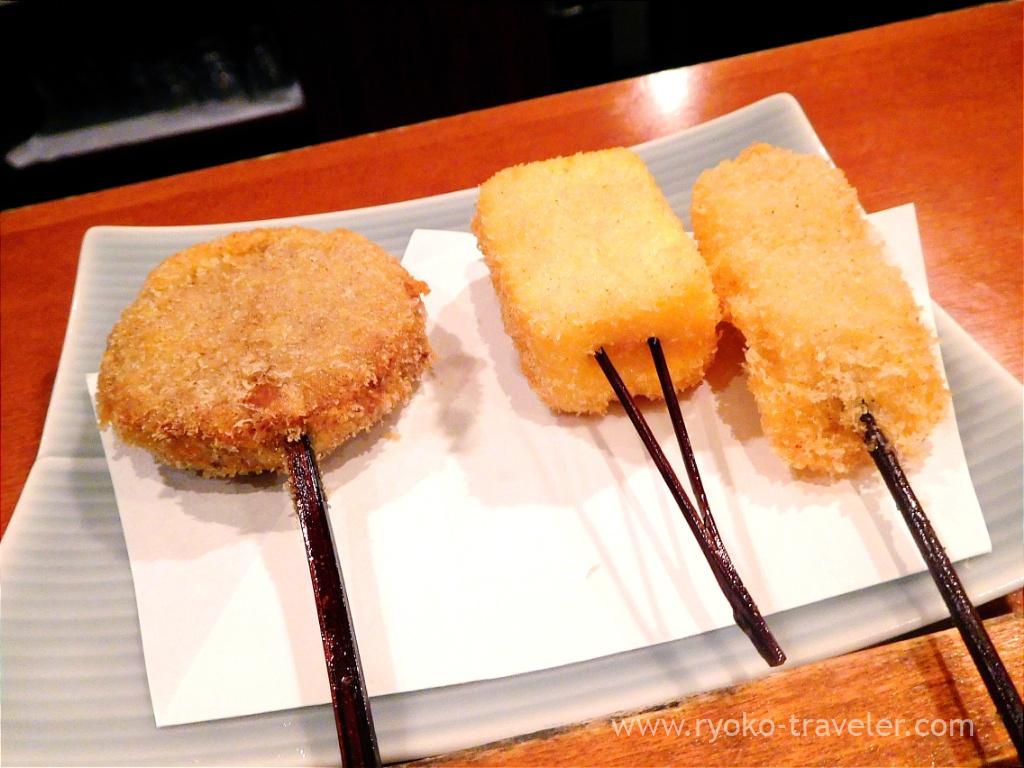 I was surprised at dashimaki. This was the first time to eat deep fried dashimaki. But it was good.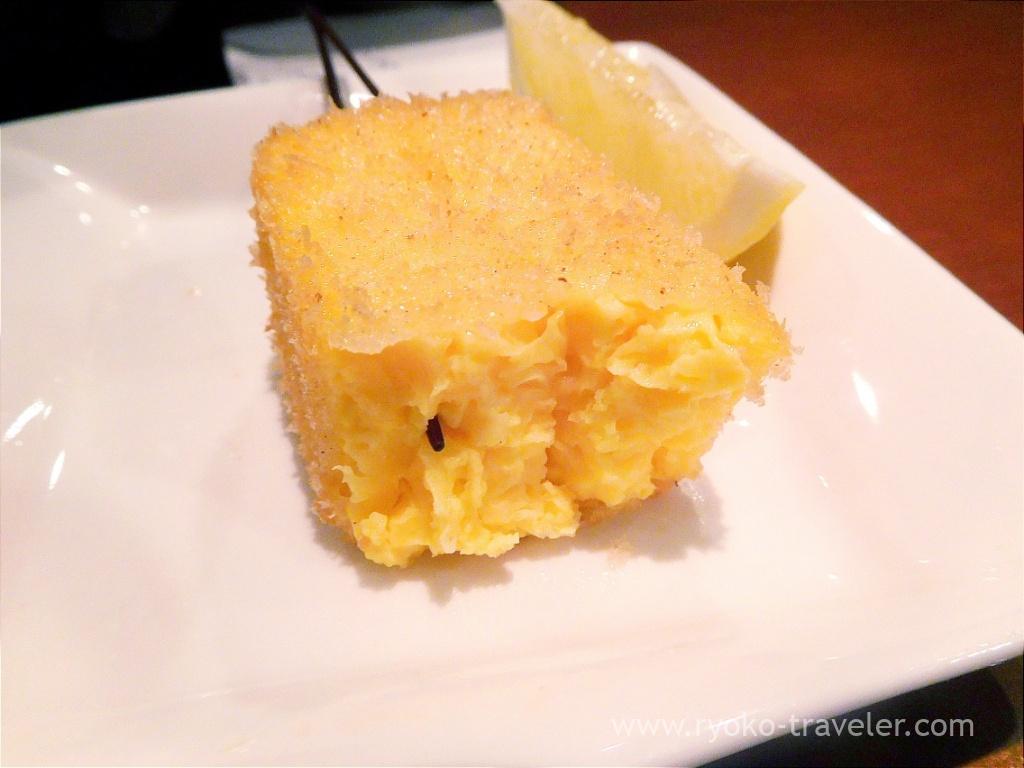 Zucchini and scallop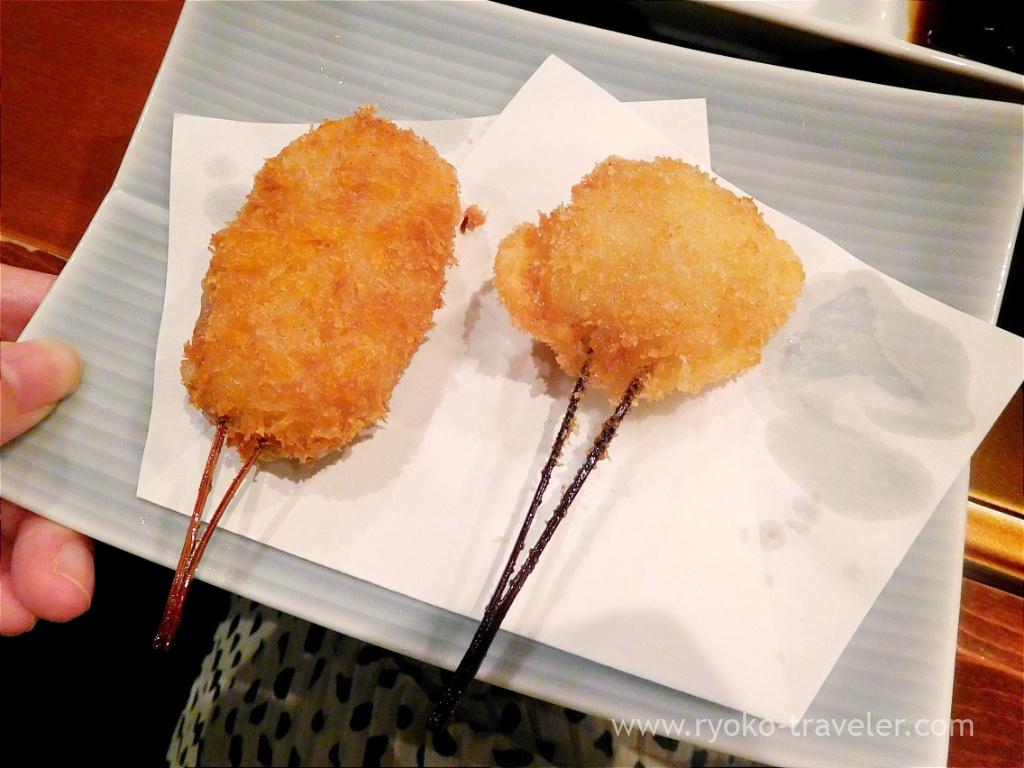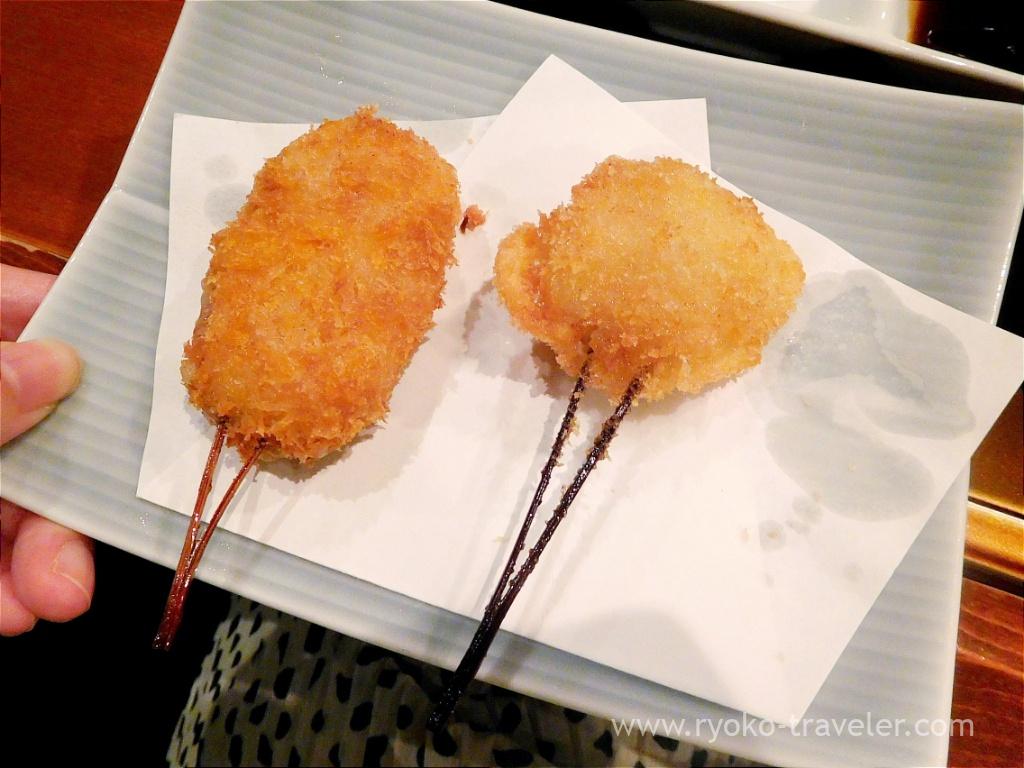 All kushiage was good. Those coating had crisp. But I thought those kushiage and rice is not good friends. Their kushiage go with alcoholic drinks. So, I want to try their dinner time 🙂 But their lunch time is precious opportunity to know their good kushiage.
About

Name Tsukiji Hantei (築地 はん亭)
Open Lunch, Dinner
Reservation Available for dinner time only
Credit card Available for dinner time only
URL Website

Google Map