Finally, a branch of Tsujita is open in Kachidoki area. Just in front of the exit of Kachidoki station ! Tsujita Kachidoki (めん徳二代目 つじ田). Black signboard is cool and outstanding. There's no need to explain. They are in front of Exit A2b of Kachidoki station.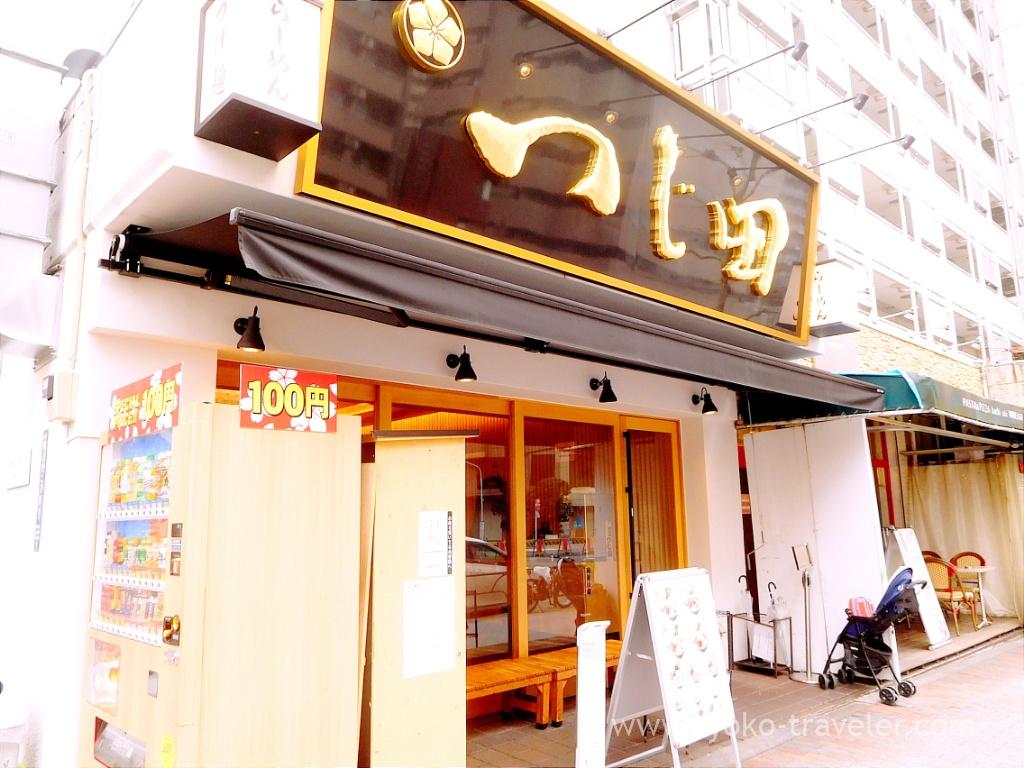 Recently a branch of Sharin was open close to Harumi Toriton, so, I thought the number of people who visit this shop might be decreasing, but they have much guests throughout their business hour even now. But if you visit there around 3 p.m., you don't have to wait.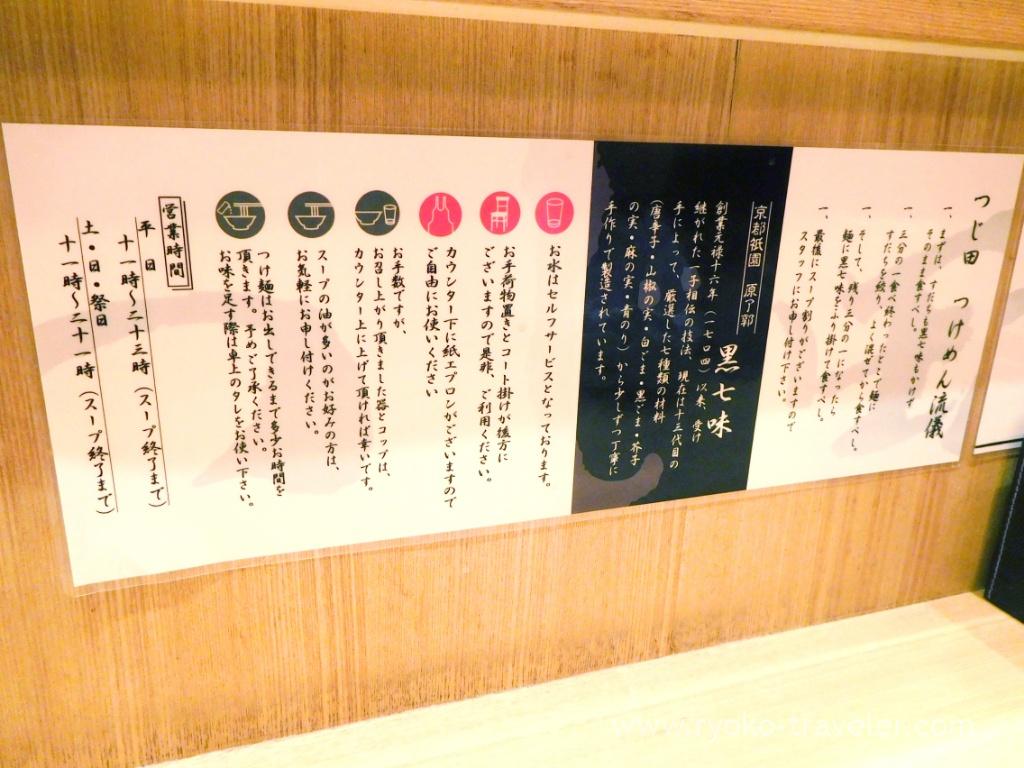 There's a ticket vending machine outside the entrance. Tsujita's specialty is tsukemen, but they have also ramen. Some staff can speak English and Chinese. (The photo was taken before the consumption tax rose to 10%)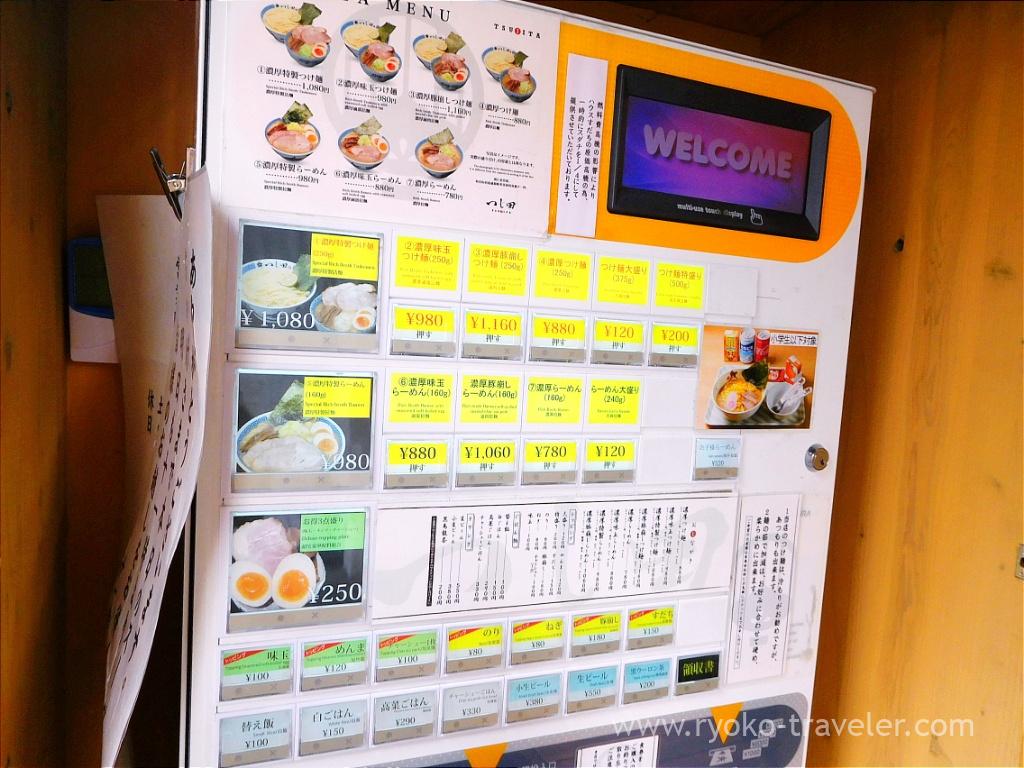 This is prices now. Their ramen and tsukemen have mix broth having pork, seafood and chicken.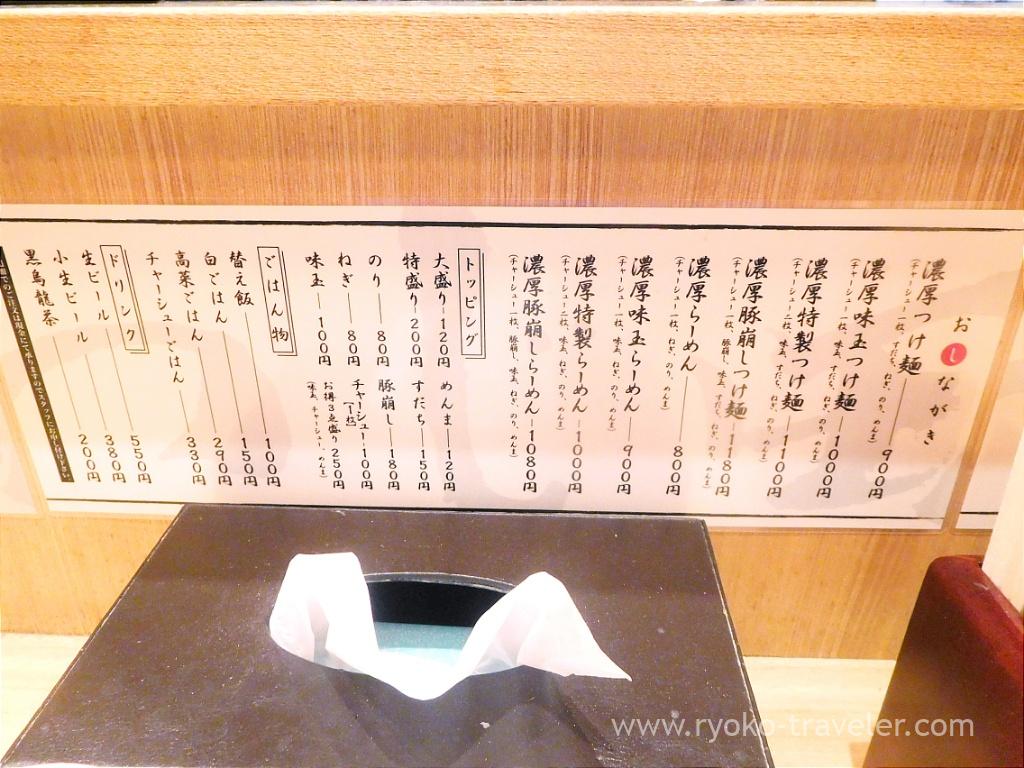 Speaking of Tsujita, tsukemen is their specialty. So, I ate Special rich broth tsukemen.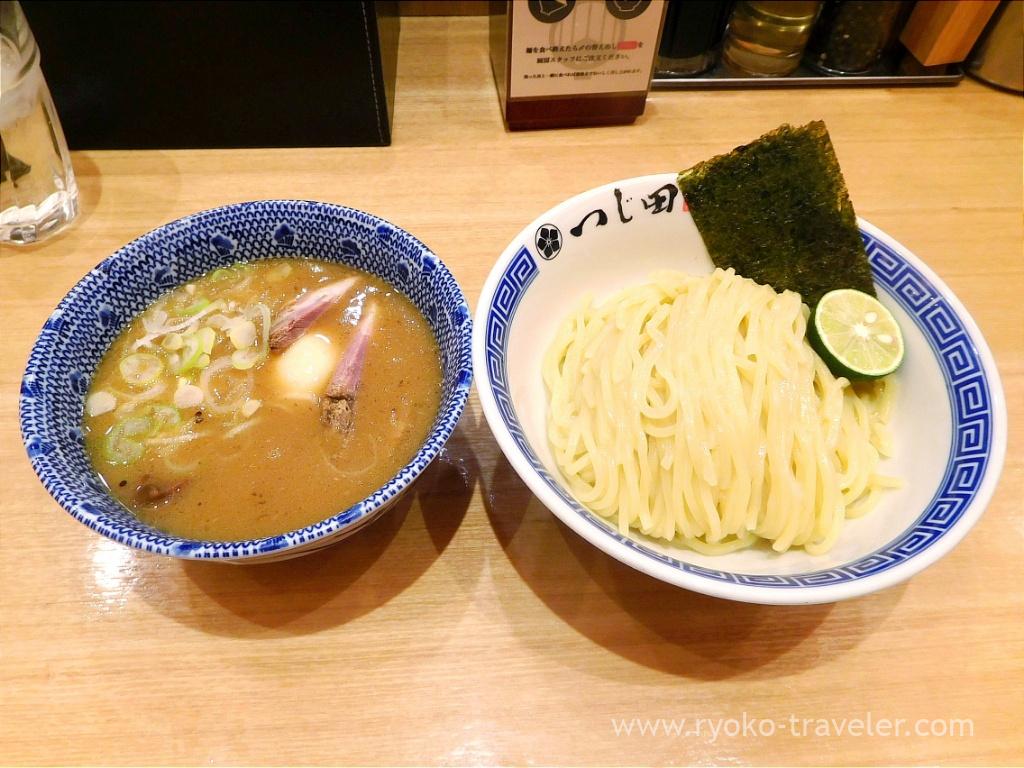 Normal size have 250g of noodles. It had springy texture.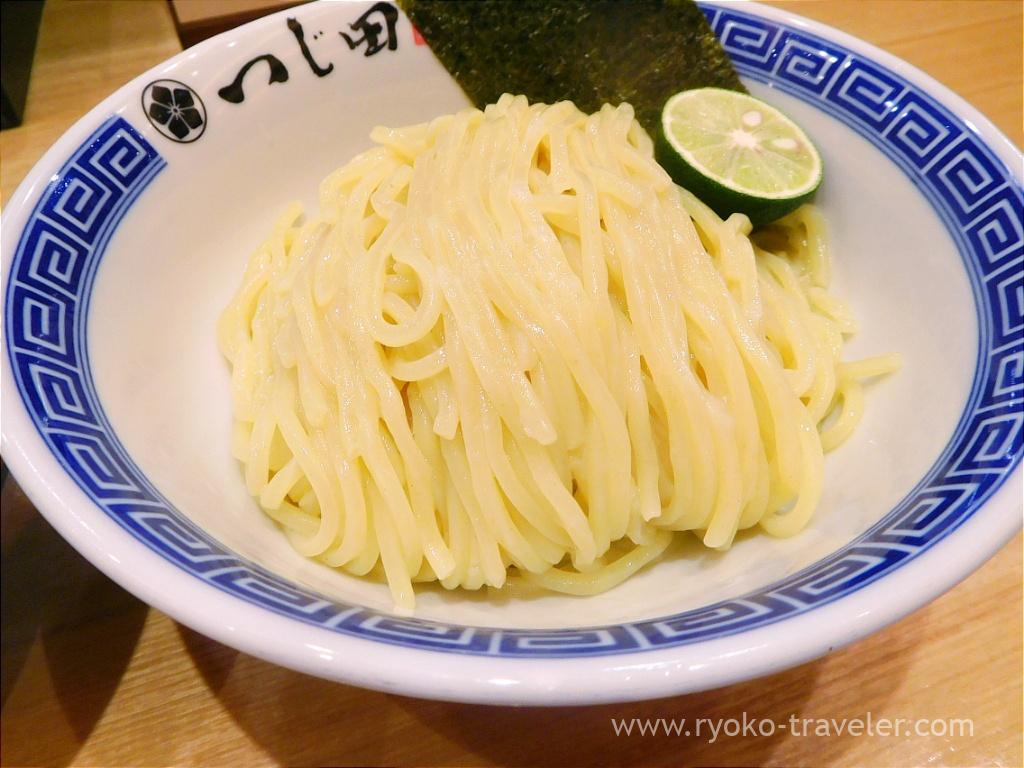 I agree with its name, "Rich broth". The difference between normal and special is… special have two slices of roast pork but normal have only one slice. And special have boiled egg. The balance of seafood and pork was good. The noodles caught the soup well.
After eating some, I squeezed sudachi pepper, and ate some, then I put black shichimi pepper on it…. They prepare some seasonings on the table. So, I wasn't bored with eating it.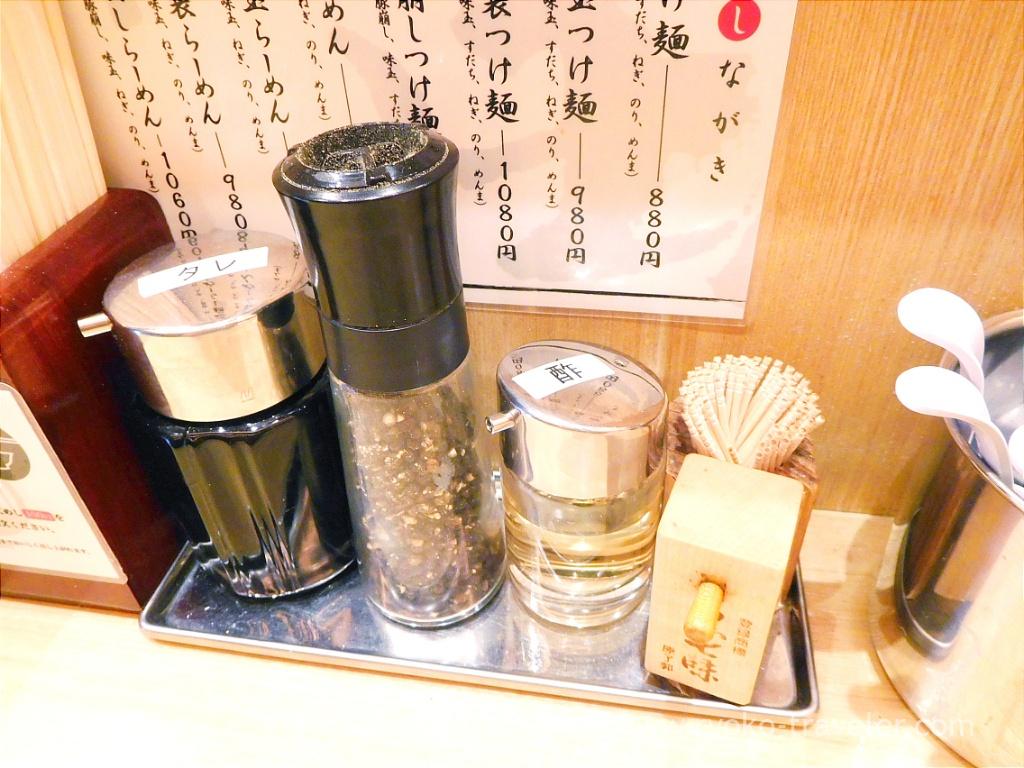 Last, soup-wari. Their soup have seafood broth, but still I felt much extract of pork.
I said some times, I don't like tsukemen. But I liked it.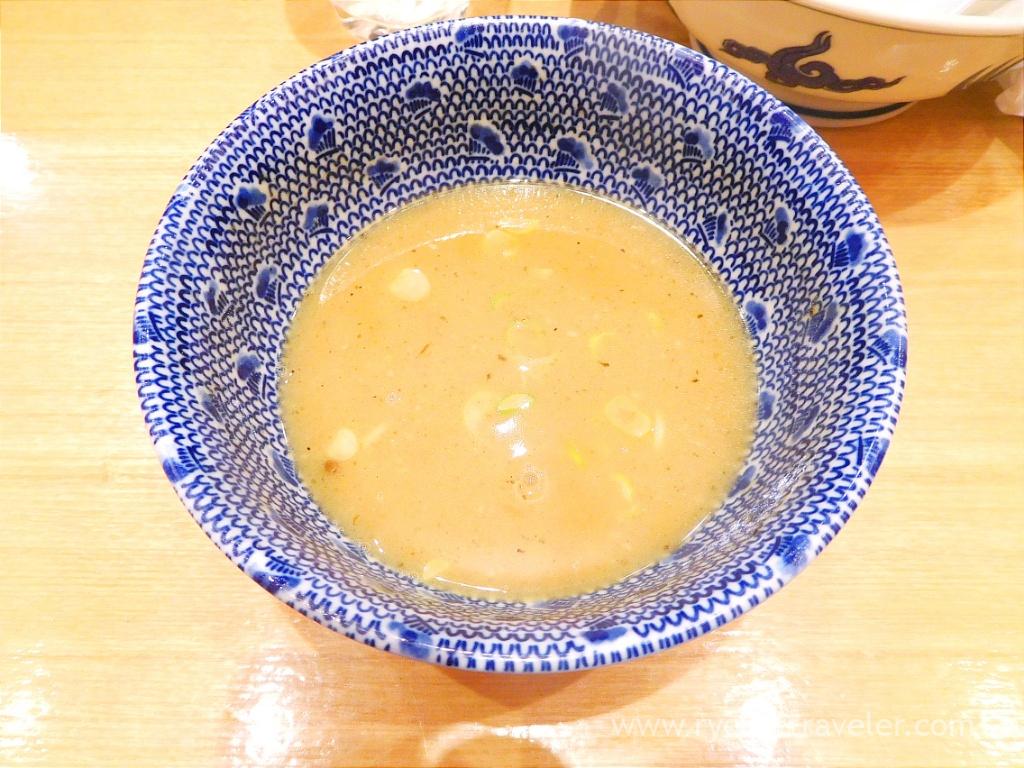 When I visited there for the first time, I ordered Special rich broth ramen. It have 160g of noodles.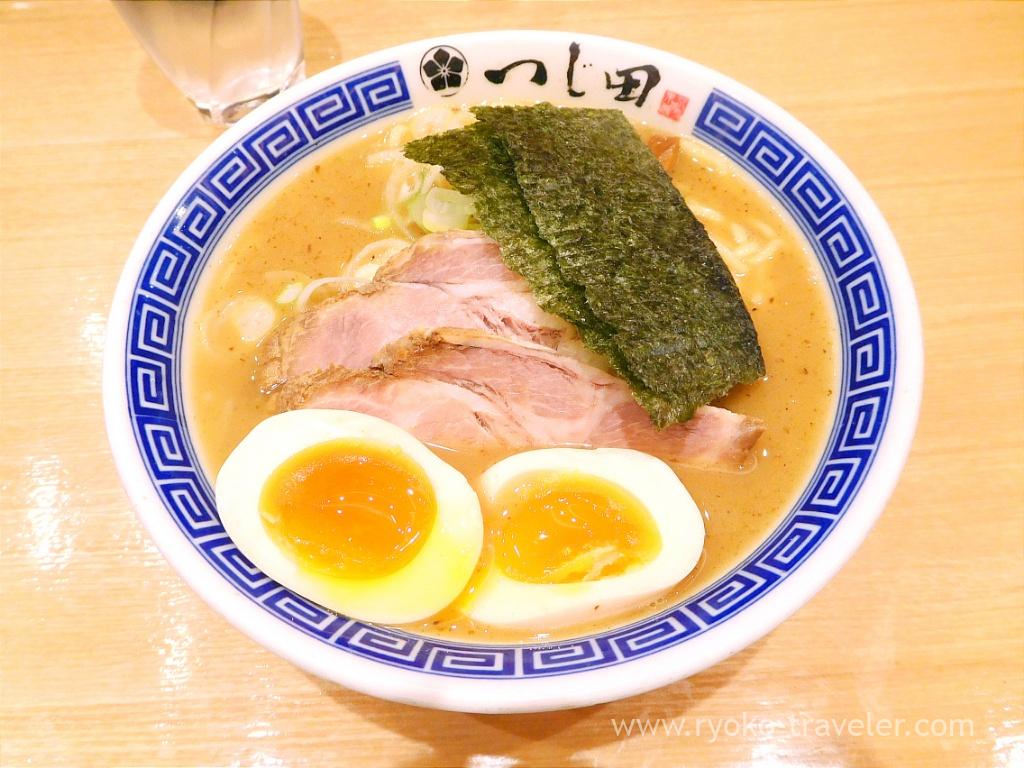 Medium sized straight noodles and sticky soup. I felt it's not so greasy, but actually, sometimes soup flied to my hand and my hand got greasy. So, it's more fatty than I felt.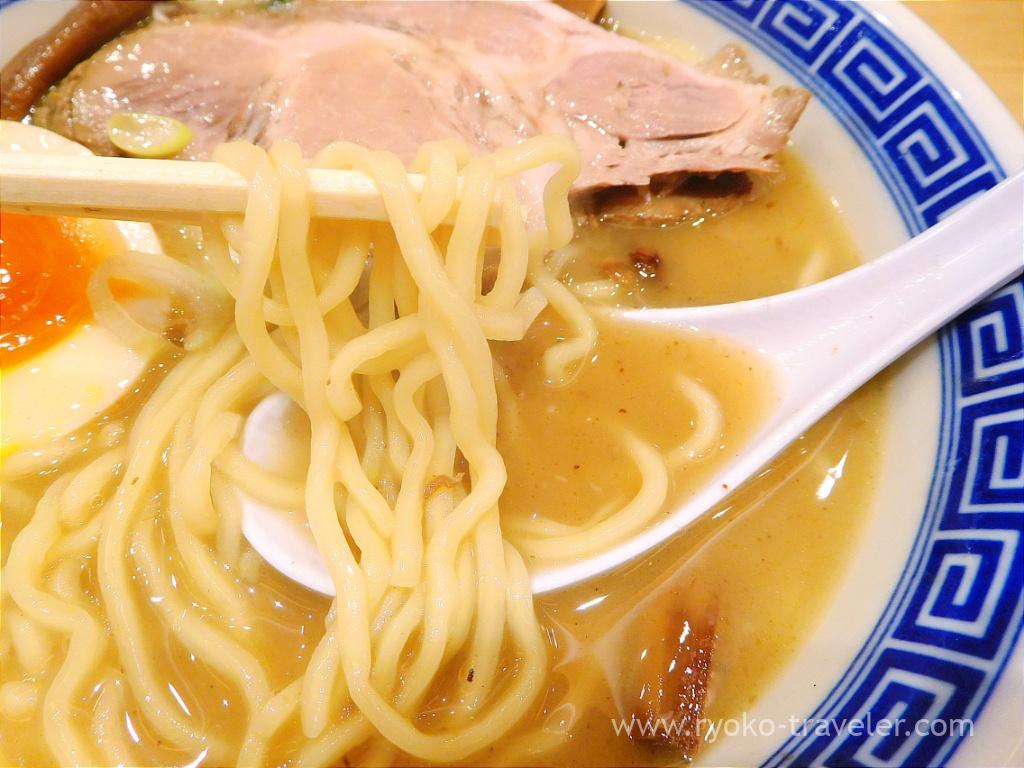 I felt the ramen was more greasy than tsukemen. I think it's because soup of tsukemen get weaker by water of noodles even though staff drain water firmly. But ramen's soup don't change until last. So, I got tired of eating at the end.
About

Name Tsujita Kachidoki (めん徳二代目 つじ田 勝どき店)
Open Lunch through dinner
Credit card Unavailable
Reservation Unavailable
URL Website

Google Map