I forgot taking pictures on my way to Okadera temple (岡寺).
But there are many steep slopes 🙁
I thought giving up with visiting the temple again and again , but I didn't want my efforts until then would be wasted. So, I managed to reach the temple 😀
Nio-mon Gate (the Deva Gate)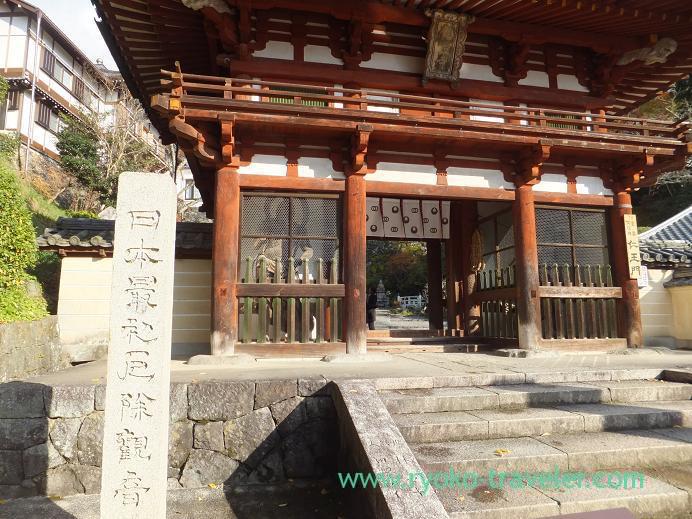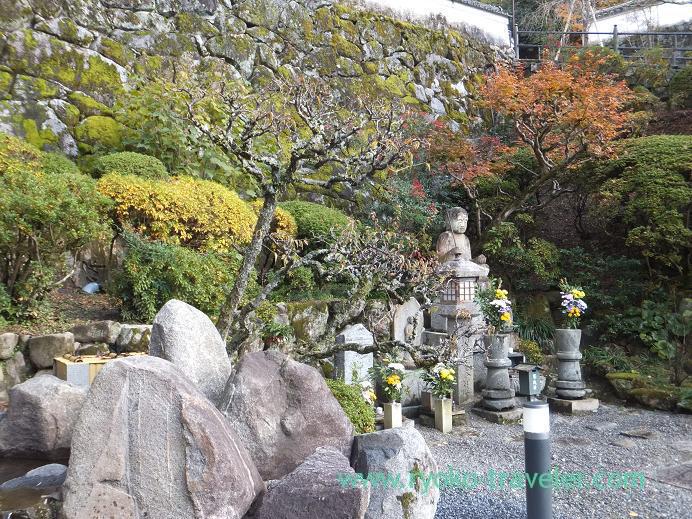 Three-storied pagoda.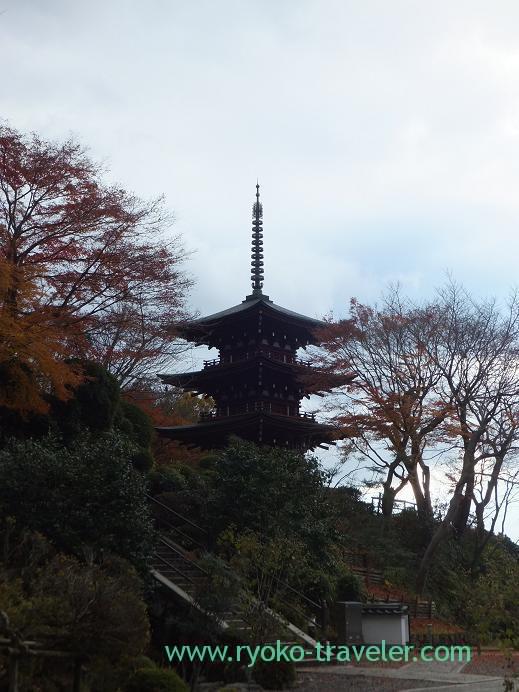 The view from in front of the three-storied pagoda.
The picture shows you so steep slope it was.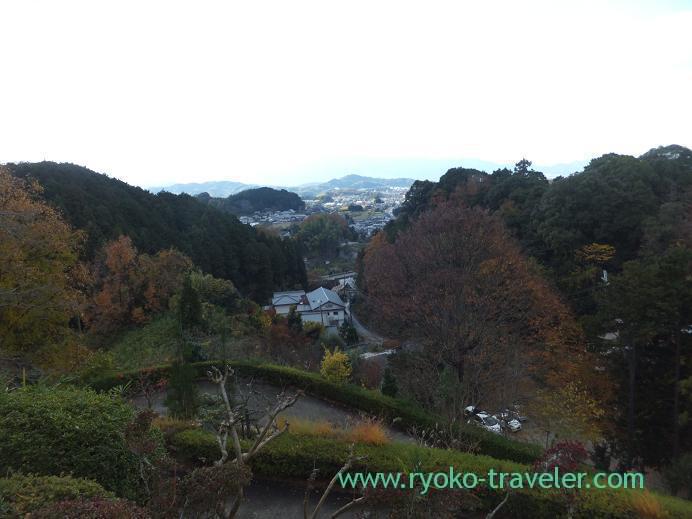 Bell tower. Of course, I rang the bell and I made my wish here, too.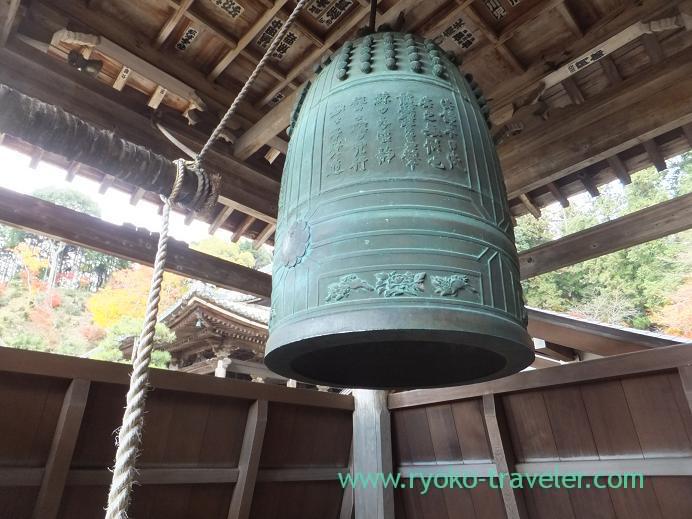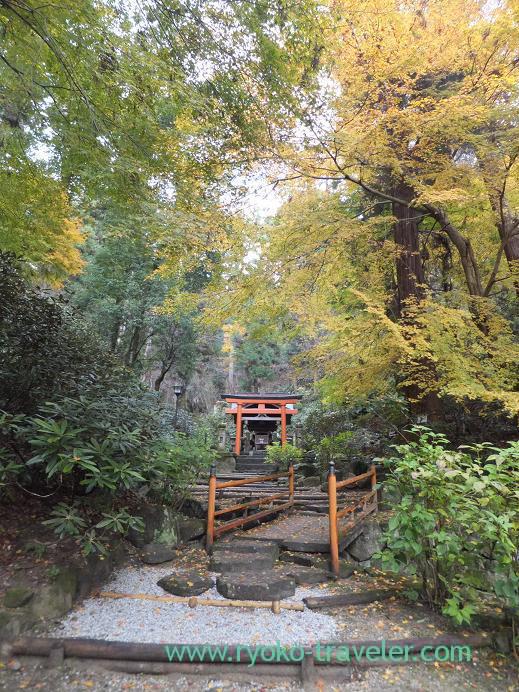 I was satisfied with such a view. I had not labored in vain.
This was the most beautiful sight with autumn leaves in the year 🙂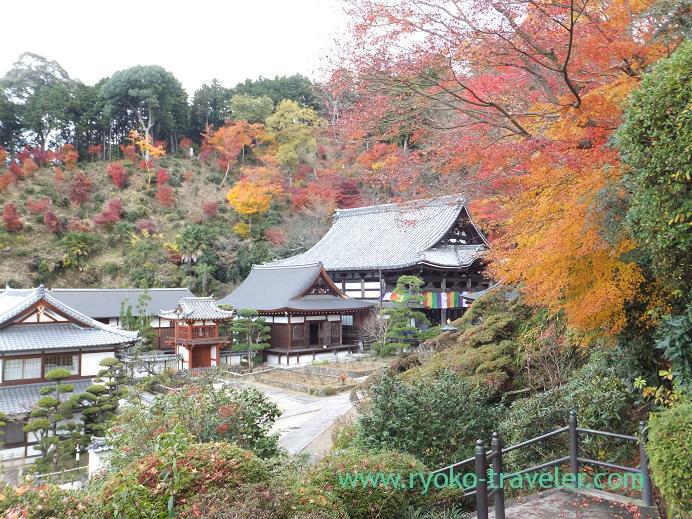 Fallen leaves were nice , too.