Meat lunch in fish market district.
I had lunch at Totoya in Tsukiji the other day.
They serve yakitori bowl only at lunchtime, but it is hearty lunch and delicous. (Totoya is open at lunchtime only now)
Totoya is located along Harumi street. It is close to Takeno, Tempura Kurokawa and Motodane.
http://www.ryoko-traveler.com/motodane11/
http://www.ryoko-traveler.com/tempura-kurokawa2/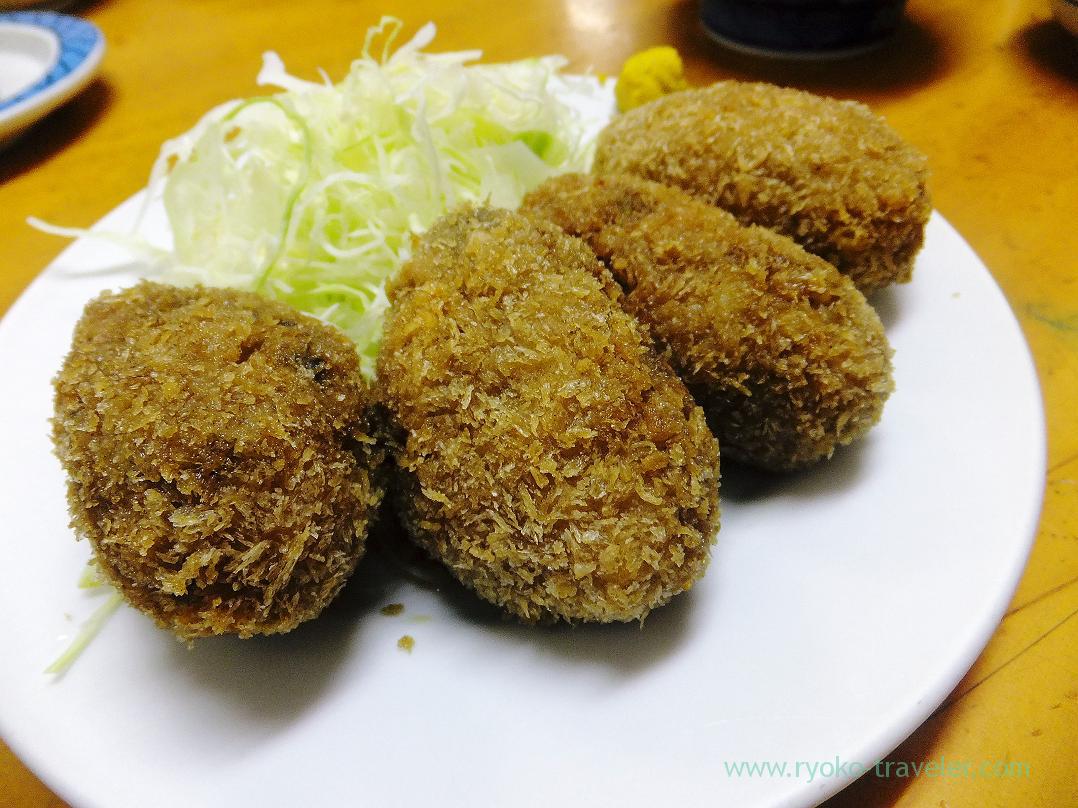 Tsukiji : alcoholic party with seafood at Takeno
Well-known shop, but hard to visit for tourists Recently Tsukiji on Saturdays is packed with so much people and I have ...
I was taken to the seat on the 2nd floor for the first time.
There are five tables for four people on the 2nd floor. We have to share tables at lunchtime as well as on 1F.
I ordered Service bowl (サービス丼, 1050 yen) set that time.
Service bowl have three pieces of chicken meat and two tsukune.
It have much yakitori and rice. And there are many seasonings like sansho pepper and kanzuri (spicy seasoning made of red peper). Basically it have rice, chicken and sauce. That's all. So, you might get tired of eating such an amount of meal only :p
Chicken soup is included in the service bowl set. Its looking is so simple. But delicious one 🙂
But yakitori bowl that I ordered last time don't have chicken soup.
http://www.ryoko-traveler.com/isonoya3_totoya-tsukiji1_turret-coffee13/
About Totoya (とゝや)
Address / 6-21-1 Tsukiji, Chuo-ku, Tokyo
Station / Tsukiji sation (Tokyo metro)
Open / 9:00 – 14:00
Closed / Sundays and another national holidays