Great tonkatsu restaurant named Tonkatsu Okura (とんかつ大倉) was moved from all the way from Futako-Tamagawa to Chiba. It's location is not good now for visitors from another prefecture, but it's worth visiting. Welcome !
They moved to there in December 2018. The founder retired from main chef and his son run this restaurant and cook tonkatsu. The founder sometimes help his son in the kitchen.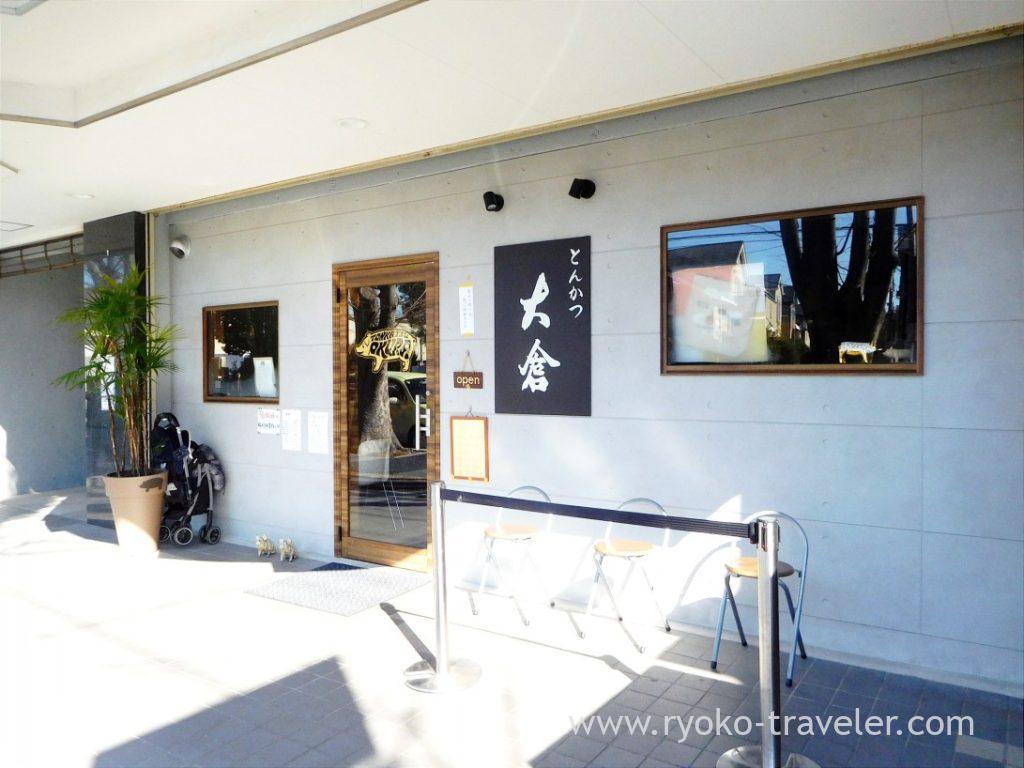 Mostly we visit there on Saturdays' lunchtime, and there are many people before the opening time. But the line wasn't too long. There are counter seats and tables. About 20 seats in all. It looks like cafe and Italian foods restaurant.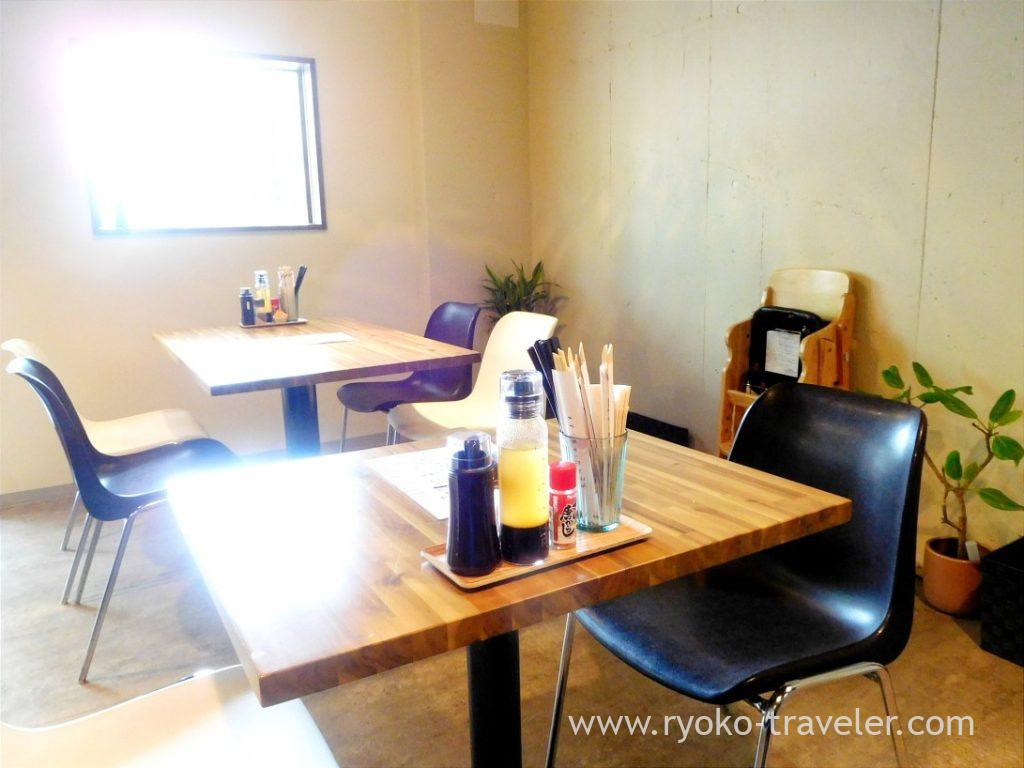 They show their business date on Twitter. They close on Sundays, and another they sometimes take day off irregularly. So you'd better check in advance.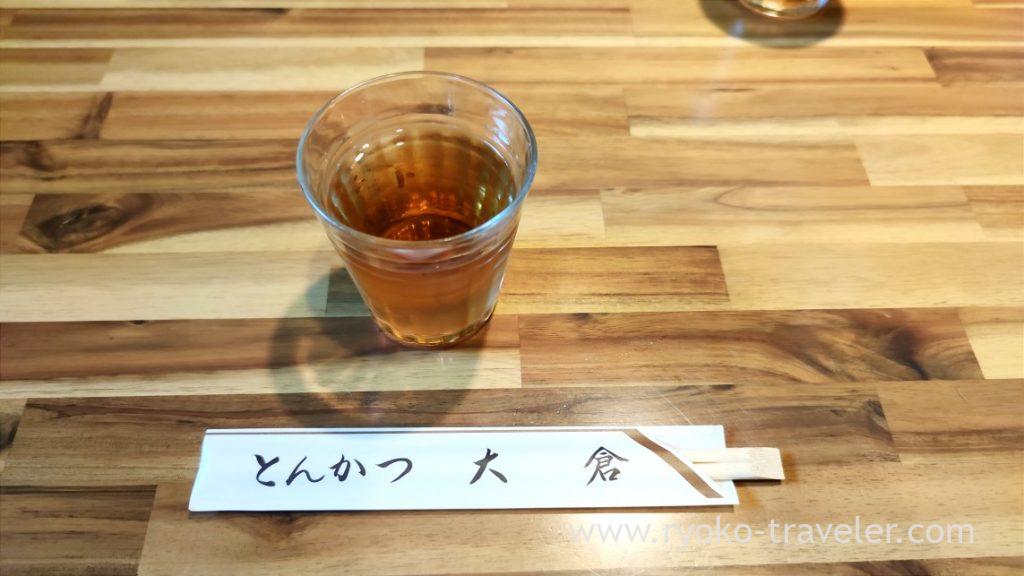 The closest station is Nishi-Nobuto station (Keisei Chiba Line).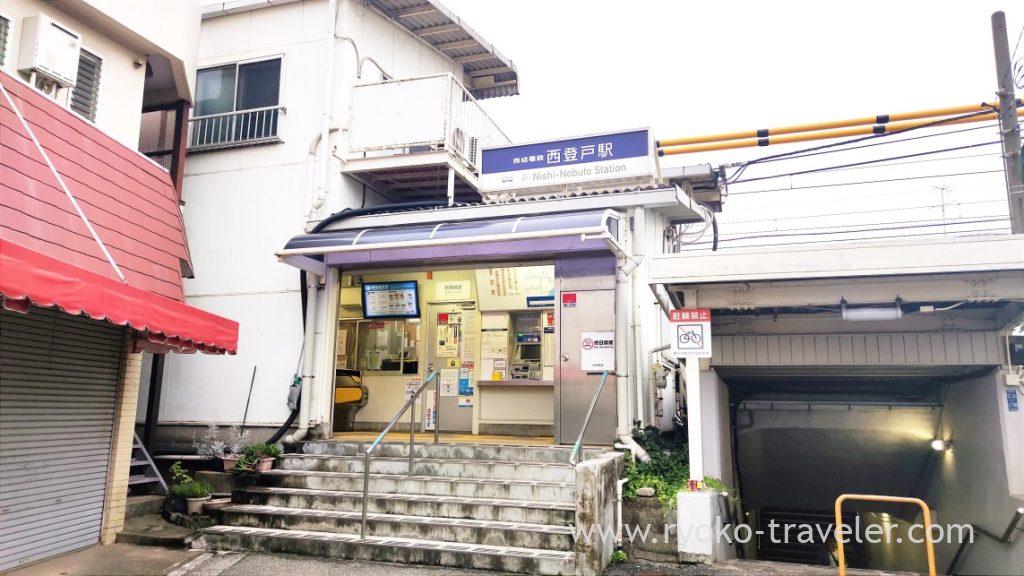 After you get out from the station, go across Keiyo Road toward JR Keiyo Line railway. It takes about 10 minutes. And another, you can walk from JR Nishi-Chiba station, Chiba station, Chiba Minato station. If you use Chiba station, you can get to there in 20 minutes on foot.
Menu is outside, too. They prepare few Special loin tonkatsu (特ロース定食). They prepared only for five people that day. So, many people who gathered in front of the restaurant before the opening time wanted to have it. So, it was sold out soon just after the opening time. And deep fried oysters (kakifurai) is winter-limited.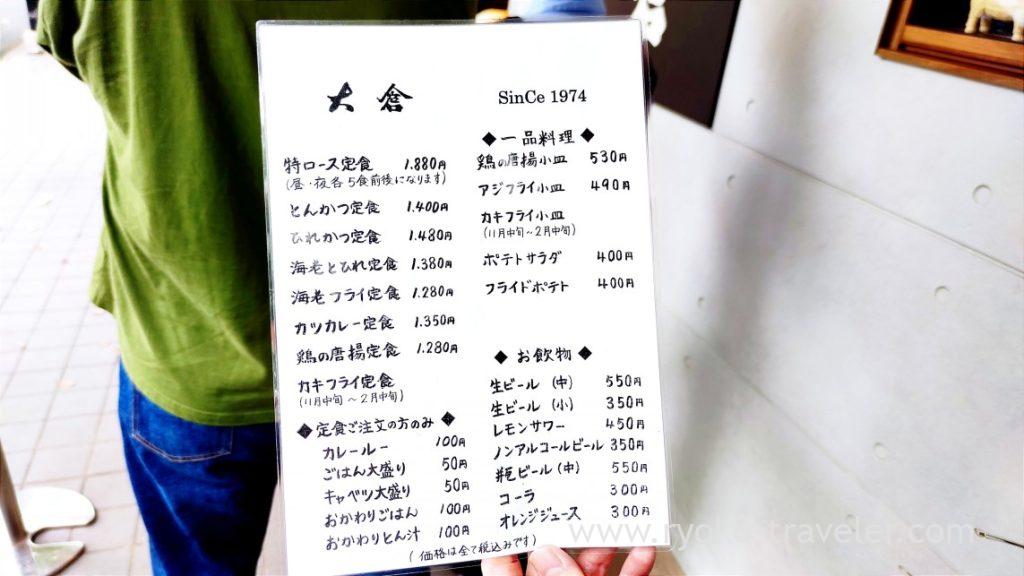 This is the Special Loin Tonkatsu set (特ロース定食, 1880 yen) that is sold out just after the opening time. It have tonjiru (pork soup), rice, pickles.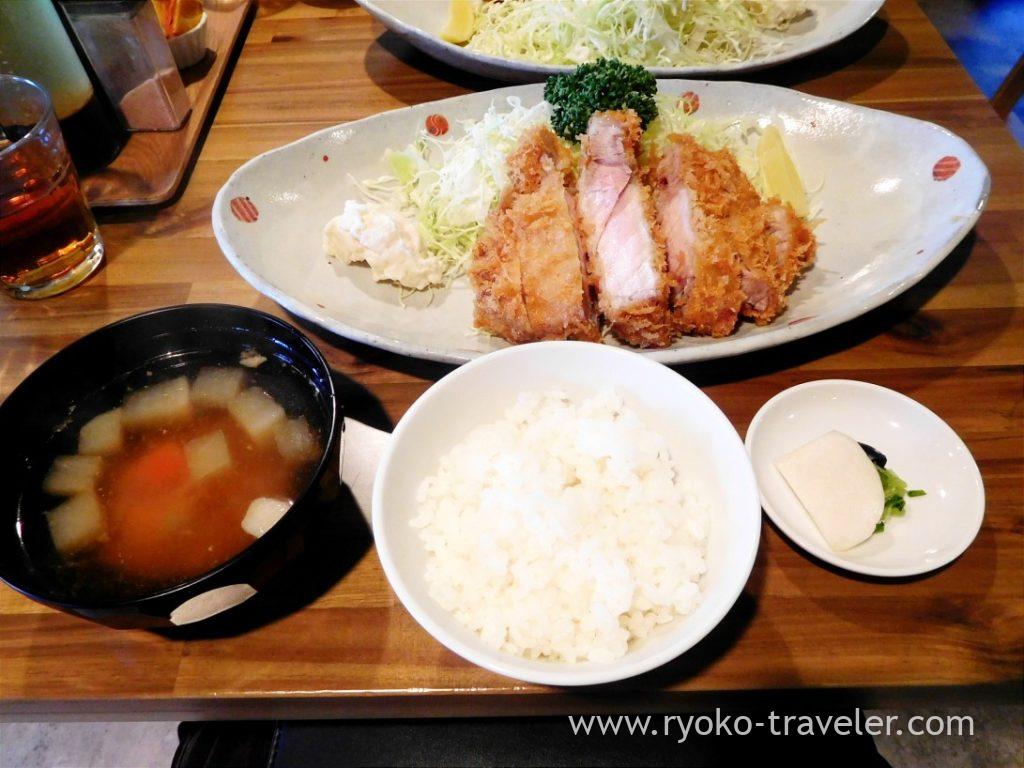 Look at this pale pink-colored meat with crisp coating ! They recommend to eat it with rock salt on the table, but it was already seasoned with salt lightly, so it's enough good without any seasonings. But it without any seasonings don't go with rice. Though it's fatty, but it's not greasy at all. I never got tired of eating it. After a while, I put Worcester sauce on it to eat it with rice.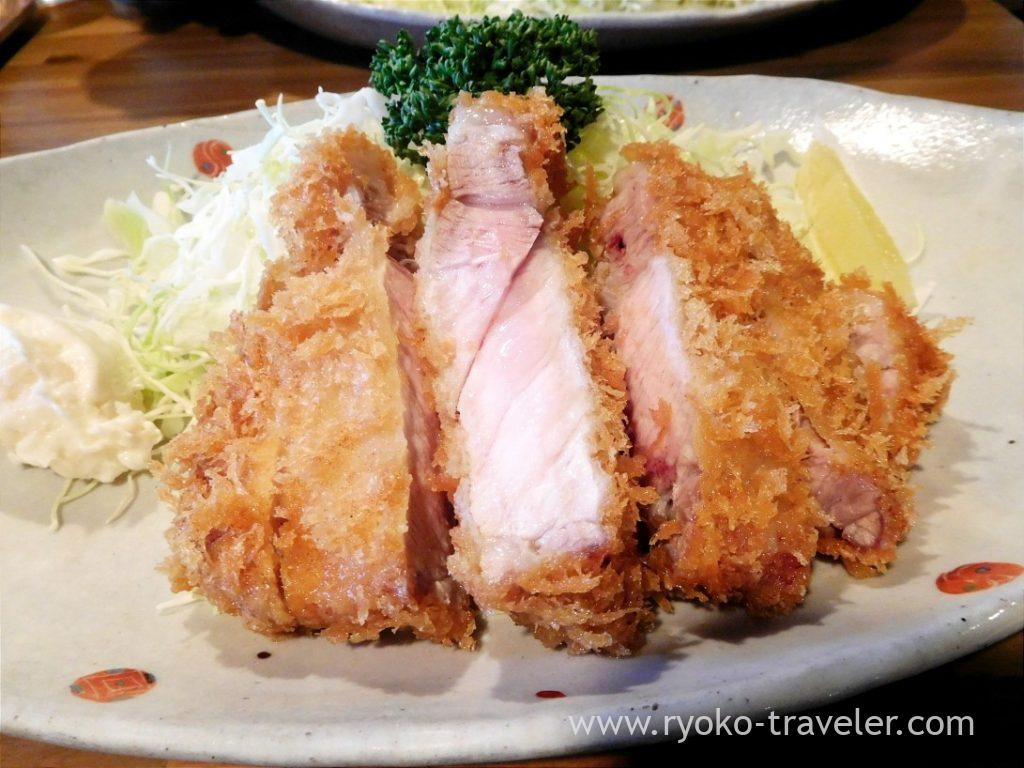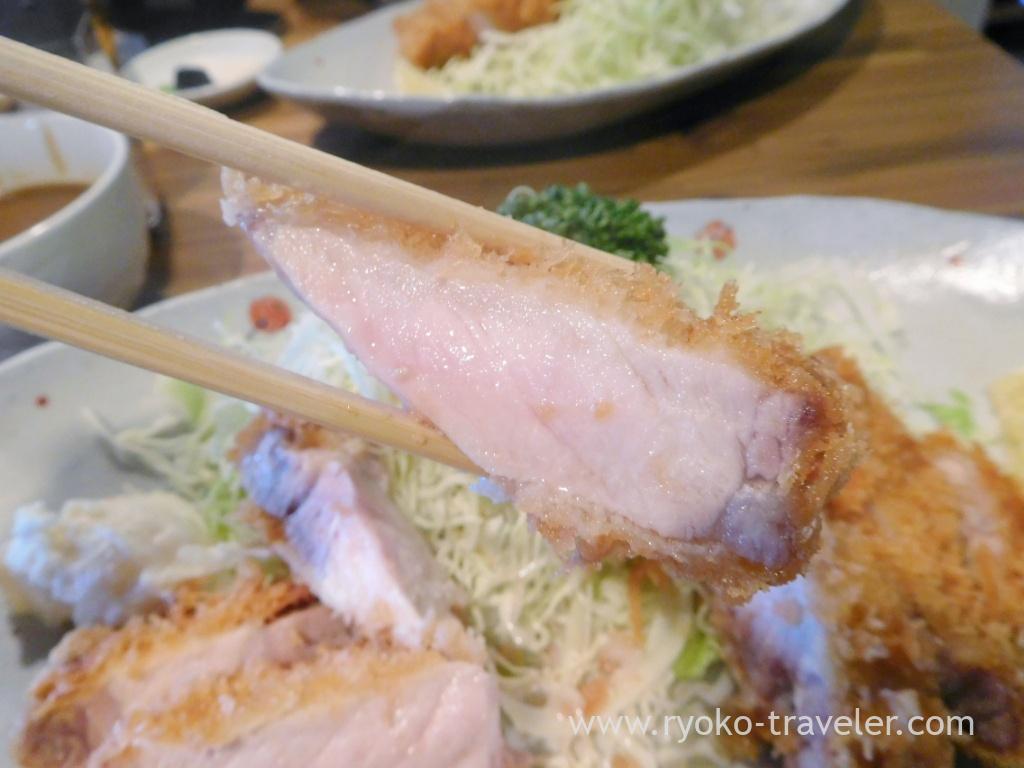 The number of this Special loin tonkatsu is shown at the door outside. And after it is out of stock, there's a paper "Special Loin Tonkatsu Sold out".
Even if special loin tonkatsu is sold out, you don't need to be disappointed. Because their normal Tonkatsu set (とんかつ定食, 1400 yen) is enough good. Though the meat is thinner than special one, nothing has changed with its juicy meat and crisp coating. It's fatty. I think it have more fatty part than special one.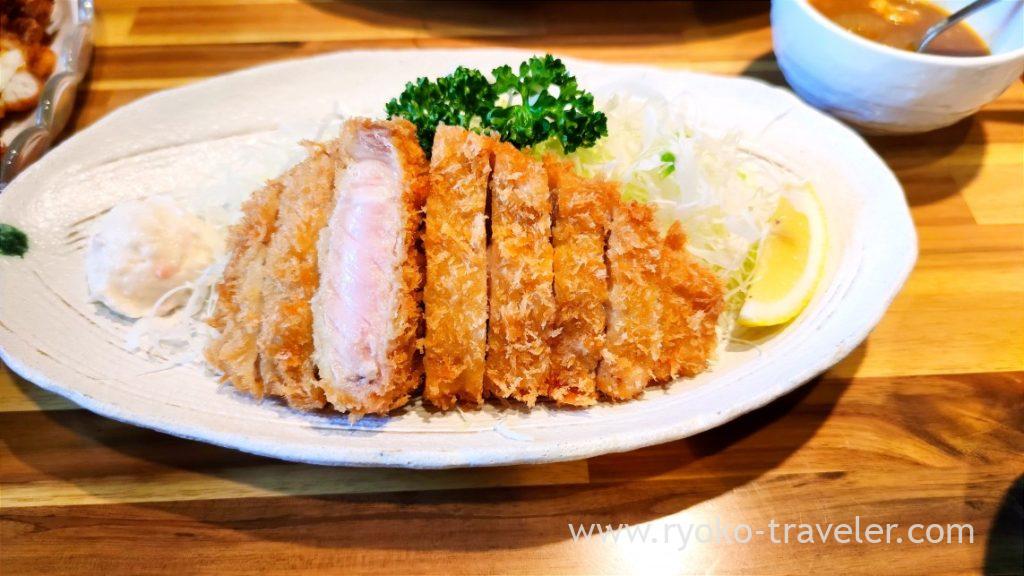 I recommend you order it with tonkatsu. curry (カレールー, 100 yen).
Though it's mild but spicy. Though it's only 100 yen, the amount is enough. I think it's enough for two person.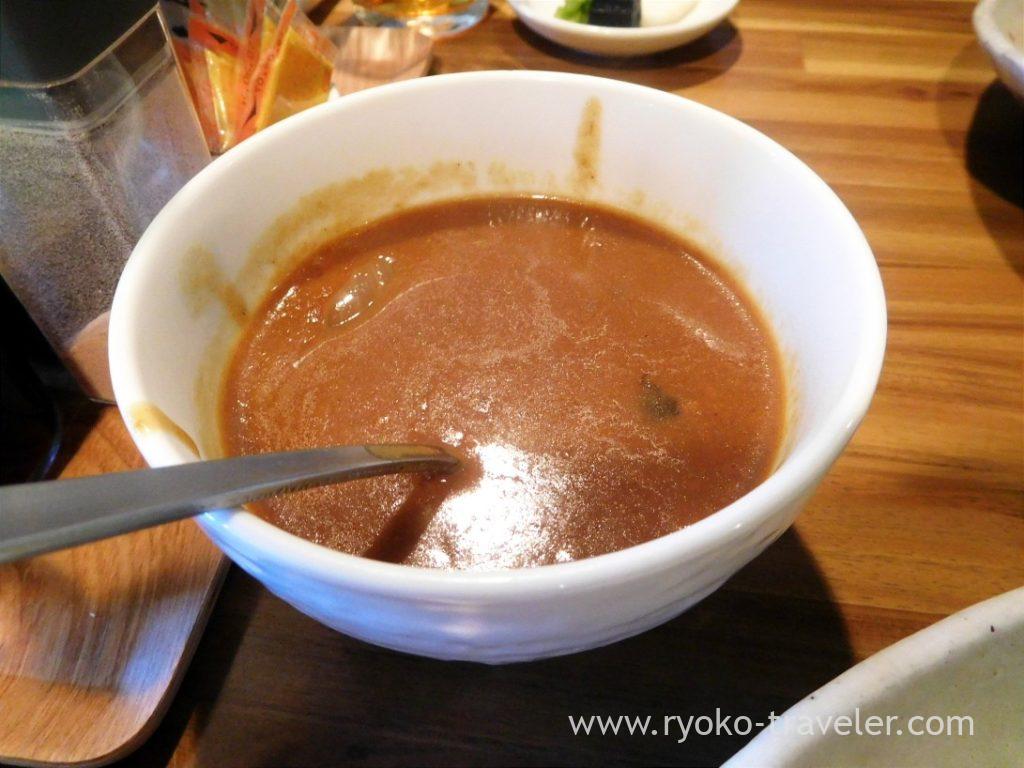 By the way, they are tonkatsu restaurant, but their karaage is great, too. This is karaage (鶏の唐揚小皿, 530 yen). I think it's expensive a bit, but this karaage is delicious. The meat had springy texture and fatty. And its coating was crisp. I love it. It's worth visiting there only for karaage ! (Though they are tonkatsu specialist…)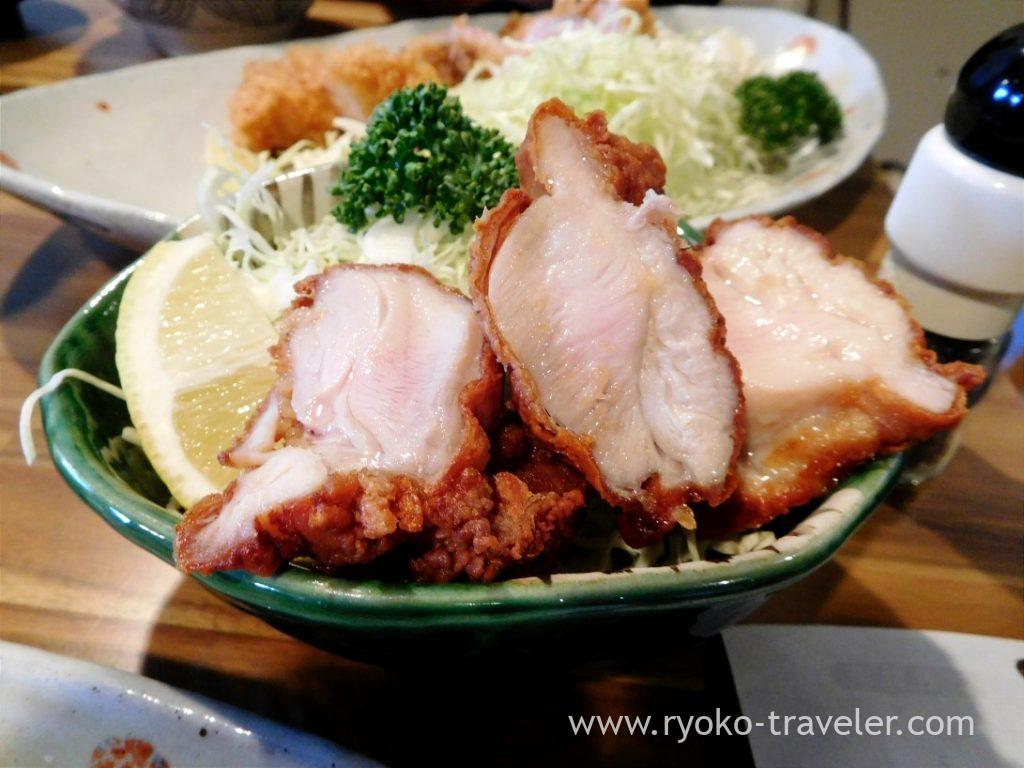 Of course, they have Karaage set (鶏の唐揚定食, 1280 yen), too. Yes. "Set" is valuable, all the same.
Its karaage is differ from karaage (530 yen). The set have a chicken fillet fried deeply. It's like chicken cutlet. The meat was juicy and good. I recommend to all people who love karaage and chicken.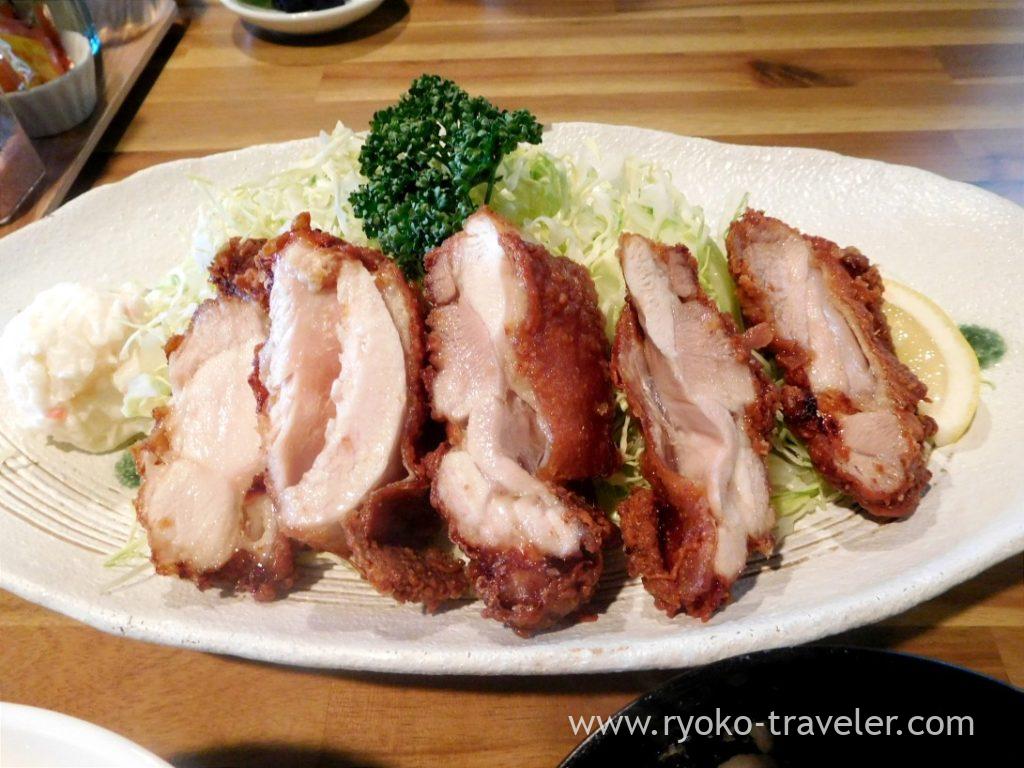 And, their ajifurai(アジフライ小皿, 490 yen) is good, too. Its coating is soft and differ from tonkatsu's coating. And horse mackerel was juicy and soft. I was surprised at such a awesome ajifurai can be eaten at tonkatsu restaurant.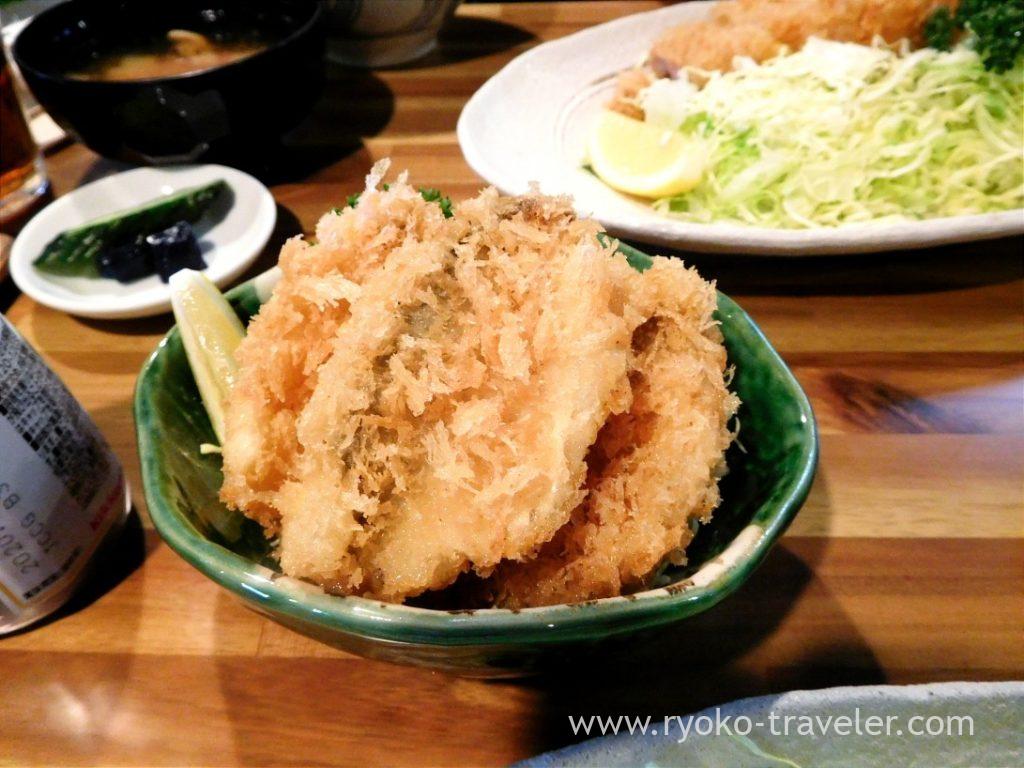 They serve kakifurai set(カキフライ定食, 1600 yen) from the middle of November to middle of February. It's the tastes of Winter. One kakifurai is very large. One kakifurai have one oyster. It's so juicy and delicious. I was surprised again. They serve awesome kakifurai, too. When I visit there in Winter, it's impossible to decide what to eat soon.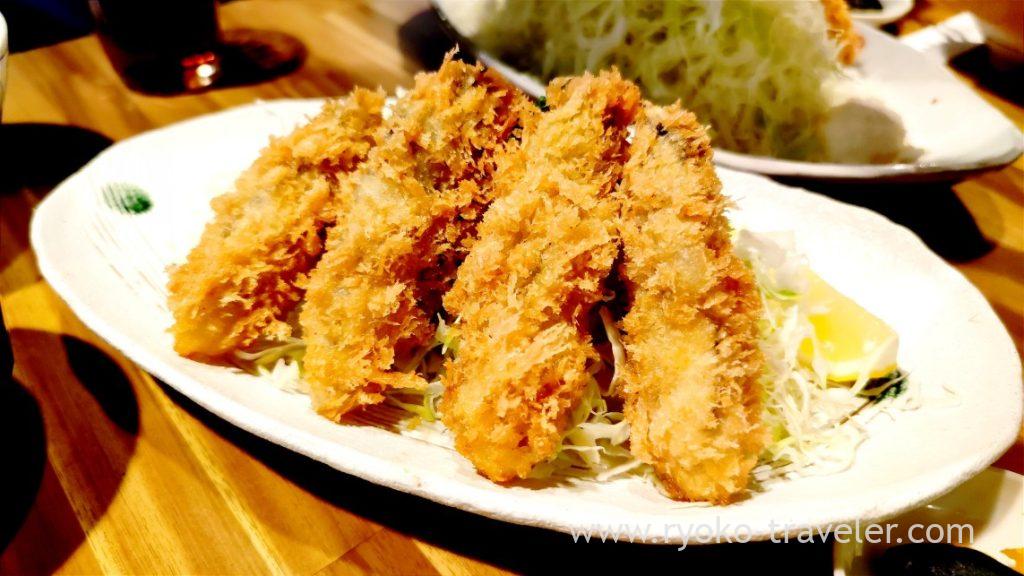 About

Name Tonktasu Okura (とんかつ大倉)
Open Lunch, Dinner
Reservation Unavailable
Credit card Unavailable
Website Instagram, Twitter

Google Map