I felt like eating kakifurai (deep fried oysters), so I went to Kachidoki Sun Square Bldg at lunchtime. There are many restaurants in the building and many of those restaurants are open at lunchtime. But only Tsukigen (月源) and Takahashi (高はし) serve kakifurai at lunchtime. I visited to Takahashi (高はし) this time. They are at the left-end from Harumi street. There're some tables and counter seats in the restaurant. They are open from 11 a.m. to 1:30 p.m.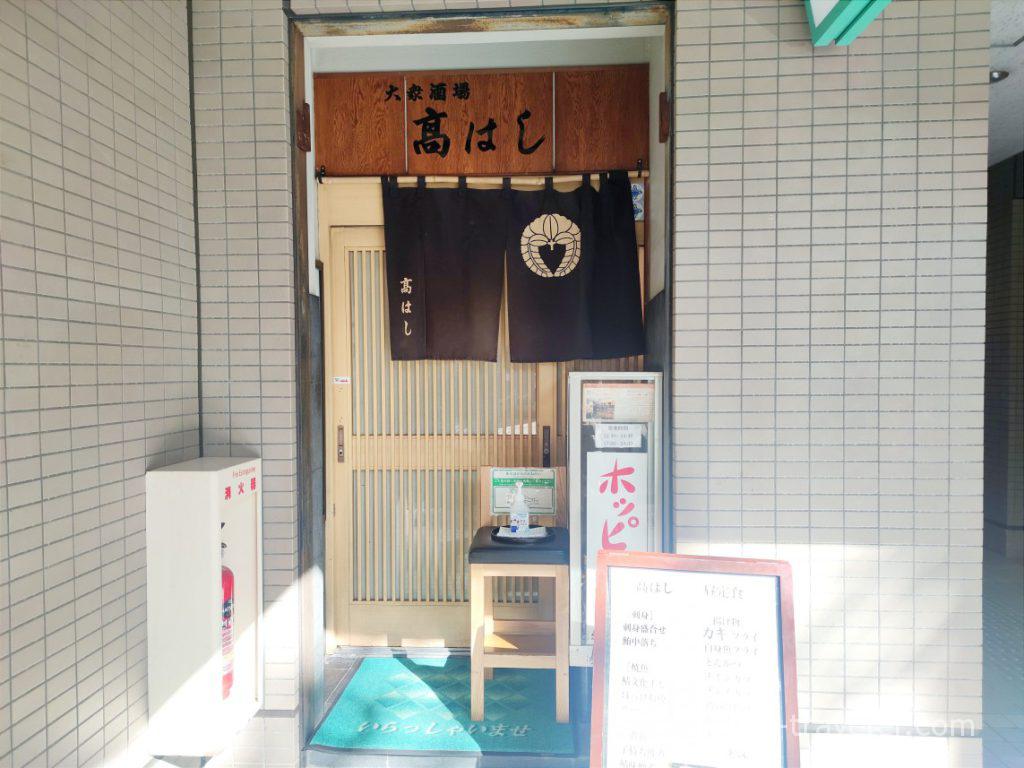 They have many lunch sets. Sashimi, grilled fishes, boiled fishes, deep fried foods, ginger pork and so on. And I was surprised at the price. Only 800 yen. This area is expensive though. And they offer second and large helping of rice with free of charge.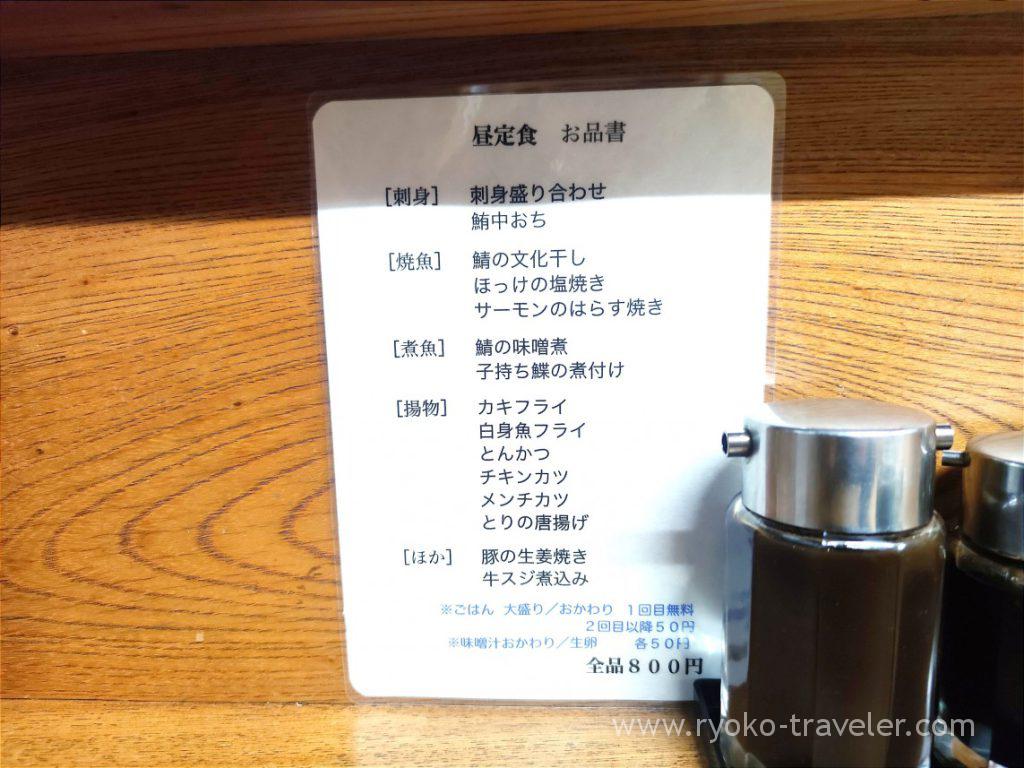 I was seated at the counter seat, so I saw my kakifurai complete. Freshly cooked kakifurai. All set have small dish (boiled hijiki that time), miso soup, and rice. It had much shredded cabbage. And the miso soup had lots of ingredients.
Lots of hijiki, too.
There're 5 pieces of kakifurai. Larges, and smalls. I said now smalls. But my sense of the size of kakifurai isn't normal because restaurants in Tsukiji and Toyosu serve incredibly large kakifurai… I think Takahashi serve normal size of kakifurai :p Its coating was so crisp. Each kakifurai have one oyster. They prepare Worcester sauce, soy sauce, mustard and mayonnaise for it.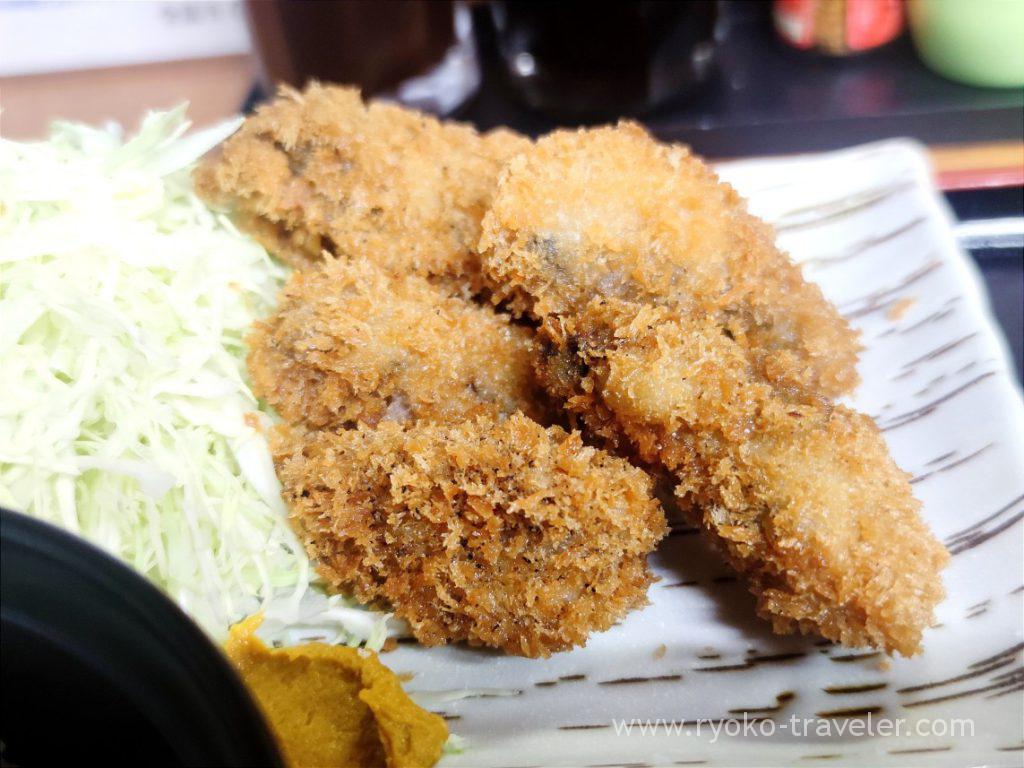 Truthfully speaking, I expected they serve so small kakifurai or not good oysters because the price is so inexpensive. But I was enough satisfied with the quality and size. I recommend.
About

Name Takahashi (高はし)
Open Lunch, Dinner
Reservation Unavailable
Credit card Unavailable

Google Map