Whenever I fly to abroad, I feel like eating sushi before boarding. But I always don't enough time to eat in the airport. But I mistook the time last time. I got to there one hour earlier.
I used Terminal 2. As well as Terminal 1, Terminal 2 have some sushi restaurants.
And I decided to enter this sushi restaurant. Sushi Den (寿司 田). Sushi Den have much branches all over in Japan, especially in airports. Also Haneda airport, too.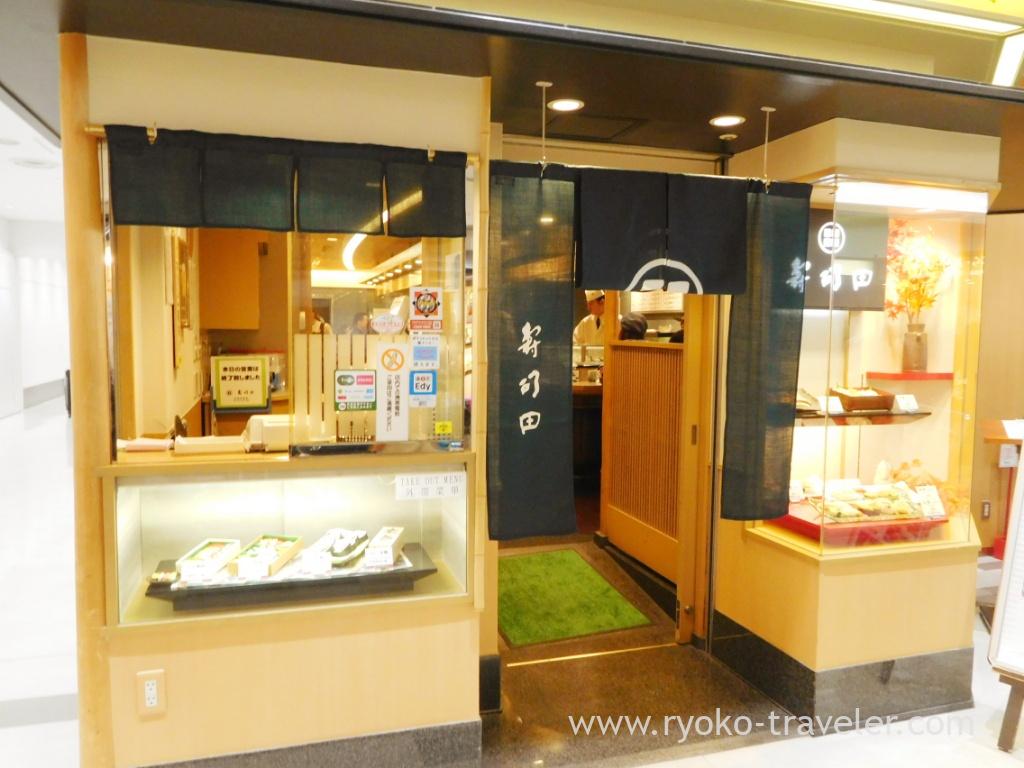 Though the entrance is narrow, the restaurant is larger than expected. There are long counter seats and many tables. You can put large baggage at the baggage container.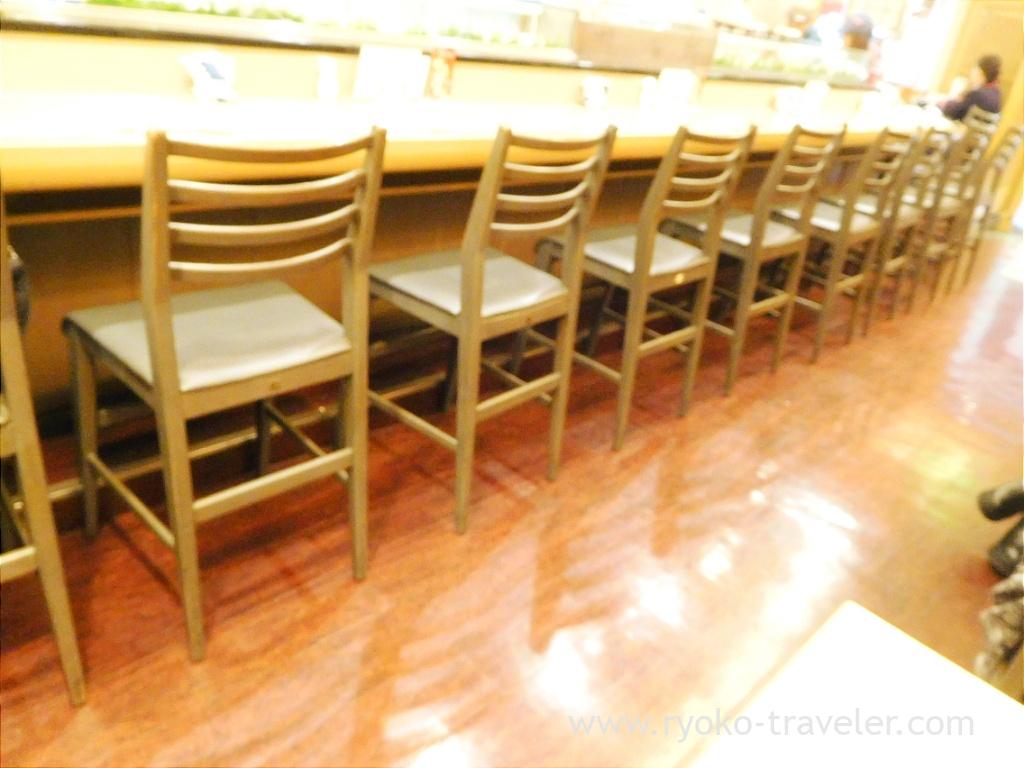 This is regular set menus. From 2100 yen (plus tax). It's rather expensive.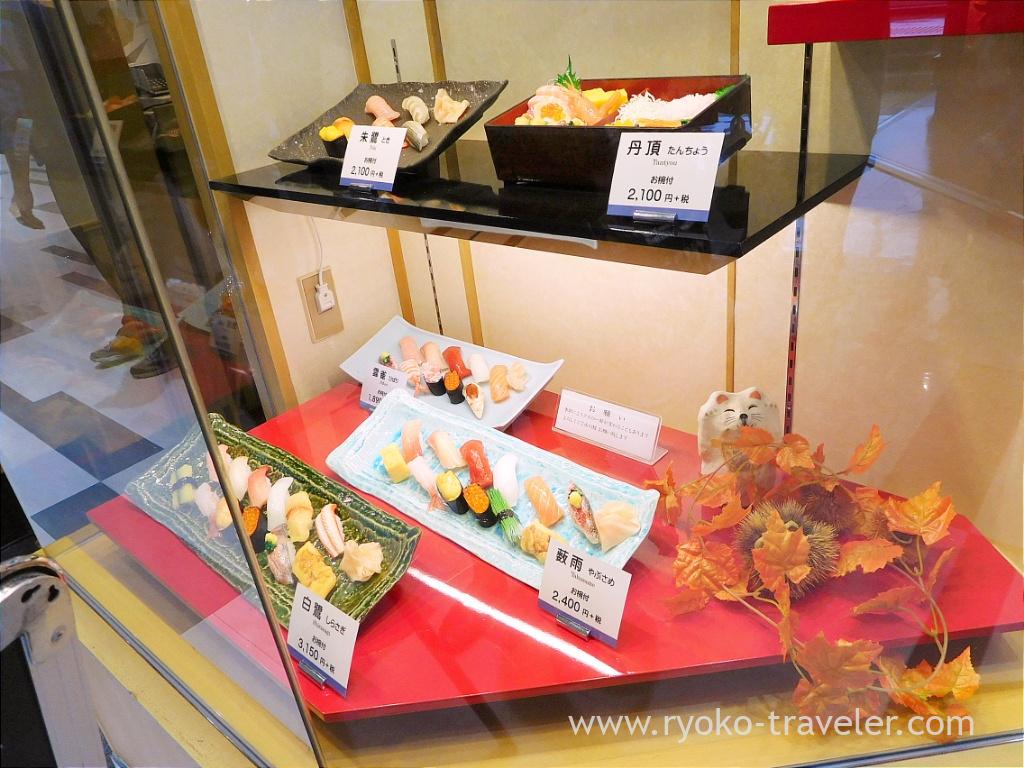 But don't worry. If you visit there at lunchtime, there's lunch menus from 950 yen (plus tax). All set have soup and salads.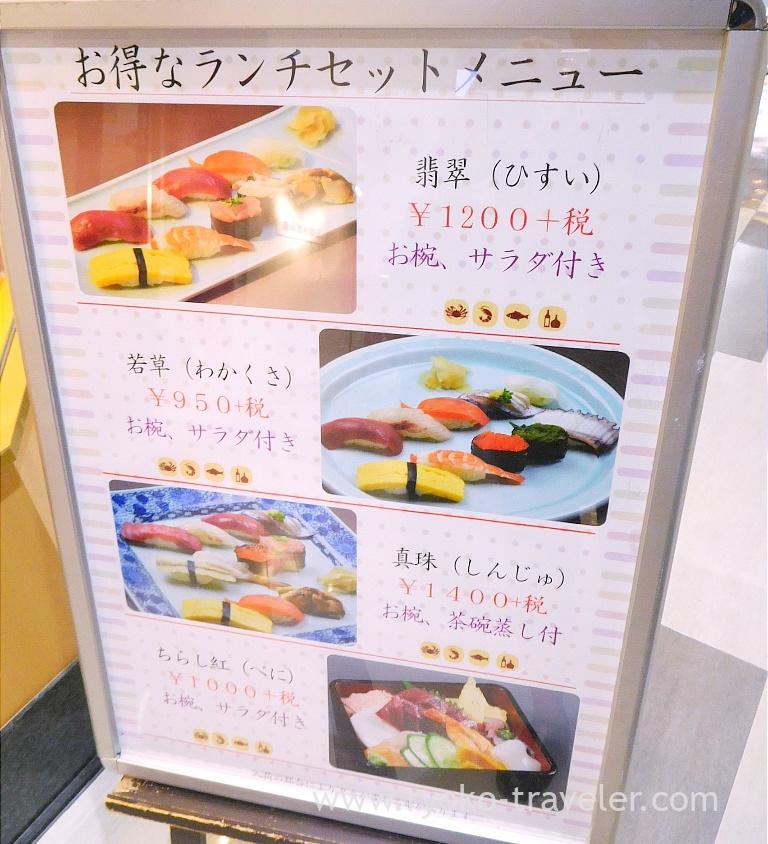 From top to bottom,

翡翠(Hisui) 1,200 yen
若草(Wakakusa) 950 yen
真珠(Shinju) 1,400 yn
ちらし紅(Chirashi Beni) 1,000 yen

Menus
You can have sushi in the airplane, too.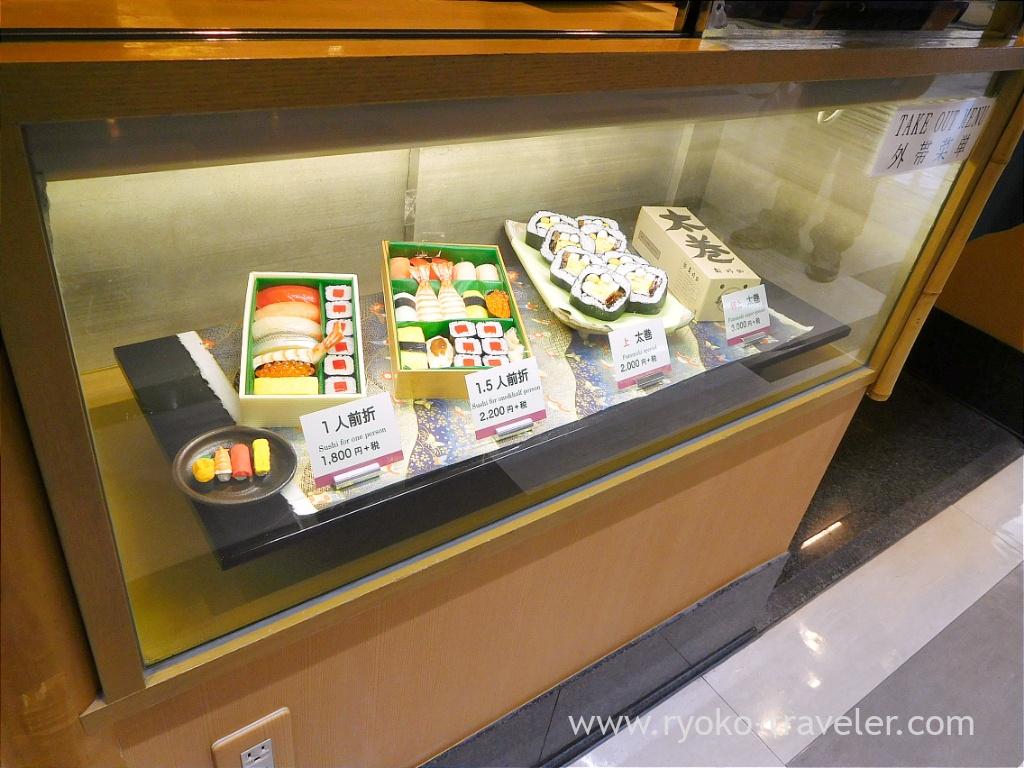 I chose Hisui (翡翠) that time. All lunch set have salad. As soon as finished order, salad was served.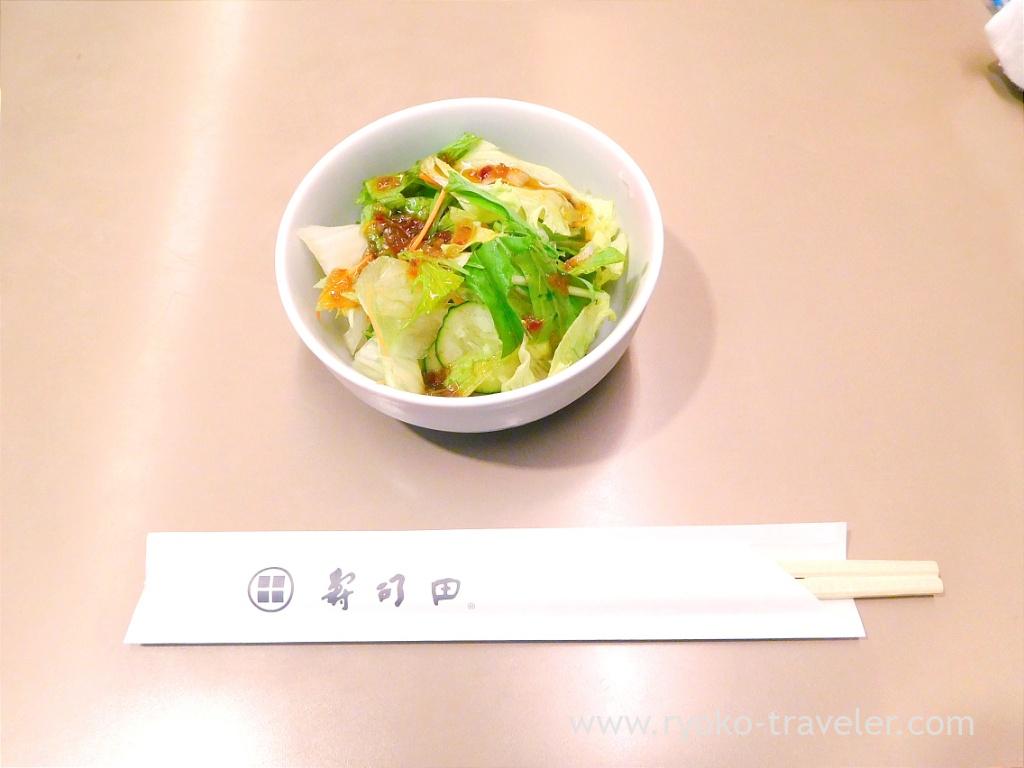 This is Hisui set (翡翠, 1200 yen + tax).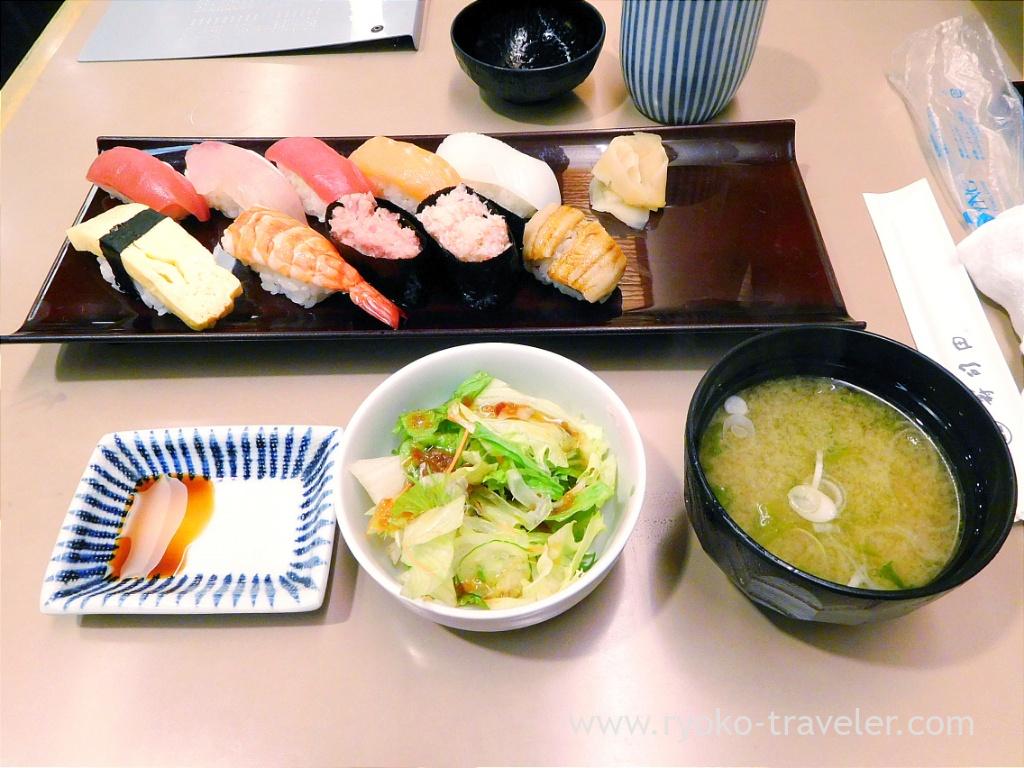 Hisui set have 10 pieces of sushi. Tuna (Akami, Chutoro), white fish, salmon, squid, boiled shrimp, crab meat, conger eel, negitoro and tamago.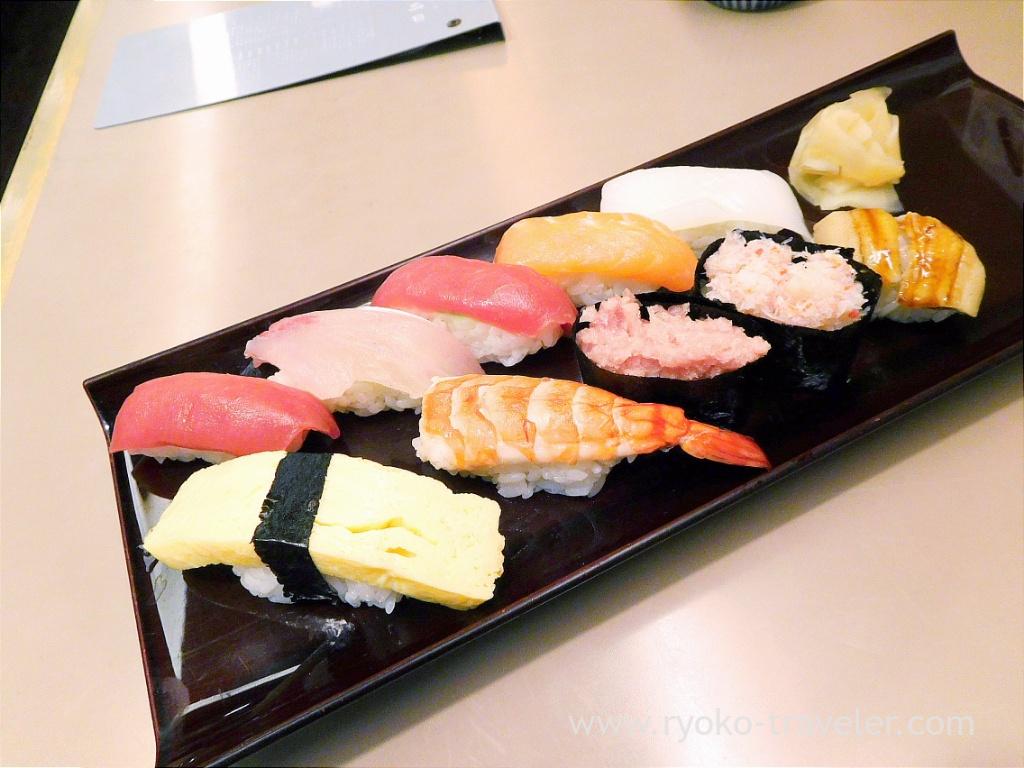 The quality of sushi is so-so. It was better than expected. I expected that sushi restaurant in the airport is not good. Actually it used to be not good. But now restaurants in the airport is improving 🙂
About

Name Sushi Den Narita Airport branch (寿司 田 成田空港店)
Open Morning through night
Reservation Unavailable
Credit card Available
URL Website, Twitter

Google Map