When I decided to visit Sapporo, I wanted to have sushi somewhere. So, I searched for it on the internet, and I found a nice sushi restaurant that have high reputation close to Susukino station. Sushiya no Saito (すし屋のさい藤). They are on the 1st floor of the old building along one of the largest street in Sapporo.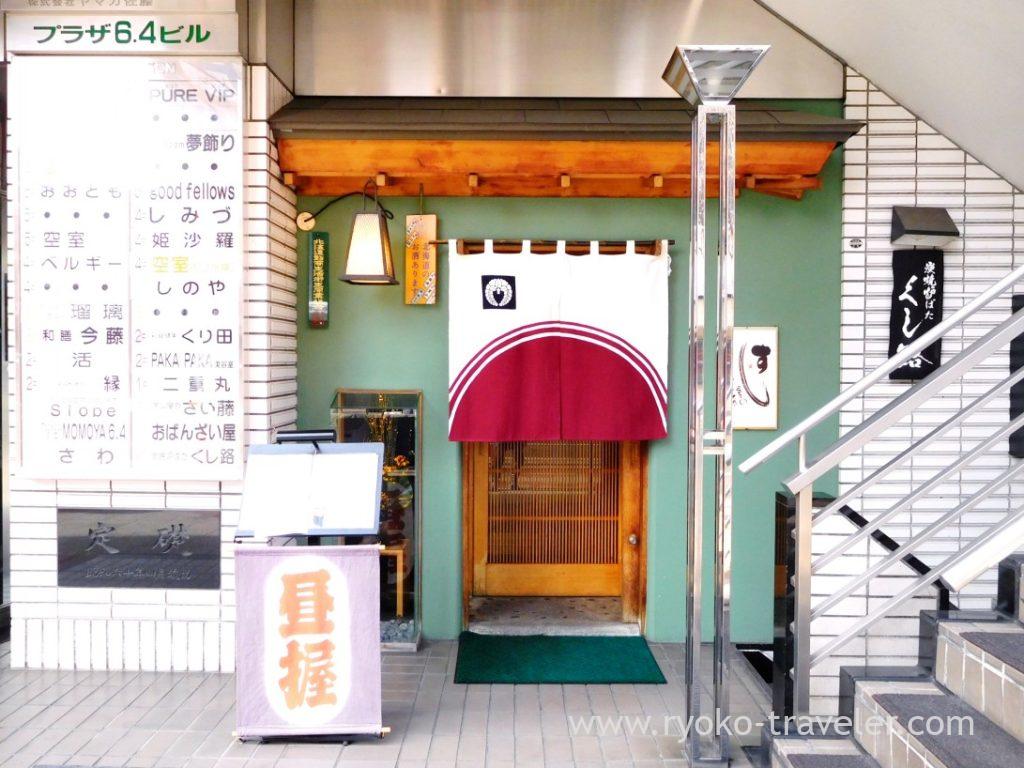 Lunch menu is at the door. They have three sushi set only at lunchtime. Reservation is not required, but seats are occupied so often especially on weekends, so if you want to take seats on weekends, you need to reserve in advance. Of course, you'd better on weekdays, too.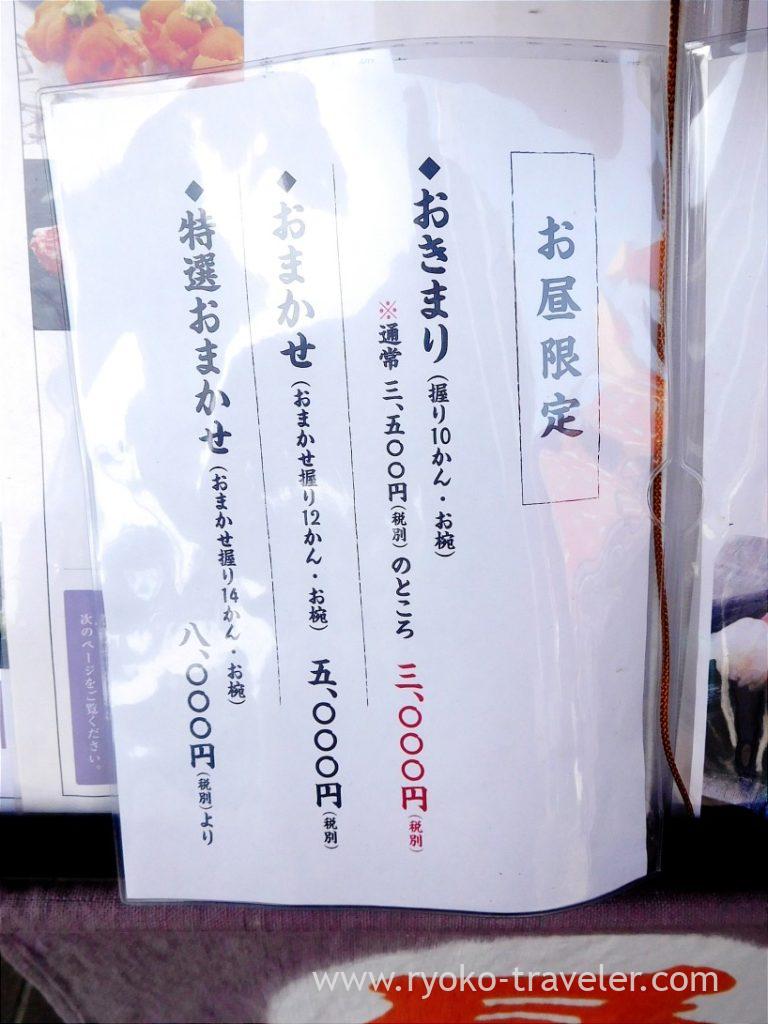 Okimari おきまり (10 pcs) 3000 yen
Omakase おまかせ (12 pcs) 5000 yen
Tokusen Omakase 特選おまかせ (14 pcs) from 8000 yen

Three courses (tax excluded) of lunch menu
I ordered Omakase set and beer. You might want to have Sapporo Classic draft beer in Sapporo, but they don't prepare Sapporo Classic. They have Asahi Super Dry only.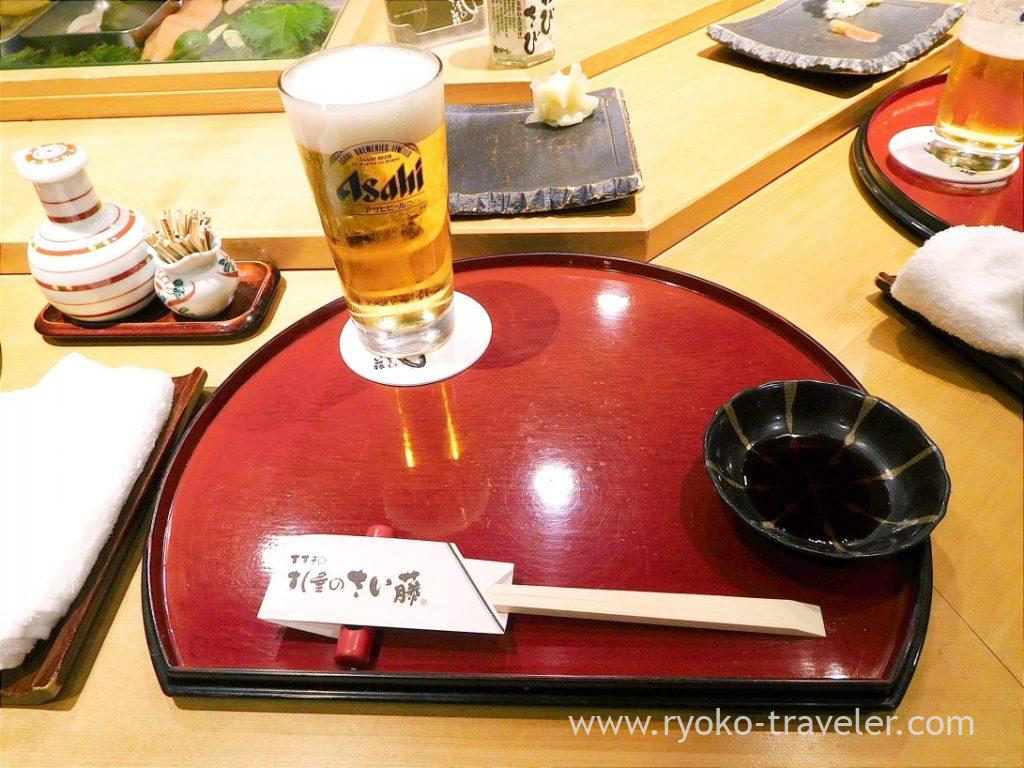 The restaurant is not large. They have two tables and about 10 counter seats only. But good atmosphere.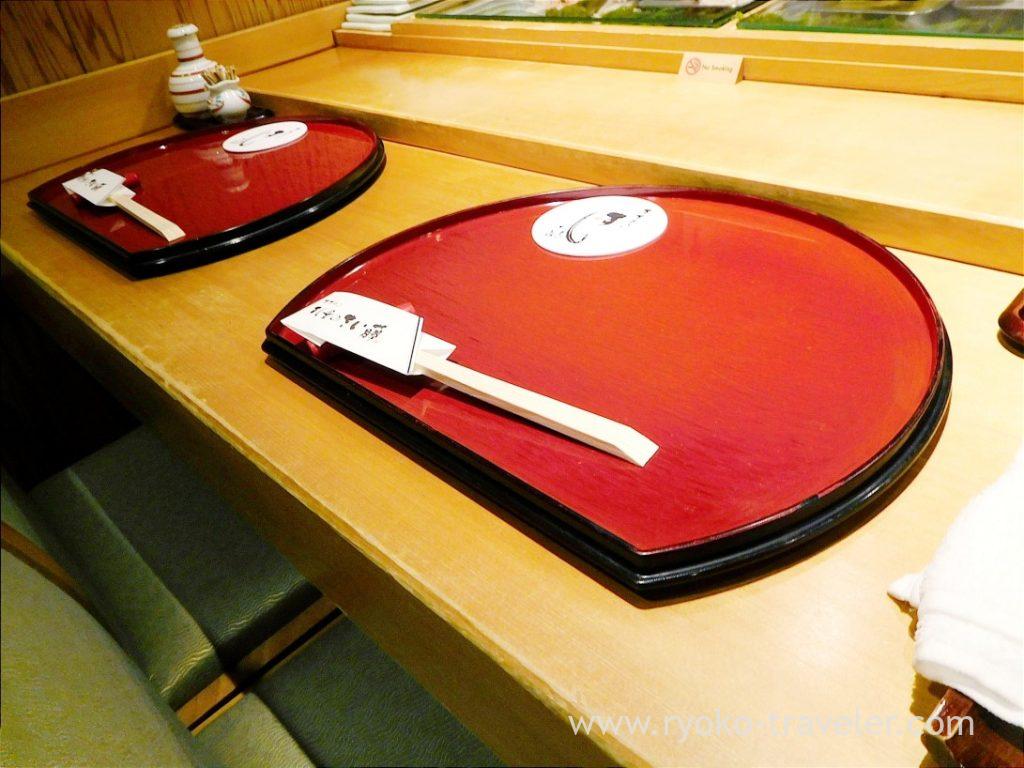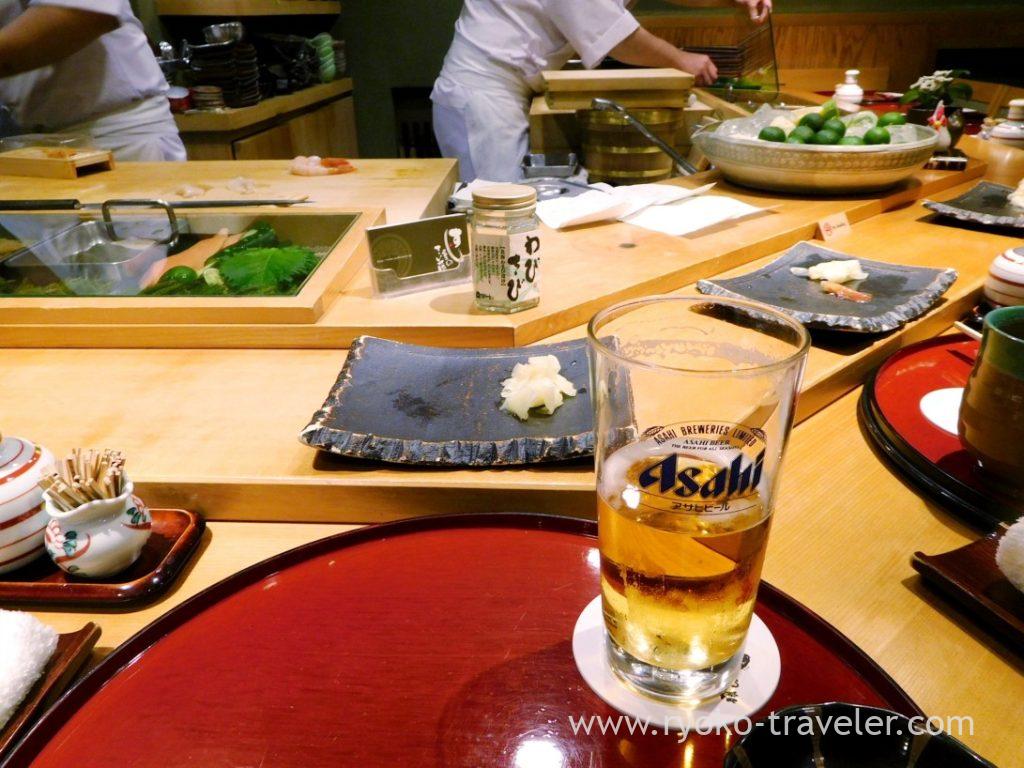 It was still on February, so they serve winter seafood-centric course. At first, Horse-head fish marinated with kelp was served. It was seasoned in advance, so I ate without anything like soy sauce. Horse-head fish is called "Guji (グジ)" in Japanese.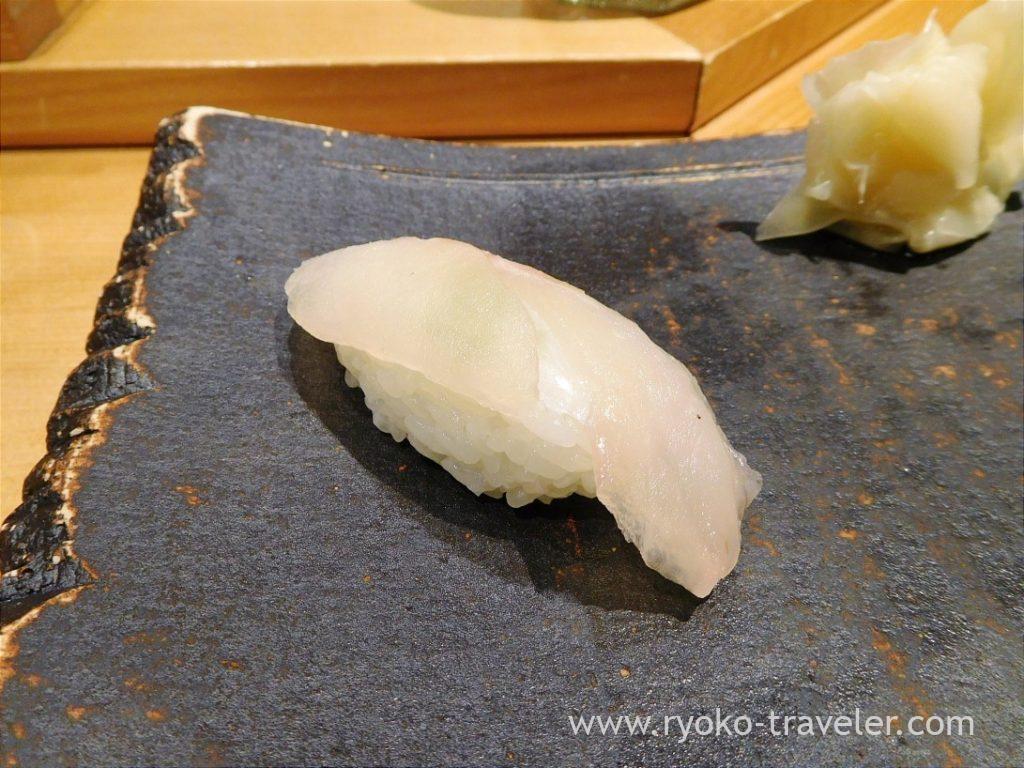 Lean meat of tuna. Fresh tuna. Many restaurants in Tokyo put tuna rest overnight or more to add tuna richer taste and flavor. But I love such a fresh tuna, too 🙂
Toro part of tuna. This marbled meat is beautiful ! It looks fatty, but actually it wasn't.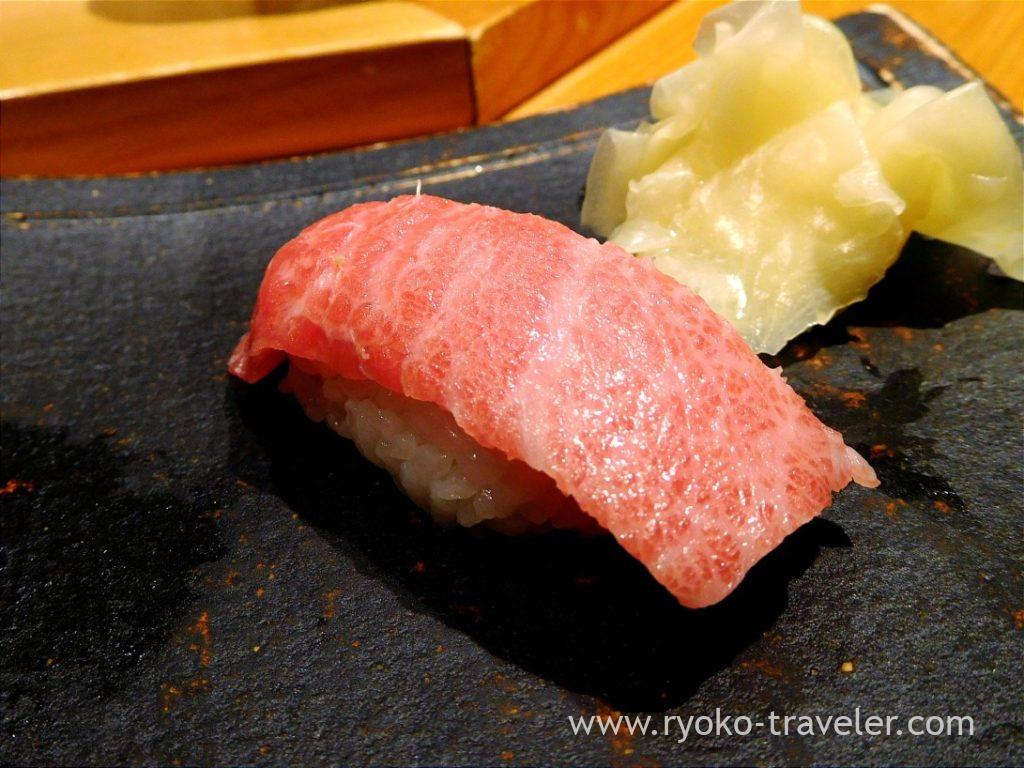 Scallop. The green thing is perilla. It's the tastes of Hokkaido ! So sweet and tasty.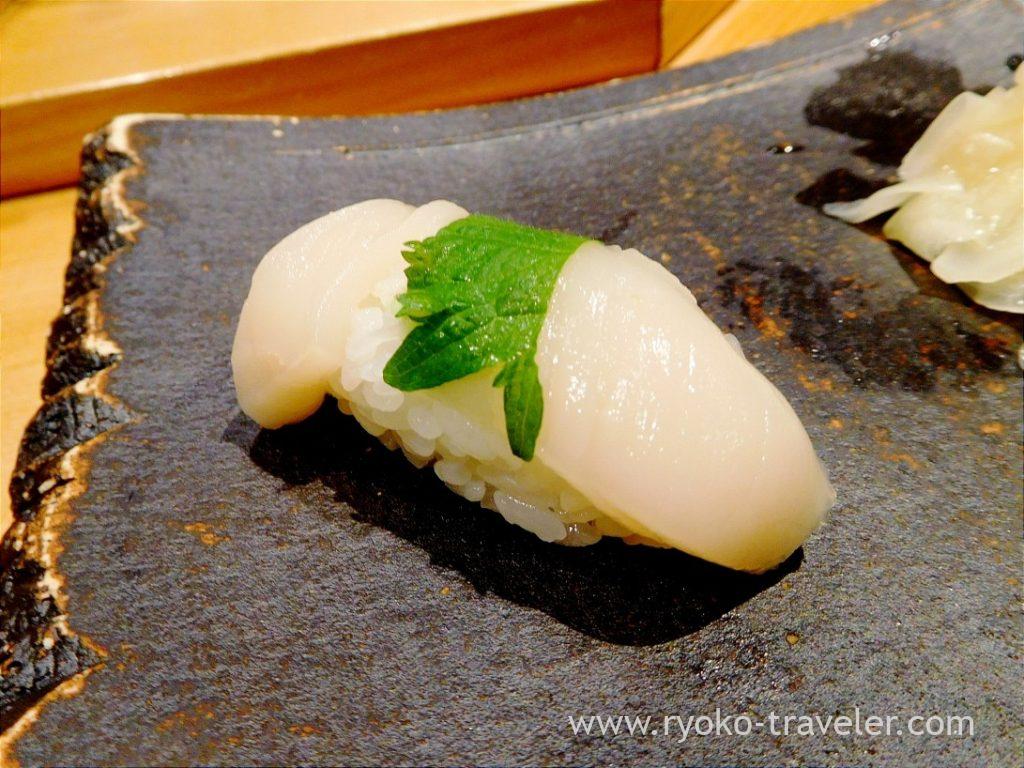 Salmon. Salmon is a specialty of Hokkaido, too.
Abalone. Thick and fresh abalone had crunchy texture.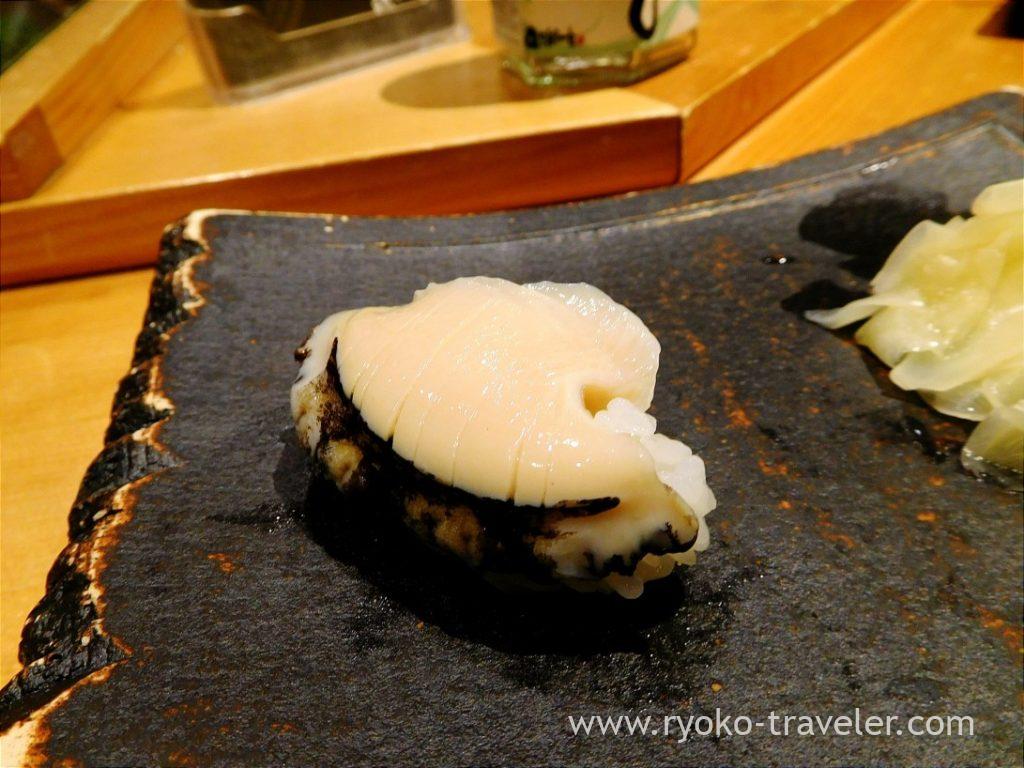 Botan shrimp is one of my delight food. It was fresh and had sticky texture. I wanted to eat more.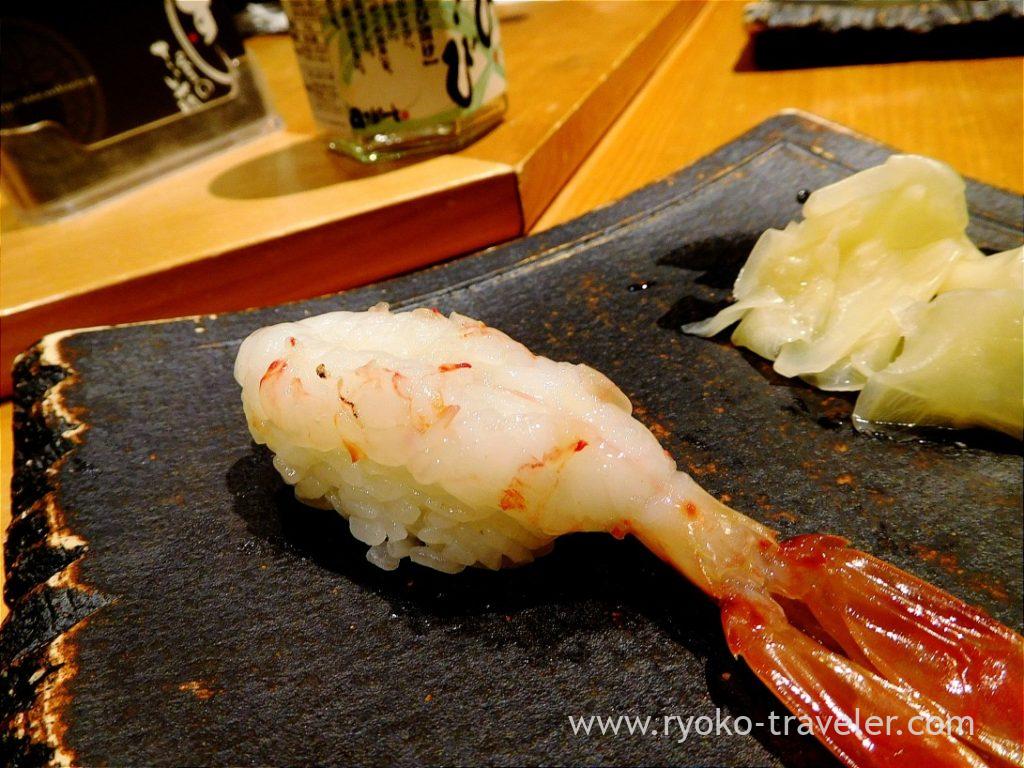 Surf clam. It had crunchy texture. Hokkaido have good clams all the same !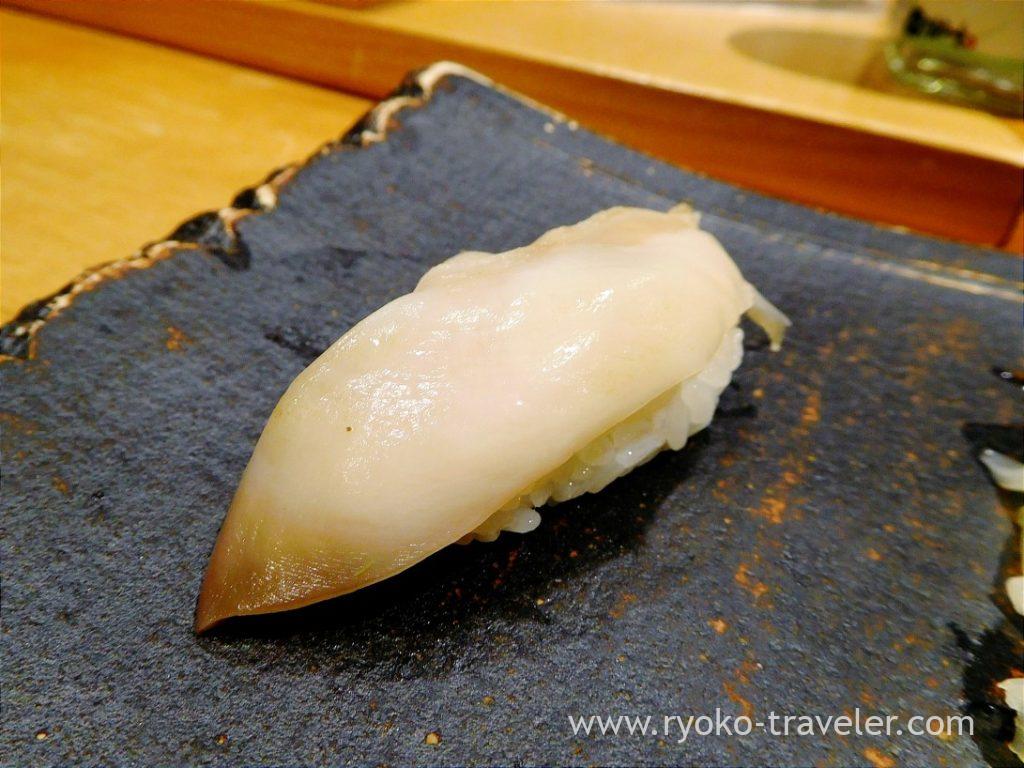 Herring roe on kelp. It was seasoned with salt lightly. I liked it best in the course.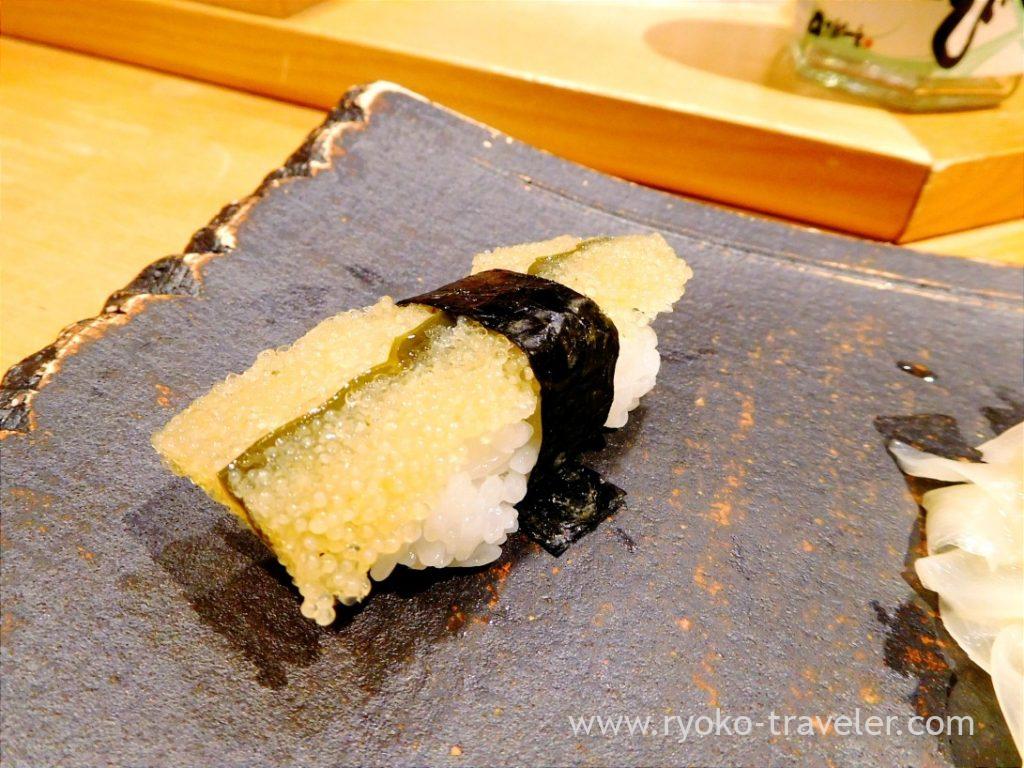 Of course, the set have Salmon roe.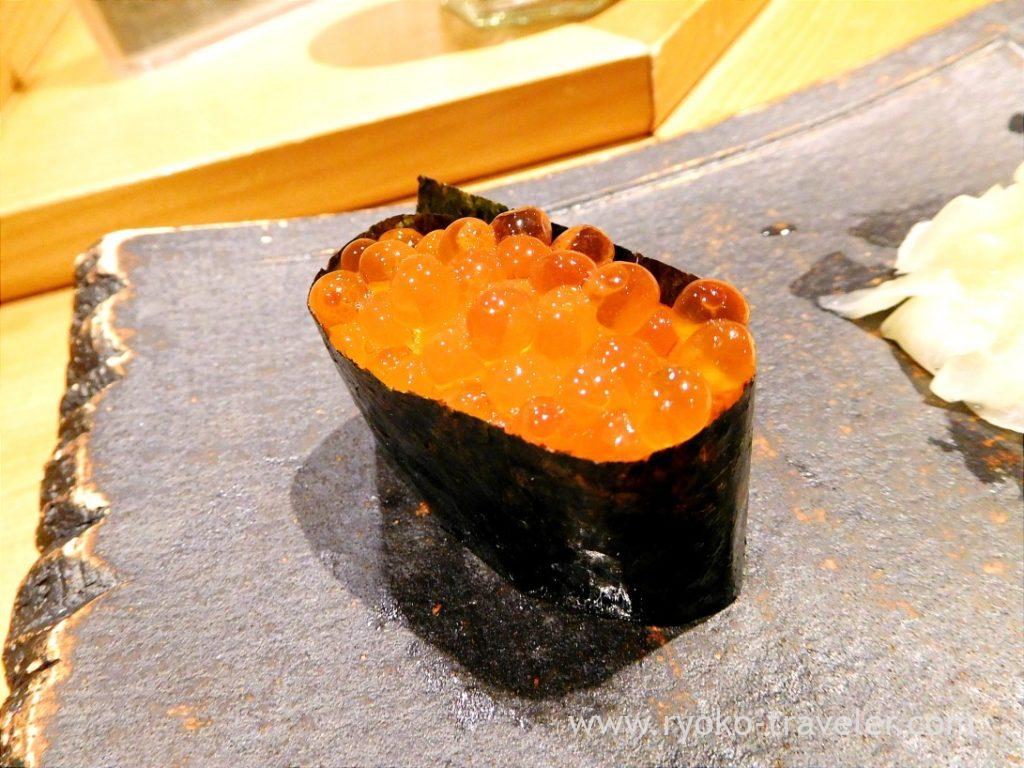 Sea urchin. I felt that I'm in Hokkaido now when I ate salmon roe and sea urchin 🙂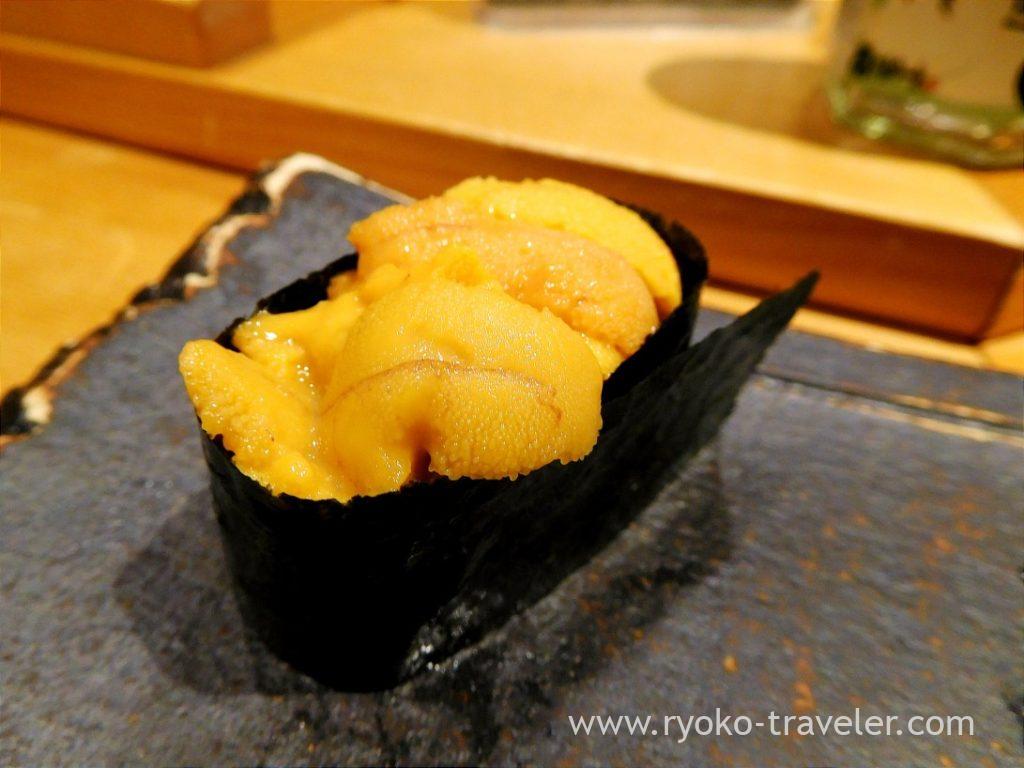 Last, Soft roe. It had springy texture.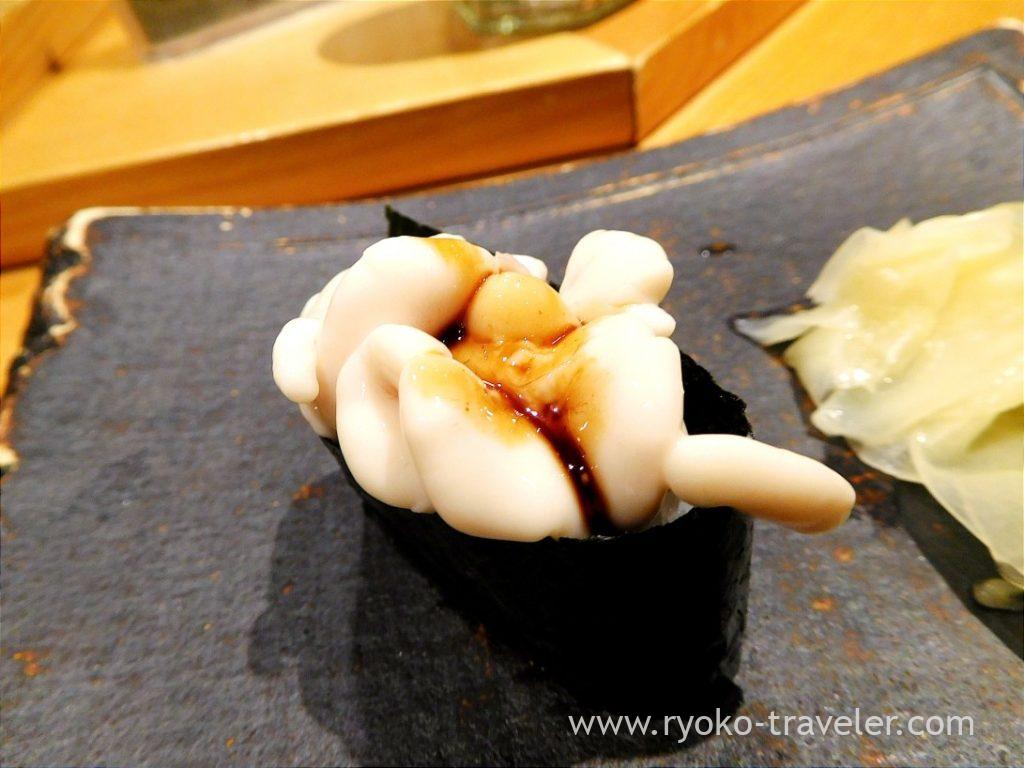 Last, Miso soup was served. It had akamoku (devil weed).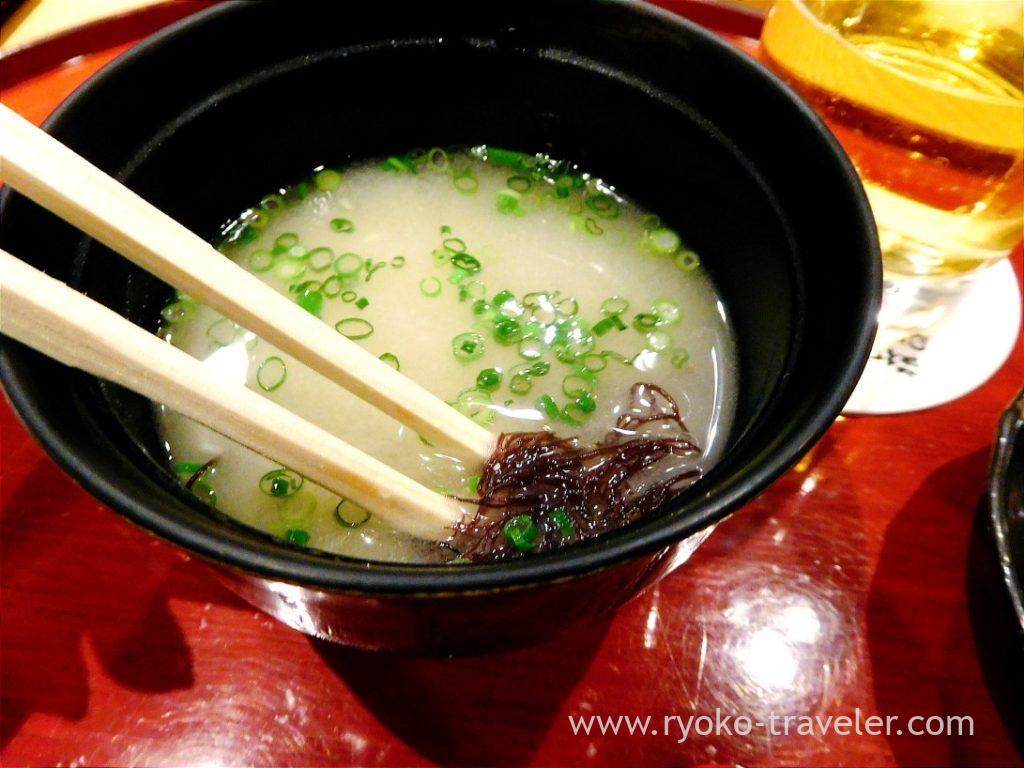 Everything was fresh and tasty. Piece of shari(rice) was rather small and easy to eat even small mouth of woman. Though I didn't see the menu of drinks, Omakase course, beer and tax cost me about 6200 yen in total.
My neighborhood ordered 3000 yen course. Okimari course (3000 yen) had luxury seafood like sea urchin, samon roe, lean meat of tuna, botan shrimp and so on. So, I think if you want to have these seafood only, Okimari course is enough.
About

Name Sushiya no Saito (すし屋のさい藤)
Open Lunch, Dinner
Credit card Available
Reservation Available
URL Website

Google Map