Sorenari (ソレナリ) that was one of the popular ramen shop in Kinshicho temporarily closed because of relocation last July. And finally they were reopen close to Ichikawa station ! I think regular customers from Kinshicho can go to there easily.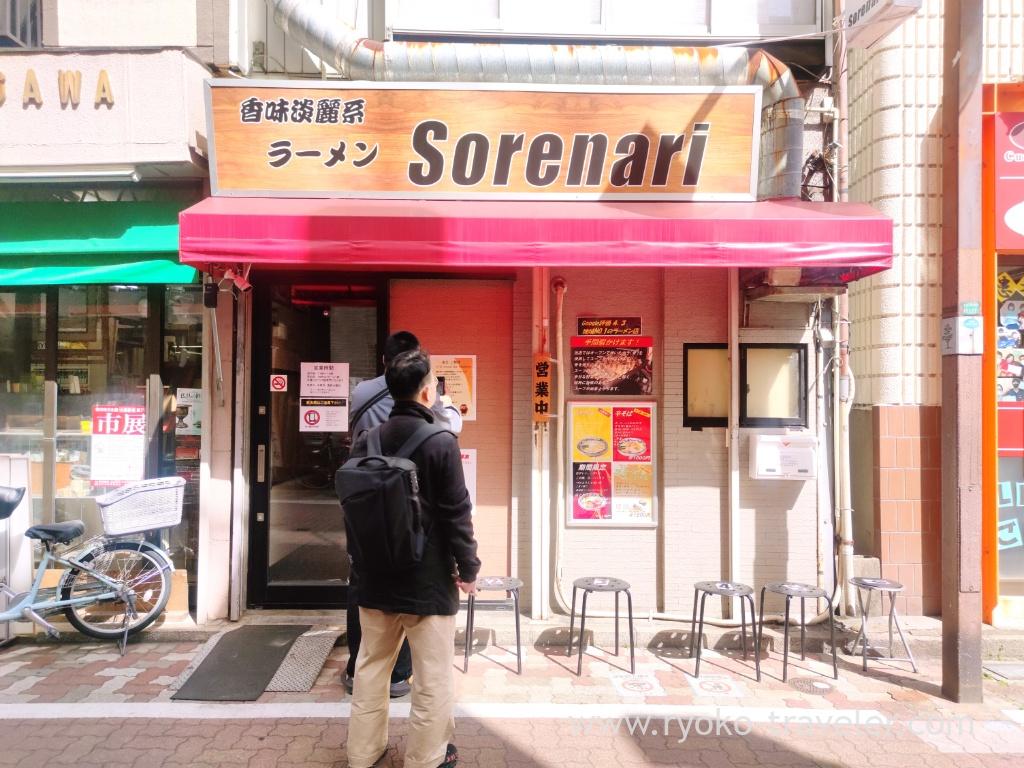 They have only six seats. The manager said sometime only one chef do everything.There is a ticket vending machine at the back of the room. It's inconvenient a bit for customers, but it's safe ! Recently many shop suffer from thief.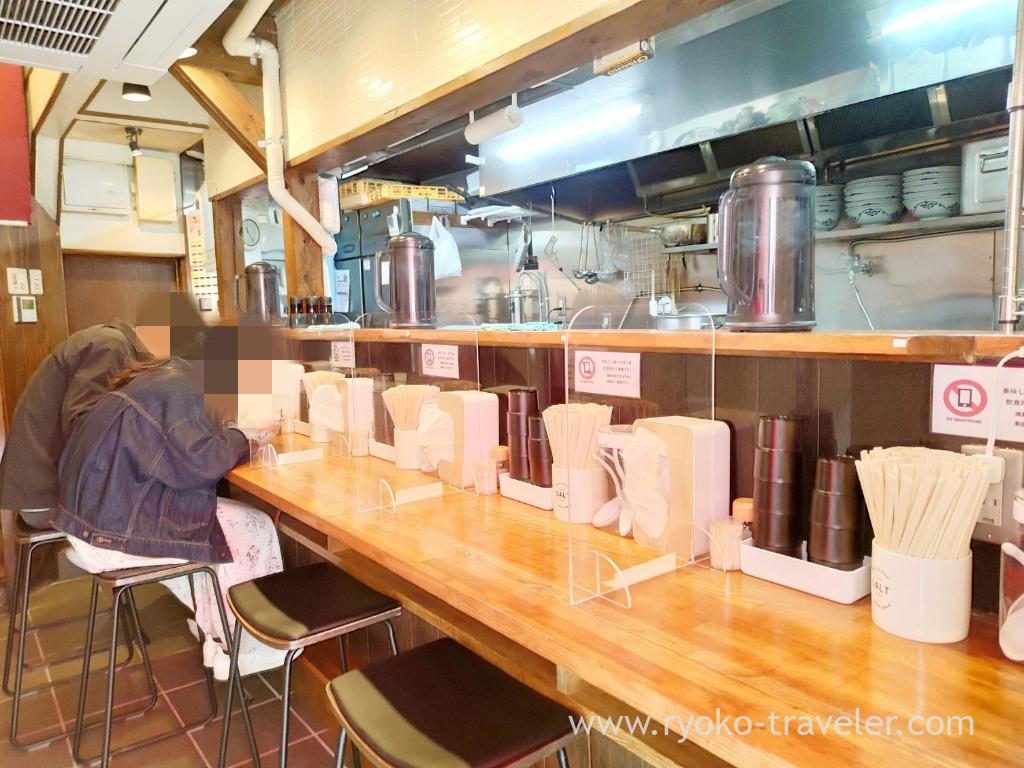 This is the ticket vending machine. Menus. Now they can't serve niboshi ramen steadily because of higher price of niboshi. On Thursdays,they serve bejipota tsukemen only.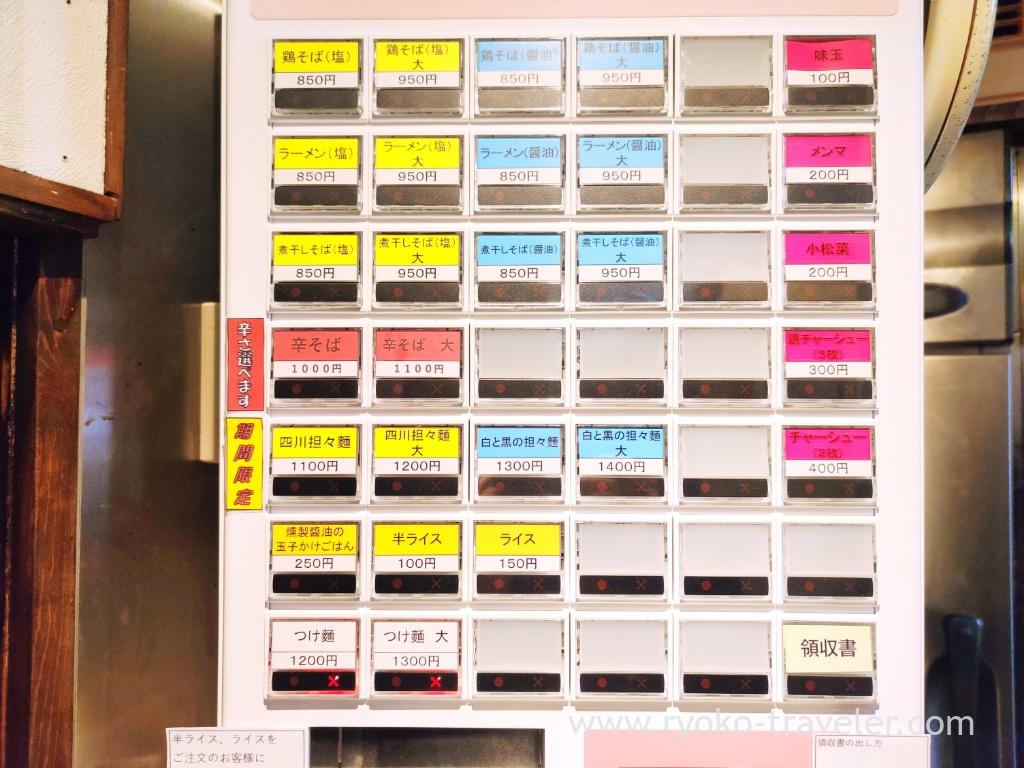 Rice and small rice have some small dish suitable for rice. Spicy soybean sprout is regular. Many ramen shops preapre paper apron by free of charge, but sorenari require some fee. I think it's good because "Free" is not free actually. Cost of paper apron is included in price. All people have to pay for that even if they don't use it.
Sorenari grill chicken and pork's bone at first. And then they make soup stock by them. It takes much time, so almost all shops don't do such a thing. Just Sorenari.
焼き上がり 良
本日も営業致します

あいにくの雨ですが宜しくお願い致します🙇‍♂️☔️ pic.twitter.com/UDjcu14jrr

— ラーメン Sorenari (@ansinroomhiro) May 23, 2023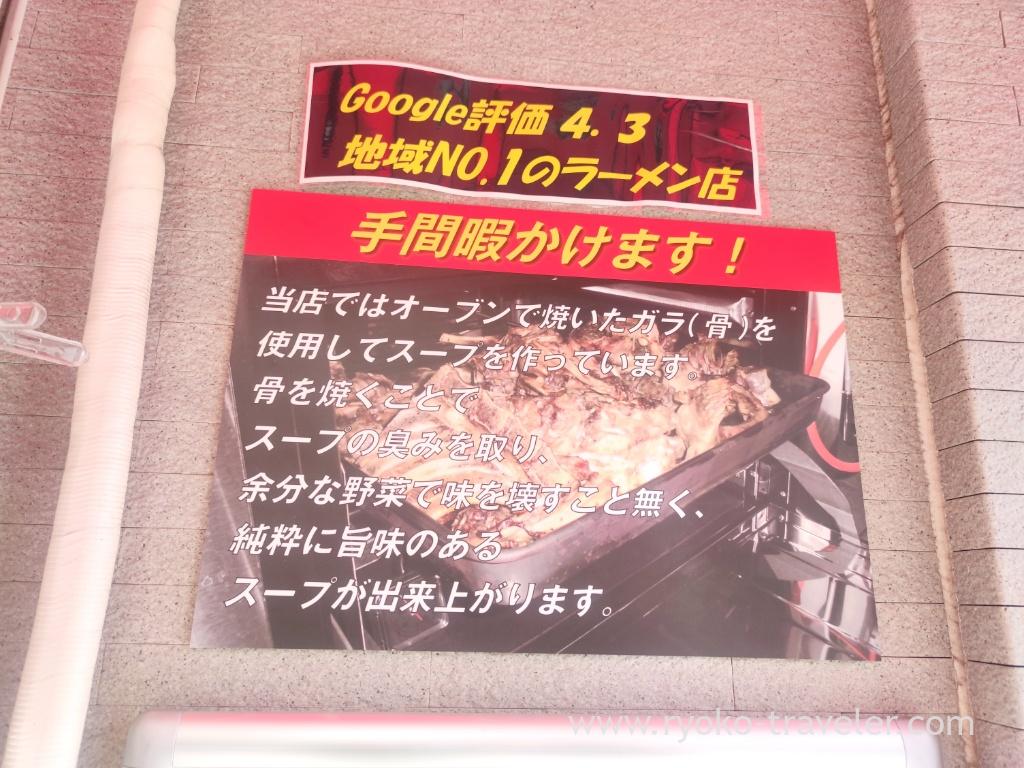 But their soup have refreshing tastes, but have rich flavor and extract of fat of animals without bad smells.And sansho pepper and ginger add sharp flavor.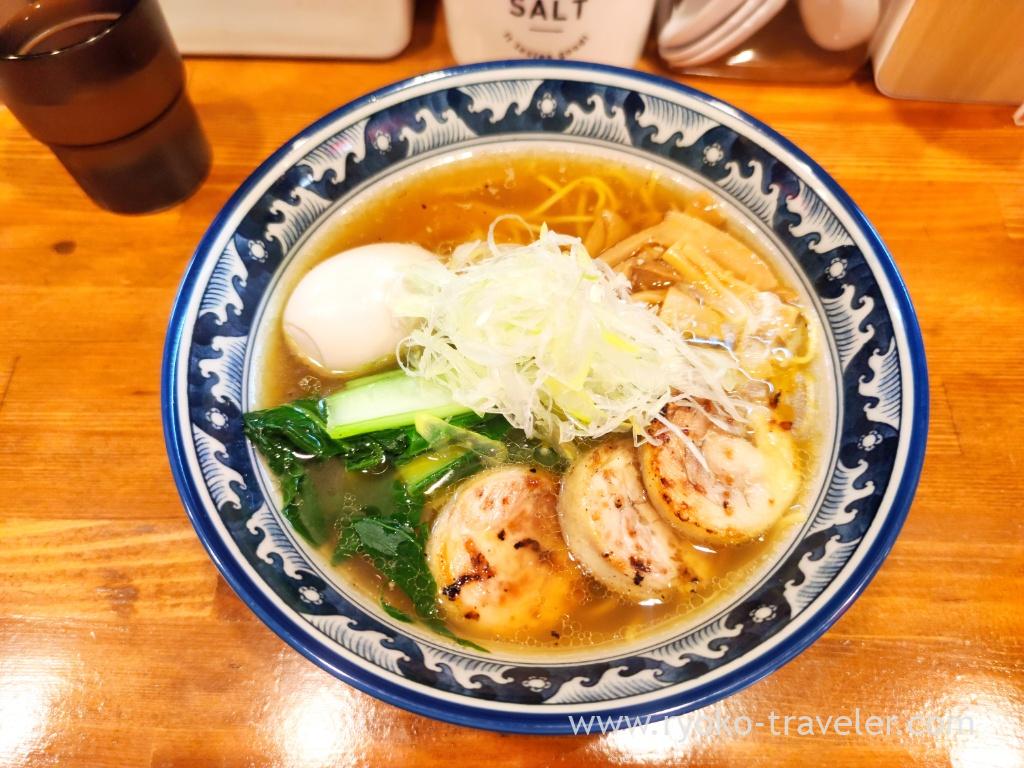 It have three slices of roast chicken, menma, green onion, and Chinese spinach. I was impressed by the flavor of the roast chicken ! The fat of the roast pork make the soup flavorful.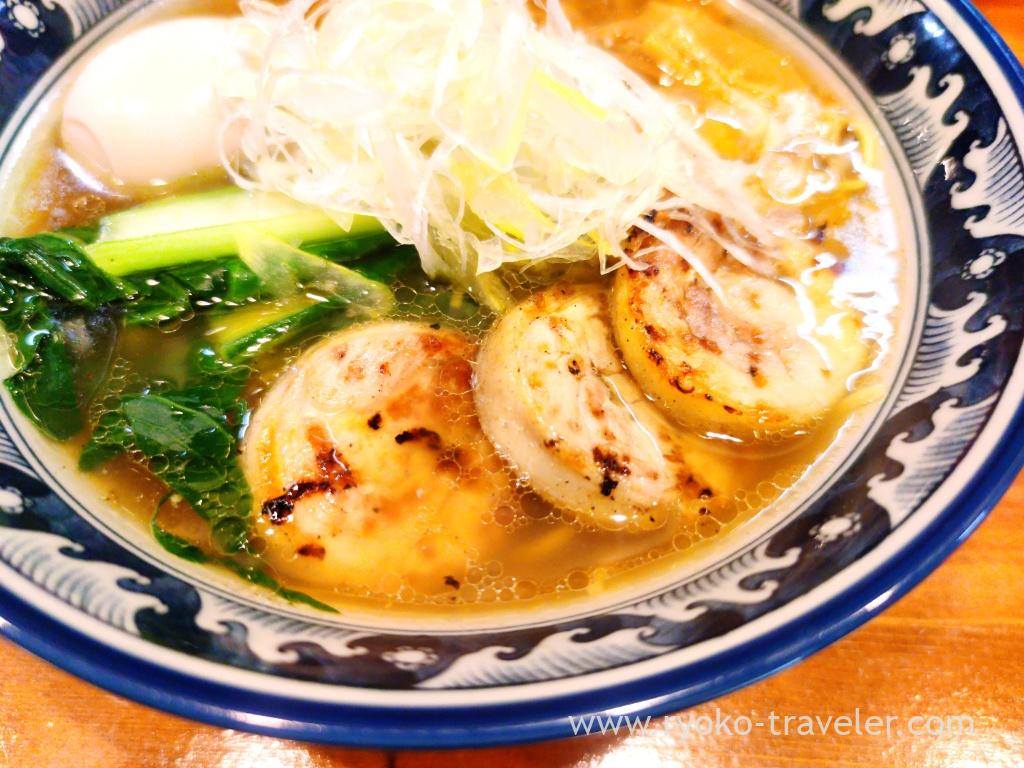 The noodles are thin and straigh. It had smooth texture. Good.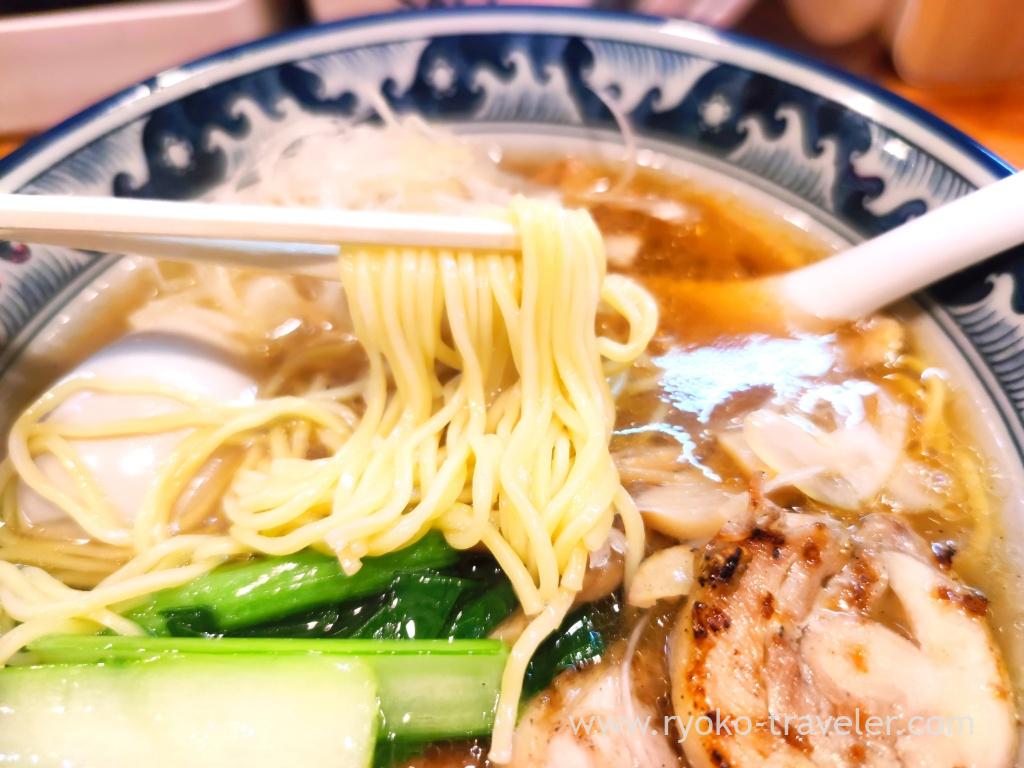 This is sio ramen. I tasted a bit, but I didn't find the tastes because shoyu ramen was stronger.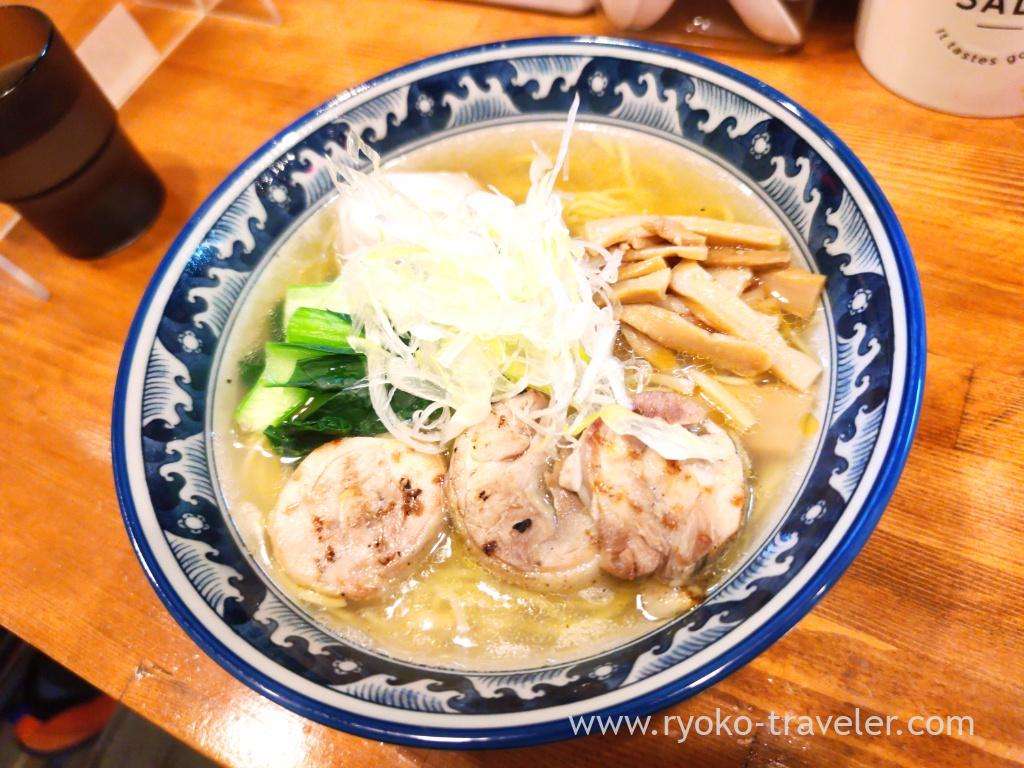 I was glad that Sorenari came to IChikawa ! Welcome !
About

Name Ramen Sorenari (ソレナリ)
Open Lunch, Dinner
Reservation Unavailable
Credit card Unavailable
URL Twitter

Google Map