I visited Sasuga Rin (流石 琳) in Ginza with four friends for early dinner. Sasuga Rin is soba restaurant and serve udon, too. Rin is very popular restaurant, so you'd better reserve in advance.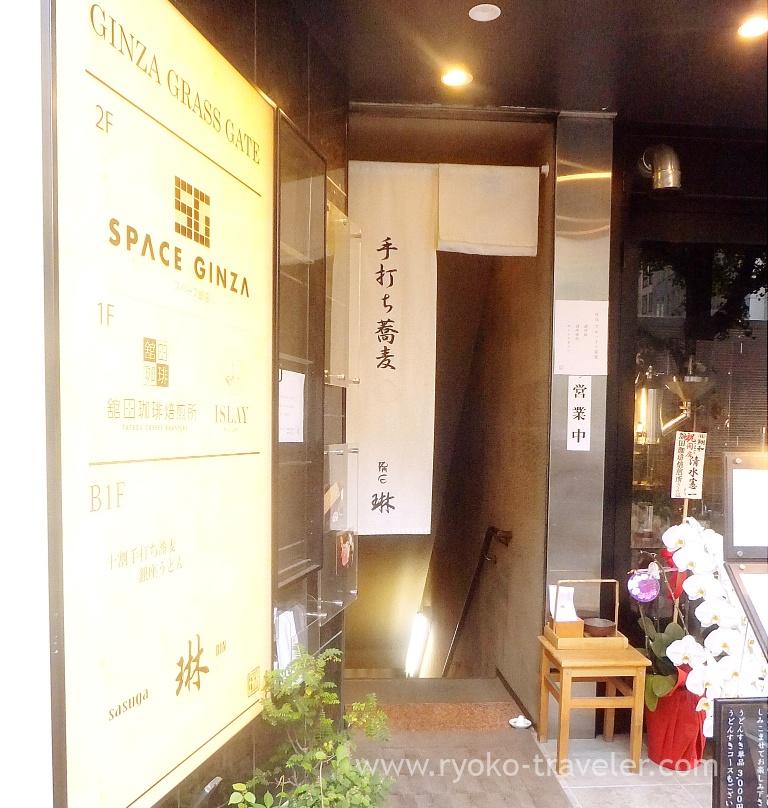 Interior. There are some counter seats and several tables having four chairs each are at the back of the room.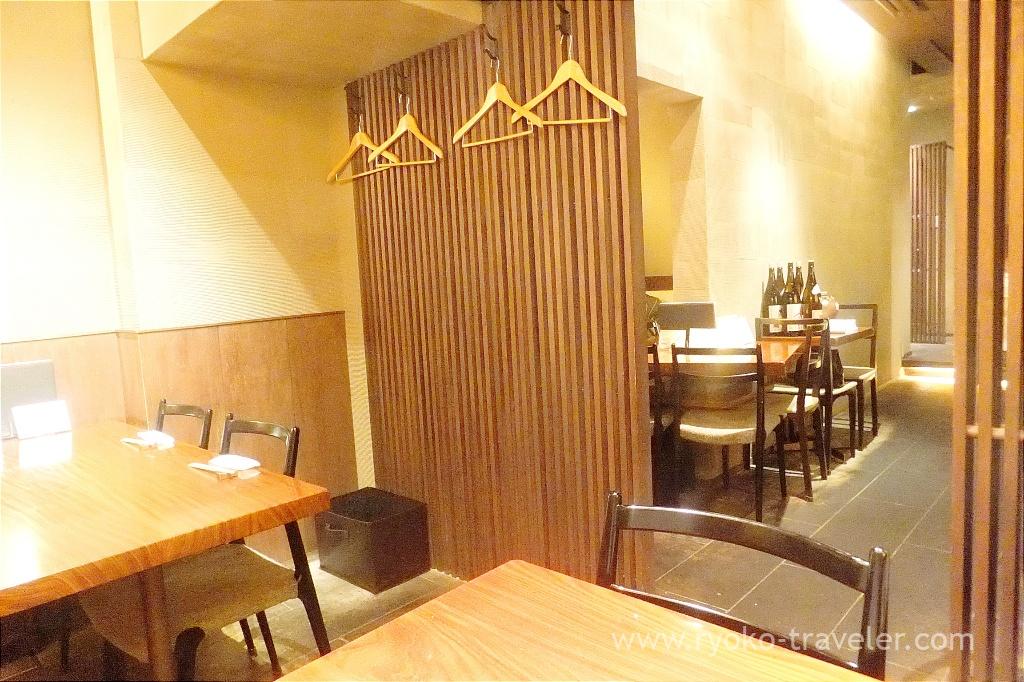 They have COEDO beer. So, I ordered it. COEDO beer Beniaka. By the way, COEDO is CO(KO)-EDO. It doesn't mean Edo. It means "flourish town like Edo". The representative town is Kawagoe of Saitama prefecture. And this COEDO beer is local beer made by beer company in Kawagoe. Its name have "EDO", so, many restaurants in Tokyo serve it.
Vinegared mozuku seaweed was served as otoshi (included in service fee).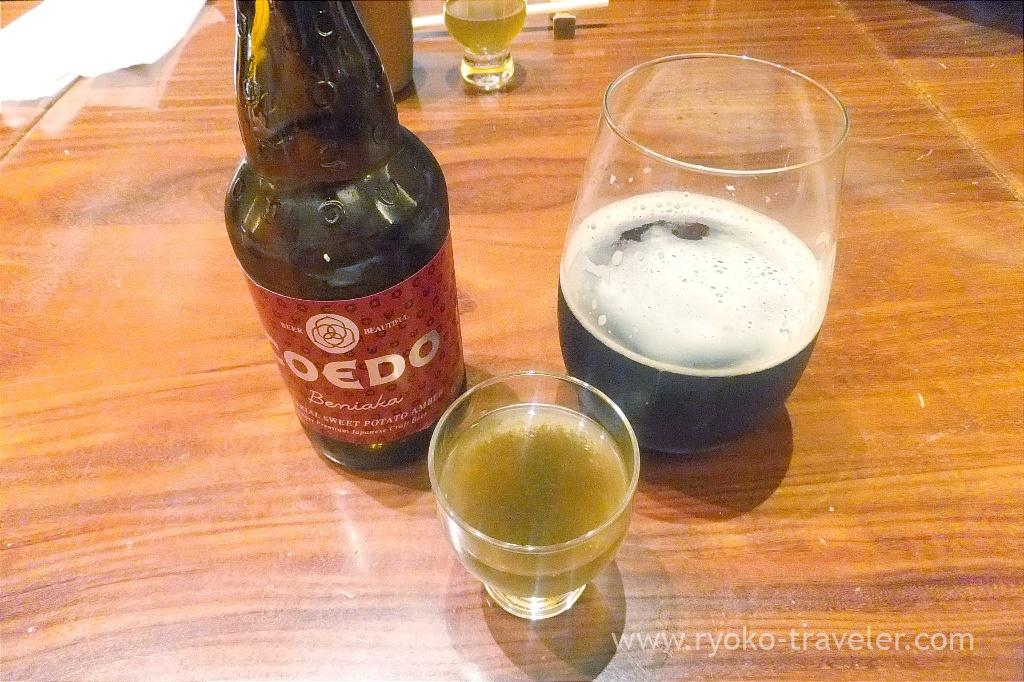 We ordered Small 6 dishes course (小皿コース, 1800 yen). This course don't have soba and much foods. It's for drunker before eating soba.
At first, monaka was served. It's not dessert. Potato salad having ducks meat was sandwiched, not anko. The potato salad was like liver putty and good.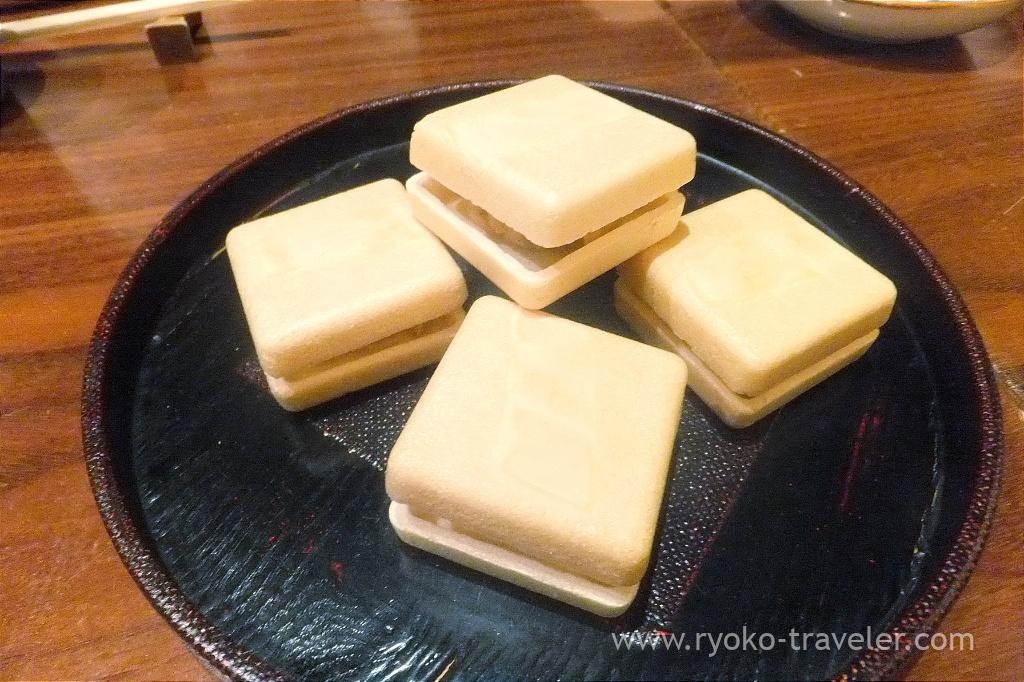 This is Dashimaki tamago. It's tamagoyaki having plenty of soup stock.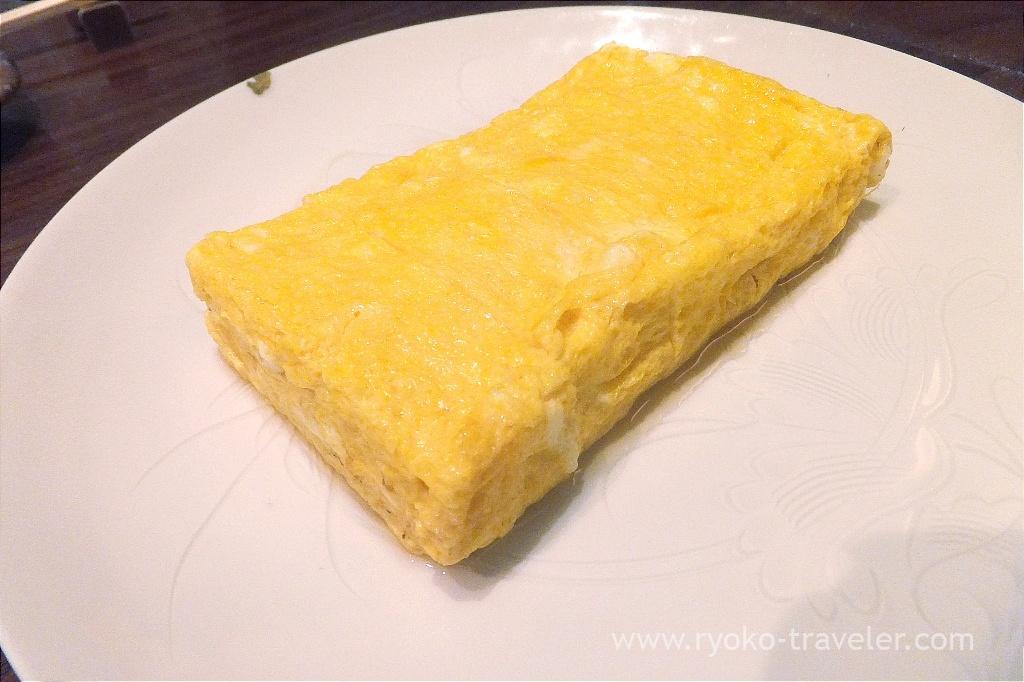 Boiled Pacific herring and Butterbur. Those are boiled with soy sauce and sugar. Japanese normal tastes.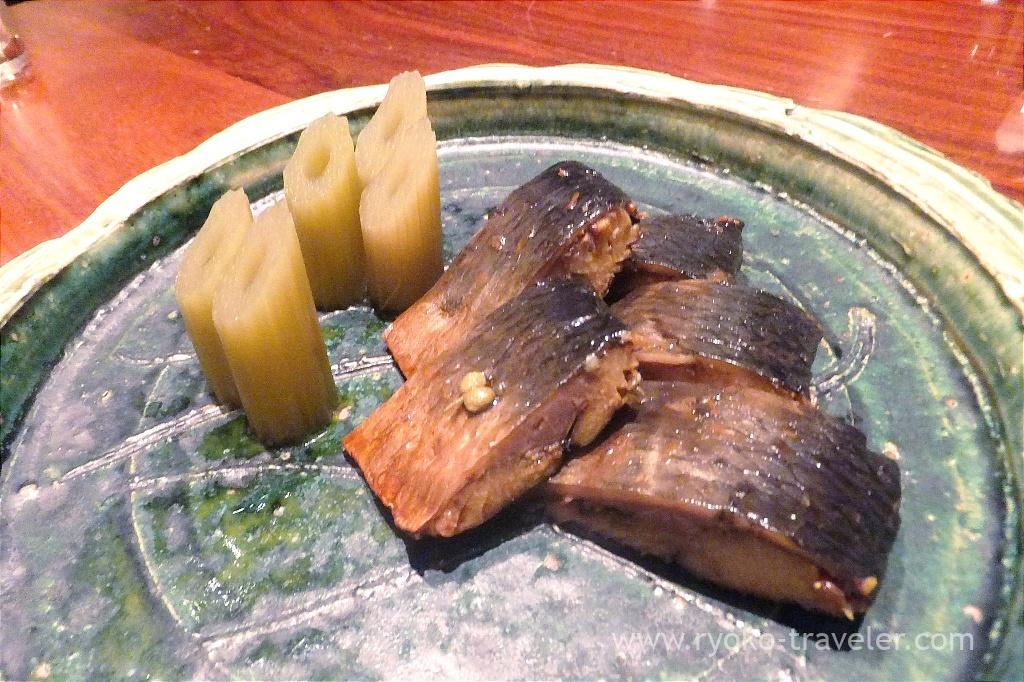 Do you know satsuma-age ? Satsuma-age is deep fried fish cake. And this is Satsuma-yaki. It's grilled fish cake. Both is popular in Kagoshima, but Satsuma-yaki is not well-known in Tokyo. But it's good.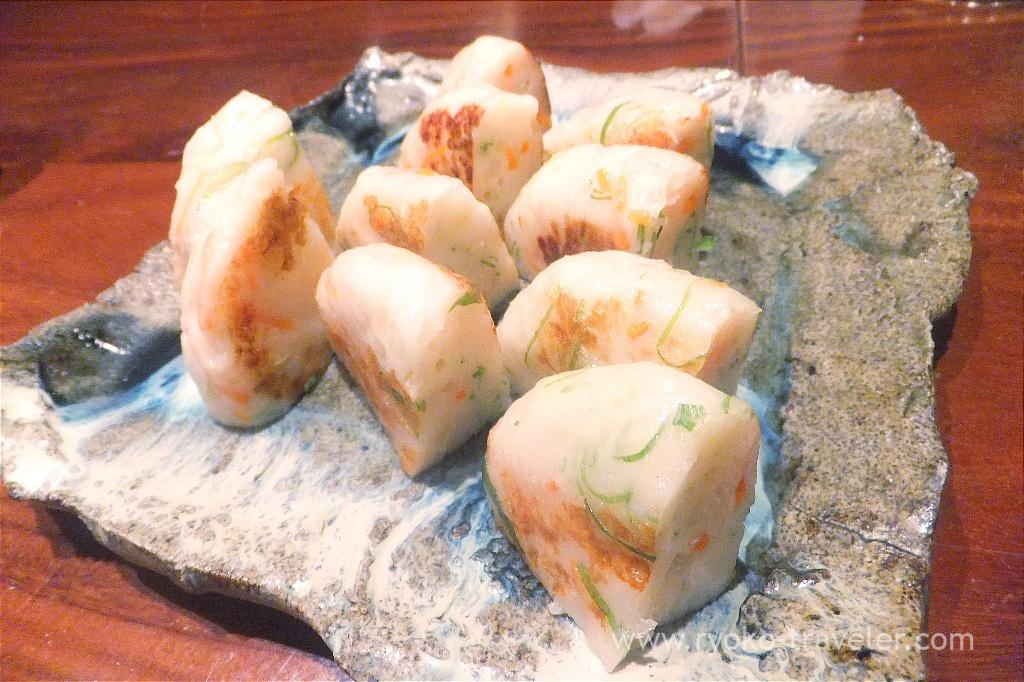 Sakura-ebi prawn kakiage tempura. Sakura-ebi is very small and pink-colored shrimp. Especially kakiage is good way of cooking it. It's so crisp and the flavor was excellent.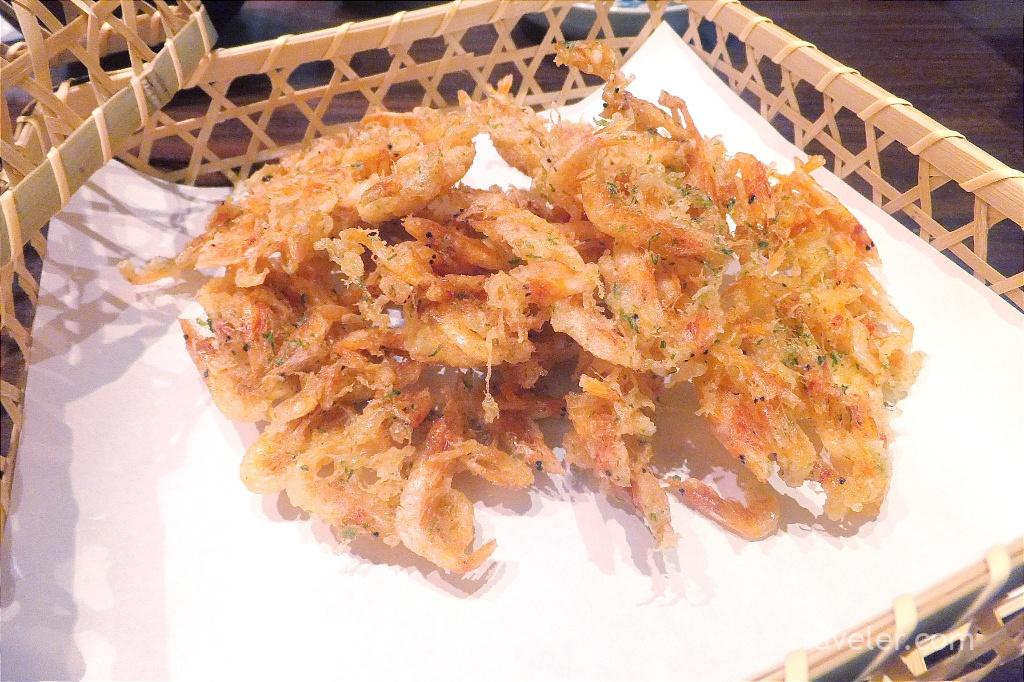 Last of the course. Boiled chicken with spicy and sweet sauce. Those chicken had springy texture. Delicious. Much green onion went with chicken well.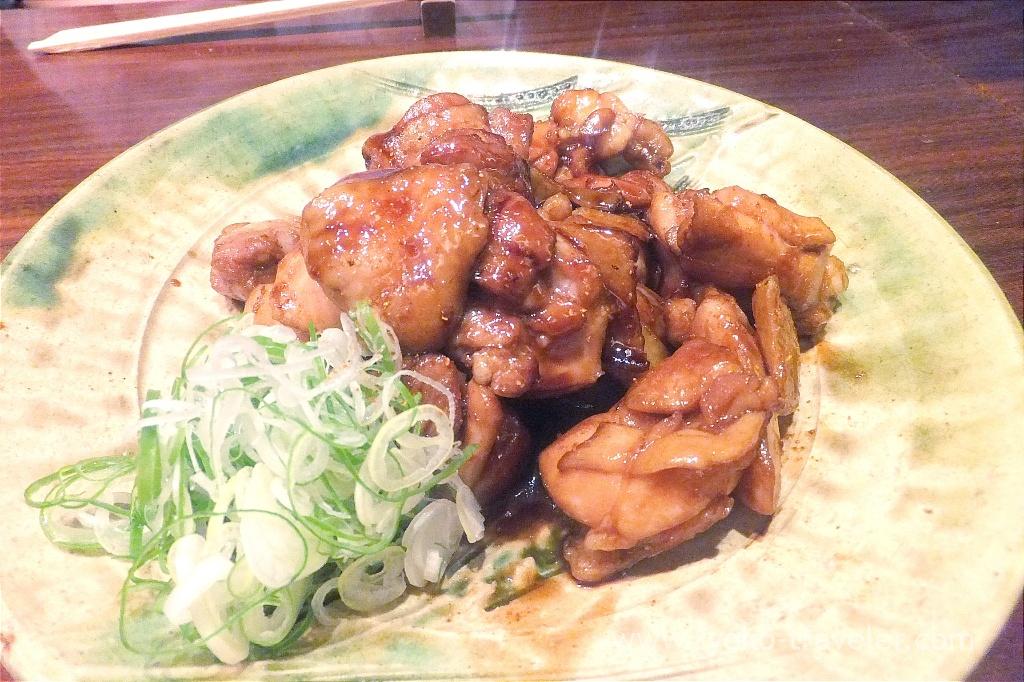 And after, I ate it. Hiyakake udon (冷やかけうどん). Hiyakake is cold soup without any ingredients. Udon in a cold soup. It's simple. The soup was clear and tasted really good. The udon had springy texture. I was impressed by the simple "delicious" !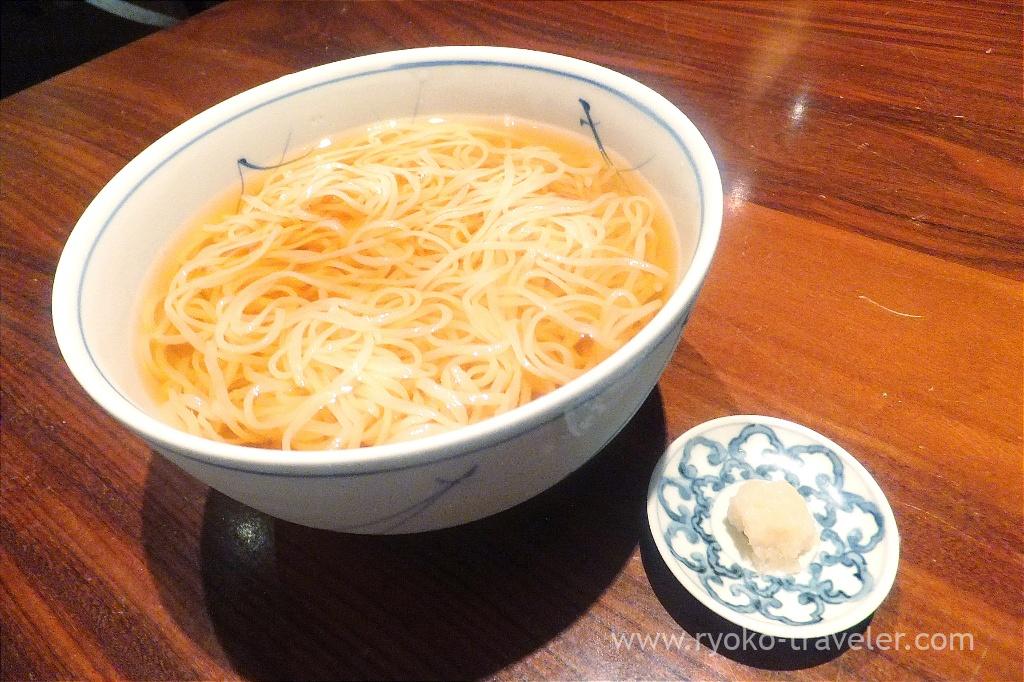 Because soba was sold out that time, we all ate udon. But their udon have high popularity as well as soba.
About

Name Sasuga Rin (流石 琳)
Open Lunch, Dinner
Reservation Available
Credit card Available
URL Website, Instagram, Twitter
Google Map