Saichi (麺や 佐市) that is located in Kinshicho area serve oyster ramen. I love oyster ramen, so I visited there. When I got to there, there were so many people waiting in line.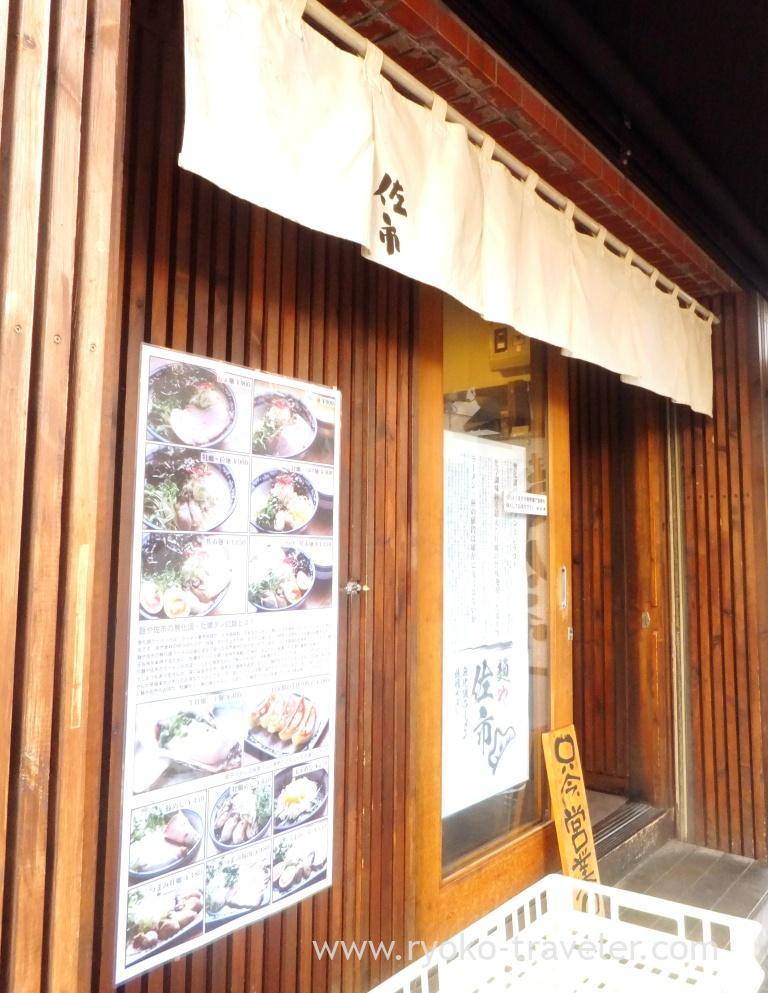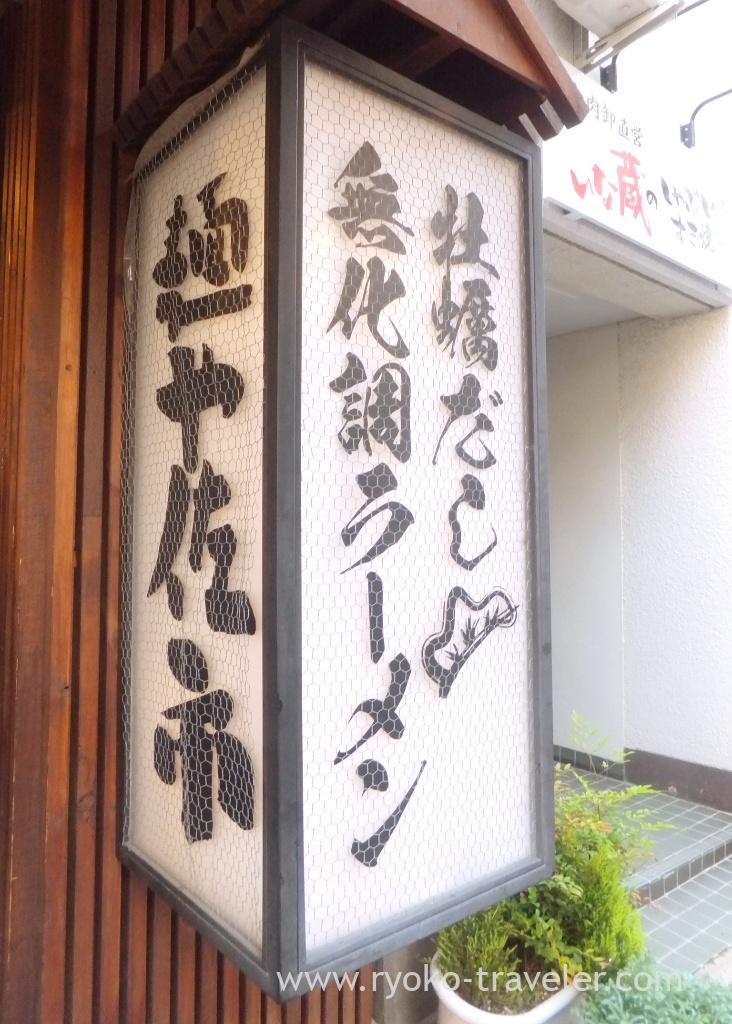 This is the oysters ramen. The soup had plenty of extract of oysters. And it have two oysters.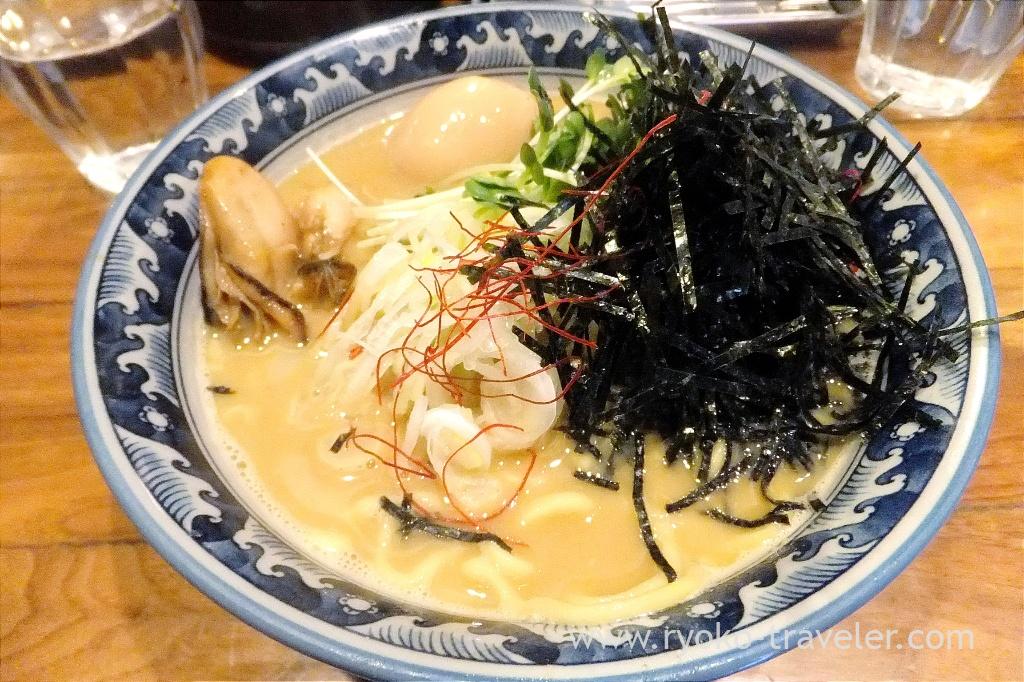 Those oysters were fried with butter. The flavor of oysters spread out in my mouth. And the soup is very thick and creamy. This soup stock is made of pork bone.
Ajitama. The yolk was still raw 🙂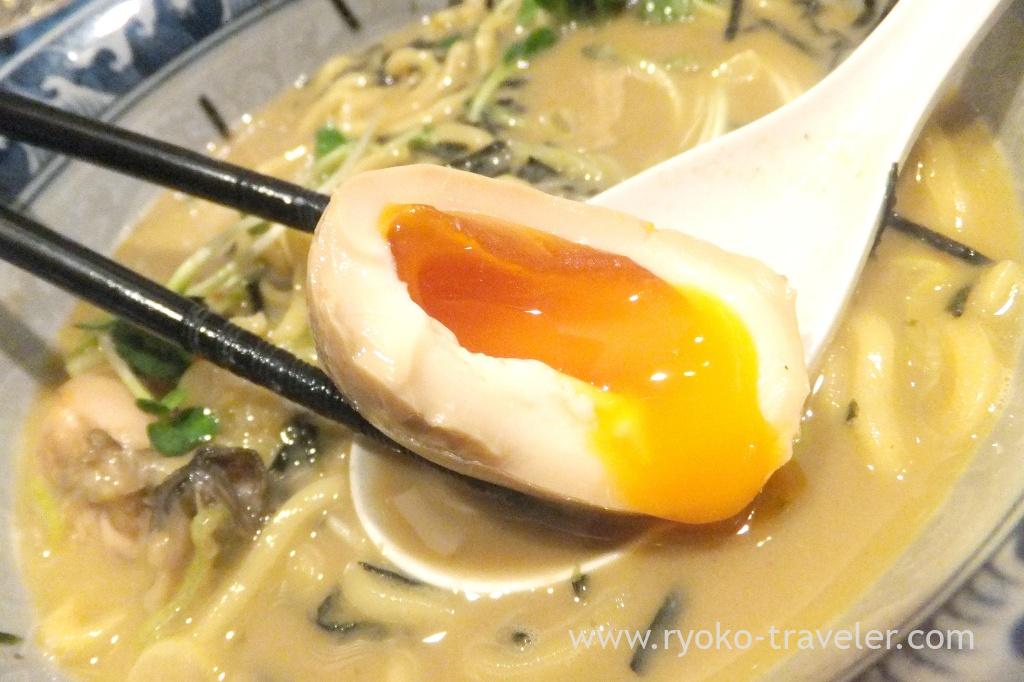 My friend ordered it. Oysters rice. It have two oysters on the rice. And green onion, aprouts. The sauce tasted as same as ramen soup's.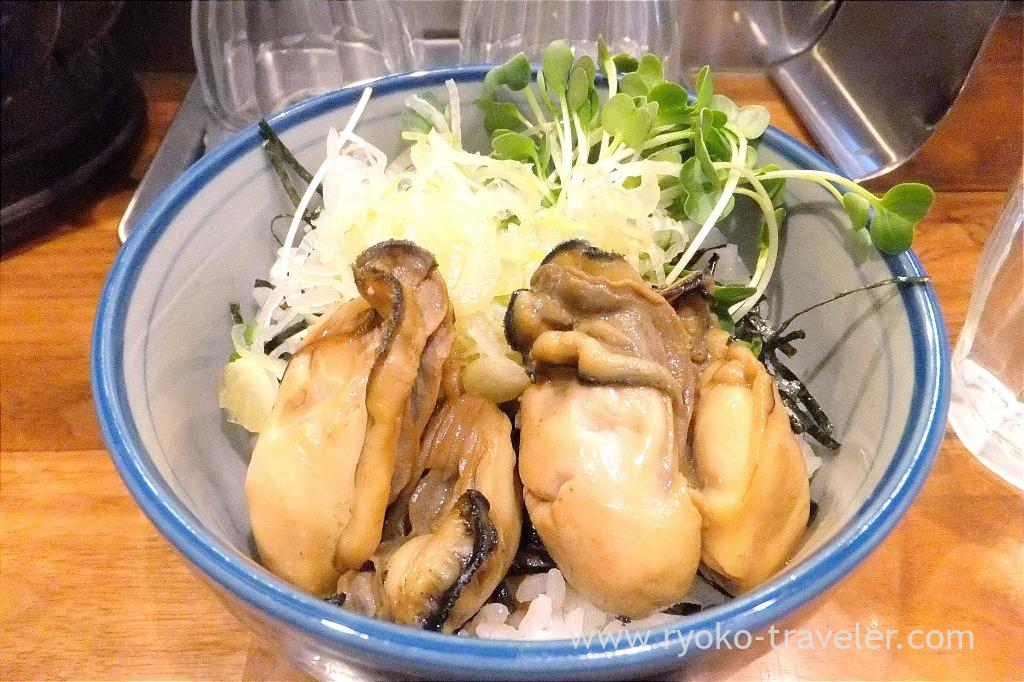 When we finished eating and got out of the shop, there were still many people waiting though it was near 3 p.m. I agree. Certainly there are many ramen shops in Kinshicho. But Saichi's ramen is one and only.
About

Name Saichi (麺や 佐市)
Open Lunch through dinner
Credit card Unavailable
Reservation Unavailable

Google Map