Kachidoki was said to be poor ramen area, but now there are many ramen shops, for example, Tsujita, Sharin and so on. Ramen Yoshii (らぁ麺 吉井) was open on the 2F of Kachidoki Sun Square Bldg in 2020 and they are one of the most popular ramen shop in Kachidoki area. Especially, there are so many people waiting at lunchtime.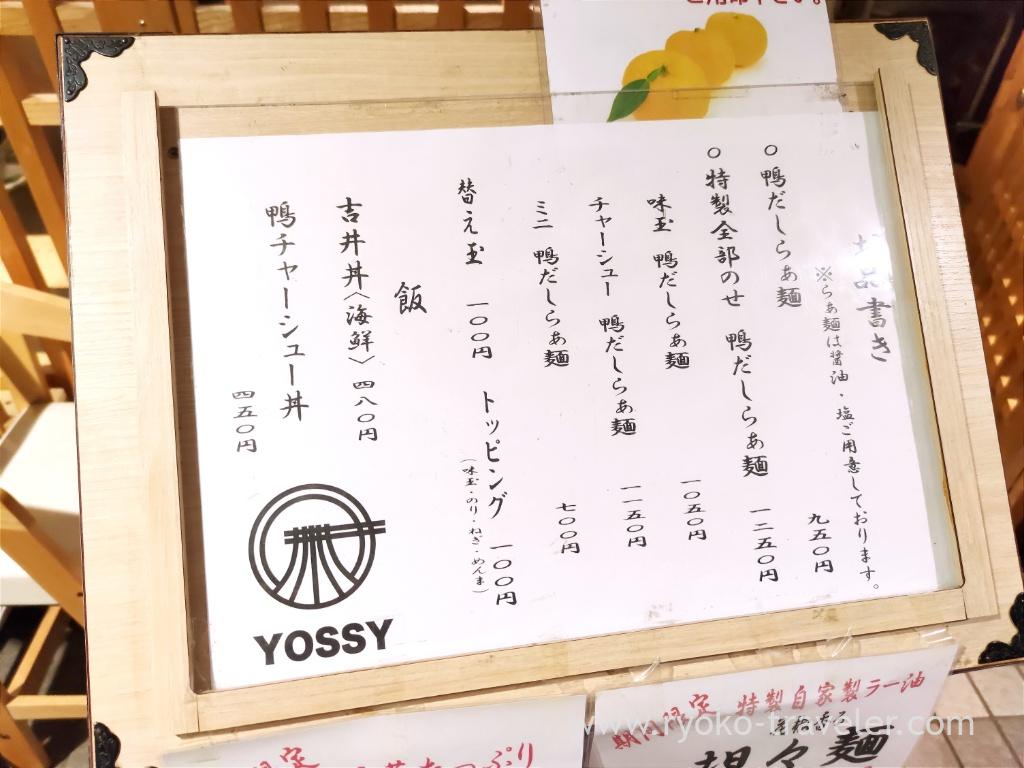 The shop is narrow. They have only 9 seats in the shop. There's a ticket vending machine at the entrance. I bought a ticket and was seated.
Menus.They have two types of ramen Shoyu (soy sauce) and sio (salt). Both have soup stock having duck's extract.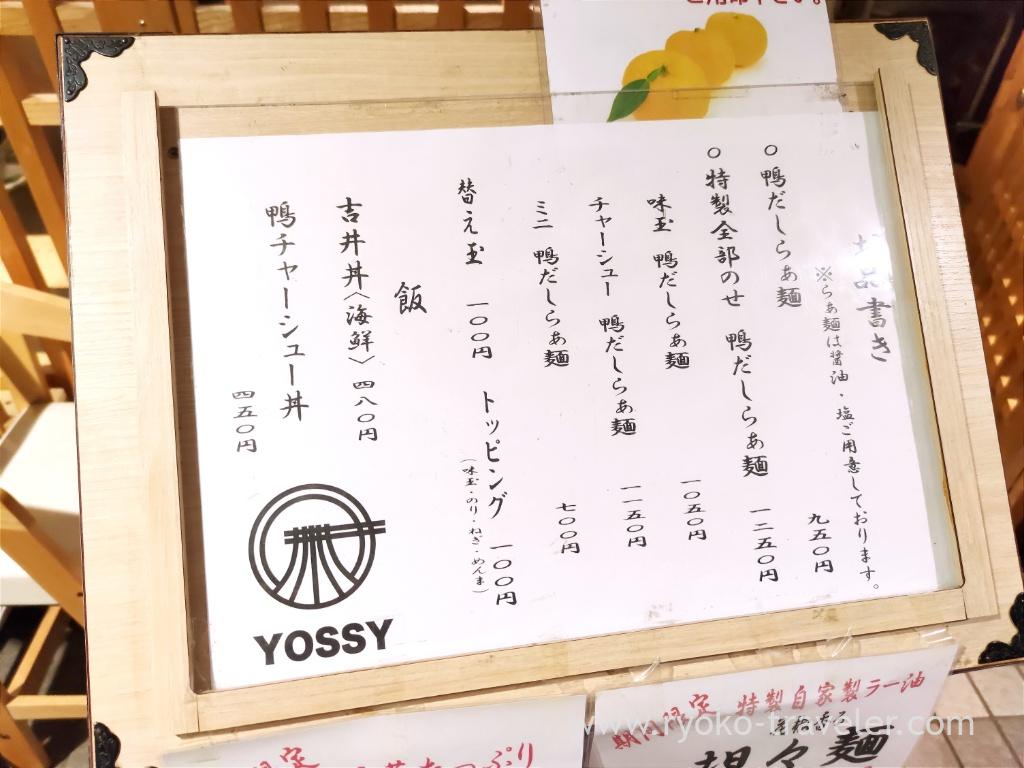 And another, they have beer, highballs.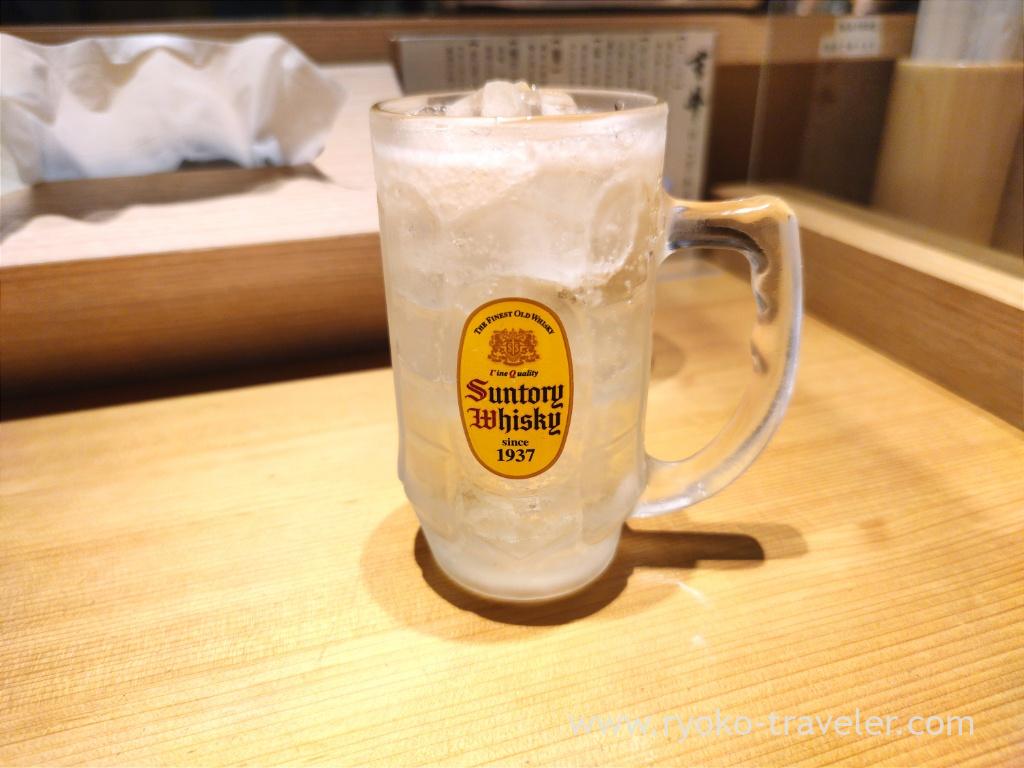 I ordered shoyu ramen with egg. The brown soup is made from duck's bones. It's sweet because of Ise soy sauce. The soup have plenty of duck's fat, but it's not greasy at all. Mild.

It have roasted duck, fresh green onion, menma (bamboo shoot), minced duck meat ball, baked green onion. And egg. This is Maximum Koi-Tamago (マキシマムこいたまご). Recently many ramen shop use this egg. It have bright orange york.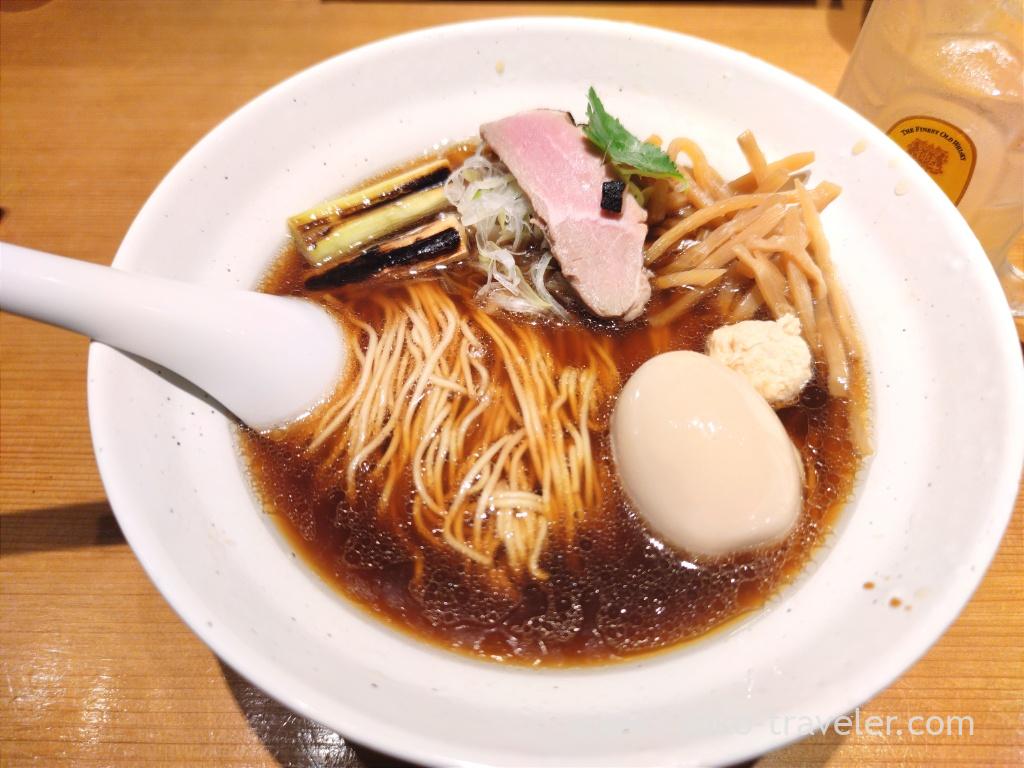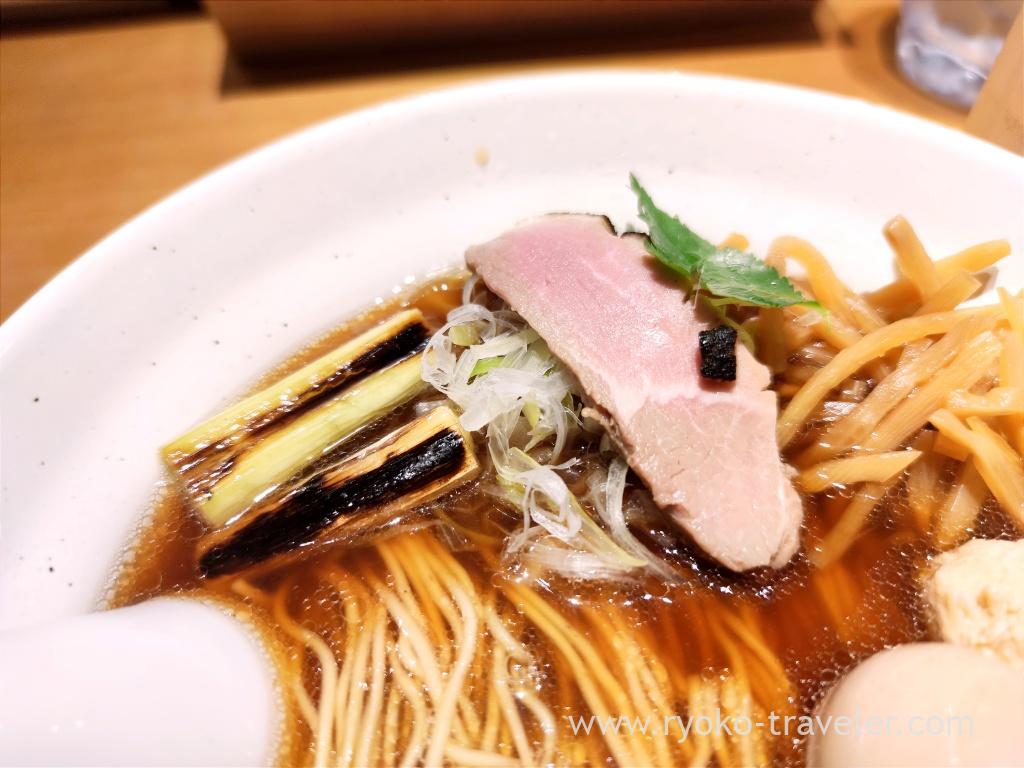 It have whole wheat flour and the flavor of wheat is stronger. It's like soba. The egg was half-boiled one. Though it was delicious, I felt the flavor of duck was weak because of strong soy sauce flavor. If you want to feel the flavor of duck clearly, sio ramen might be better.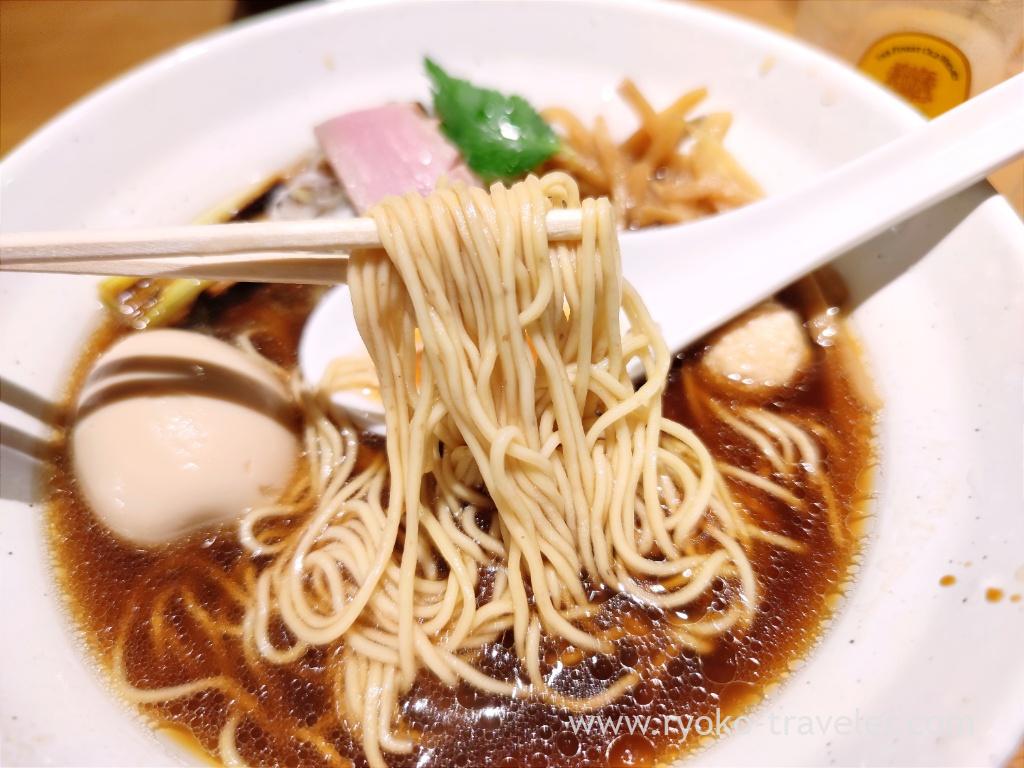 But it have abundant flavor of soy sauce. Good. I agree people wait such a long time at lunchtime. Kachidoki didn't have such a polished ramen.
About

Name Ramen Yoshii / Ramen Yosshy (らぁ麺 吉井)
Open Lunch, Dinner
Credit card Unavailable
Reservation Unavailable

Google Map