Notice : Bistro Persil moved to Ginza area.
Please confirm new address at my post.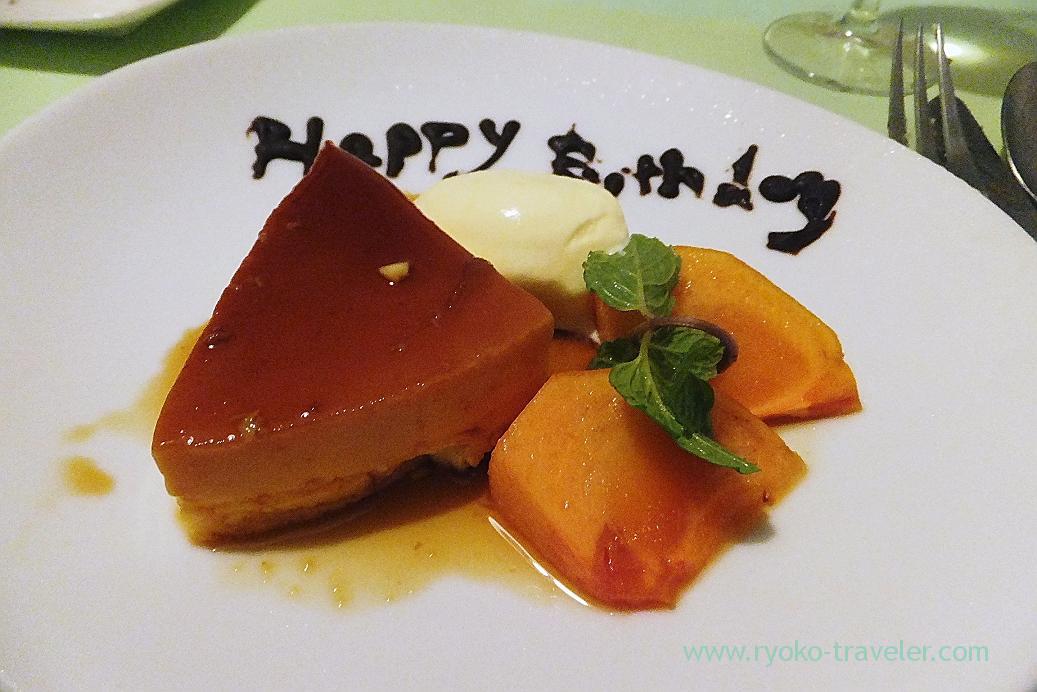 Ginza : Our longing hamburger steak and pudding at Persil

That brings back memories. This is about the dinner that we had before Christmas. I joined the dinner party at Persil...


(January 31th, 2016)
---
Cozy bistro at the back of street in Higashi-Ginza.
I went to Bistro Persil for dinner end of last month 😀
"Perci" is bistro that is located Higashi Ginza.
I arrived at Higashi Ginza so early, but I couldn't find the bistro.
Then, I could find the person who was in charge of the dinner party in the bistro at the window 😛
Though I made a memo about dishes, it is too rough so I could hardly understand it. So, probably the details of dishes are not right completely, Sorry 🙁
Because I hadn't been being in good health, I drunk grape juice 😛
We ordered chef's choice course. Probably it was about 5500 yen.
At first paste (ペースト) came.
I cannot tell which is which, but Yamaudo, Onions, Baked eggplants.
I took this picture lest I should take my shadow. It is not good picture 🙁
Breads (パン)
It's soft and springly.
Terrine came. Scallops and cods terrine (帆立とたらのテリーヌ).
Each vegetables were fresh.Terrine had smooth texture.
Then fish dish came.
This is a sauted horse mackerel (鯵のソテー).
The soup looked like ratatouille … there was a zucchini. but it isn't, I felt.
Cutting into the slice of horse mackerel, its fat appeared.
Meat dish (肉料理) came.
Meatloaf.
The bistro serve hamburgsteaks at lunch every Monday. It is very popular with regular customers.
This meatloaf had the hamburger mixture.It was very good.
And roast chicken called Shinrindori and quiche.
The corn was a type of corn, called "Gold Rush", this is very sweet 🙂 This is the sweetest corn that I have ever eaten.
Of course, the new poteto was produced in Hokkaido 😀
Dessert (デザート). The ice-cream melted in an instant :O
Fresh cheese cake. It had yogurt made at Mt.Chokai (Chokai-san) (from my vague memory :P)
This fresh cheese cake had faint sourness.
Dekopon(type of citrus fruit) produced in Miyazaki and kiwi fruit produced in New Zealand.
Dekopon was very good. It was sweet and thick.
After a meal, I drunk espresso.
I ate at bistro after a long absence. Everything was good 😀
About Persil (ぺるしぃ)
Address / Dairoku Maruka Bldg. 1F, 3-11-8 Ginza, Chuo-ku, Tokyo
Station / Higashi-Ginza station (Toei subway)
Open / 11:30 – 13:30, 18:00 – 23:00
Saturdays, national holidays / 18:00 – 23:00
Closed / Sundays, 3rd Mondays