My friend asked me to join dinner at Bistro Persil in Ginza. I had wanted to visit there for a long time ! So I was glad. I arrived at Higashi Ginza so early, and it took much time to find the restaurant.
We ordered chef's choice course. Probably it was about 5500 yen. At first, pastes was served. Yamaudo, Onions, Baked eggplants.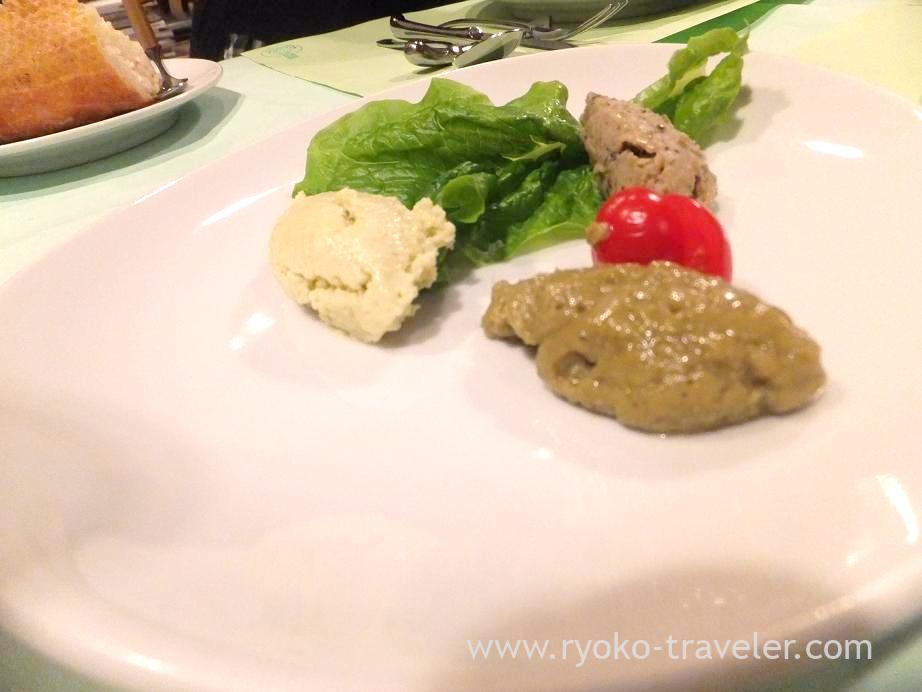 Breads. So soft.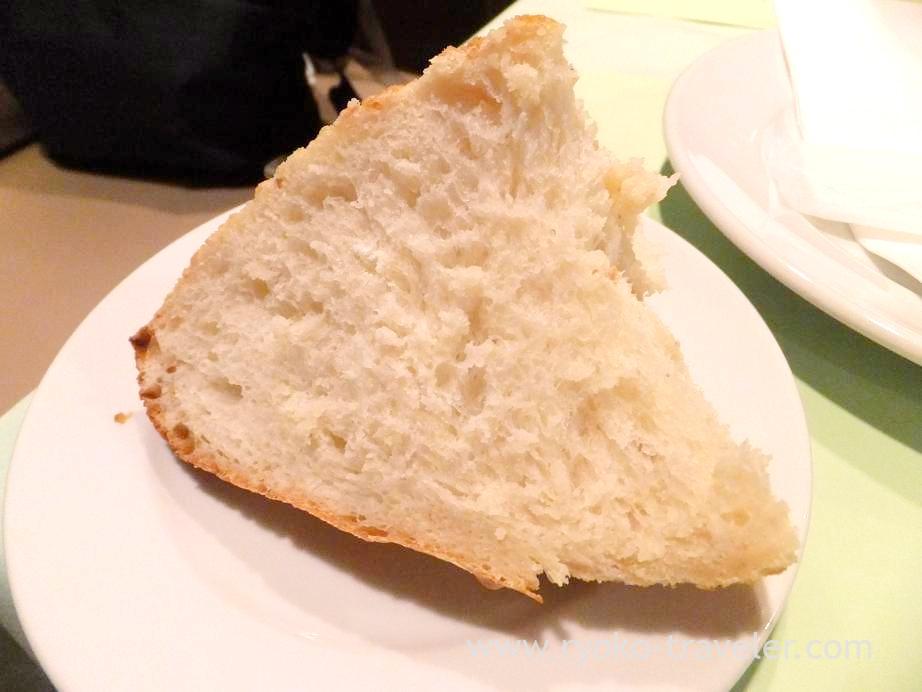 Scallops and cods terrine. The tastes of Spring. The terrine had smooth texture.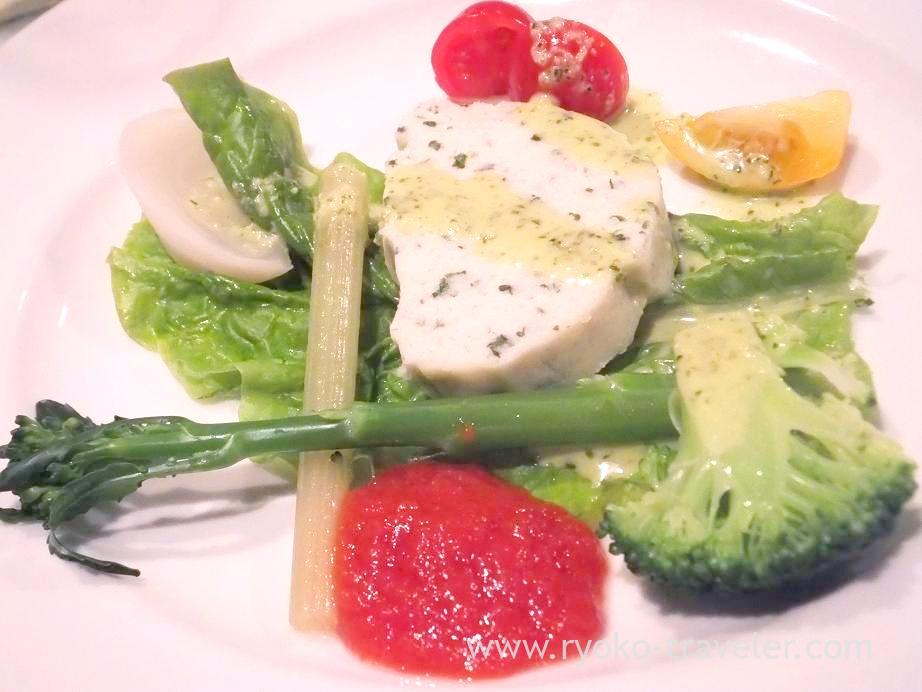 Sauted horse mackerel. The soup looked like ratatouille. It had zucchini. Once I cut into the slice of horse mackerel, its fat appeared.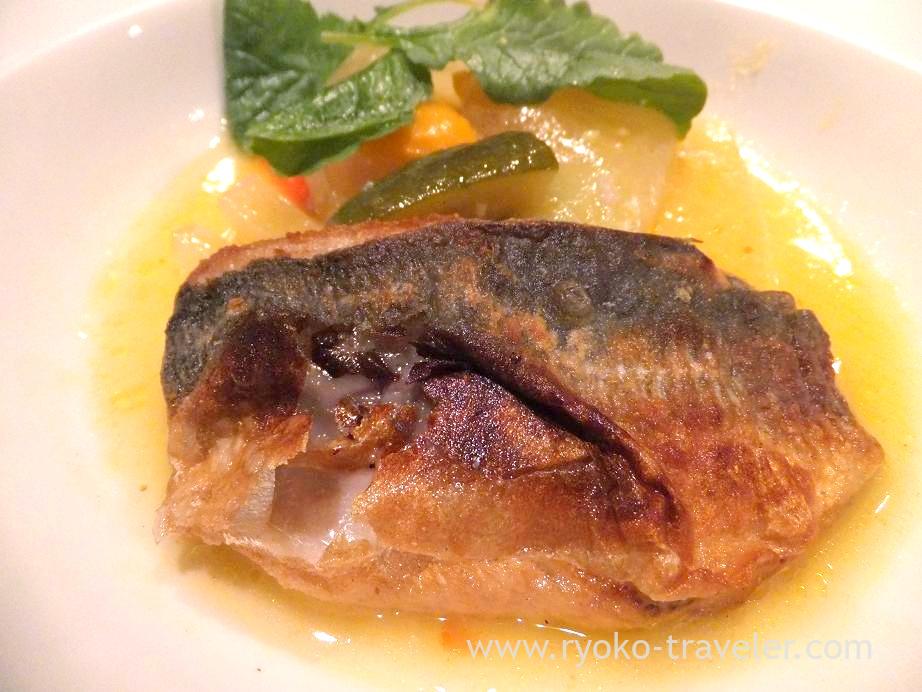 Assorted meat dish. Meatloaf and chicken. The bistro serve hamburger steak at lunch every Monday. It is very popular with regular customers. This meatloaf had the hamburger mixture. It was very good. I want to visit there at lunch time to eat hamburger steak !! Grilled chicken is Shinrindori chicken (森林鶏). And another quiche, goldrush, and potato.
Dessert. Ice cream and fresh cheesecake. It had yogurt made at Mt. Chokai (Chokai-san). This fresh cheese cake had faint sourness. Dekopon(type of citrus fruit) produced in Miyazaki and kiwi fruit produced in New Zealand. Dekopon was very good. It was sweet and thick.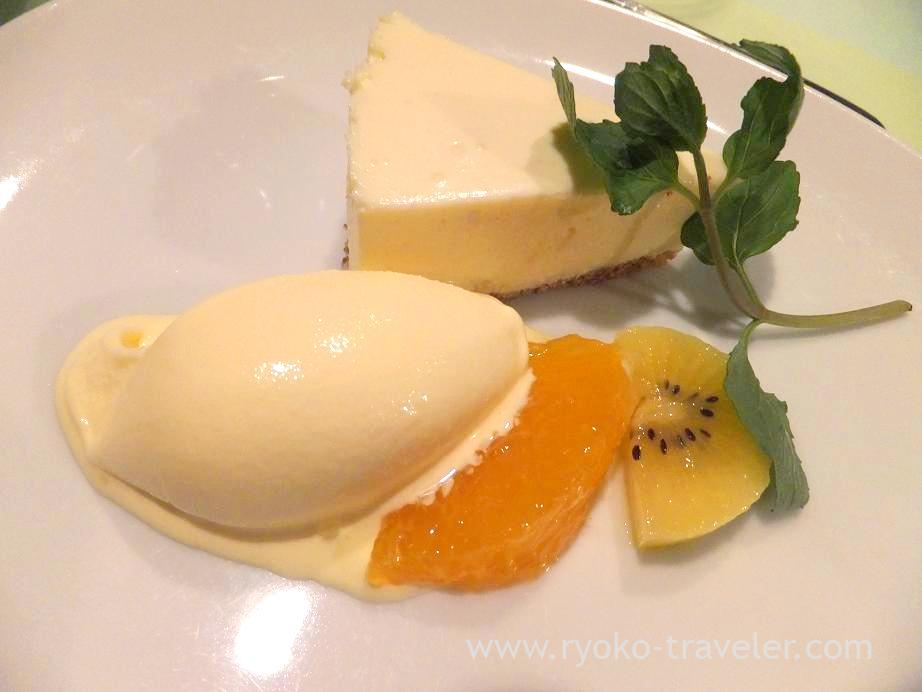 After a meal, I drunk espresso. Everything was good !
About

Name Bistro Persil (ビストロぺるしぃ)
Open Lunch, Dinner
Reservation Available for dinner time only
Credit card Unavailable

Google Map