When I visited Kamakura my mother, we had lunch at OXYMORON located within 10 minutes walk from Kamakura station. When we got to there, there were already many people waiting.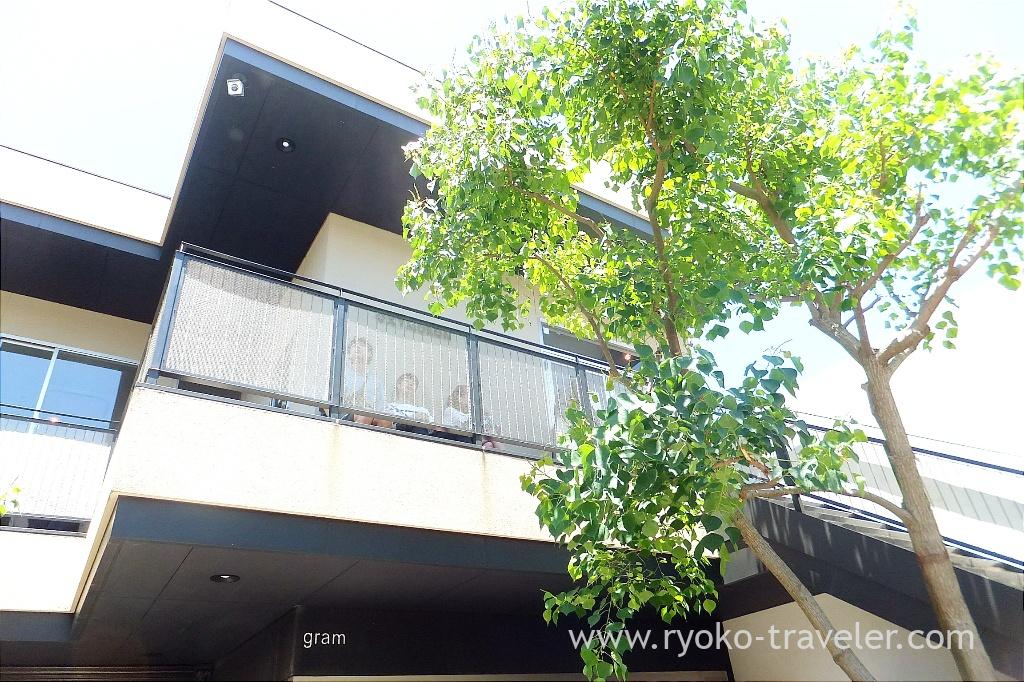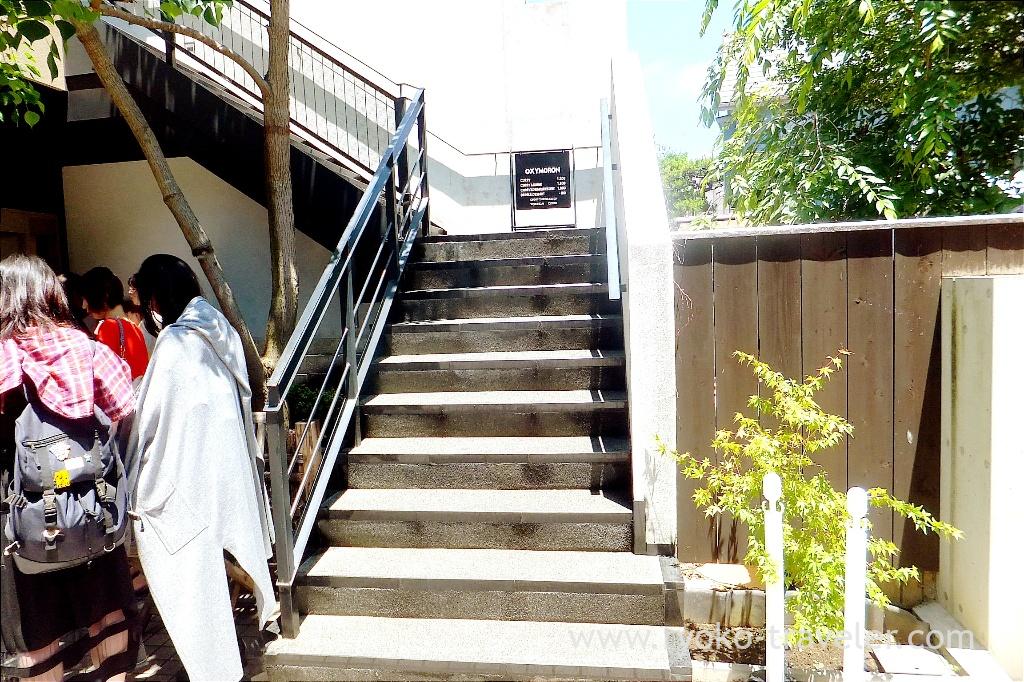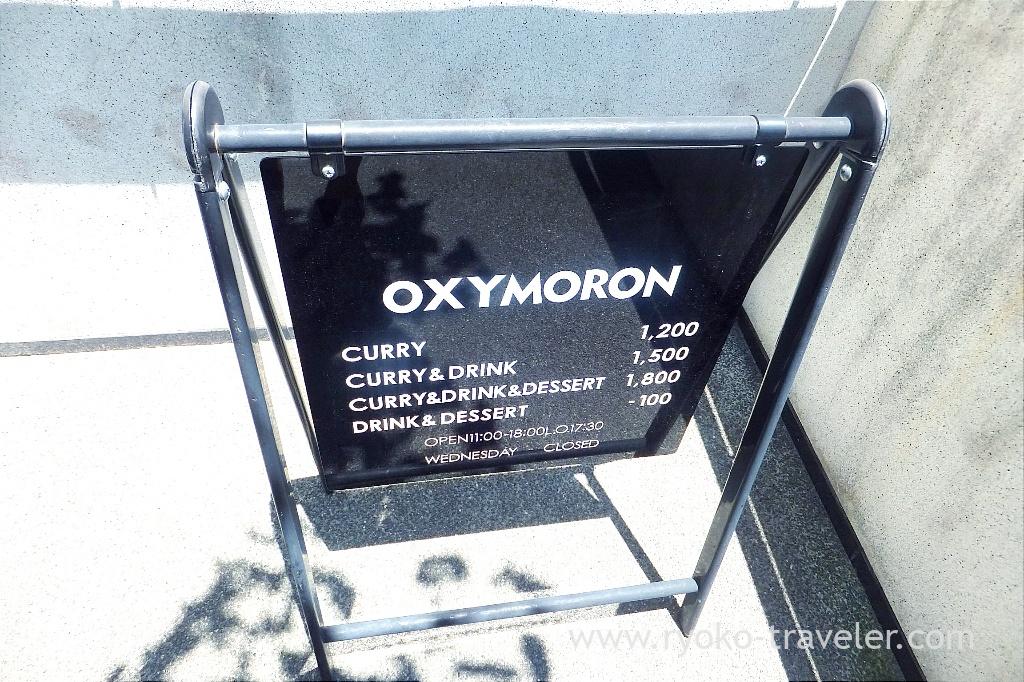 There're some counter seats close to the entrance. And there're tables. It's like cafe. Though they are curry shop, they sell merchandises, for example dishes, cups, tea, coffee and so on.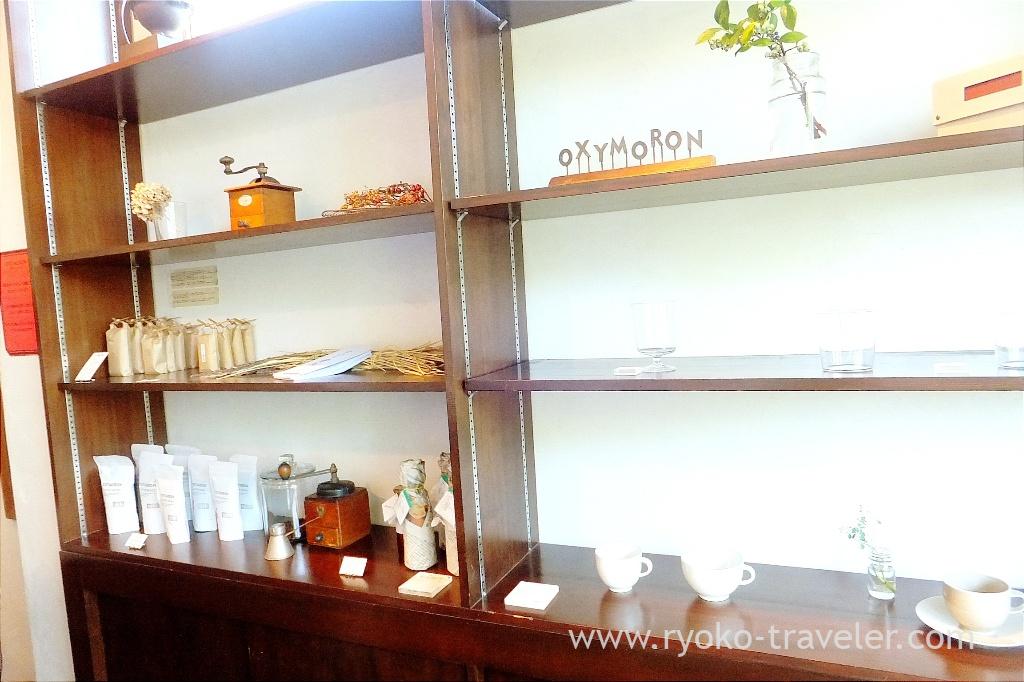 Though there're many people waiting around the shop. At first, you have to operate a waiting machine at the door in the shop. Touch the screen and get the paper. The paper is certification of waiting. Our number was 8.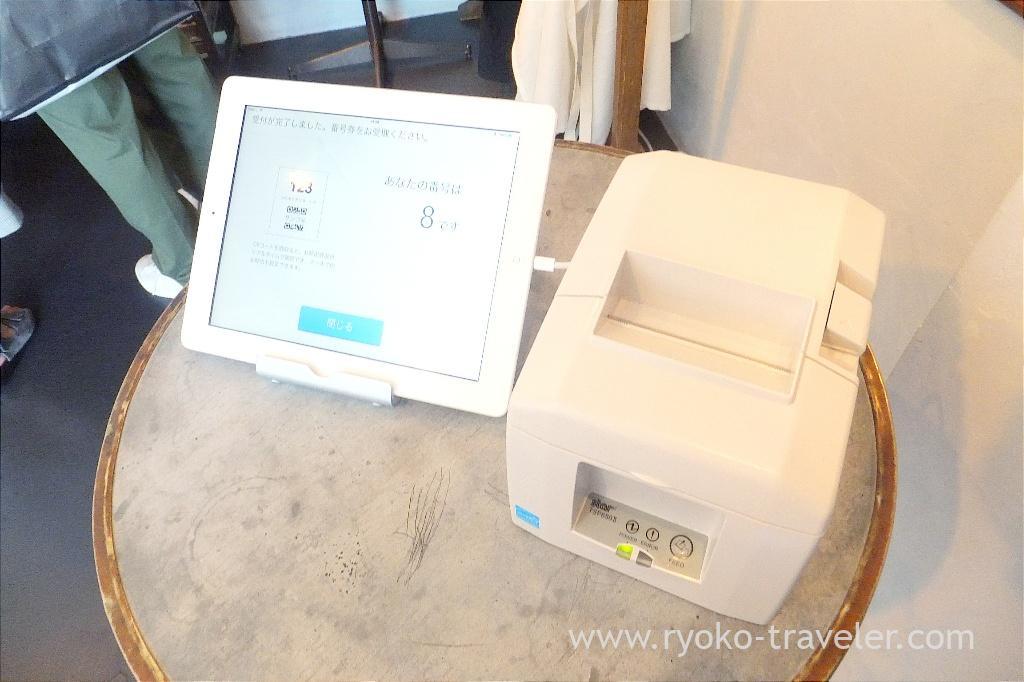 This shop is cozy and intervals of tables are wide. So, we can relax and eat curry slowly. But they are so popular. So, you have to wait such a long time. We waited over one hour. We were starving. So, as soon as our foods were served, my mother started eating 🙂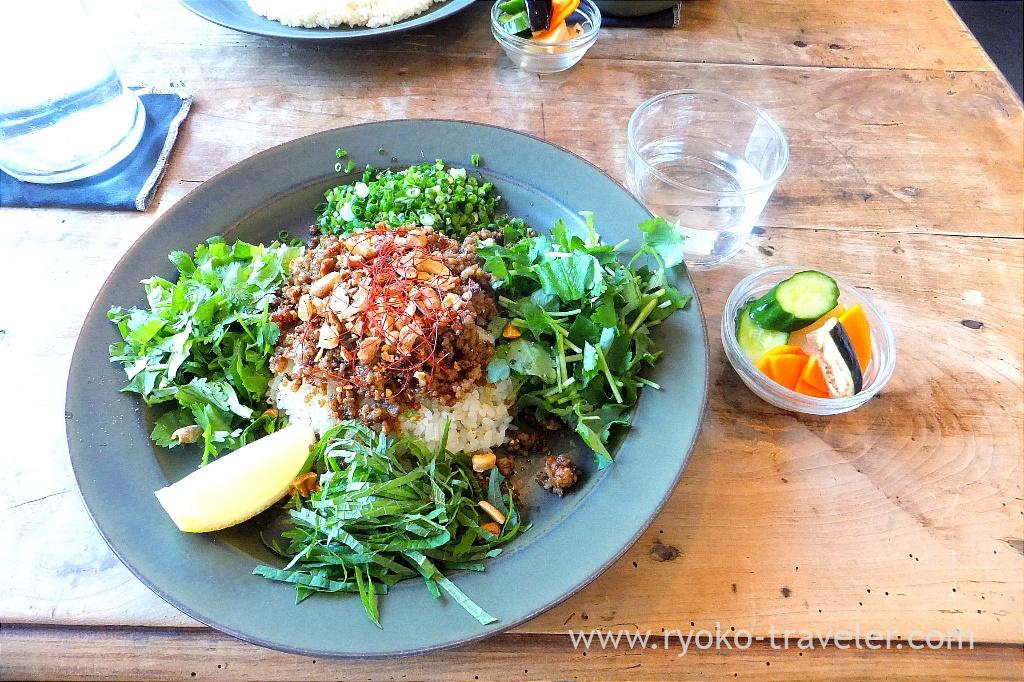 Their most popular curry is it. Ethnic soboro curry. All curry can be chosen the level of the spiciness. I ordered the most spicy one. "Soboro" means minced meat. Rice covered with nuts, curry flavored-minced meat, coriander, green onion, perilla (shiso), and thinly cut red pepper. It's not an appearance of curry. Much grasses ! And all curries have pickles.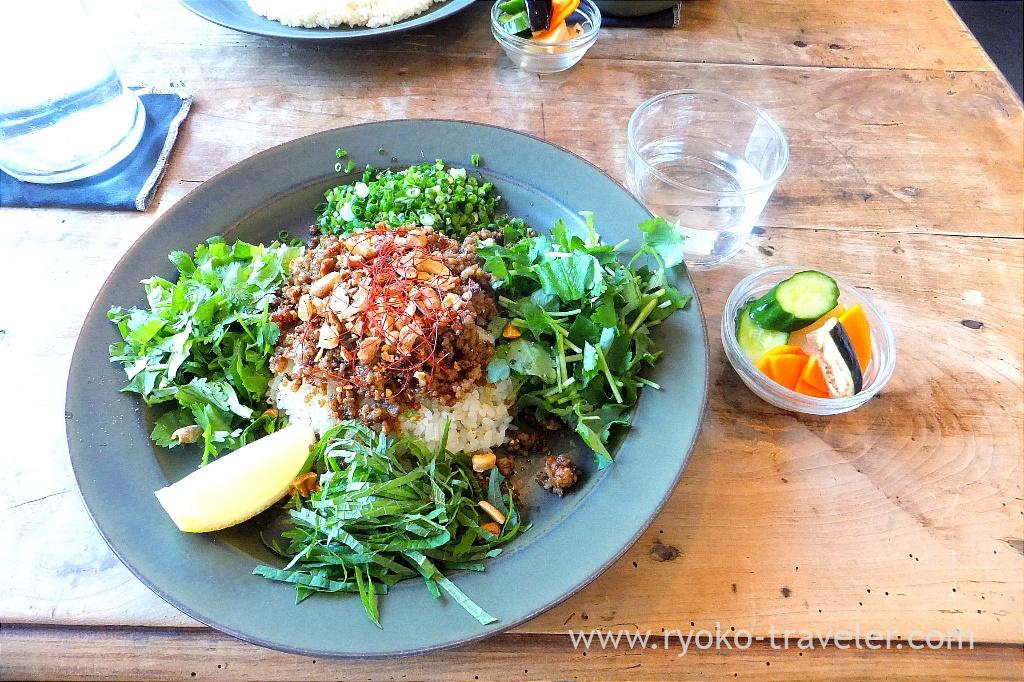 The way of eating it is …mix altogether well like this ! Indian curry ? English curry ? Japanese curry ? No. It's the Oxymoron's original one. Though I couldn't imagine the flavor at all before eating, it was delicious. So spicy. It's unique ! It gave strong impact to us !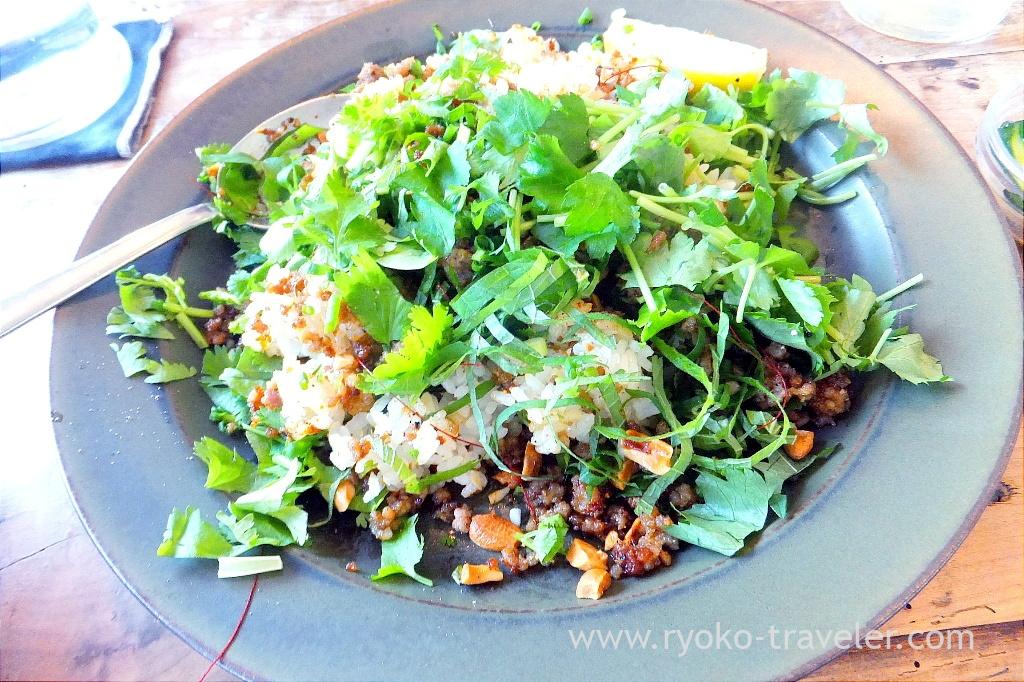 My mother's Chicken curry. It have familiar tastes. Curry-like curry. She had medium spiciness. It was delicious.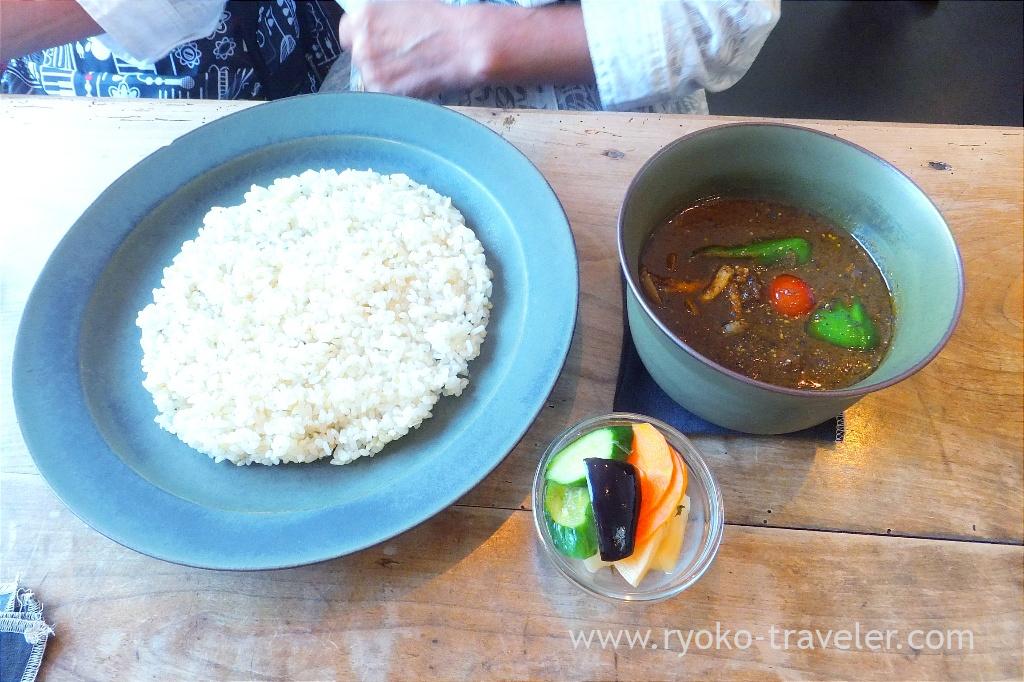 This strong color have various vegetables. It had sweetness of vegetables.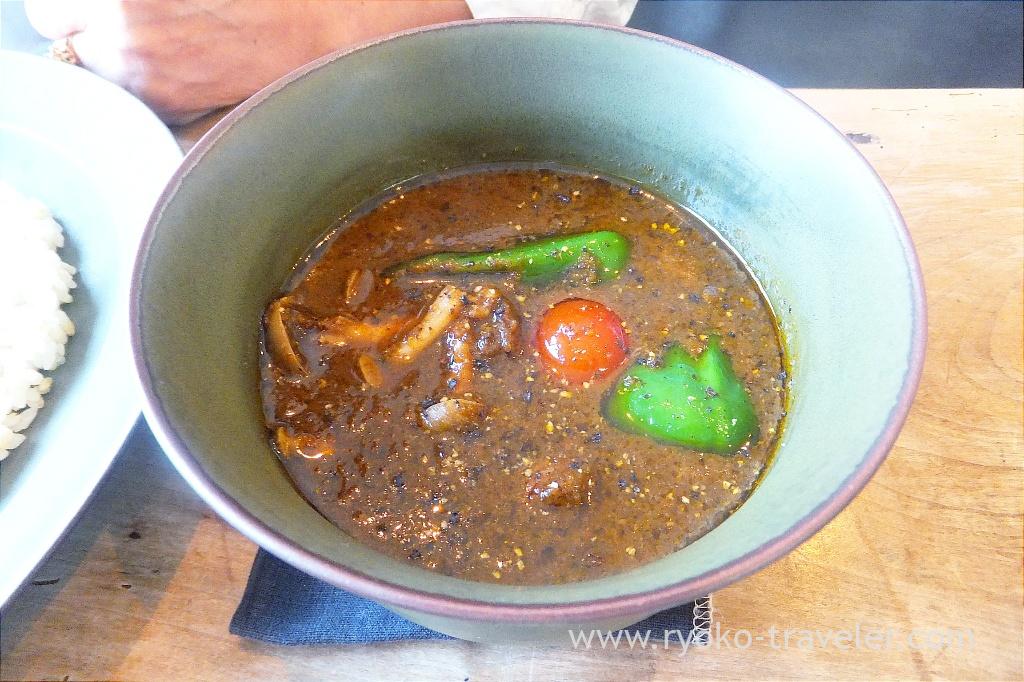 We ordered hot chai (ホットチャイ, 300 yen). By the way, I love these tableware. It's produced by IIHOSHI YUMIKO. IIHOSHI YUMIKO produce these tableware for Oxymoron. I want these dishes.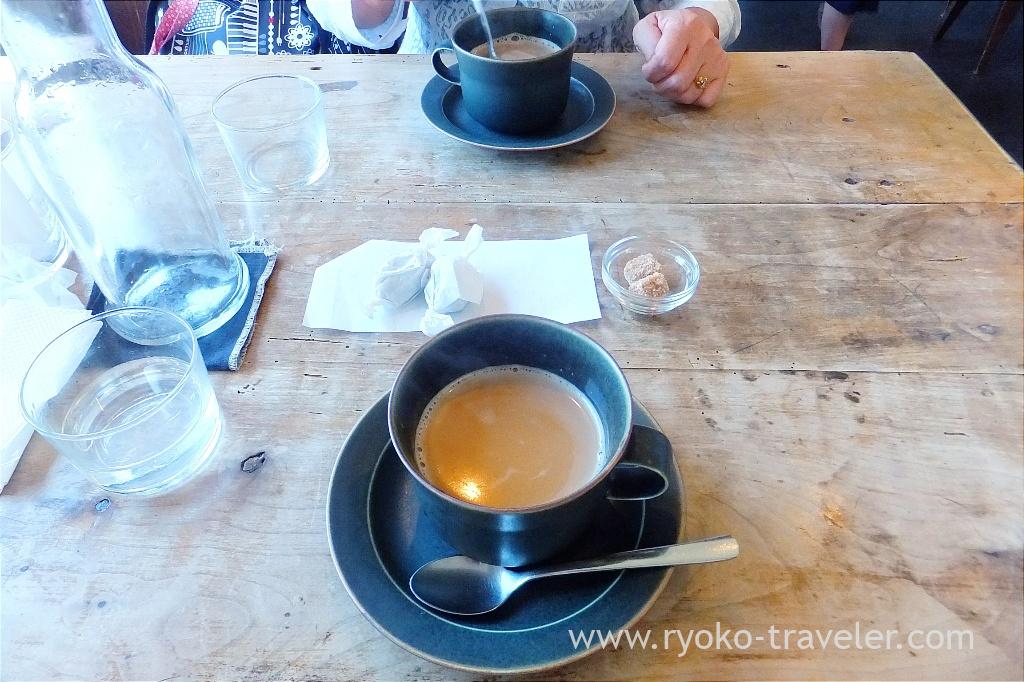 OXYMORON have branches in Futako Tamagawa, too. Though the number of curries on the menu is less than in OXYMORON Komachi, those curries that we ate that time can be eaten in all branches.
About

Name OXYMORON Komachi (オクシモロン コマチ)
Open Daytime
Reservation Unavailable
Credit card Unavailable
URL Website, Twitter

Google Map