Though I wanted to eat something at Tsukiji and went out for breakfast earlier in the morning, I had no idea. Also I didn't have something that I want to eat that day. So, I walked around Tsukiji market. Tenfusa, Kato, Yachiyo … but they didn't attract me. I entered into Odayasu (小田保) after all.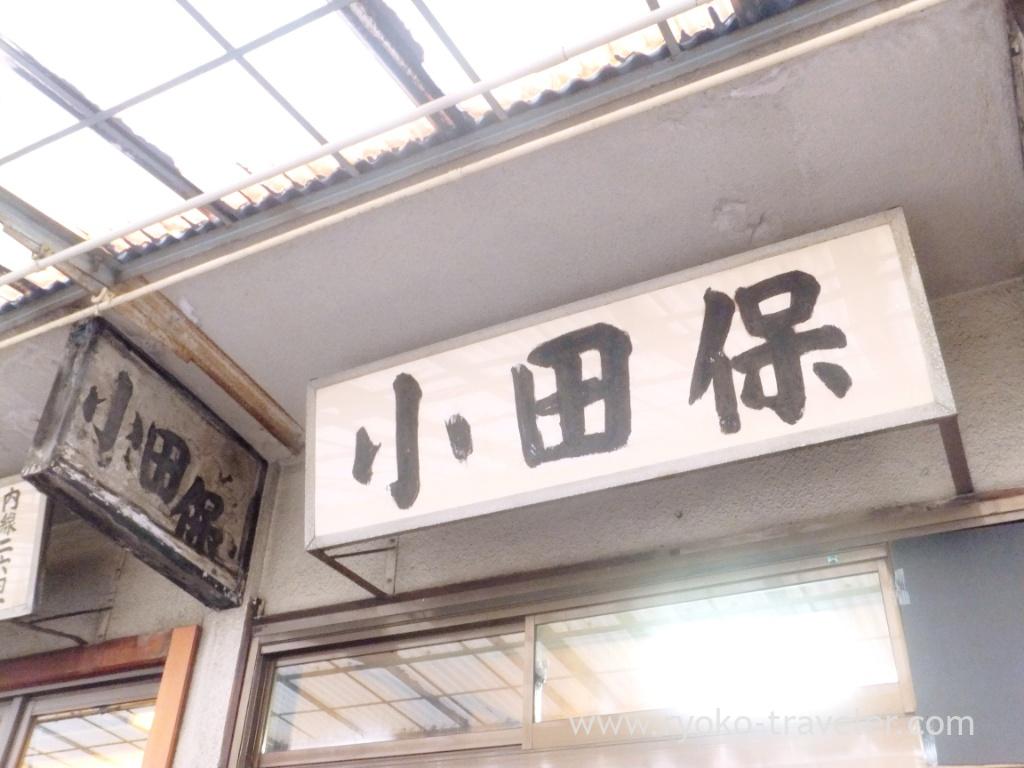 The waiter served water, but somehow wheat tea is in the pitcher.
Then I ordered fried Shitabirame (a kind of sole) with butter. I hadn't eaten yet. And of course, I ordered rice and miso soup, too.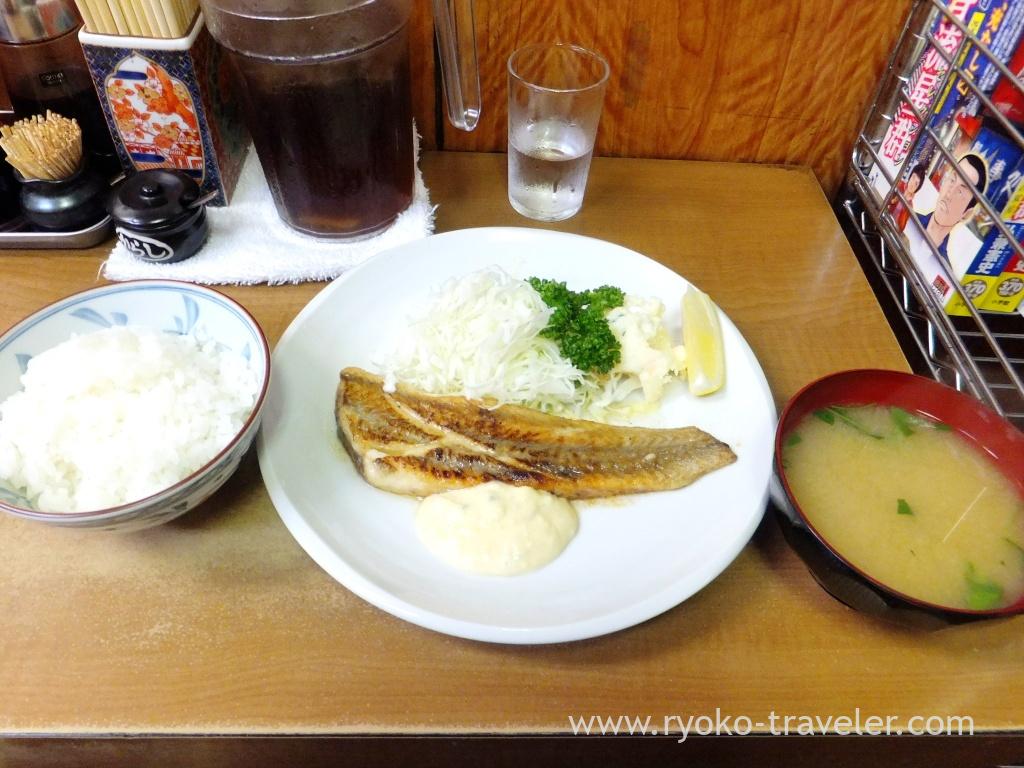 Shitabirame is a kind of sole. I know it used to be on the regular menu, but now it is on whiteboard menu ("Today's food"). It wasn't so thick, so, the butter sauce soaked into the fish meat. Perhaps someone think oily, but I liked it. And more, it went with the tartar sauce and lemon juice very well.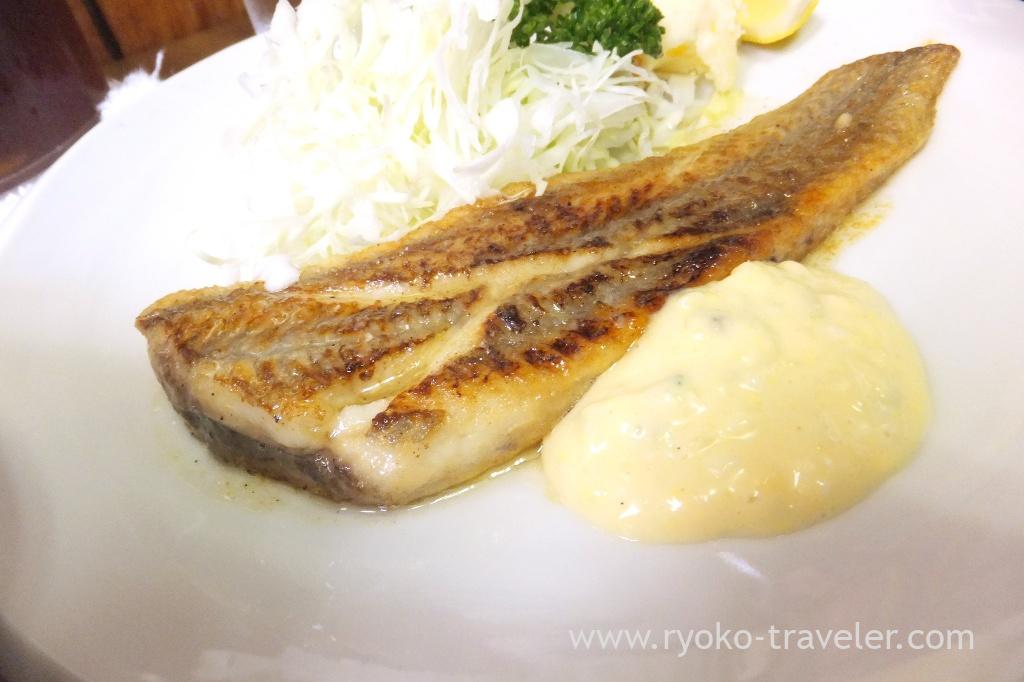 By the way, the day of moving to Toyosu is officially decided. November 7th. And the last day of Tsukiji market is November 2nd. Position of every eateries is also decided. Eateries and shops are divided into three buildings. Umm. It's troublesome.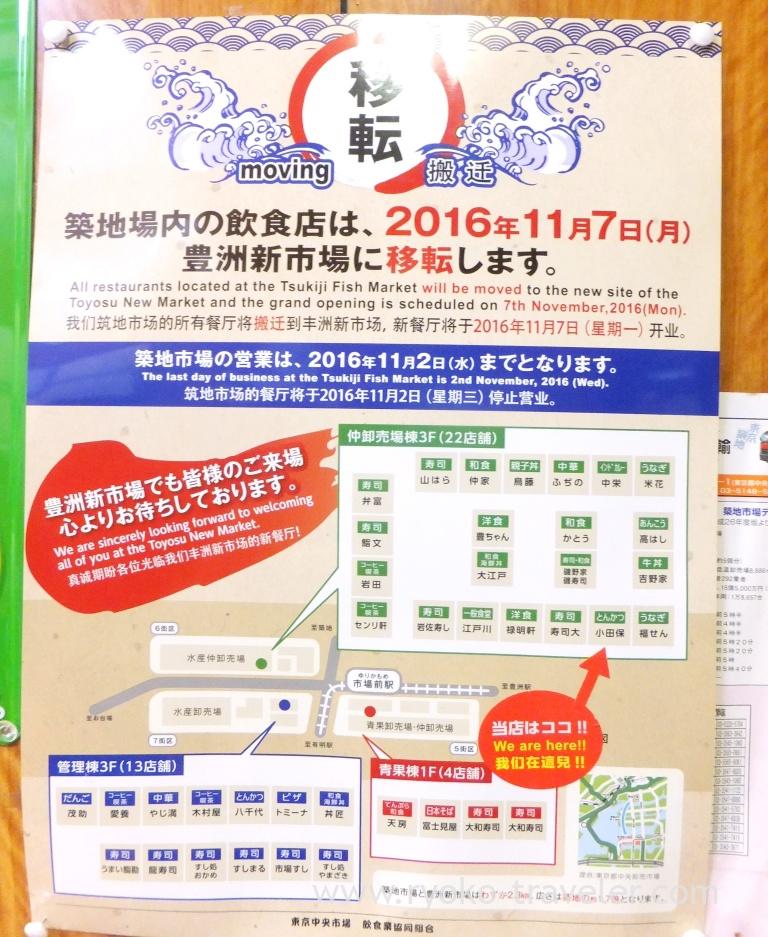 Odayasu is here. Ah, Odayasu. Odayasu will keep suffering from the long line of Sushidai :p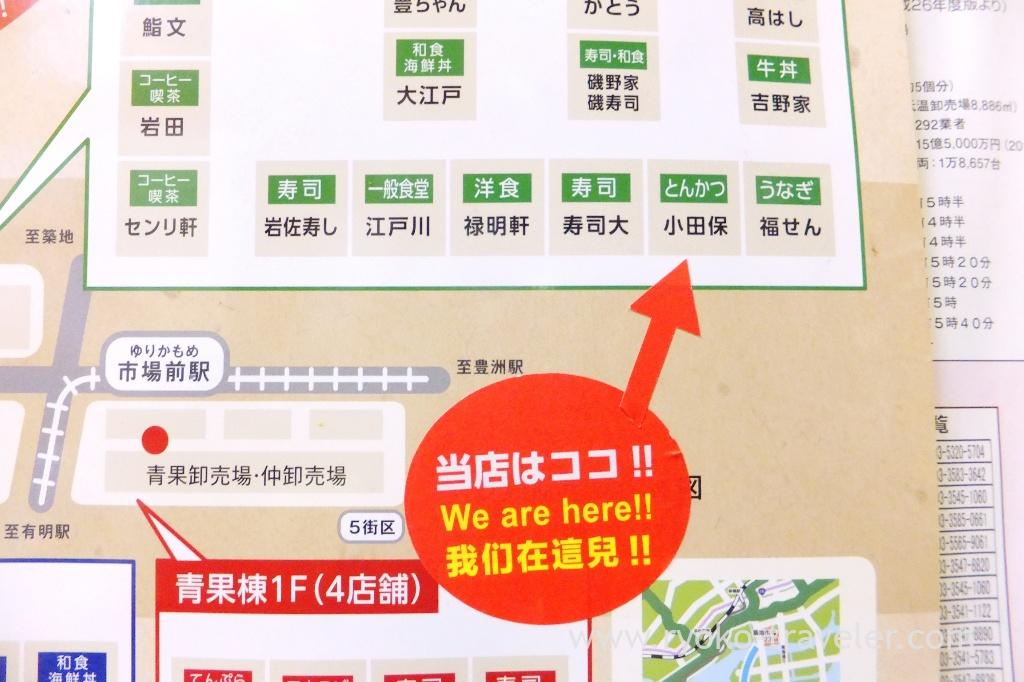 About

Name Odayasu (小田保)
Open Morning through noon
Reservation Unavailable
Credit card Unavailable

Google Map (Current location in Toyosu Market)