Odayasu (小田保) usually serves chicken nanban from April to September. I forgot to eat it and October has set in. And I was really shocked by the fact that I missed chicken nanban this year, too. But fortunately, my friend who is a regular customer of this shop said to me that they cook too much nanban sauce and they still might accept order of chicken nanban. So, I went to there !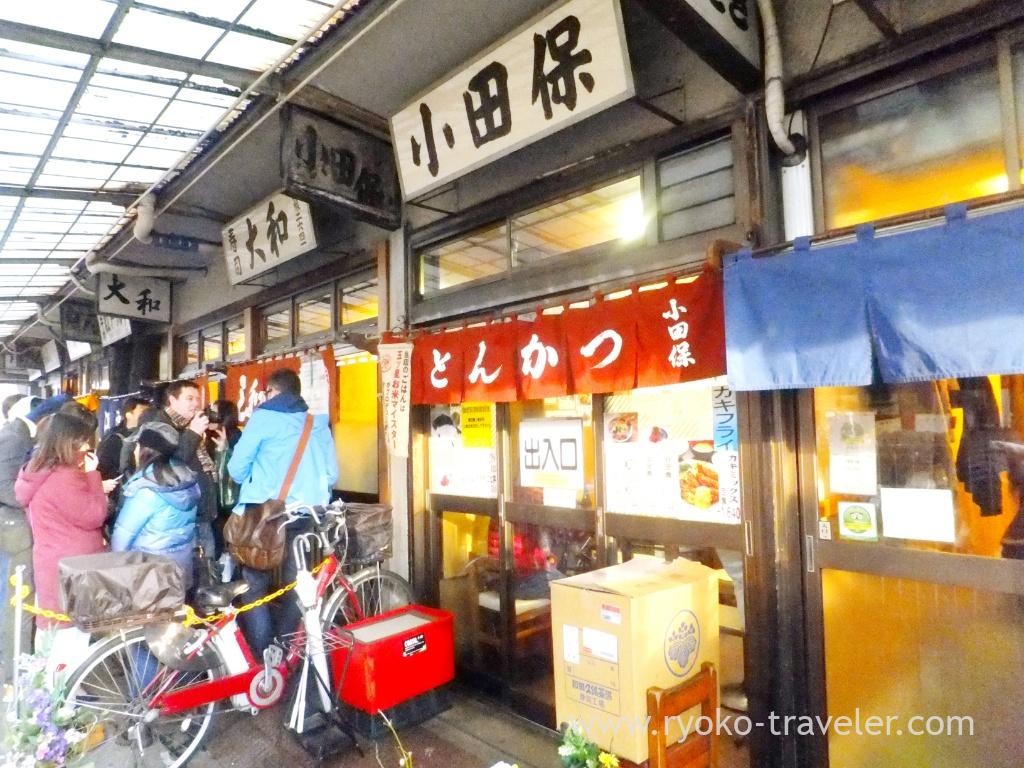 And I asked the staff about chicken nanban, and he said they can take the order. So, I ordered it. This is my longing chicken nanban ! Though I didn't say anything, the waiter served me smaller rice. But he made a right decision.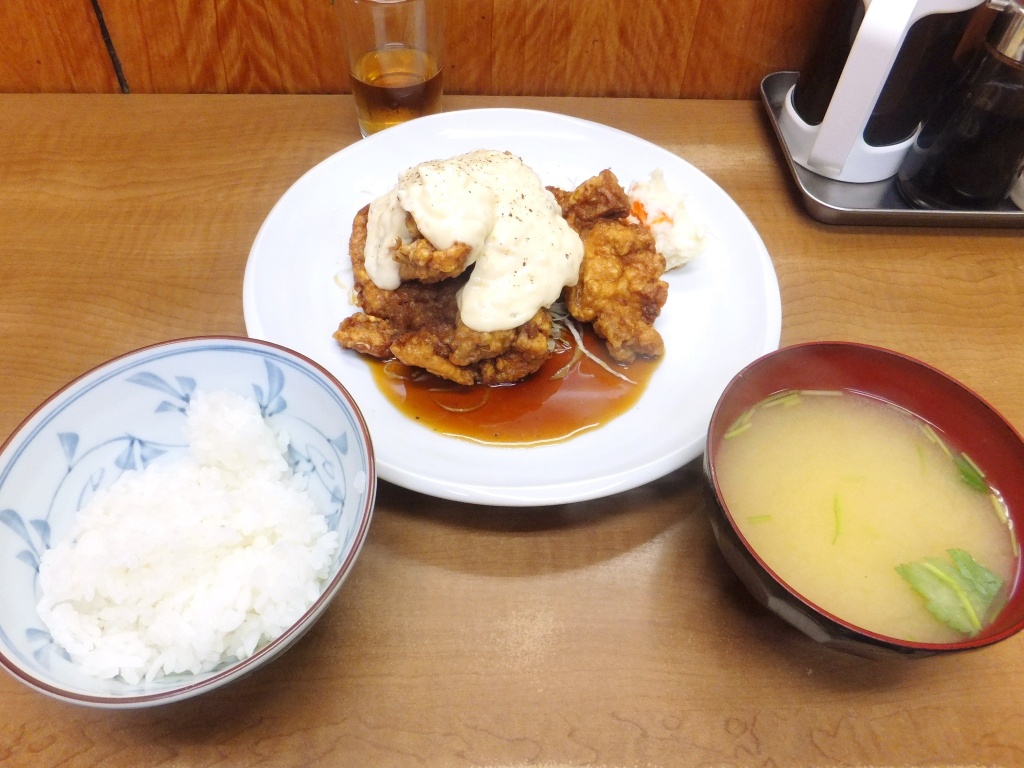 Chicken is so huge ! About large five pieces of chicken was on the dish. You can't see, but shredded cabbage was at the back of the chicken meat. And potato salad. By the way, chicken nanban is, as you see, deep fried chicken like karaage with sweet vinegared sauce and tartar sauce.
I put one piece of the chicken meat onto the rice. This piece of the chicken was smaller than any othoer pieces on the dish. Though it was delicious, it was too much for me. I was full and couldn't eat it up. (I ate the chicken up, but I left some shredded cabbage…)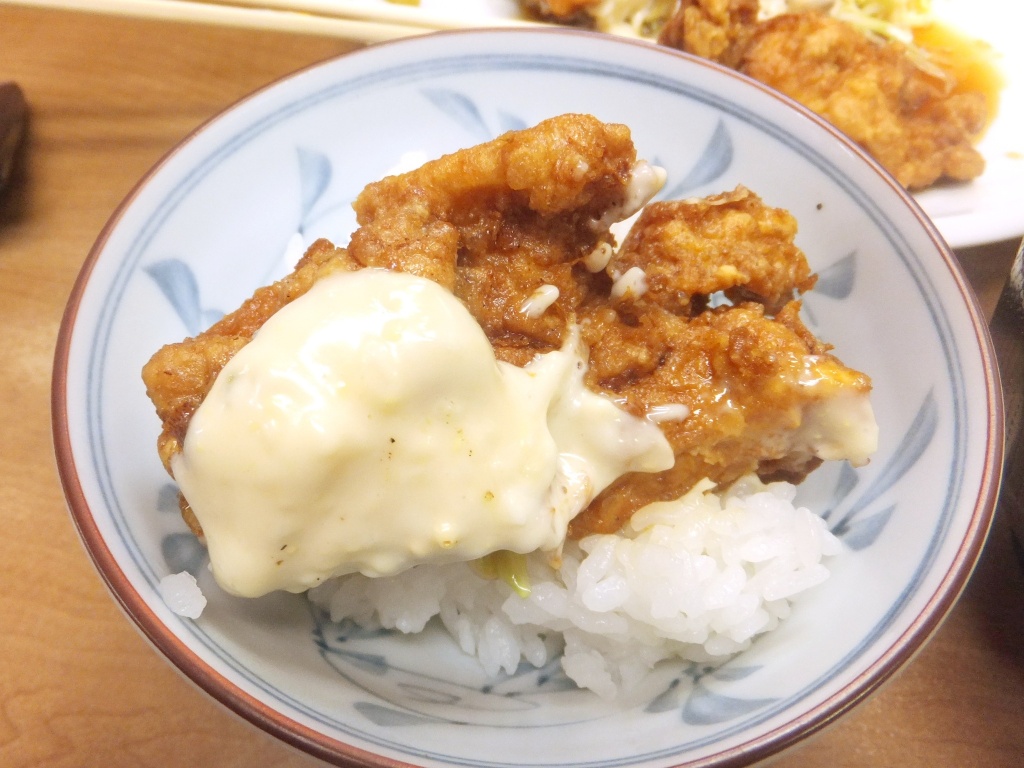 About

Name Odayasu (小田保)
Open Morning through noon
Reservation Unavailable
Credit card Unavailable

Google Map (Current location in Toyosu Market)