Mugi to Olive (むぎとオリーブ) is located along ramen street at the back of Ginza Six and they have always long line in front of the shop. Recently they have new branch in Nihonbashi COREDO.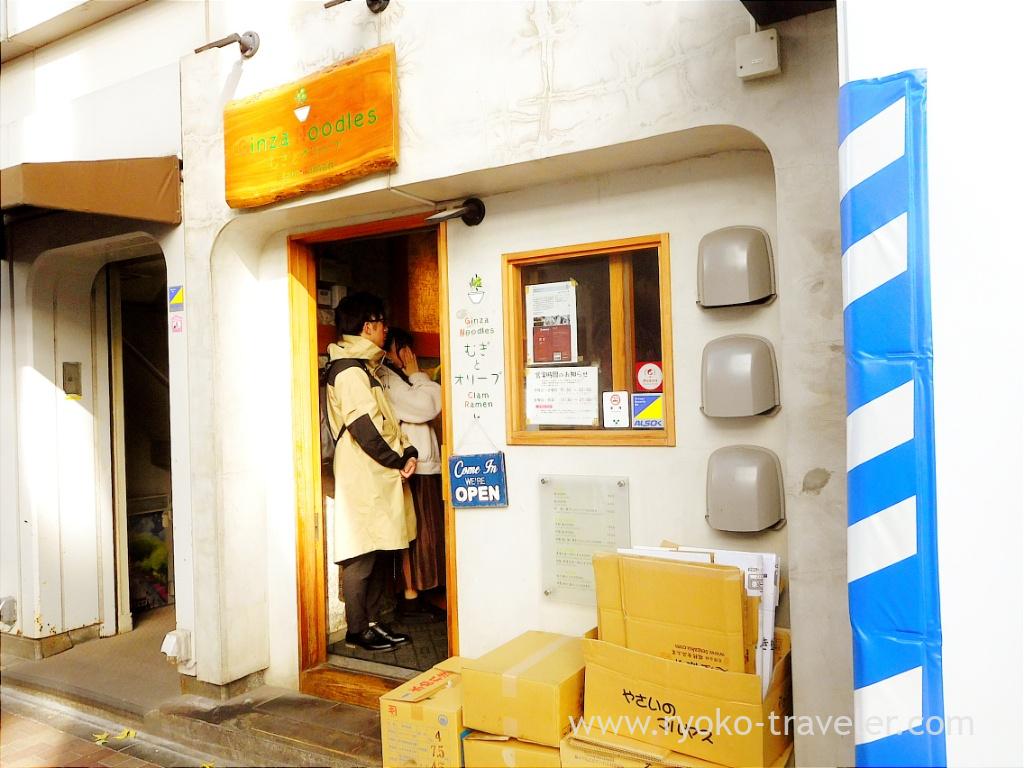 There's a L-shaped counter table. And the shop is deep. So, they have more seats than expected. And there are many staffs in the shop and they serve ramen quickly, so we don't have to wait so much even there's a long line. There're many foreign staffs and they can speak English and their native language. Their work is systematic and efficient.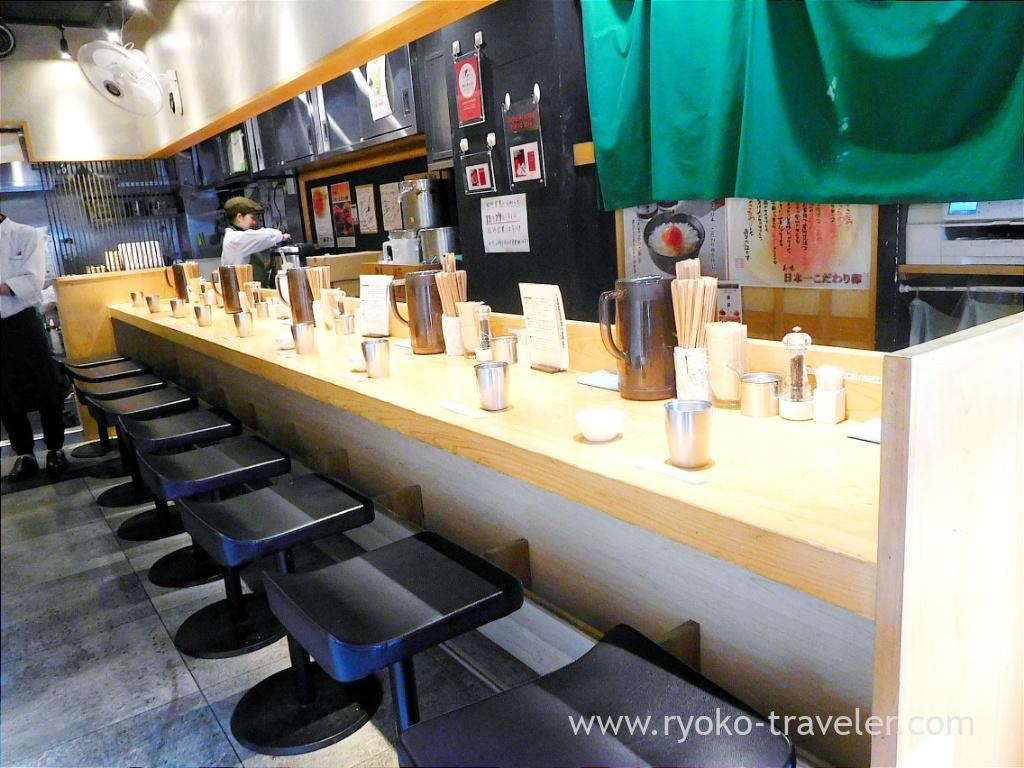 There's olive oil in a pot and black pepper.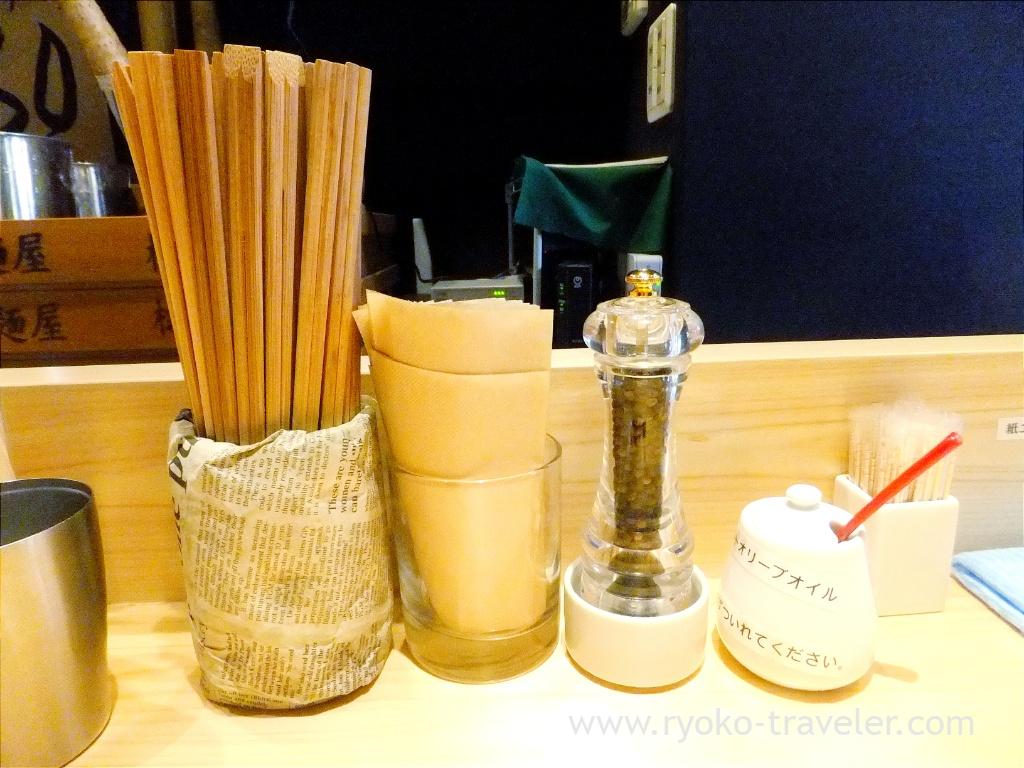 The best ramen at the shop for me is clam soba. Much extract of clam is in this soy sauce soup. They serve a small cup with ramen for putting empty shells on. This roast chicken was moist and good.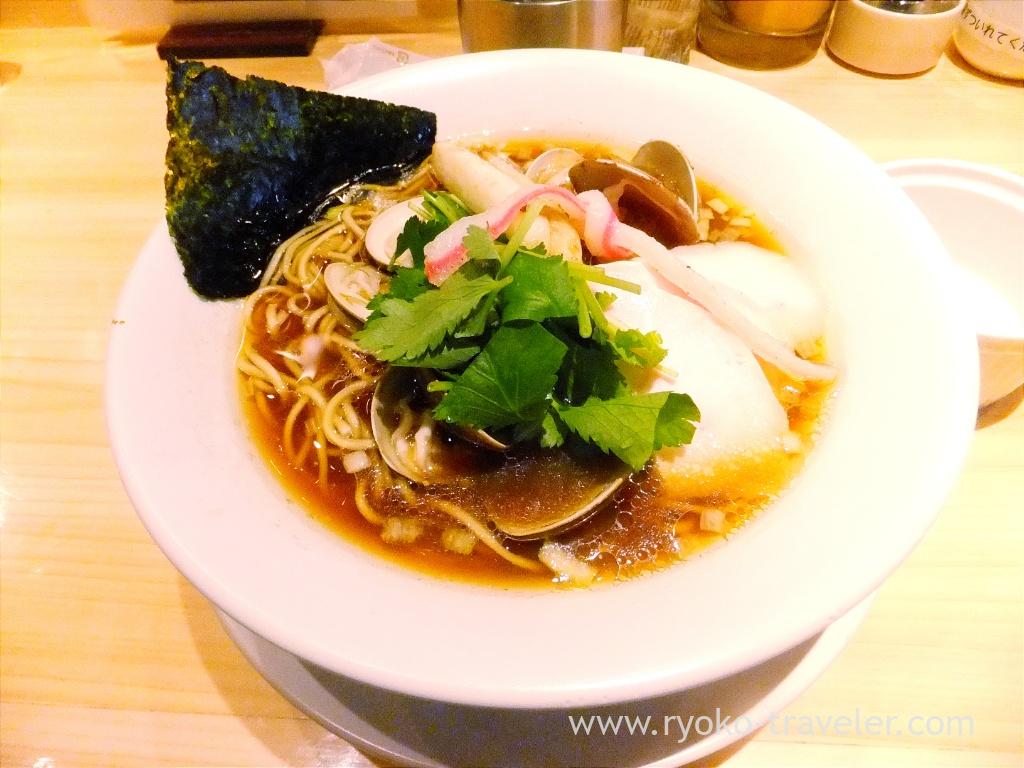 I love this thin and soft noodles. I think such noodles go with seafood broth very well. I recommend it to people who love clam !
This is triple SOBA. I chose special one. Special clam, chicken, dried sardine triple SOBA. "Special" have more slices of roast chicken and egg. As its name, this soup have clam, chicken and dried sardine. It had a nicely balanced flavor. But I didn't find much flavor of dried sardine. Especially, chicken broth is strong. Actually, much chickens' fat was floating.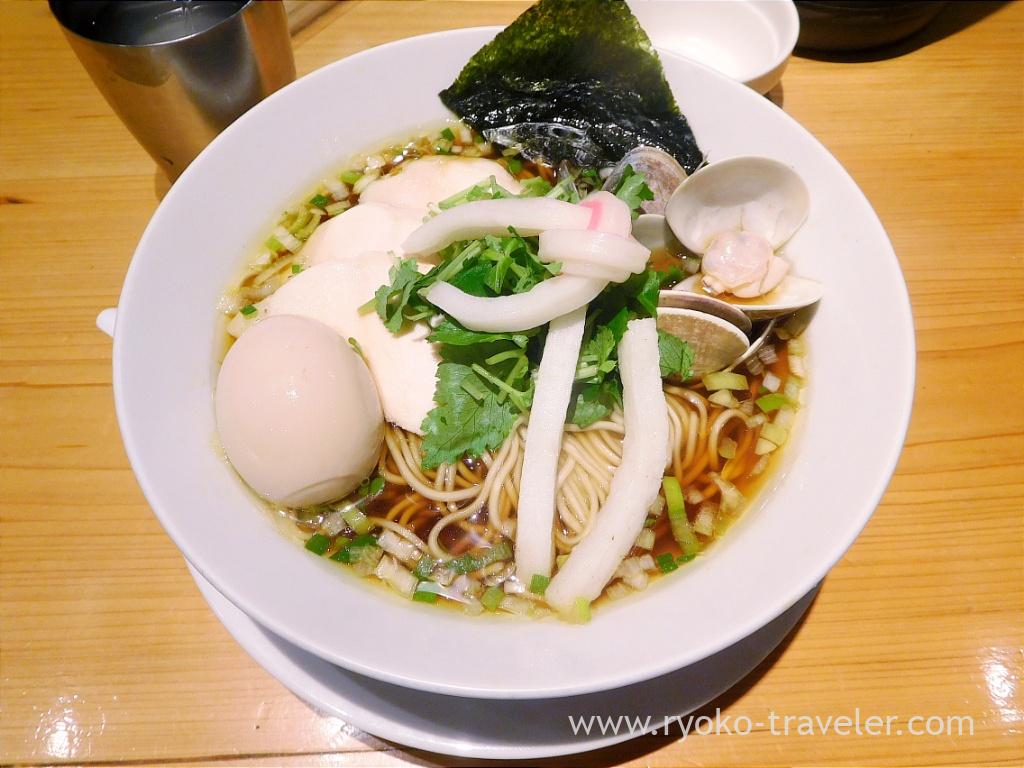 They recommend we eat noodles with chickens' fat. Of course, I did so. I felt the mild flavor of chicken. It's not greasy at all.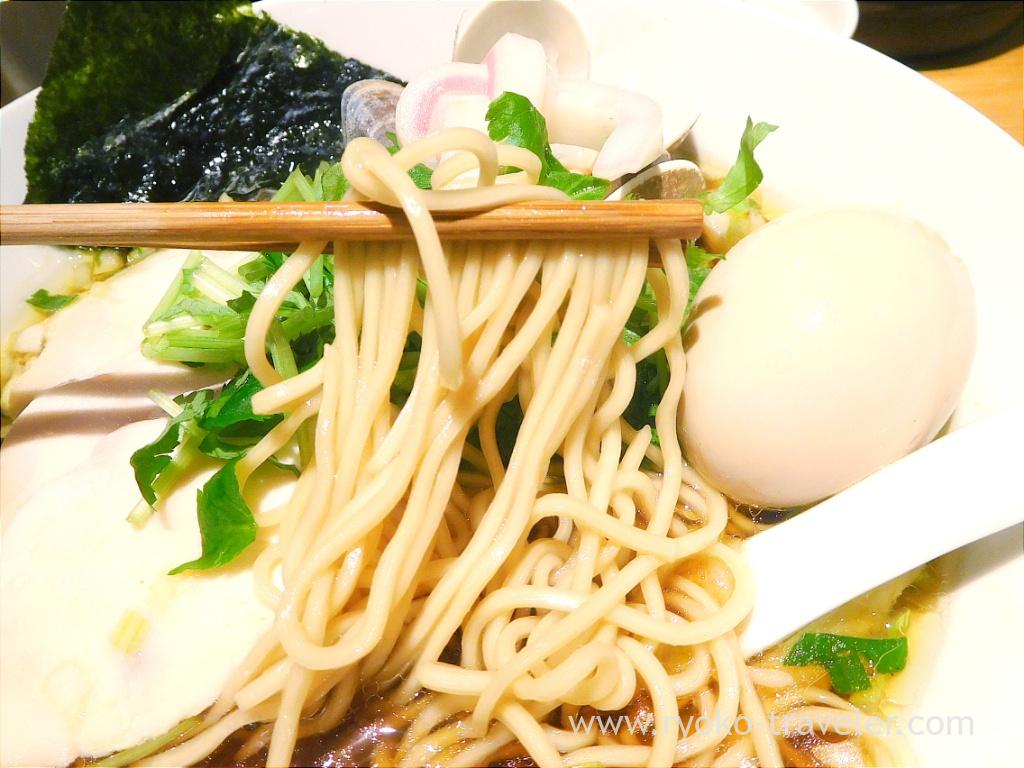 Not only roast chicken dressed with soup but also yam was tasty.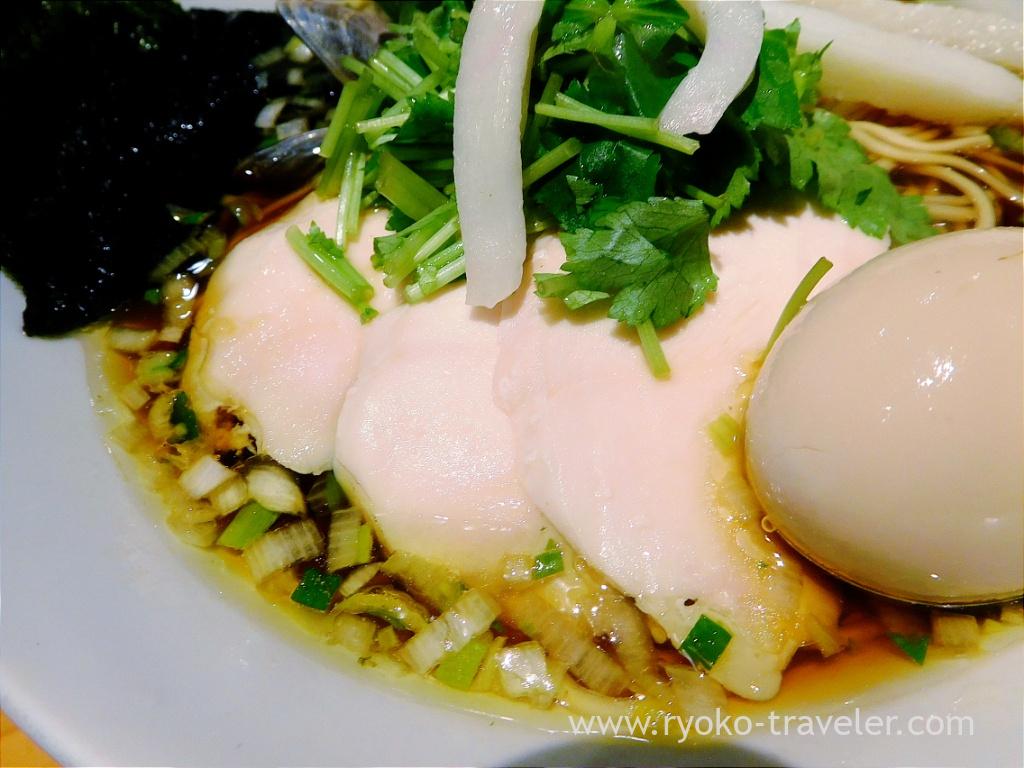 They have noodles without soup, too. After I ordered Rich Japan No.1 egg mix SOBA, at first, the staff served me powder cheese, tabasco, apple vinegar, soy sauce for changing flavor.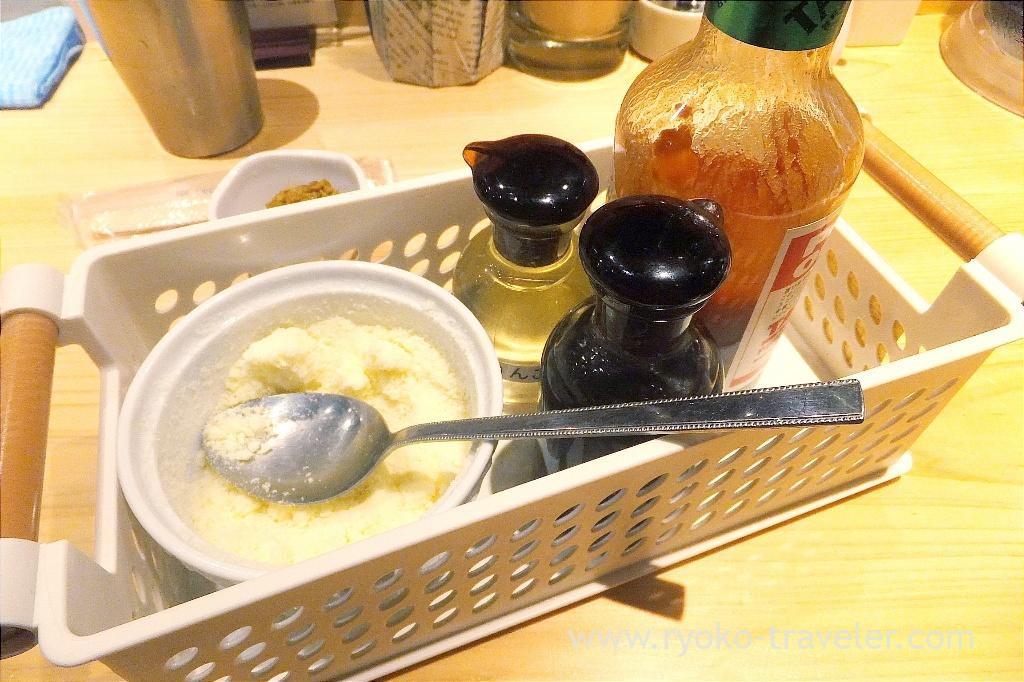 Also keema curry was served.
This is mix soba. It have roast chicken, yolk , wakame seaweed and so on.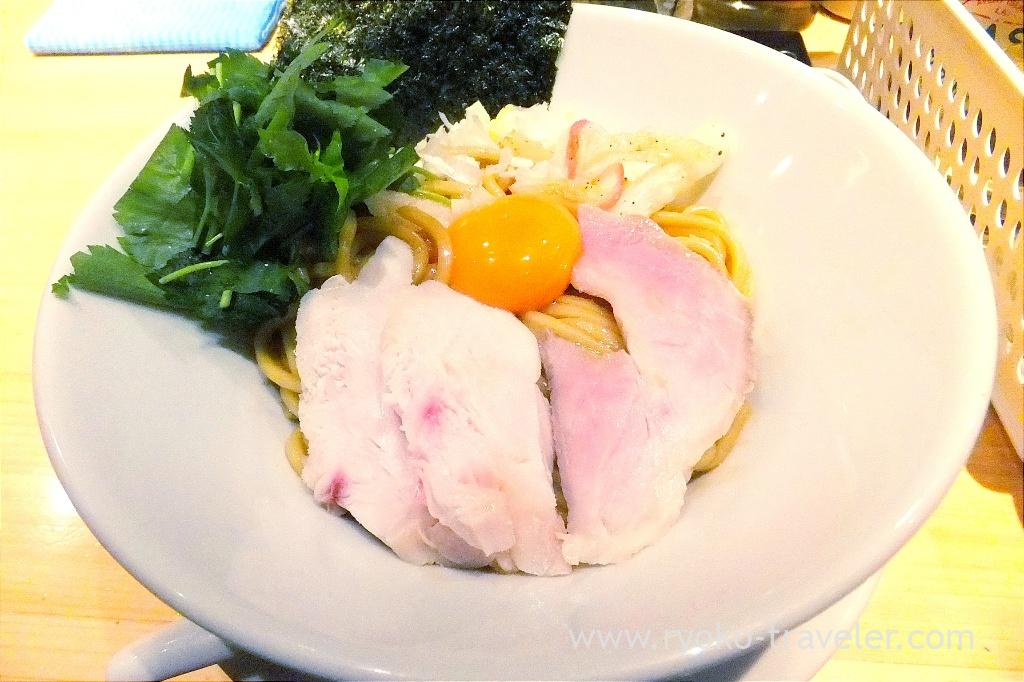 At first, I mixed it well. This noodles was thick differ from ramen having soup. It had sticky texture. This noodles catch rich sauce strongly and it was delicious. But it's greasy a bit. It had rich flavor of yolk, too. So, they prepare some seasonings for this SOBA to avoid people get tired of eating it.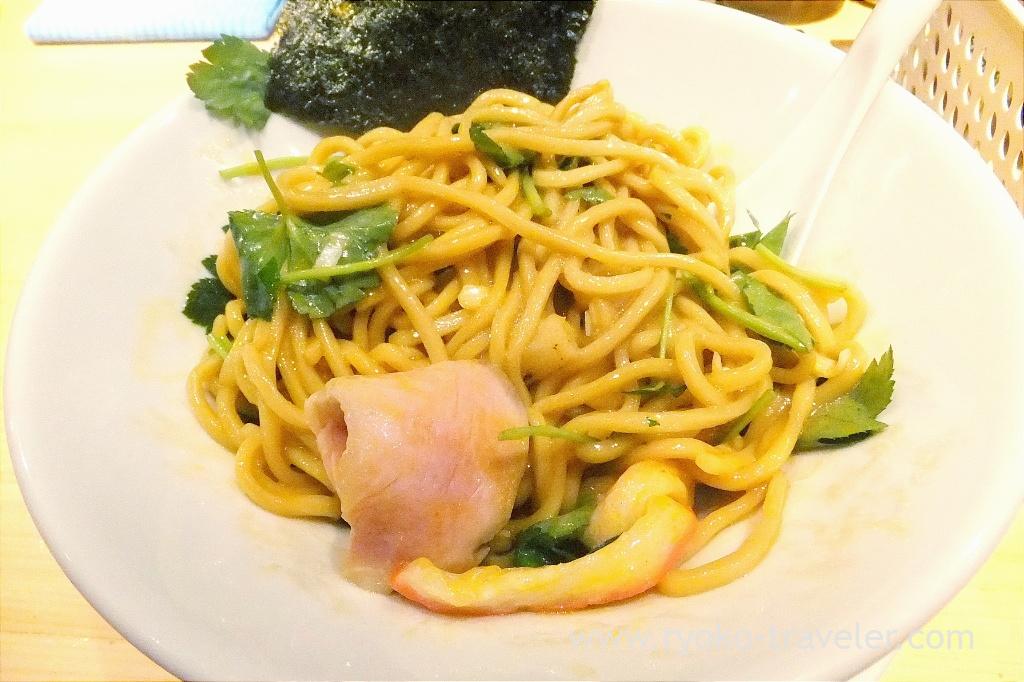 So, I put keema curry on it. Its curry flavor entirely changed it !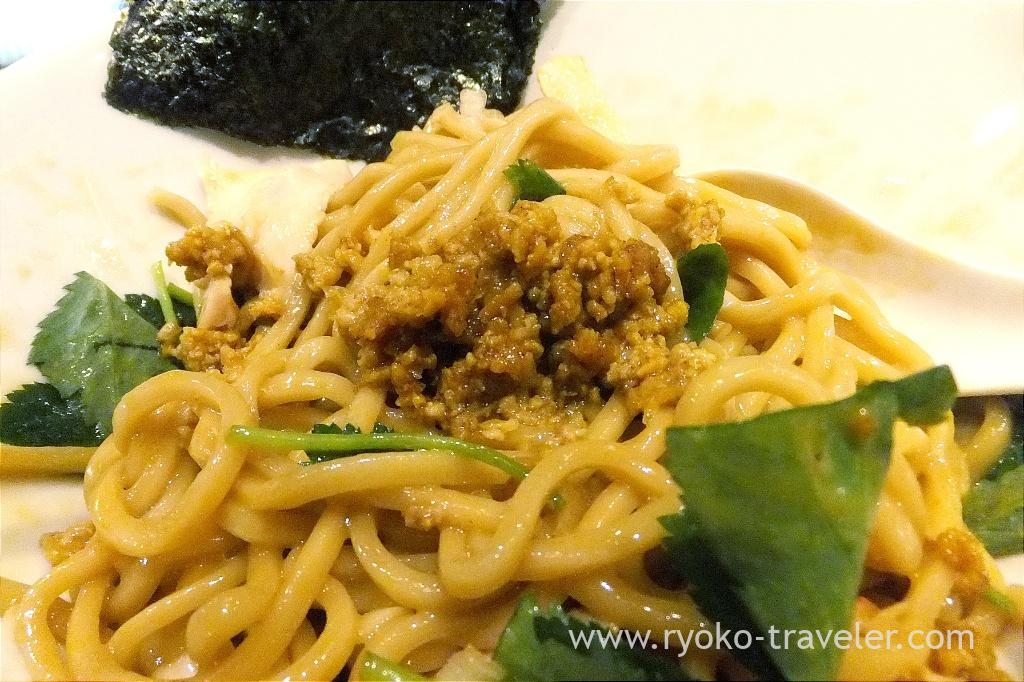 And then I added powder cheese on it and it became like spaghetti keema Carbonara ! elicious. Cheese added refreshing tastes.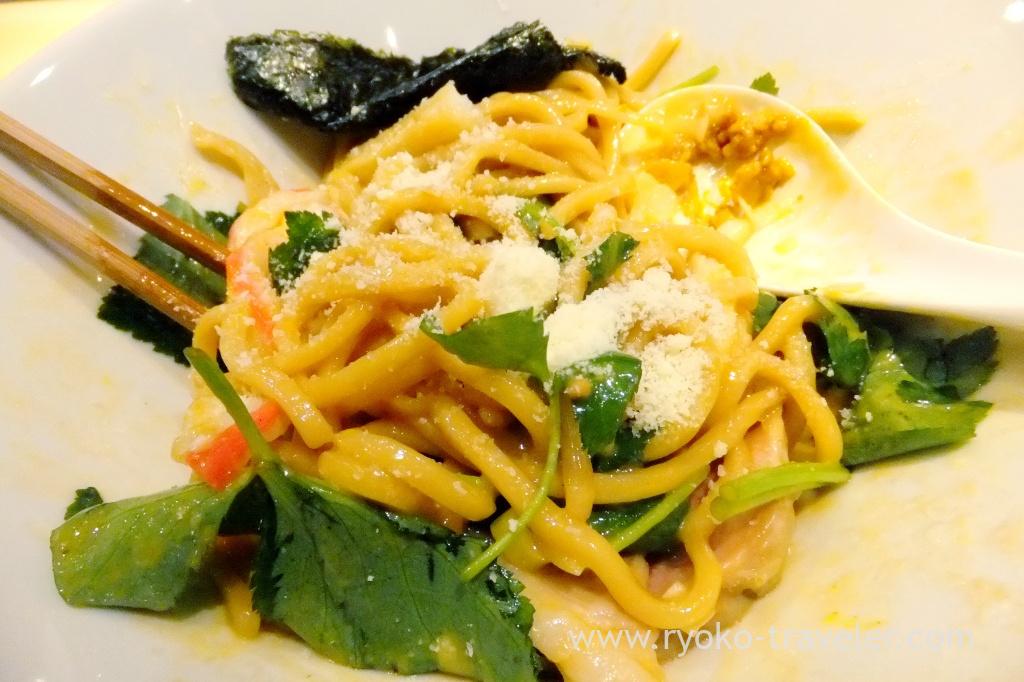 And more, I put olive oil and pepper on the table onto the noodles. The flavor of olive oil added refreshing tastes. I felt I did experiment and it was fun. I could eat it up with pleasant.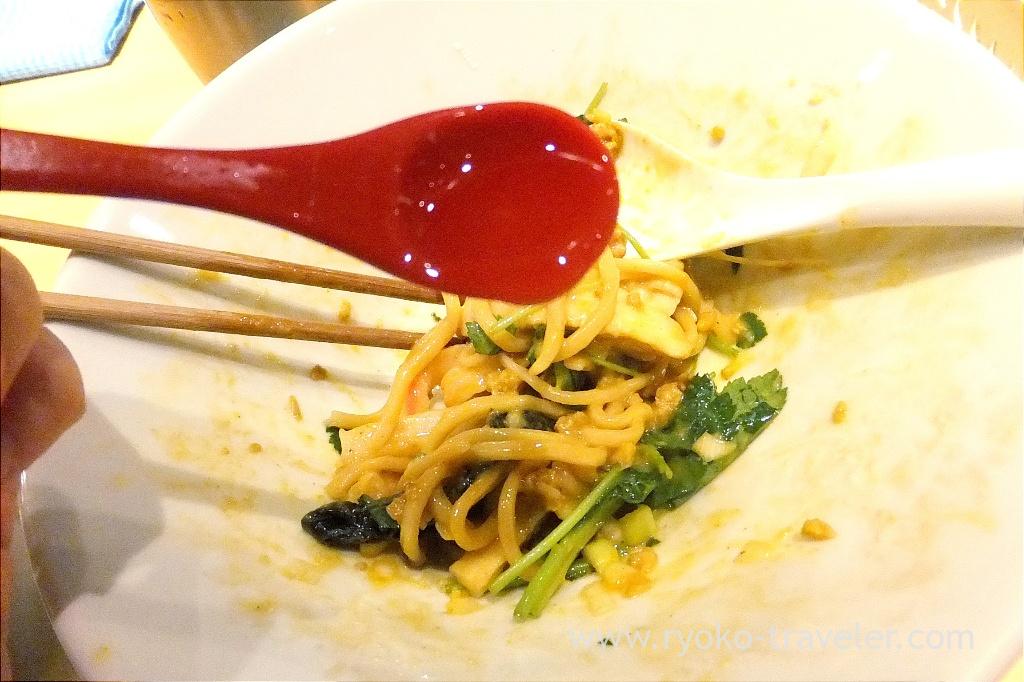 About

Name Mugi to Olive (むぎとオリーブ)
Open Day through night
Reservation Unavailable
Credit card Unavailable
URL Twitter, Instagram

Google Map