I heard there's a nice cafe that serve blended herbal tea named MINT BLUE and visited there. I had lunch set at there. It was good for light lunch for me.
They are based on blue and white. Both their interior and appearance was cute. They said they accept order of drinks for TO GO.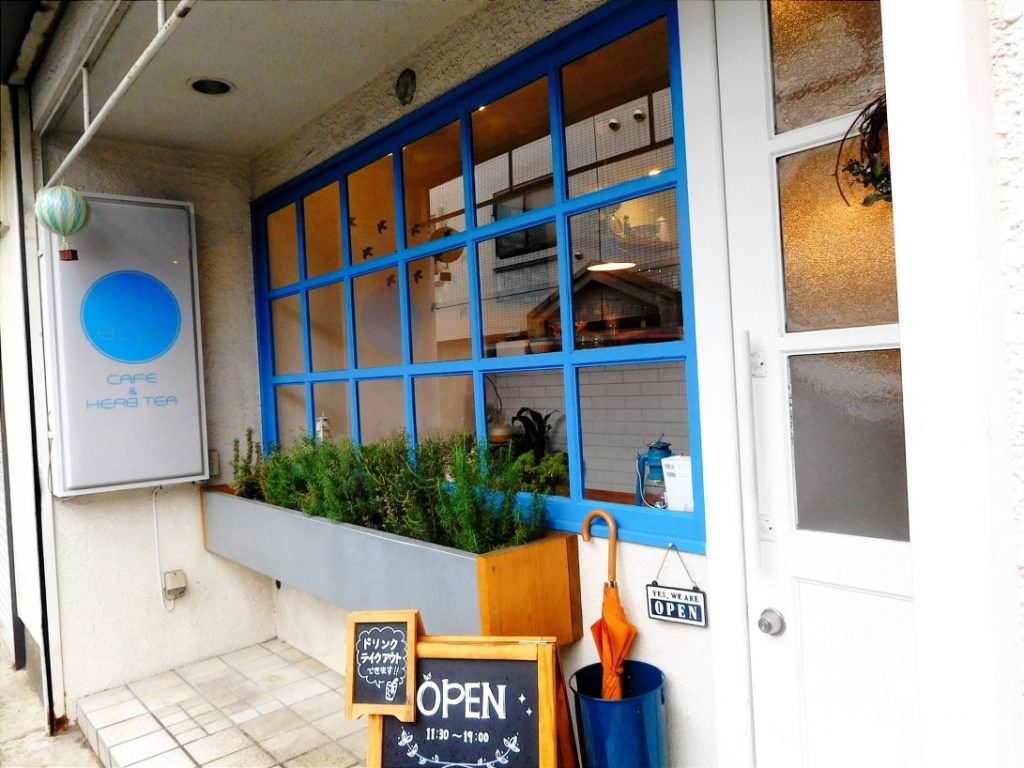 Though it's distant from the station a bit, it's calm. There's counter seats, tables, sofa and so on. Because there's one or two staffs, there're not many seats. But thanks to that, I could be relax in such a slow atmosphere. Wooden furniture is good, too.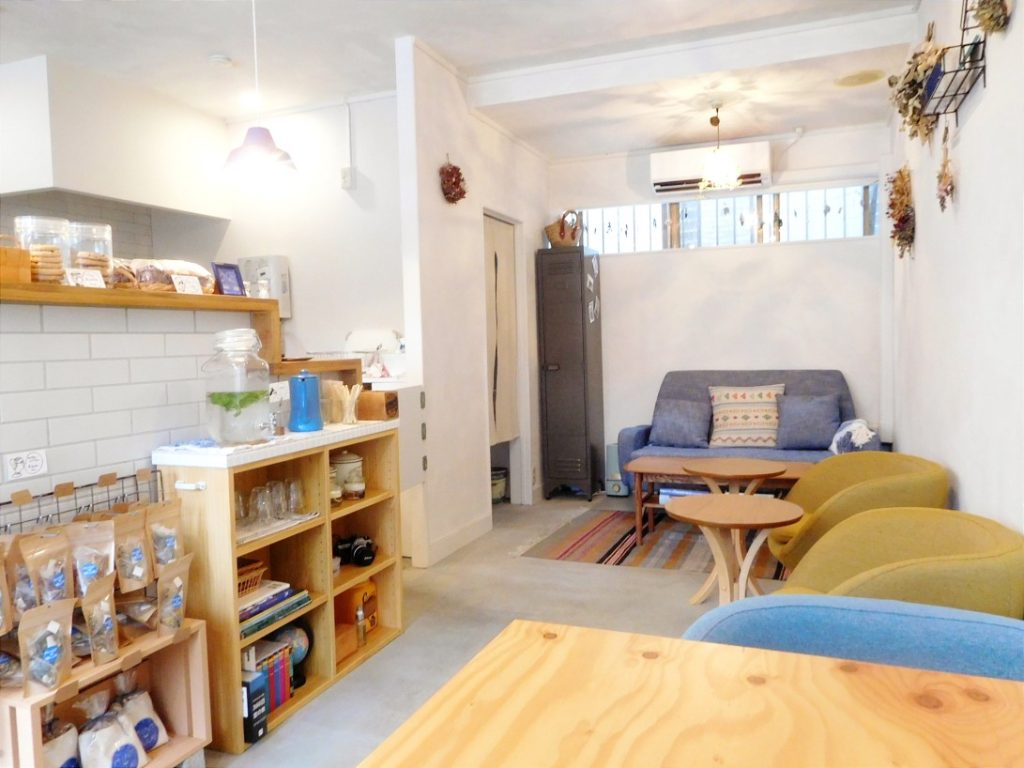 Counter seats along the avenue. The blue window flame is cute, too.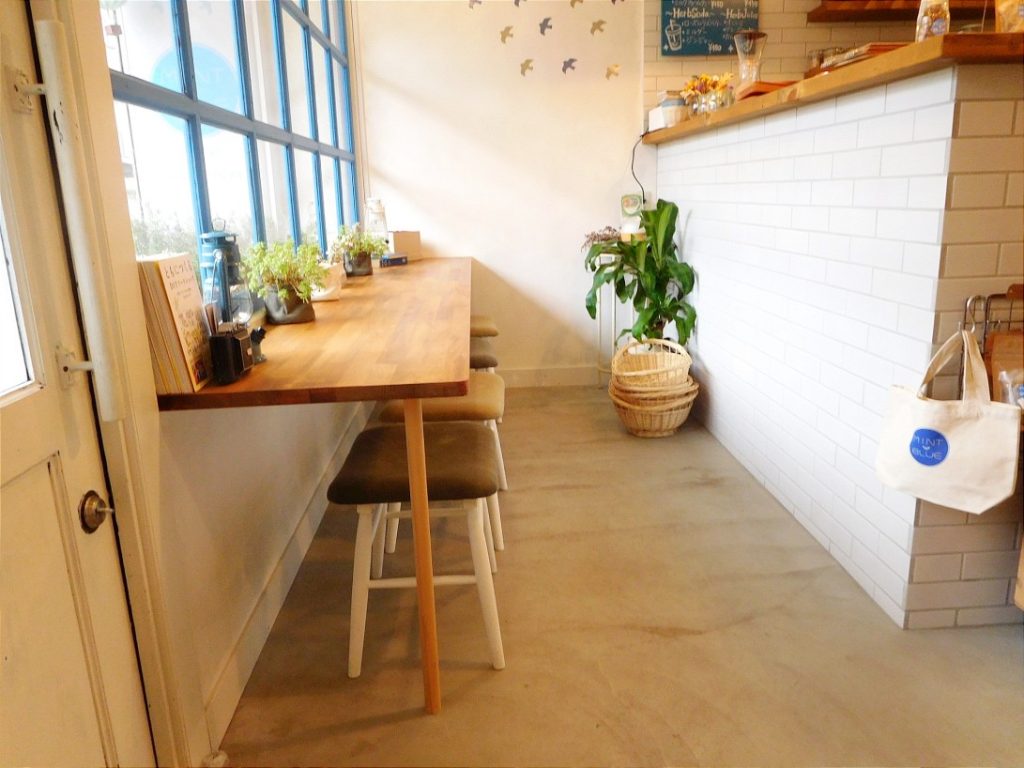 Kitchen is there. Cute…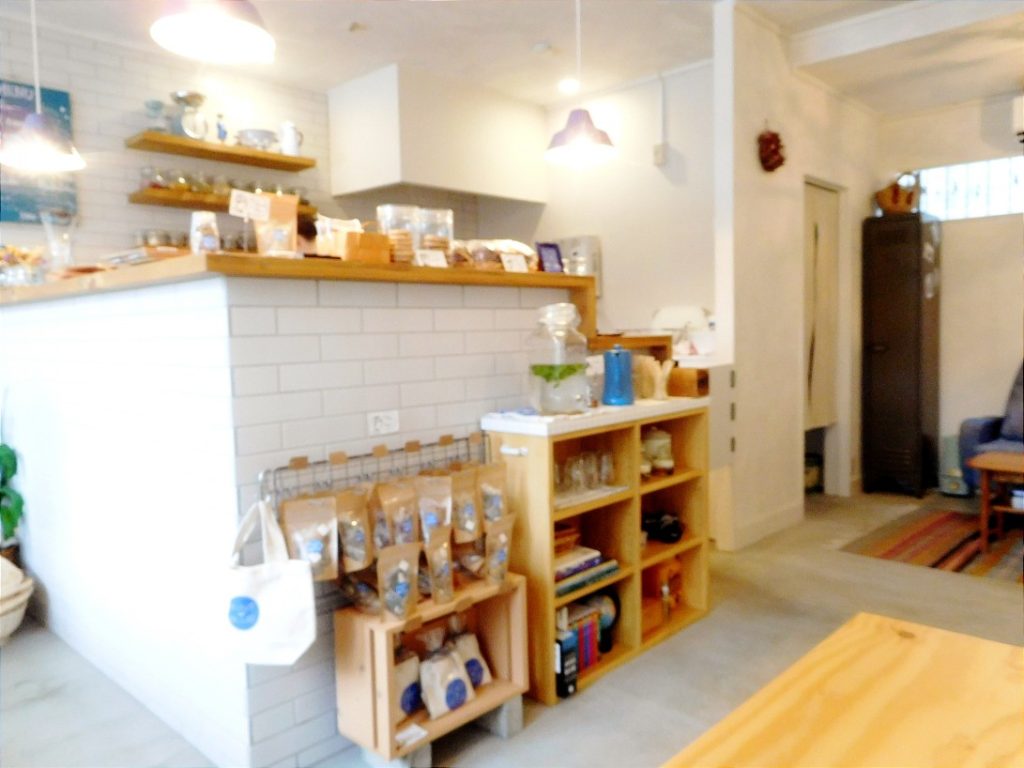 They have Official Instagram. So much cute photos.
Cute flowers on the table. I say nothing but "Cute", but there's no thing that isn't cute ! Only cute things !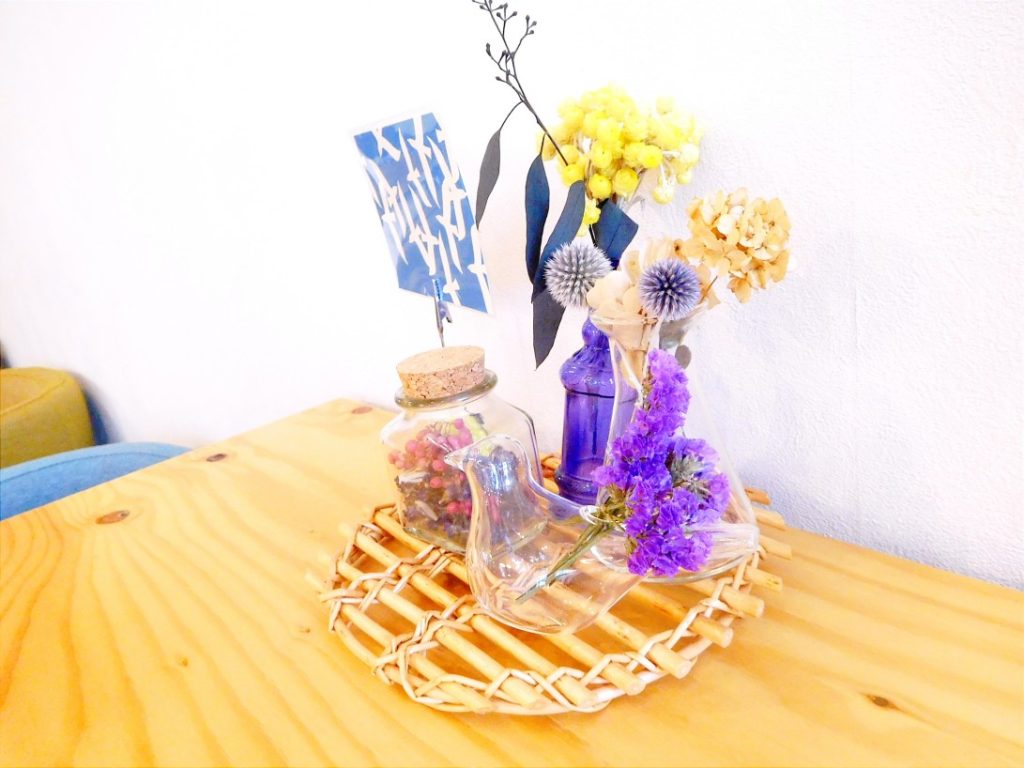 Because I couldn't take the photo well, so, I write down on this page. Tax included.
They have 10 original blended herbal tea. 400 yen each.
1. Style… Echinacea, Marigold, 、Lemon balm
2. Clear … Spearmint, Lemon grass, Lemon verbena, Lemon peel
3. Refresh … Hibiscus, Rose hip, Ginger
4. Beauty … Rose, Chamomile, Marigold
5. Warm … Elderflower cordial, Linden, Rosemary, Ginger
6. Power … Peppermint, Lemon balm, Thyme, Ginger
7. Light … Peppermint, Lemon grass, Roman Chamomile
8. Relax … Chamomile, Linden, Lavender, Orange peel
9. Woman … Chamomile, Marigold, Lemon balm
10. Season … Seasonal blended herbal tea
And another they serve coffee, too.
They don't decide lunch time clearly. They serve lunch set from 11:30 a.m. until ingredients out.
Lunch set is
*Bread plate (900 yen / With lavender pudding 1100 yen)
*Rice plate (1000 yen / With lavender pudding 1200 yen)
Bread could be choosen from basil dog, basil egg, curry dog, herbal bacon.
And we can choose on drink from drink menus under 400 yen. If you want drink over 400 yen, you have to pay the balance.
Bread plate is served in such a cute appearance. Wow ! I had such a cute meal after long absence. I always eat wild meal at market!
Though it's not good for me when my stomach is empty, when I want to have light meal, it's best !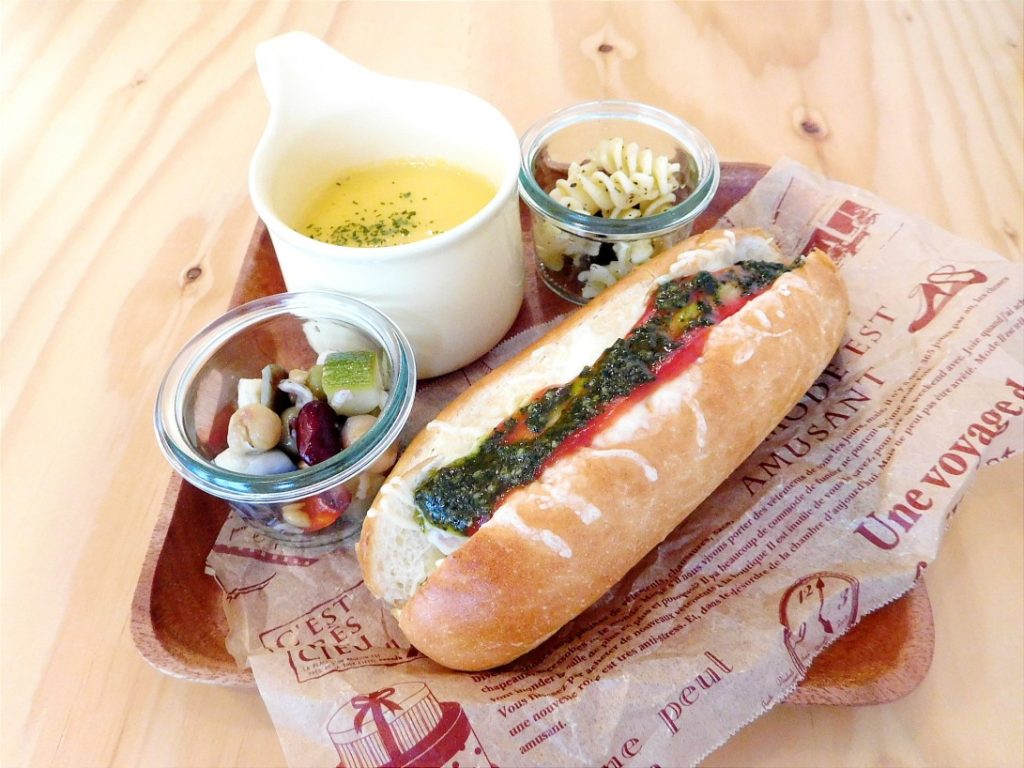 Soup, small dishes, soup and bread (basil dog) and drink.
Macaroni salads.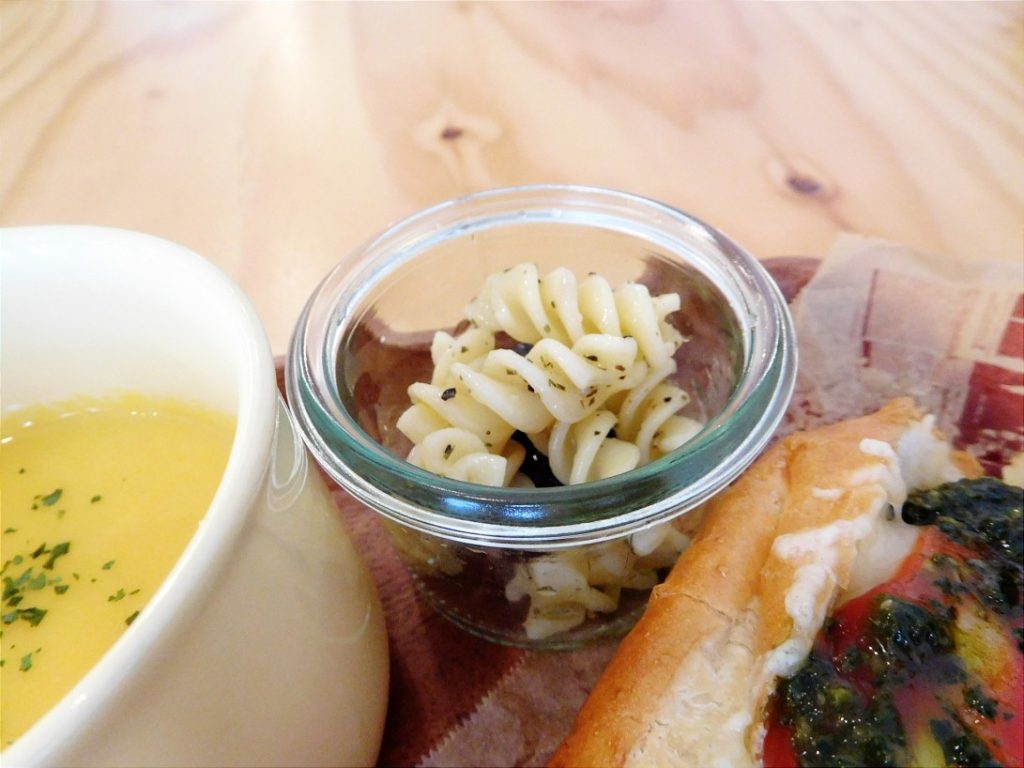 And beans salad.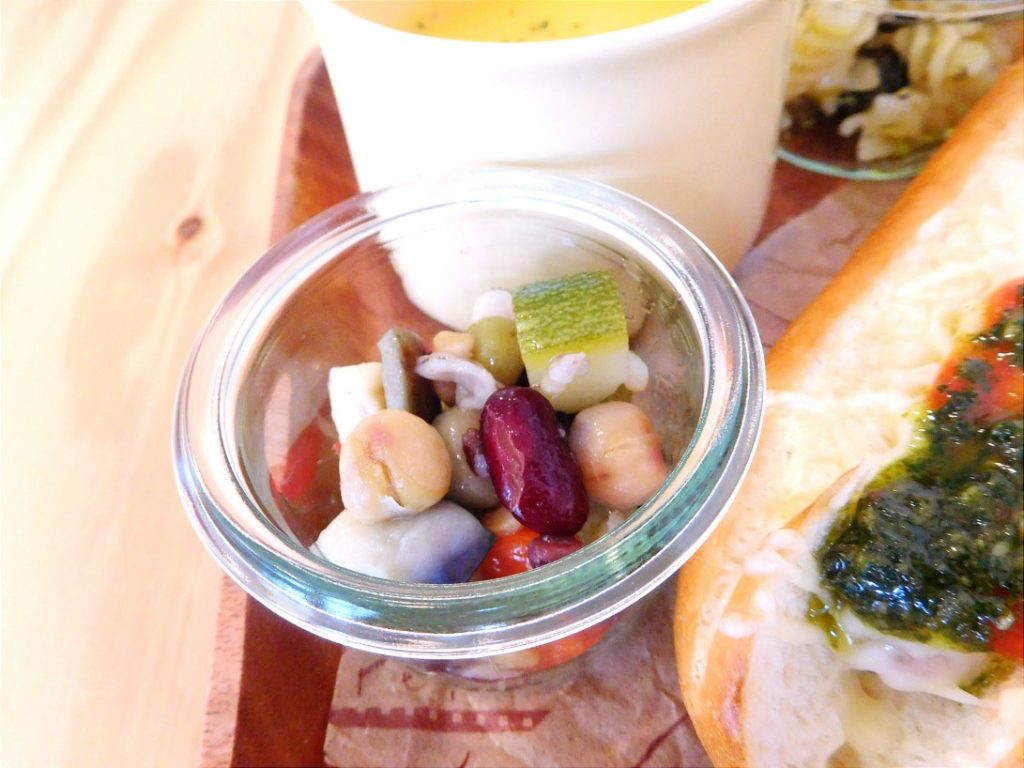 The bread looked hard from its appearance, but I found it's not. The bread was soft and sweet. It went with basil sauce and ketchup. The sausage have herb and the flavor was good.
When I finished eating, the staff served dessert and drink. With sweet biscuit.
Left is lavender pudding. I think because basil dog had strong tastes of basil and ketchup, I couldn't find the tastes of lavender. But it was creamy and tasty.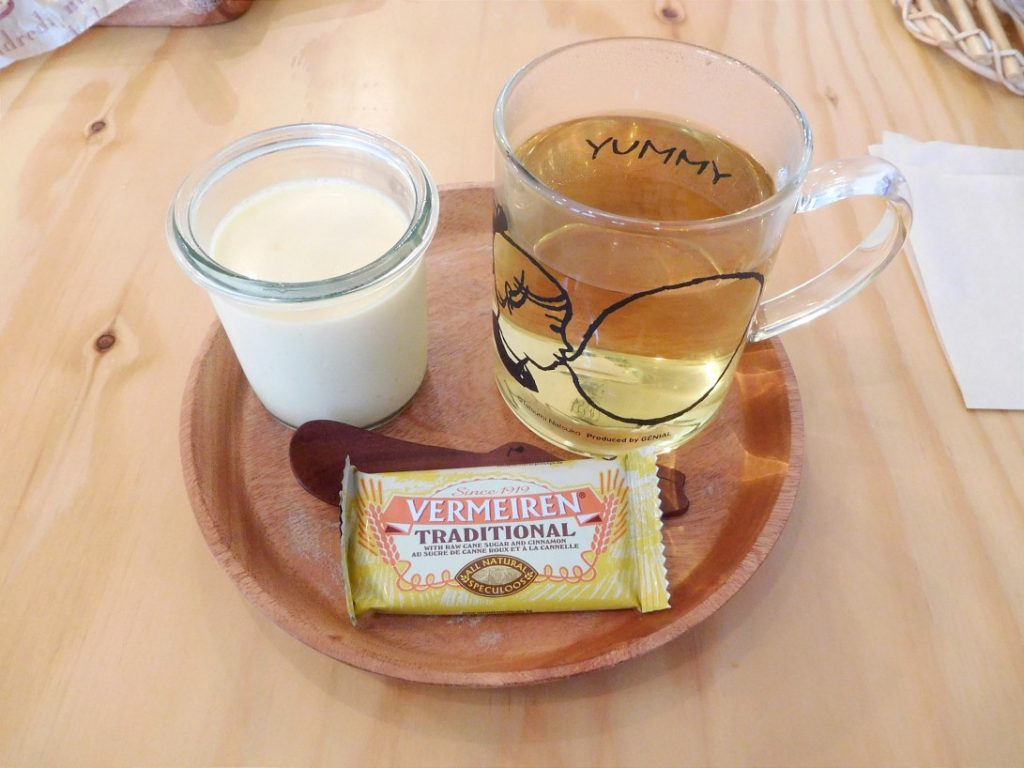 I chose my herbal tea "Clear". It had clear mint flavor and I felt relax. My mouth refreshed, too. I remember herbal tea at Bistro Persil is like this. I know Persil's herbal tea have spearmint, too. I want to visit there again for having herbal tea.
About

Name MINT BLUE
Open Day through evening
Reservation Unavailable
Credit card Unavailable
URL Website, Instagram

Google Map