Miso, shoyu, shio. Ramen, tsukemen and aburasoba..
One day I felt hungry on my way to Tsukiji and I couldn't stand any more.
But i was just in Shintomicho.
Speaking of Shintomicho, it is office town and it was Saturday.
Almost all shops and restaurants are closed when weekends.
But fortunately, I could find a ramen shop named "Mendokoro Taisho".
I entered into this shop without hesitation because I knew their name slightly.
They are close to Sushi Hashimoto 🙂
There are only counter seats and no one was there when I entered into the shop. First of all, no one was on the street :p
Menus. They serve various ramen.
They serve three flavors of soup. Soy sauce, salt, miso. Both ramen and tsukemen.
Also they serve aburasoba from 1:30 p.m. There is a ticket vending machine at the door. We have to buy ticket at lunchtime only.
I ordered wonton noodles with soy sauce soup (醤油わんたん麺, 850 yen).
Tonkotsu based soy sauce soup was slightly sweet and good. And more these wonton had springy texture. Black thing is grilled green onion. Not only wonton noodles but also every ingredients were tasty.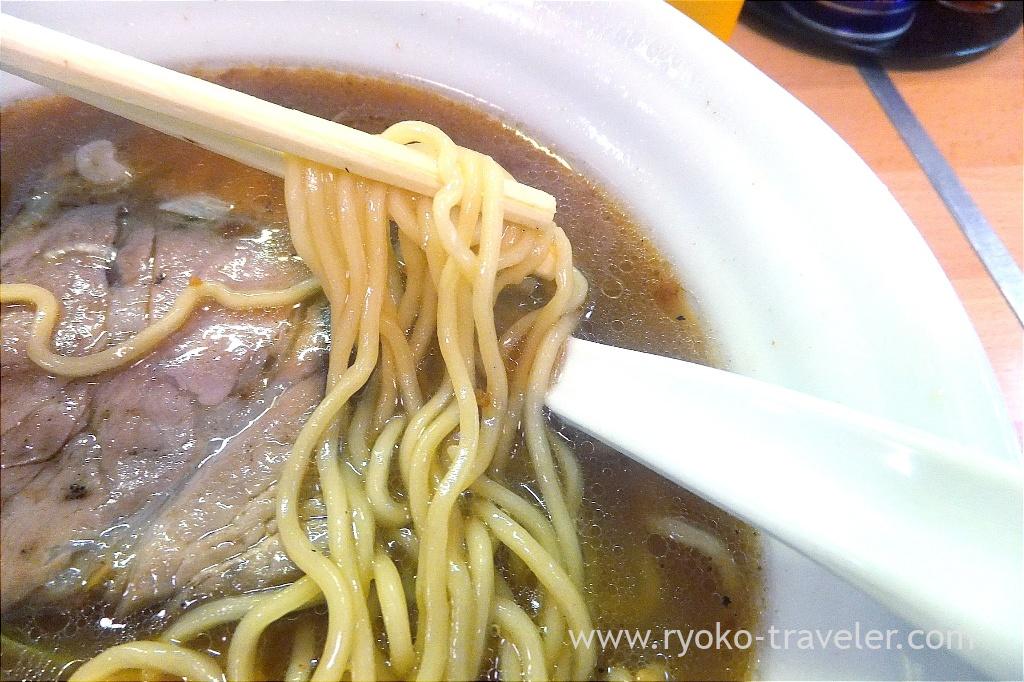 If you want to eat rice, they serve by free of charge 🙂
I thought such a ramen shop serving various flavors of ramen don't serve good ramen. But I was satisfied with Taisho's ramen to the full. I want to try salt and miso ramen next time.
About Mendokoro Taisho
Address / Sato building 1F, 1-16-4 Shintomi, Chuo-ku, Tokyo
Station / Shintomicho station (Tokyo metro)
Open / 11:00 – 14:30, 17:00 – 21:00
Closed / Sundays and another national holidays, some Saturdays