Ningyocyo still have many long-established restaurants. Matsunami (松浪) is one of the restaurant. They are okonomiyaki and teppanyaki restaurant.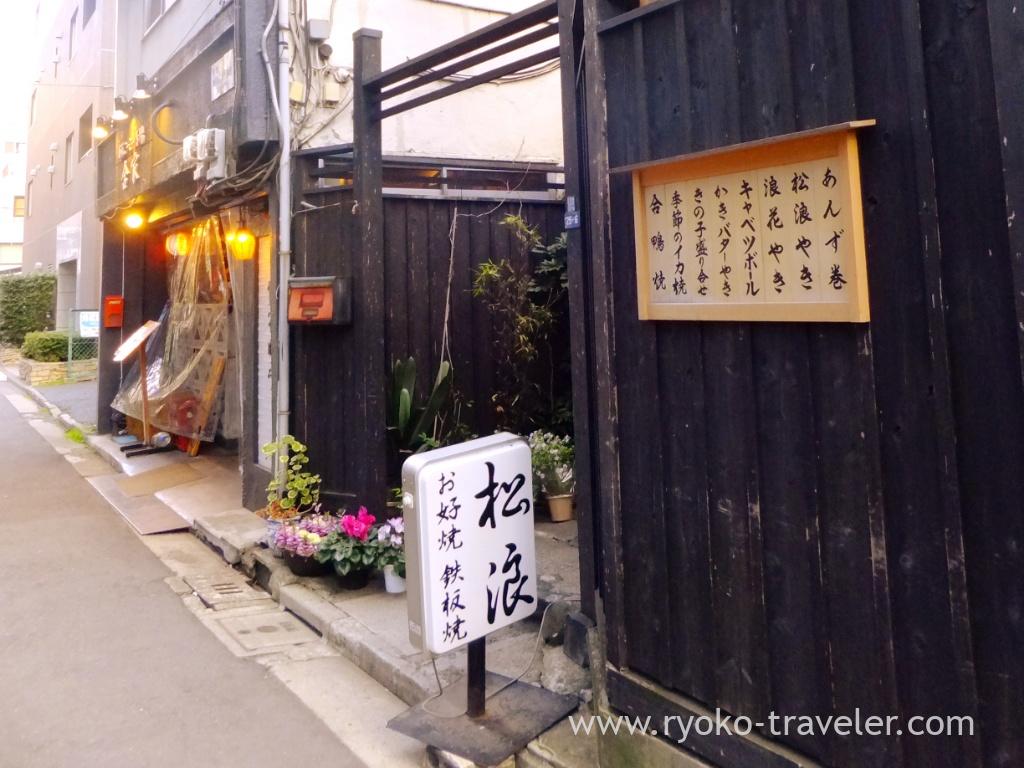 This architecture is 60 years old ! When we got to there without reservation just after the opening time, there was no guest there. But the staff said all seats are fully booked but we could stay 60 minutes or so. 60 minutes ? Enough.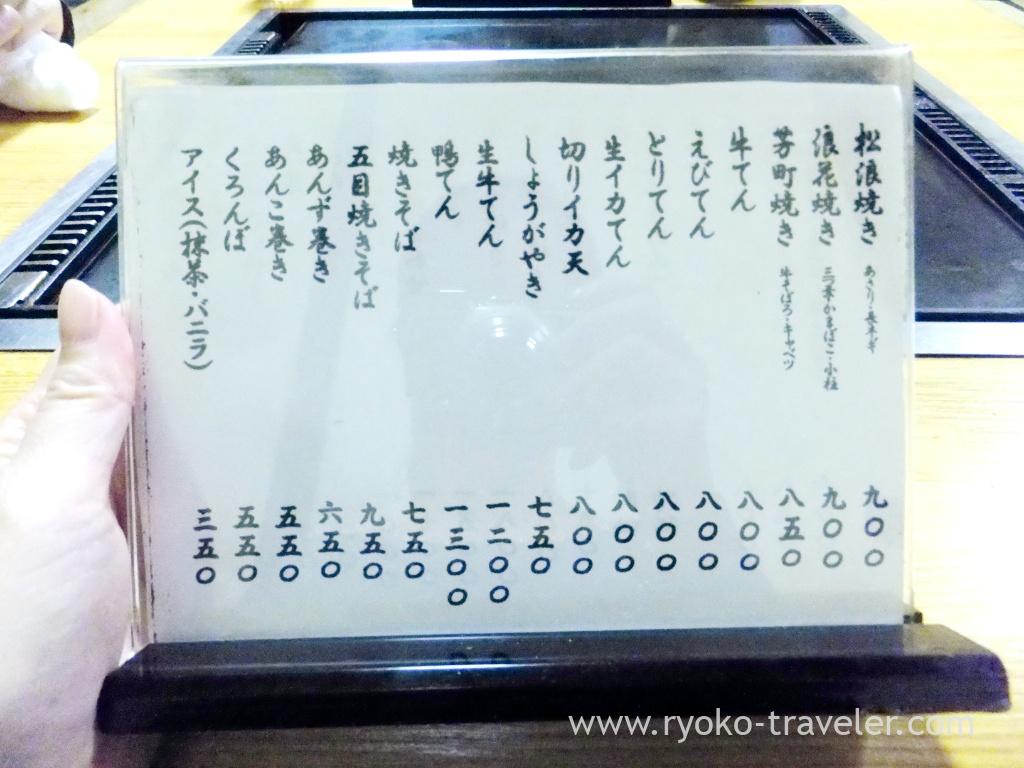 The appearance have a nice atmosphere which reminds me of an ancient time. But once fire breaks out, it'll disappear…. 🙁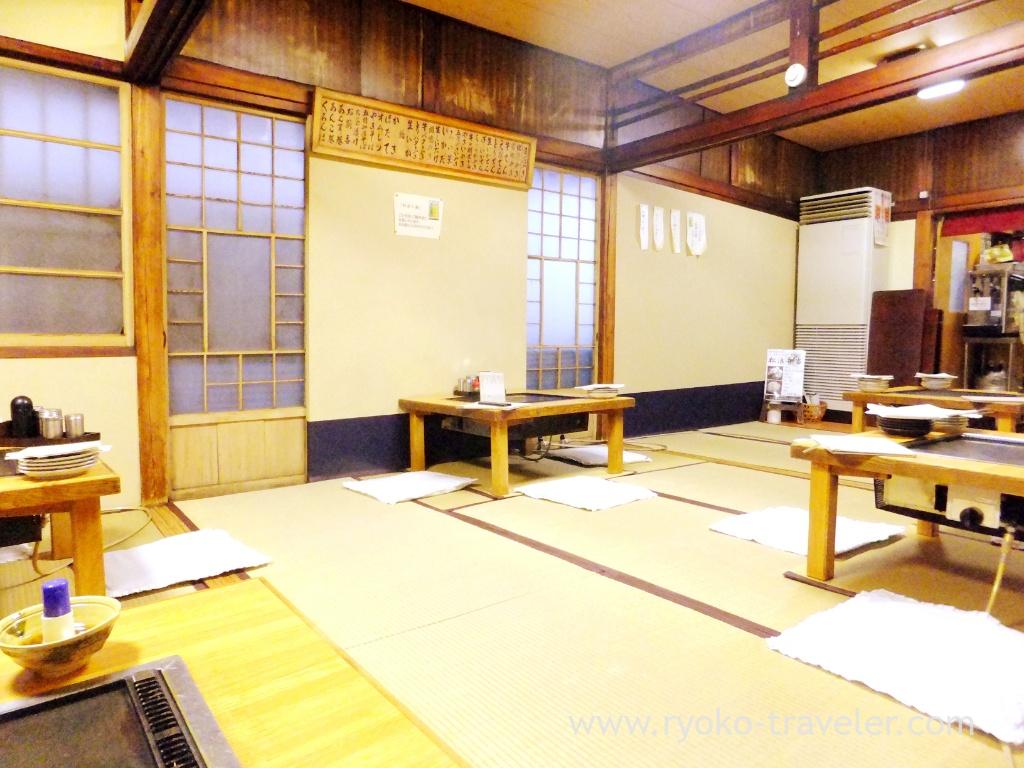 Anyway we had no time to lose, we ordered drinks. My drink was lemon sour.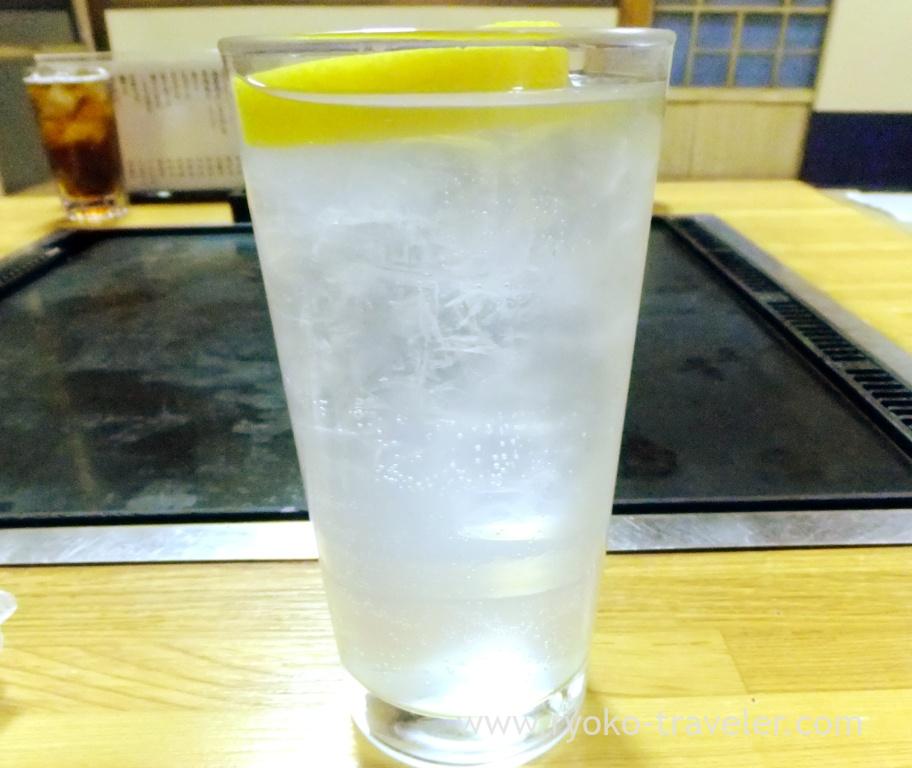 Okonomiyaki is local foods of Osaka. But Matsunami's okonomiyaki differs from Kansai-style. We chose two okonomiyaki.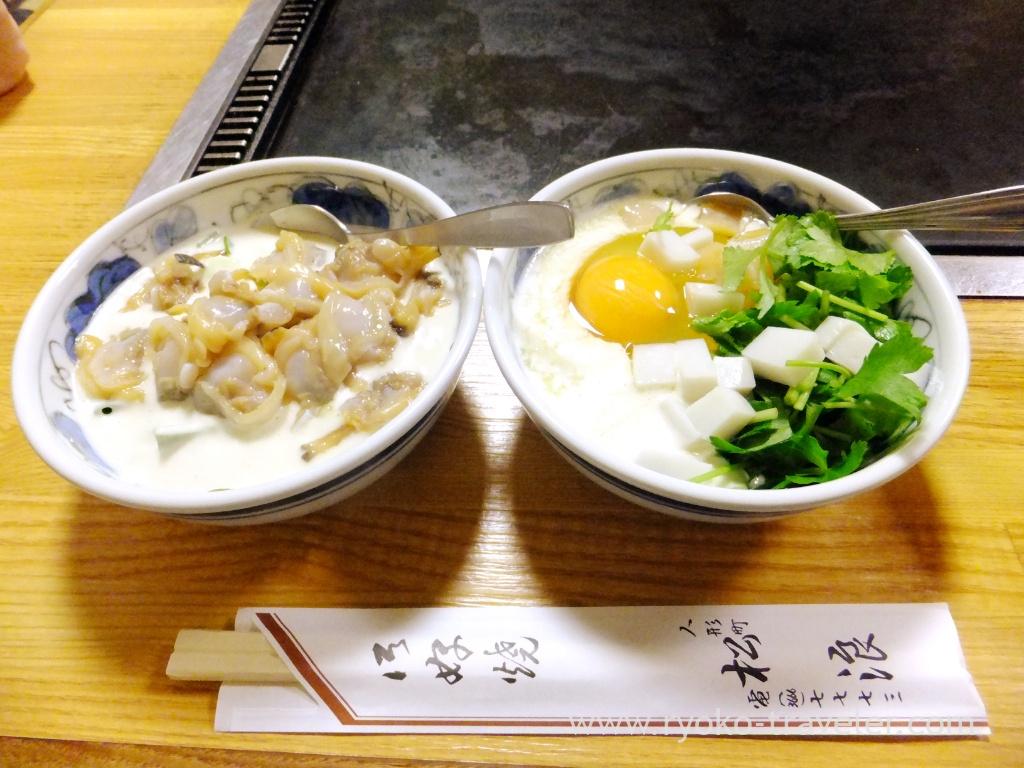 Matsunami yaki have asari clam and green onions, and Naniwa yaki have fish cake, Japanese honewort(mitsuba) and muscle of the clam. The ingredients are differ from Kansai-style.  It looks like monja. The way of grilling is same as the Kansai-style, but it looks lighter than Kansai-style.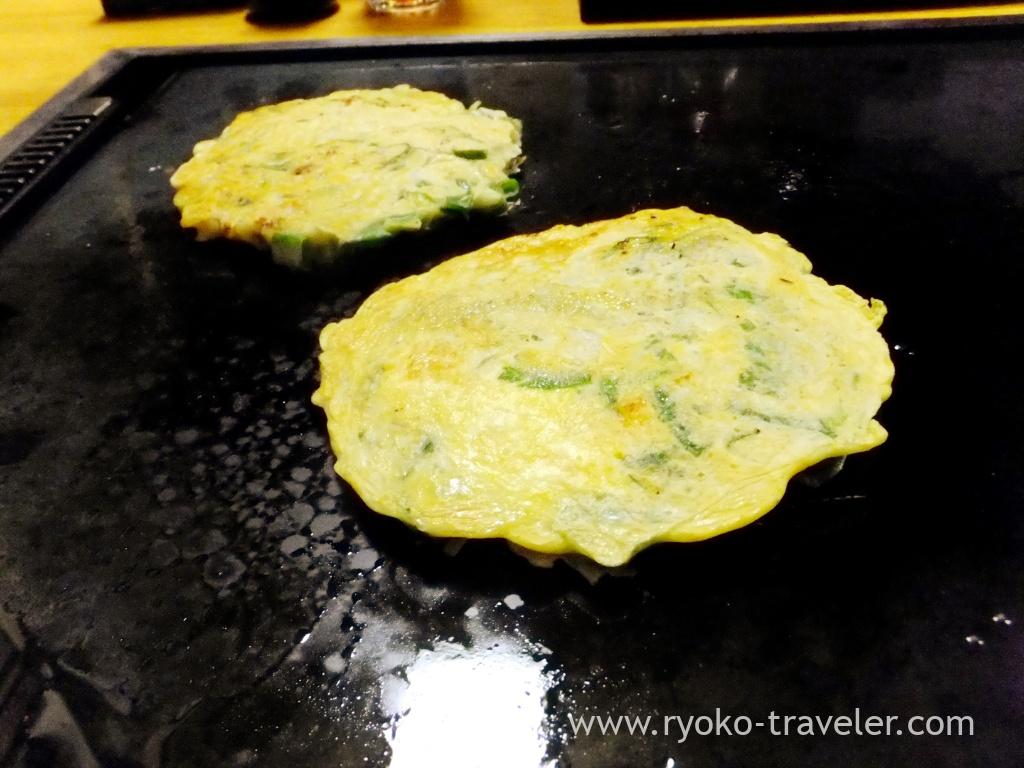 And we put soy sauce on it, not Worcestershire sauce like Kansai-style !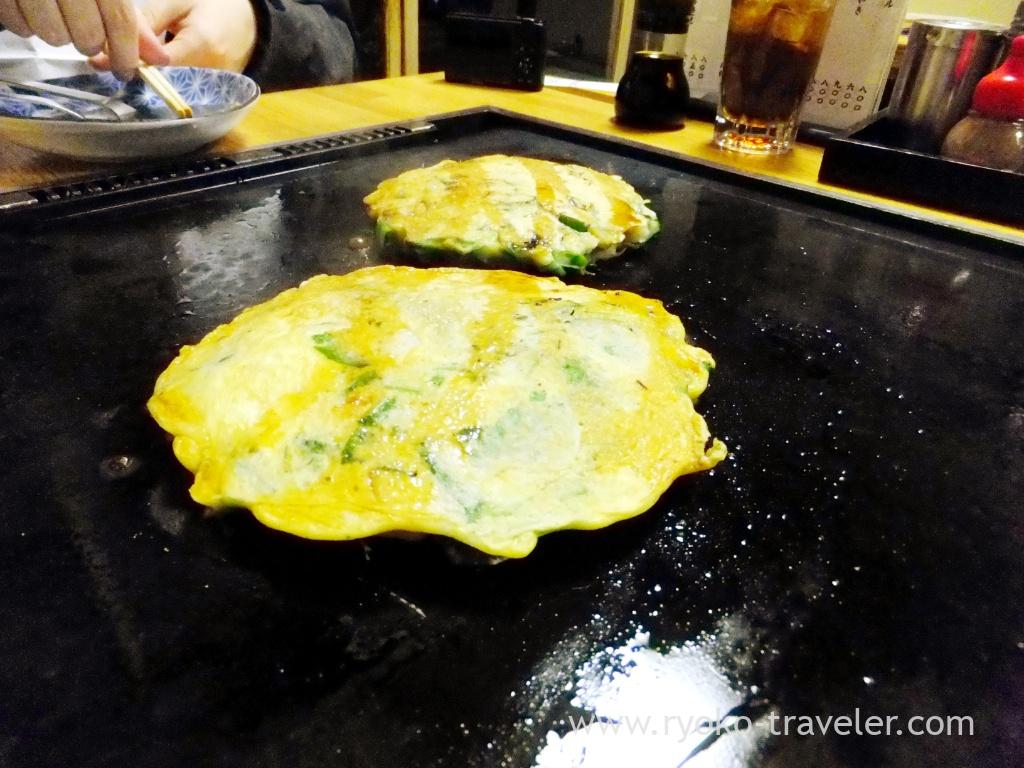 It was unexpectedly good. But we also put Worcestershire sauce later, I think okonomiyaki go with worcestershire sauce better than soy sauce all the same :p
And we ordered squid, too. Of course it was tasty, but I think 750 yen is expensive.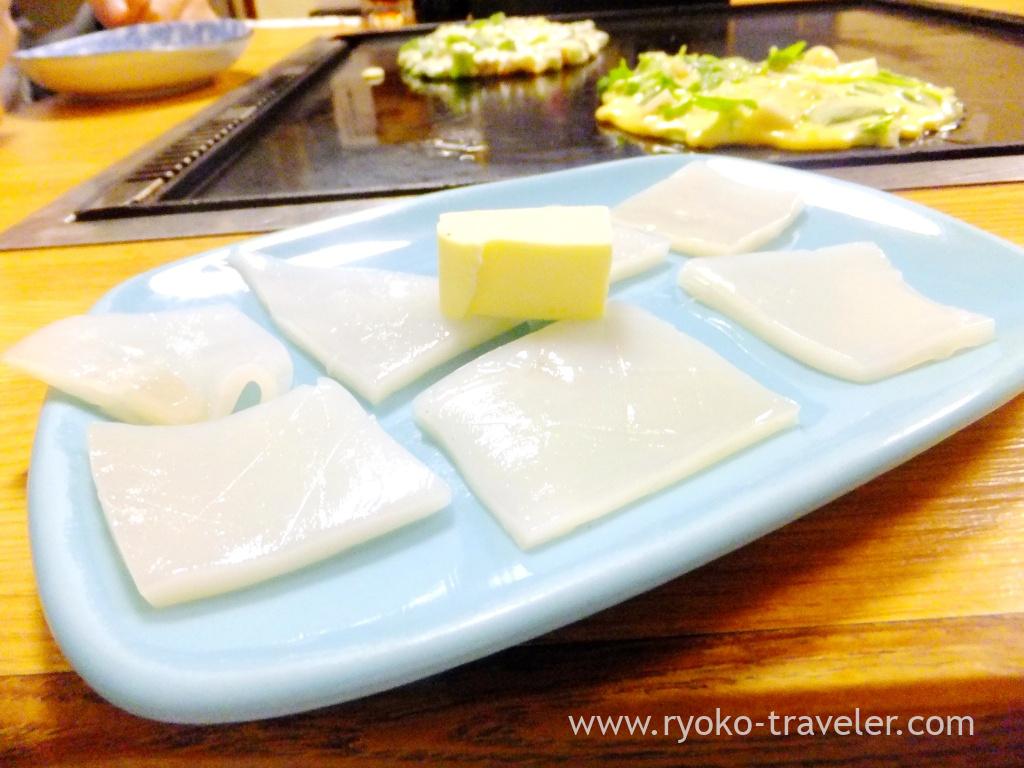 There were "oyster" on the menu, so we ordered it, but we couldn't eat it because it was for reservations only that day. So, you'd better reserve in advance all the same.
About

Name Matsunami (松浪)
Open Dinner
Reservation Available
Credit card Unavailable
URL Website

Google Map