You think Tsukiji is the best place to eat sashimi bowl ?
Certainly, Tsukiji is precious area.
But there's also great place to have sashimi bowl close to Tsukiji area at lunchtime.
The restaurant's name is Maguro Oroshi no fisheries terrace (まぐろ卸のフィッシャリーズテラス).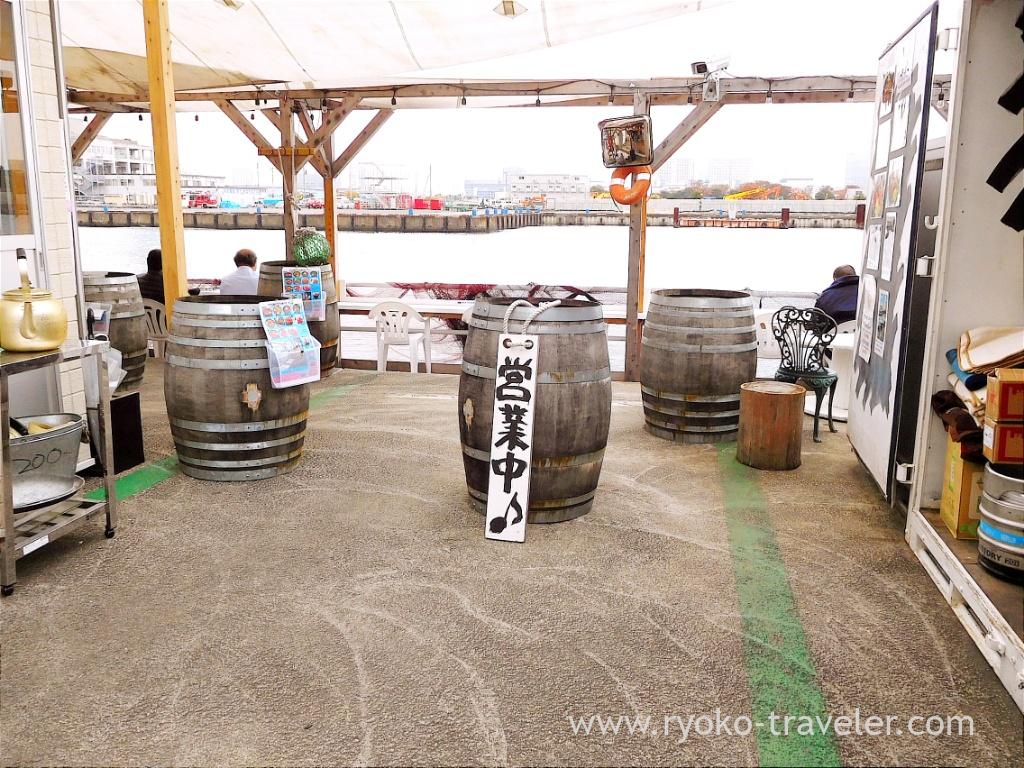 They have outdoor seats and you can see sea from every seats.
You can also see Rainbow bridge while eating sashimi bowl !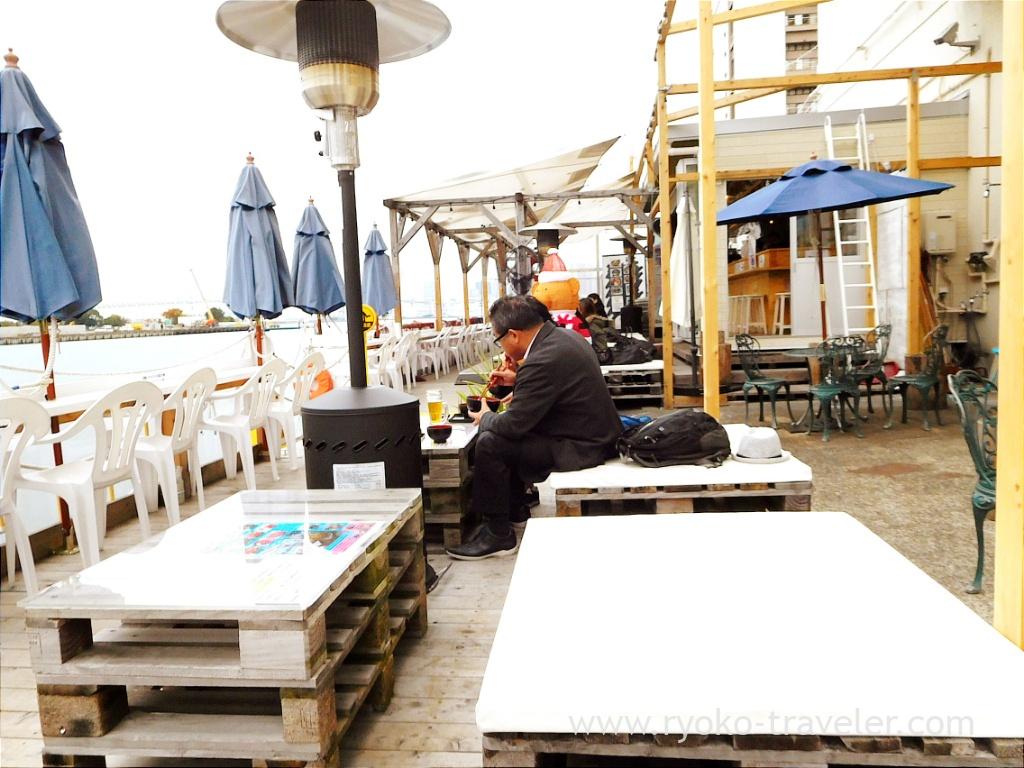 Lunch menus. You have to buy ticket at the ticket vending machine besides the kitchen.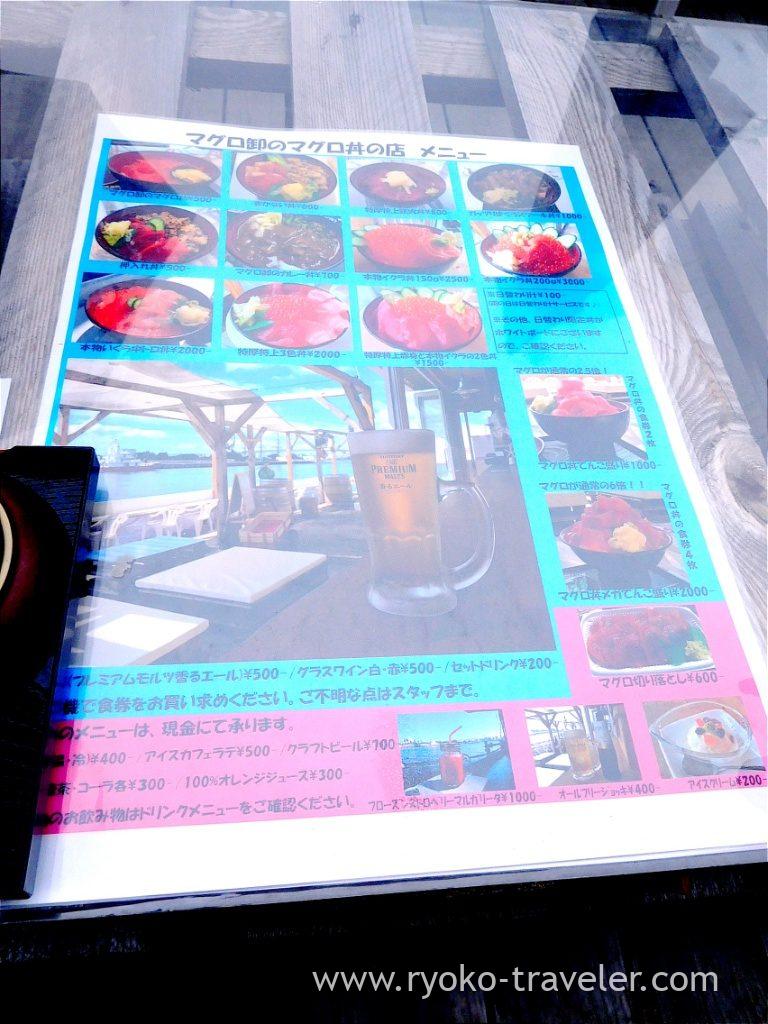 Staffs prepare your sashimi bowl quickly and hand it to you. So, you secure the seat that you like with your sashimi bowl.
And after eating, you have to throw your dishes into blue rubbish bin near the entrance. It's like beach house 🙂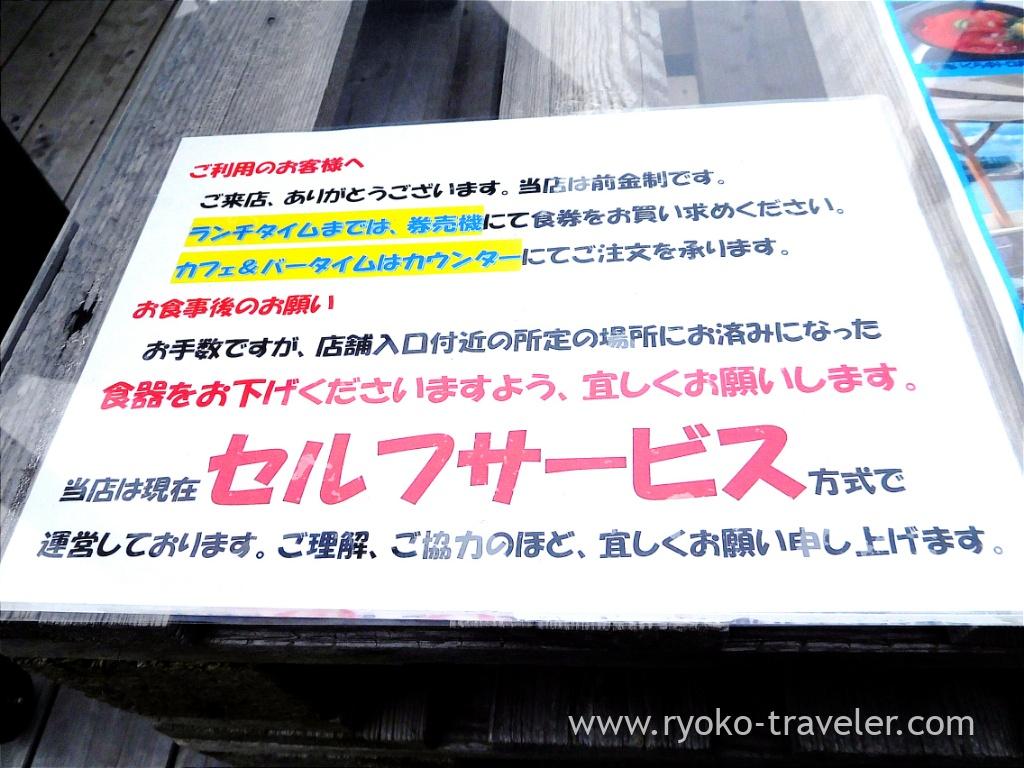 By they way, they have long name.
"Maguro-oroshi" means wholesalers of tuna.
"Maguro-don no mise" means tuna bowl's shop.
Yes. their name means tuna bowl restaurant managed by wholesalers of tuna.
So their seafood is, needless to say, good and inexpensive !
It's special sashimi bowl B (800 yen). Fresh nakaochi, albacore tuna was good ! and also boiled baby sardines and boiled tuna with ginger was tasty, too 😉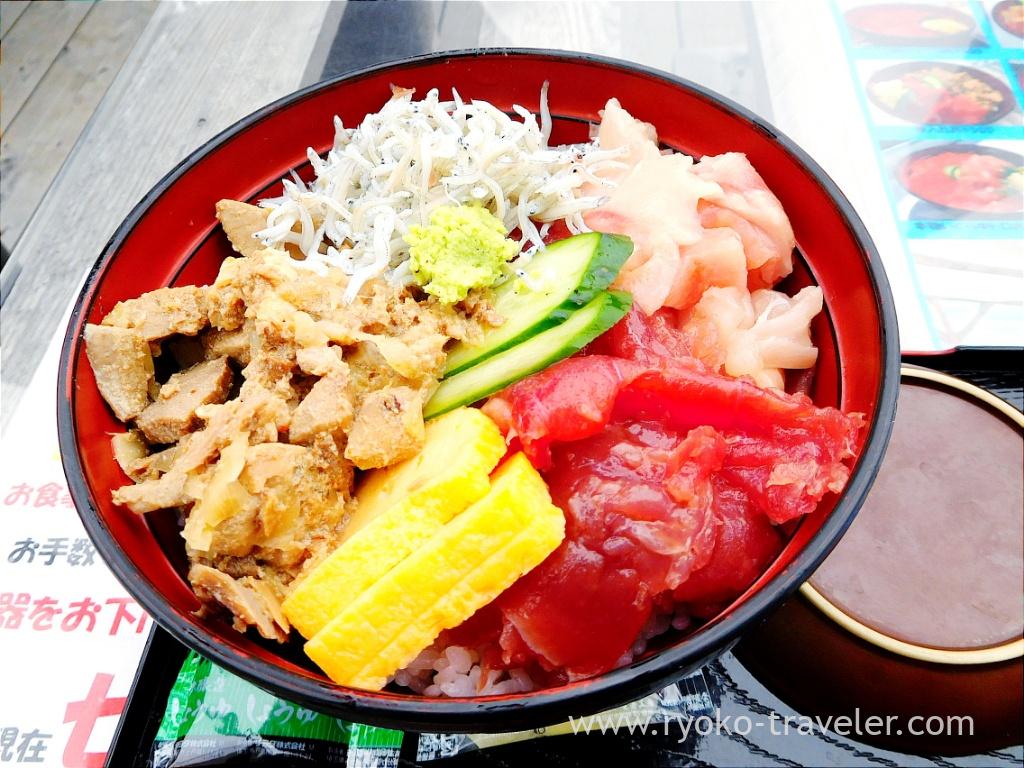 Sashimi bowl and sea. But unfortunately the weather was bad. It was cloudy, so cold and windy when I visited there. So there were few people that day. I think I could see splendid view if the weather was good. I have to visit there again soon.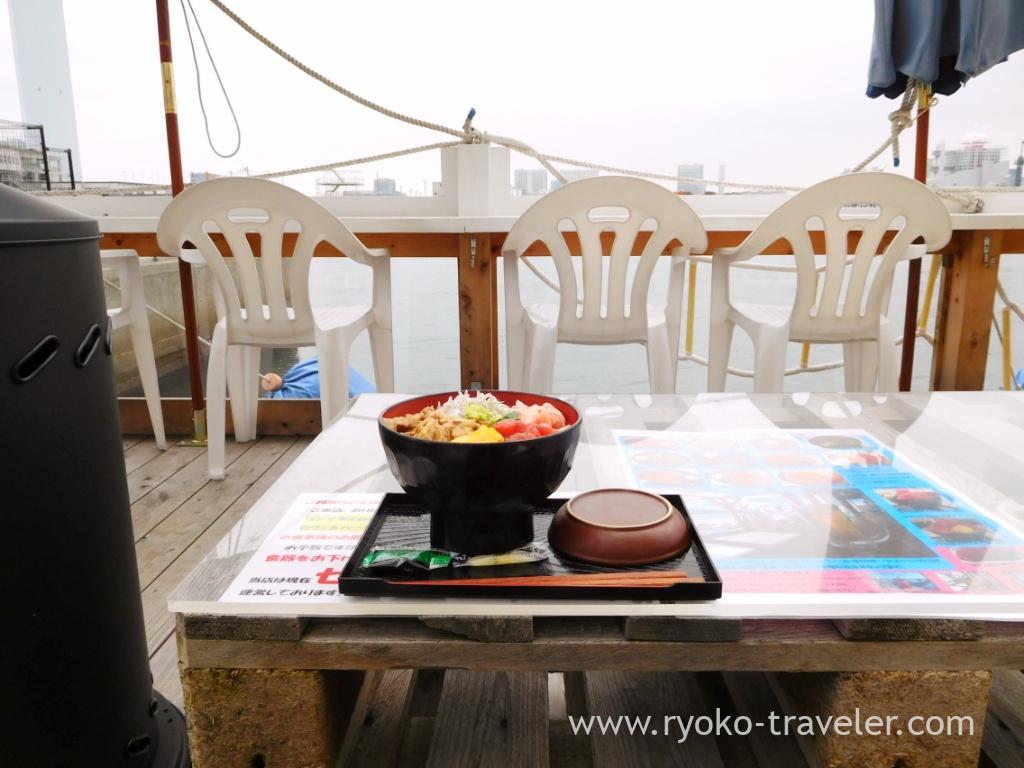 But don't worry about cold weather. They have some heaters close to each tables 🙂
About

Name Maguro oroshi no Fisheries terrace (まぐろ卸のフィッシャリーズテラス)
Open Day through night
Reservation Available for dinner time only
Credit card Available for dinner time only

Google Map