I had been wanting to eat a miso ramen of "Kotan" that is located Funabashi.
I ate such a hot miso ramen (味噌ラーメン, 600 yen) in the daytime in summer.
Fat oil on surface of the soup kept the soup very hot until finish eating.
Since I easily burn my mouth, it is difficult for me to eat.
There were fat oil on surface of the soup.
But I felt the soup taste thin bacause of lack of miso tastes.
Soybean sprouts didn't have any tastes.
I like the noodles. So it's a pity.
The noodles were really good.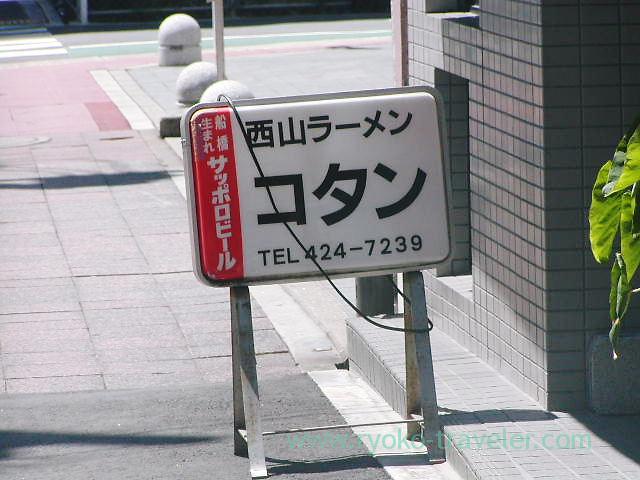 On my way to home at the "Eki-naka" (shops and restaurants inside the station building) in Keisei Funabashi station,
I had a coconut milk drink at "Pearl Lady".
It is really difficult to suck up tapioca by a thick straw 🙁
I drunk seriously, with my full effort 😛
To tell the truth, I intended to drink a tea because I wanted to have low-cal drinks.
But, what the words from my mouth when I ordered was …
"Coconut please 😀 "
Ahaha 😛
Kotan (コタン)
Address / 1-21-8-101 Miyamoto, Funabashi-shi, Chiba
Station / Daijingushita station (Keisei main line)
Open / 11:30 – 14:45, 16:30 – 22:45
Closed / Mondays