Kitchen Taka (キッチンたか) is so popular restaurant in Yotsuya. Many foods of photos are hanging on the wall. Taka's specialty is Yoshoku. Yoshoku is Japanese-Western foods.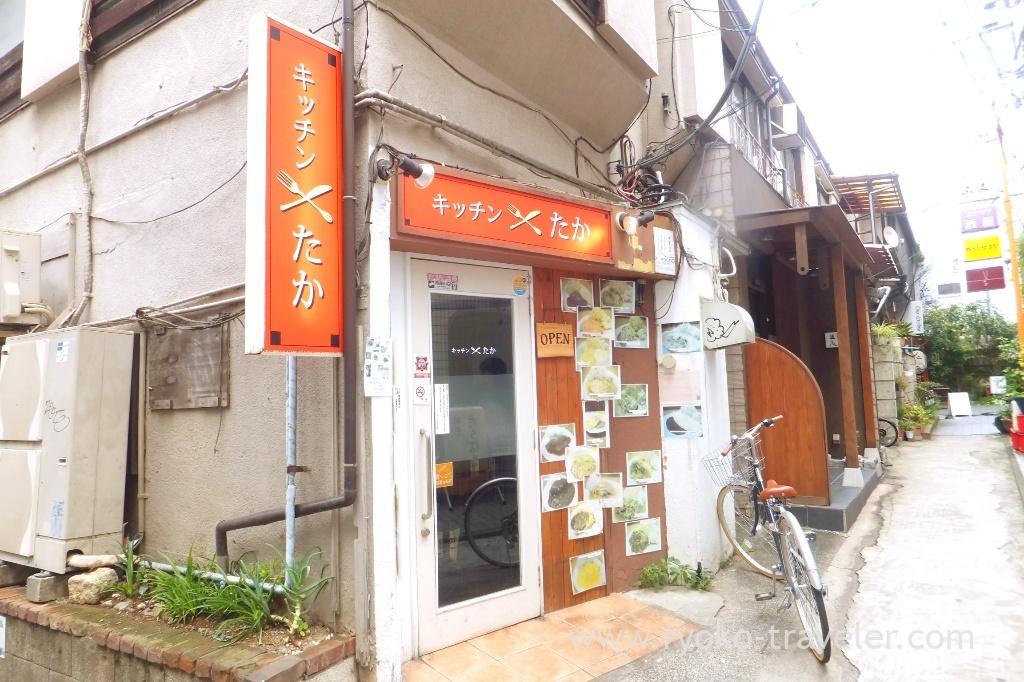 This restaurant have only about five seats and I heard there are many people waiting in front of the shop at any time. But that day, we were lucky. There were vacant seats and we could enter the shop soon. The restaurant is so calm. Everyone in silent. Though we spoke with small voice, our voice sounded.
This is Tomato beef. It's very popular especially among men. Beef is fried with tomato. It have much soup. Though it have much shredded cabbage and mushed potato on the dish, I ate it up soon with the tomato soup.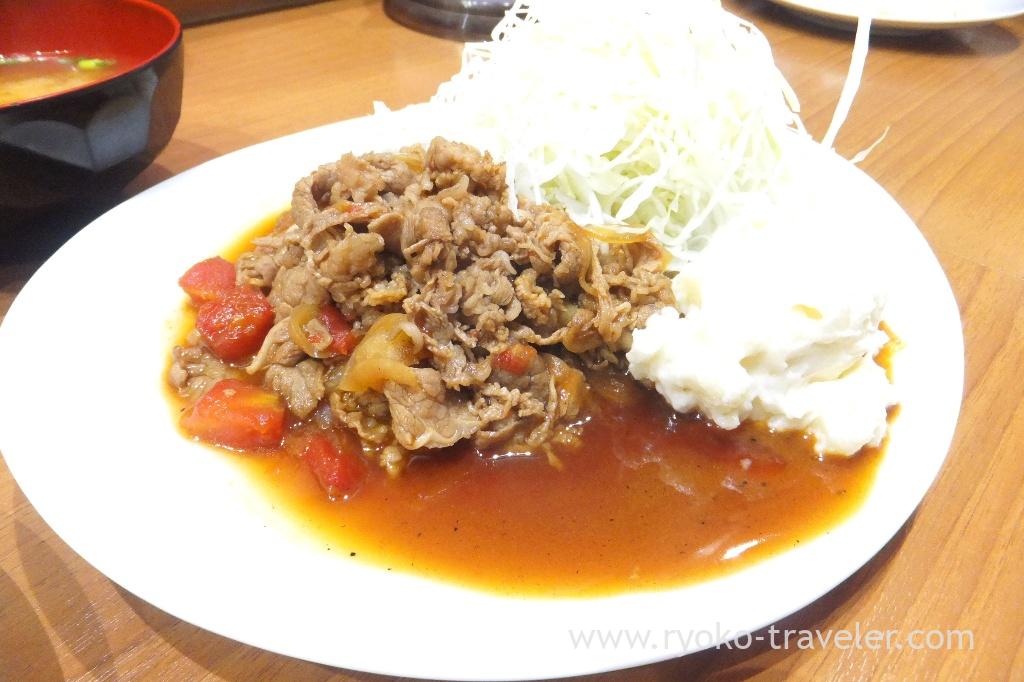 This is hamburger steak with sunny-side up. I ordered it with small rice.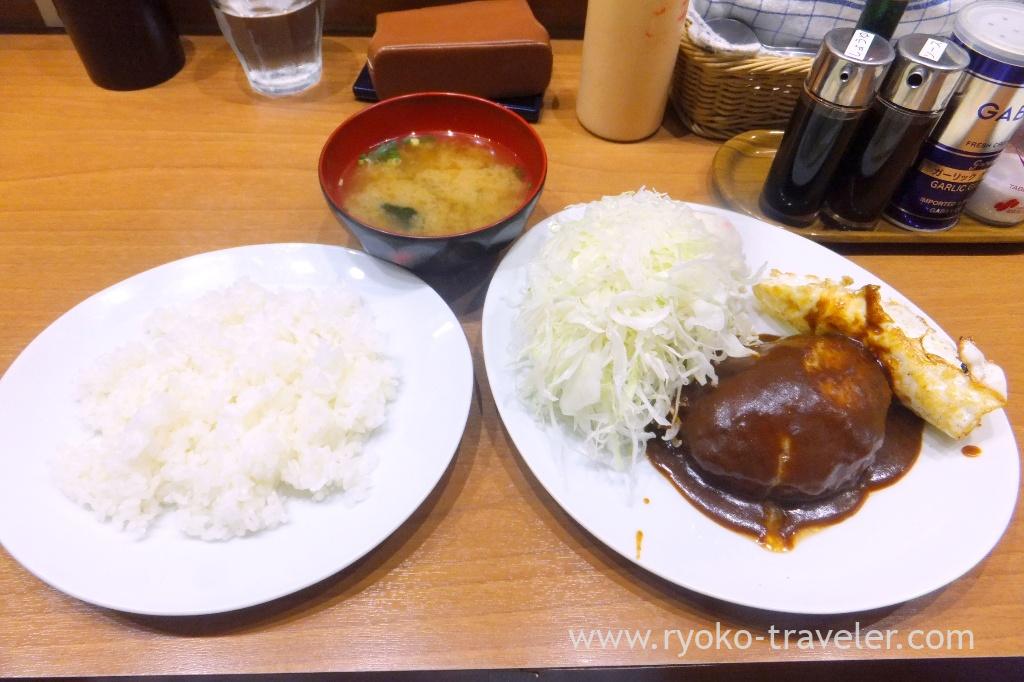 Half-boiled sunny-side up. At first, I ate the hamburger steak. The sauce had rich tastes and the meat was juicy. And then broke the yolk and the broken yolk flowed to the hamburger steak. The steak with the yolk was delicious 🙂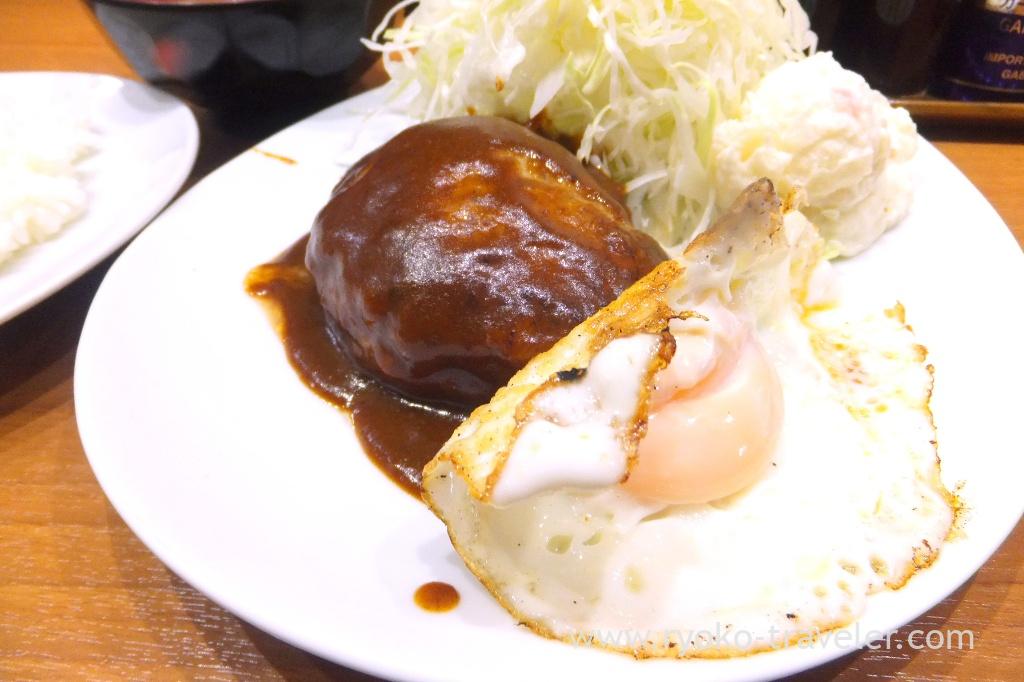 Every set have miso soup and rice. And rice is large. So you'd better order it with smaller rice if you can't eat too much.
About

Name Kitchen Taka (キッチンたか)
Open Day through night
Reservation Unavailable
Credit card Unavailable

Google Map