I rarely go there except taking Shinkansen.
When in the world will they finish construction aruond Tokyo station ? I think it's been over 15 years ! I wonder if I could see completed Tokyo station area until we'll die…
Why we visited there ? Because… for eating okonomiyaki.
TOKIA building have a branch of Kiji that is popular okonomiyaki restaurant in Osaka.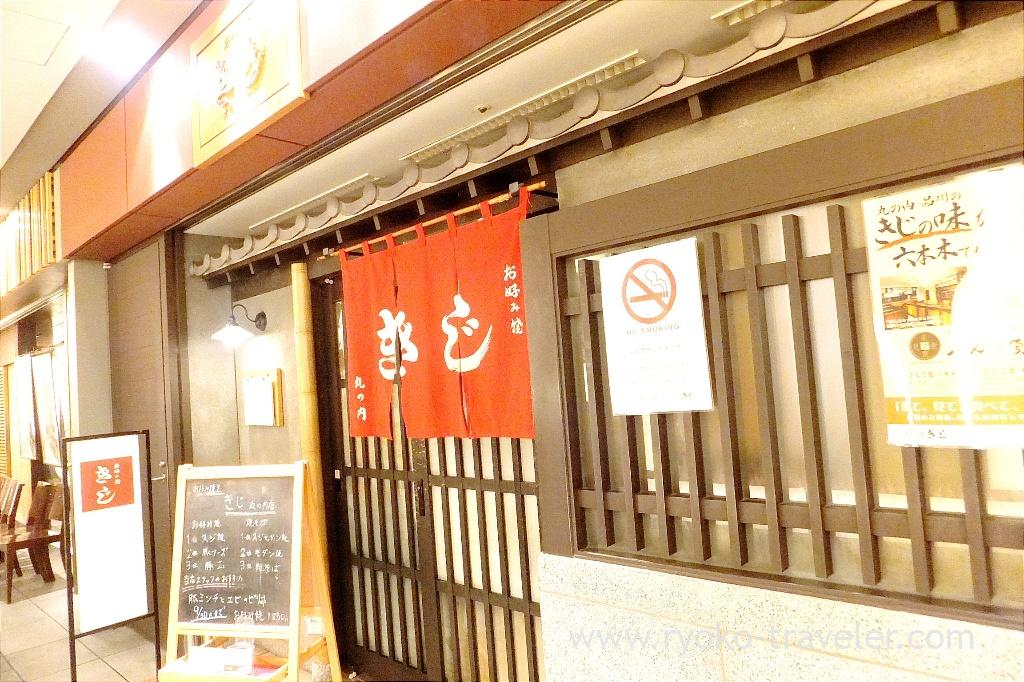 There's a cool stripe-pattern table in front of the kitchen.
Long hot plates over there.

I rarely go to okonomiyaki restaurant in Tokyo. The reason is clear.
Most of okonomiyaki restaurants in Tokyo don't cook okonomiyaki. They just put ingredients on our table and we have to cook on our own.

Osaka's restaurants don't. They cook and serve okonomiyaki.
I can't cook okonomiyaki well, so whatever high reputation restaurants I may go, I have to eat bad tastes and looking okonomiyaki 🙁
But this Kiji cook good okonomiyaki in front of us and serve it to us. We have only to wait for a while.
Where ?
Kiji Marunouchi branch is on the B1F of the building connected with Tokyo station.
Foods what we ate
Sujipon
We wanted to eat something before okonomiyaki, we ordered Sujipon (すじぽん, 570 yen). It was served quickly.
Sujipon is simmered tendon beef seasoned with ponzu.
This simmered beef was so soft and tasty.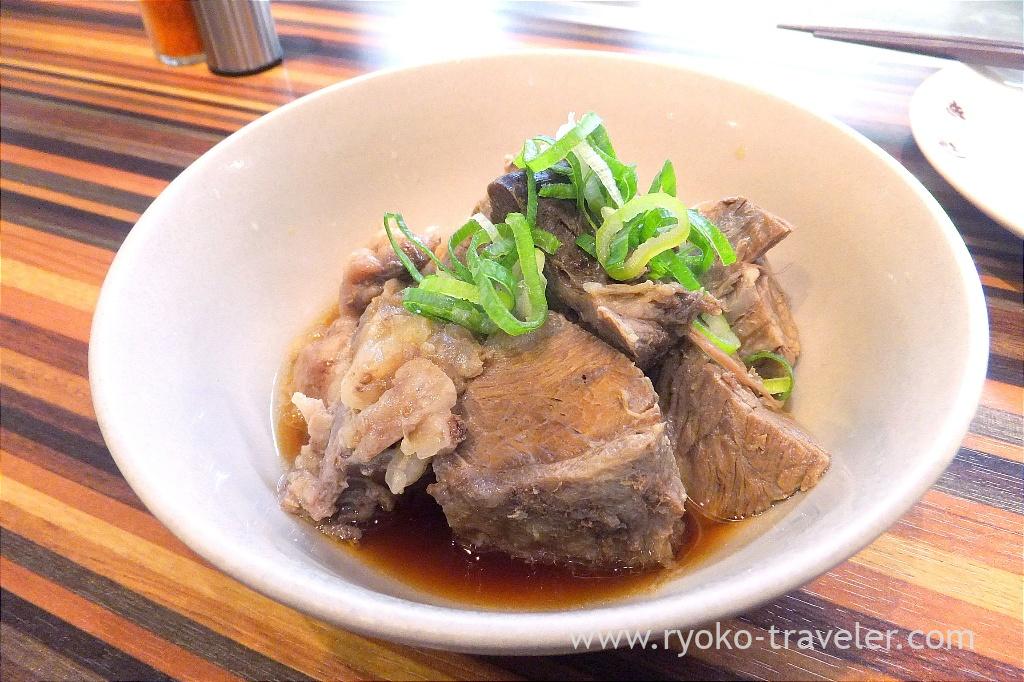 Sujiyaki, and pork and cheese
After ten minutes or so, our okonomiyaki was served.
We ordered Sujiyaki (スジ焼き, 1200 yen) and pork and cheese (豚チーズ, 1060 yen). I heard those are Kiji's No.1 and No.2.
Because we were two and ordered two okonomiyaki and the chef heard what we talked. We intended to share those two okonomiyaki, so he cut those two okonomiyaki into half size in advance and served them to us like this. Beautiful. Perfect. Okonomiyaki should be cooked by chef all the same !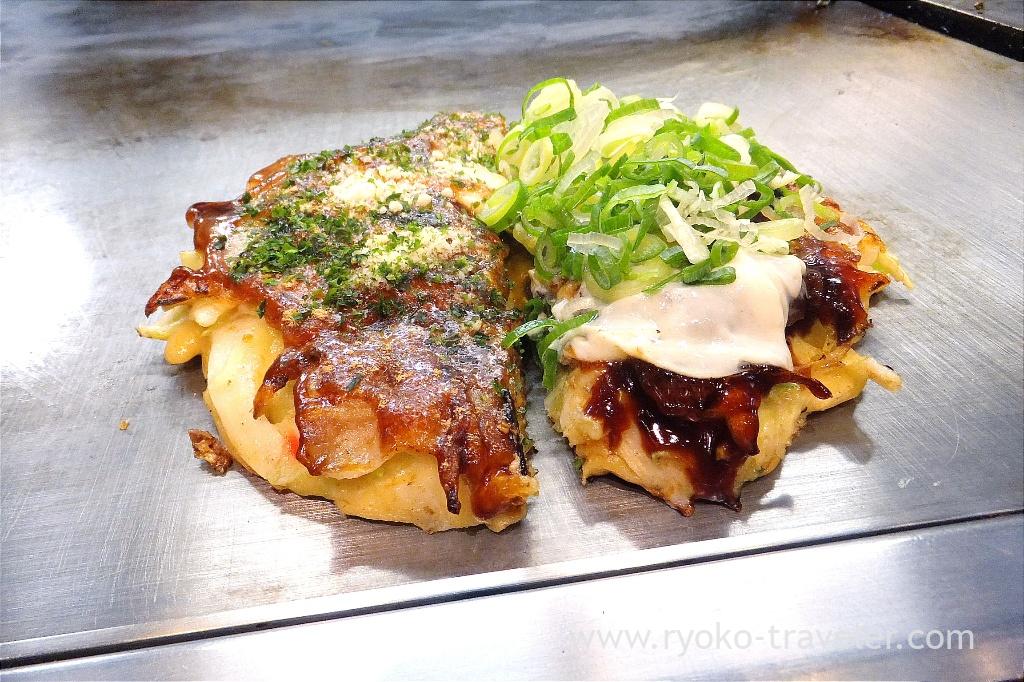 Cheeses were melting and the dough was soft ! The bacons had crunchy texture.
If you have no experience about cooking okonomiyaki and try okonomiyaki in Tokyo, you should go Kiji without hesitation.
Certainly cooking okonomiyaki is fun. But okonomiyaki should be cooked by chef in restaurants.
About the restaurant
Name in English / Okonomiyaki Kiji Marunouchi branch
Name in Japanese / お好み焼き きじ 丸の内店
Address / TOKIA building B1F, 2-7-3, Marunouchi, Chiyoda-ku, Tokyo
Phone / 03-3216-3123

Open / 11 a.m. – 3:30 p.m., 5 p.m. – 11 p.m.
Closed / no scheduled

Reservation / Unavailable
Credit card / Available
URL / Website (in Japanese only)