After we left our baggage to our hotel, we went to Kenrokuen (兼六園) ! Kenrokuen is included in Three Great Gardens of Japan with Korakuen in Okayama and Kairakuen in Ibaraki. Though I expected we can see snow view, there wasn't snowfall at all. It was January though.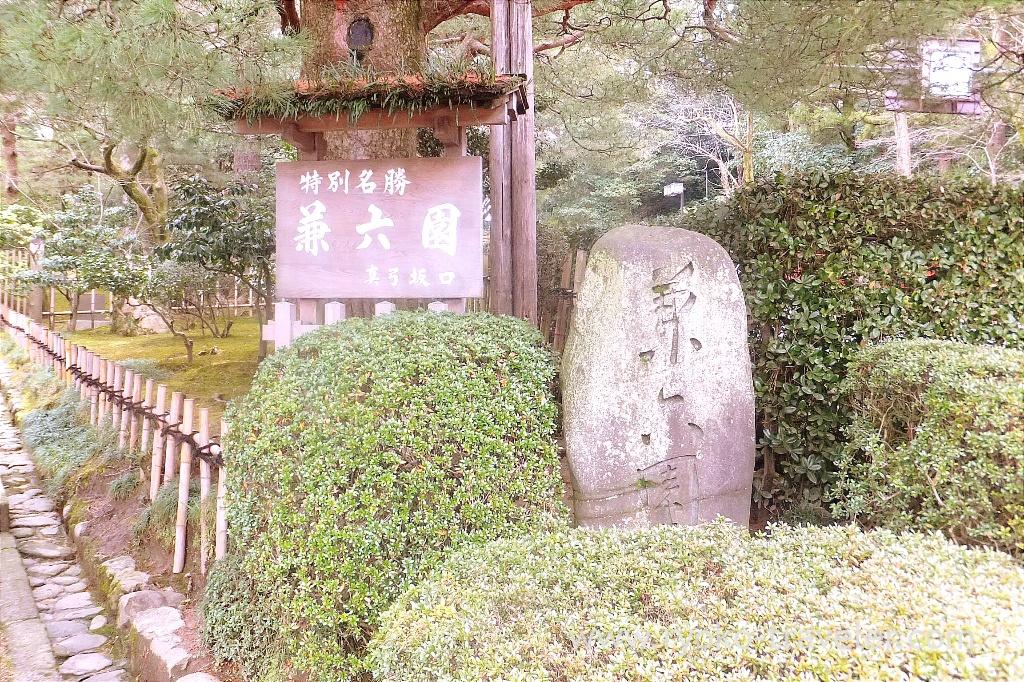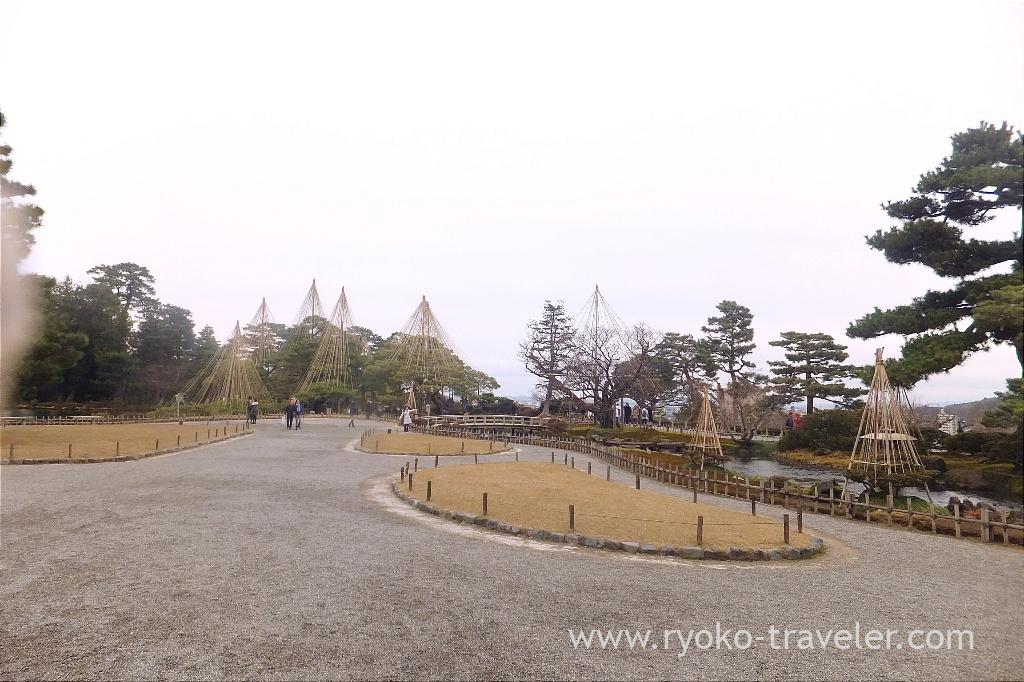 I heard it was unusually warm winter and snow country don't have much snow. They couldn't open ski ground as usual. So, as you see, there's no snow in Kanazawa, too. But that day, it was too cold.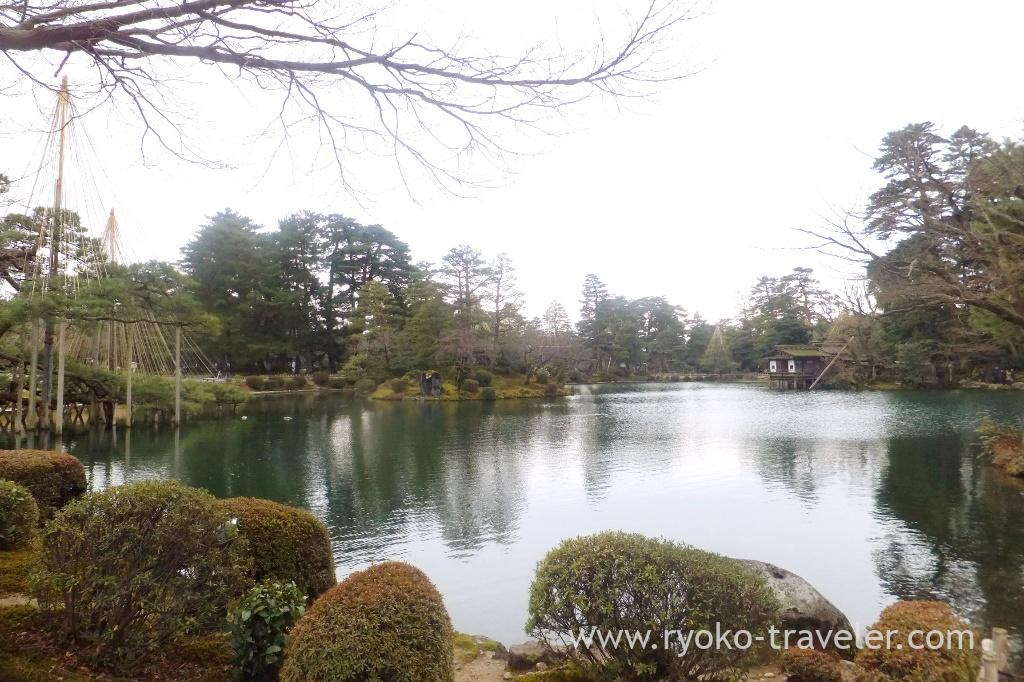 Yukiduri is to place ropes or wires around trees to protect them from the snow. There's no snow though :p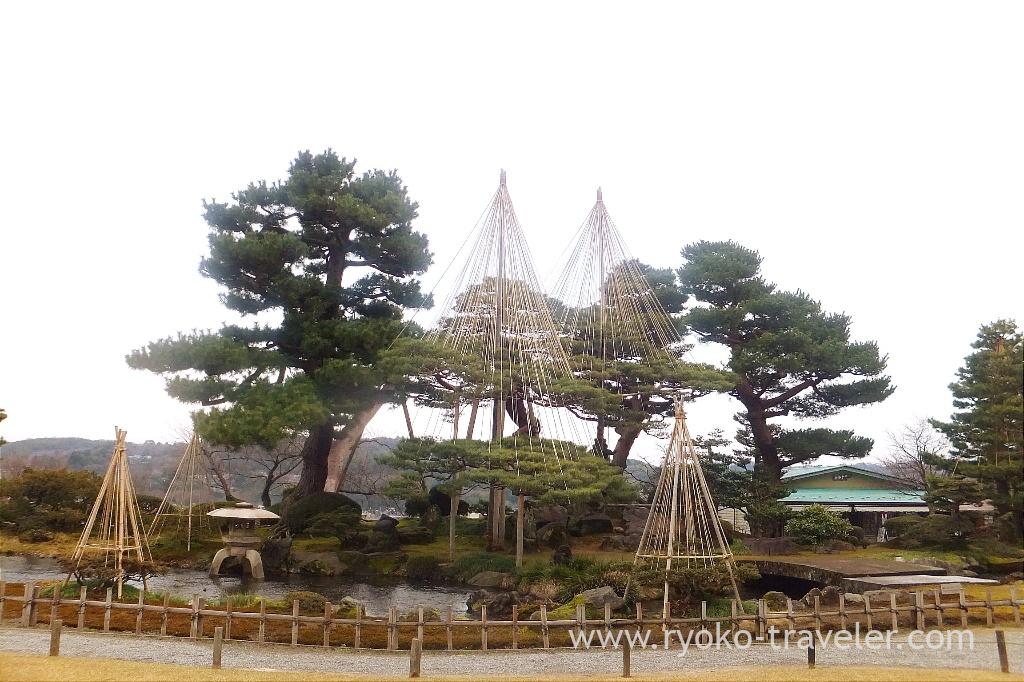 Mostly they do it around November to prepare severe winter. Once it snow, those looks like Christmas trees ! Kenrokuen was constructed as garden of domain of Kaga (or Kaga province).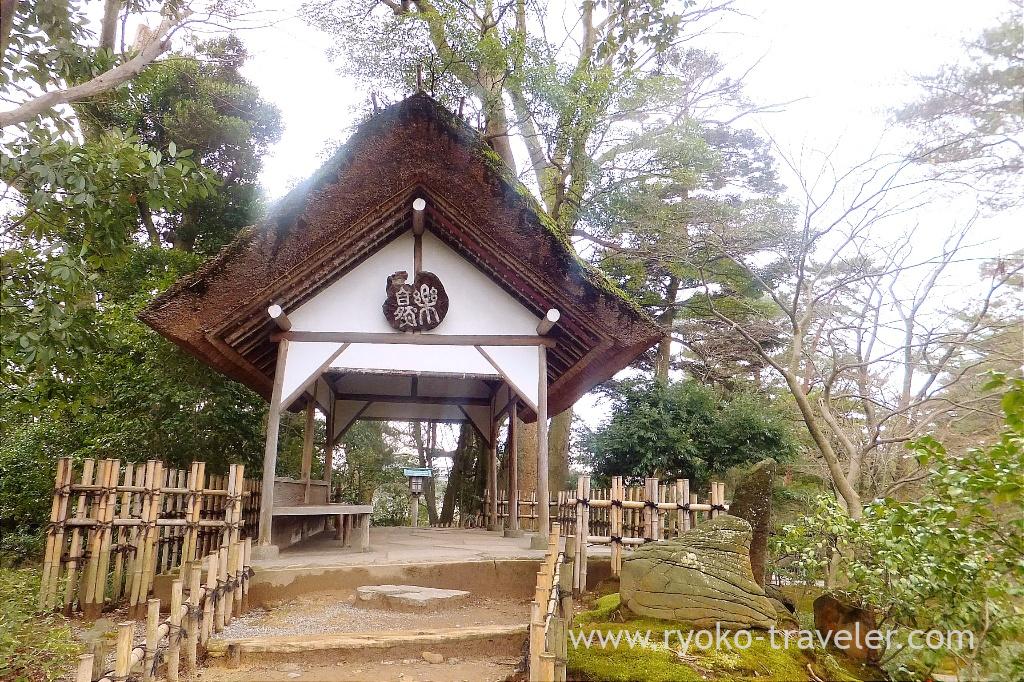 No flowers. No colors. No snow. No sunshine. But it's solemn atmosphere.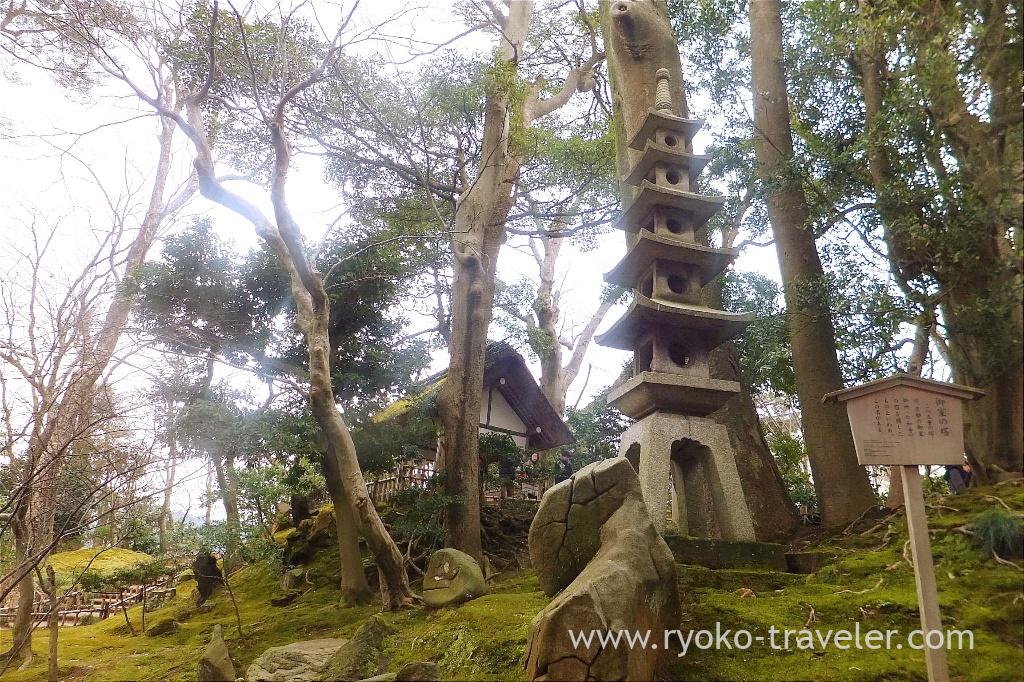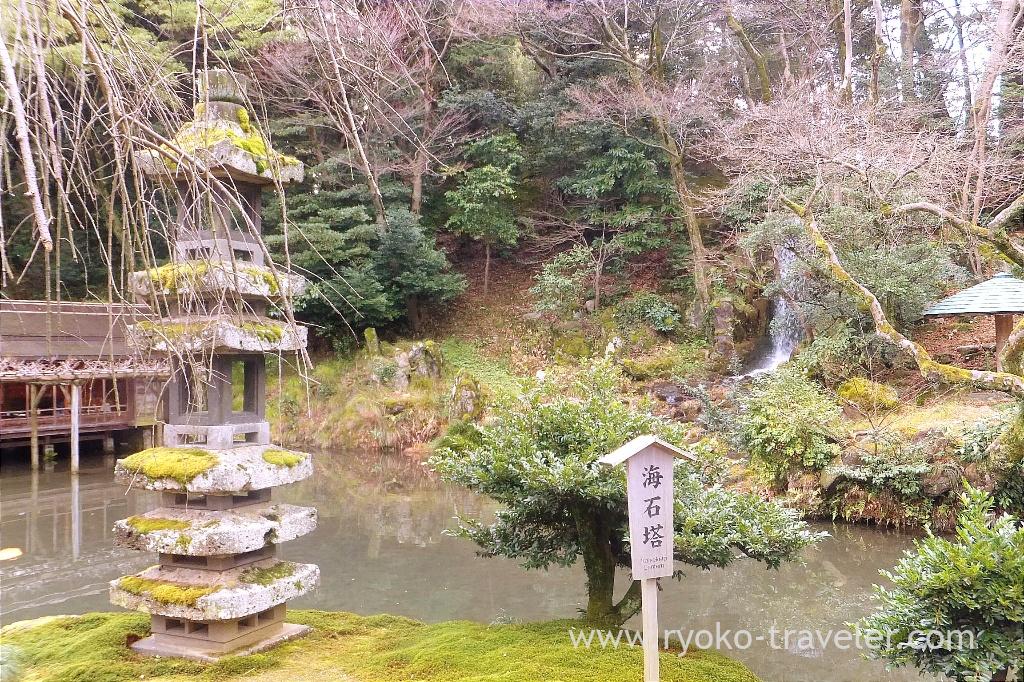 Amaterasu Omikami there.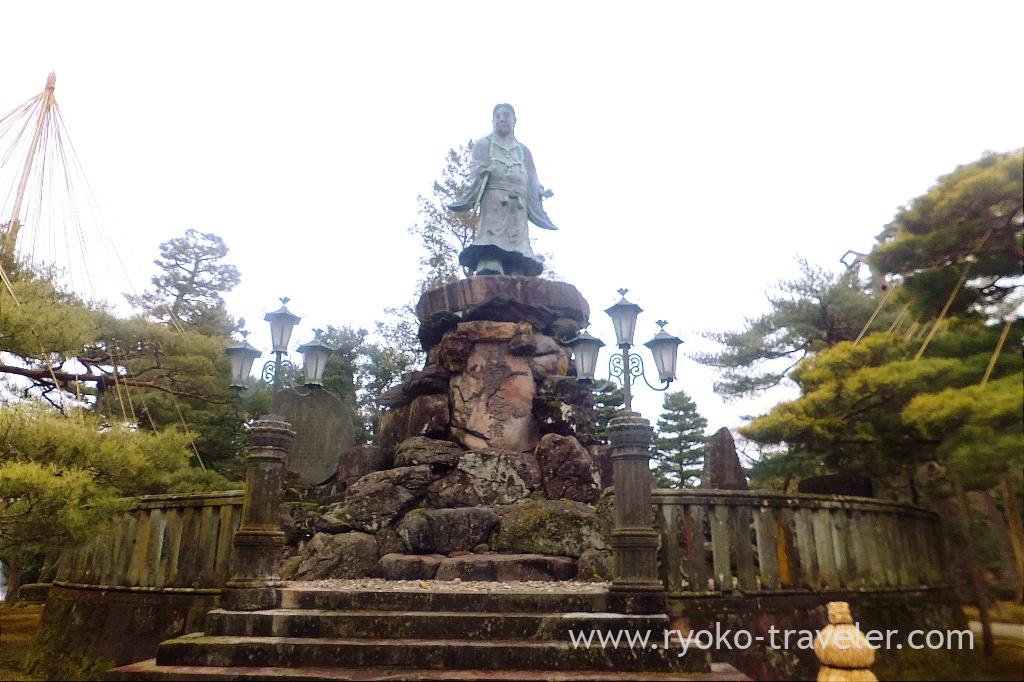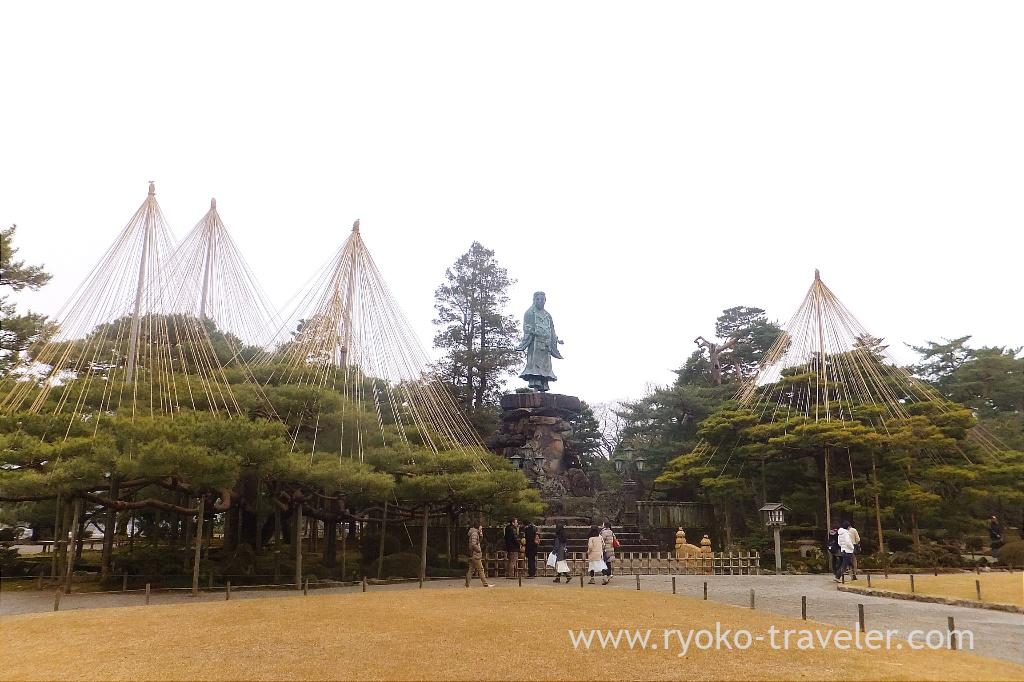 Only one tree had blossoms ! Plum blossoms started to bloom.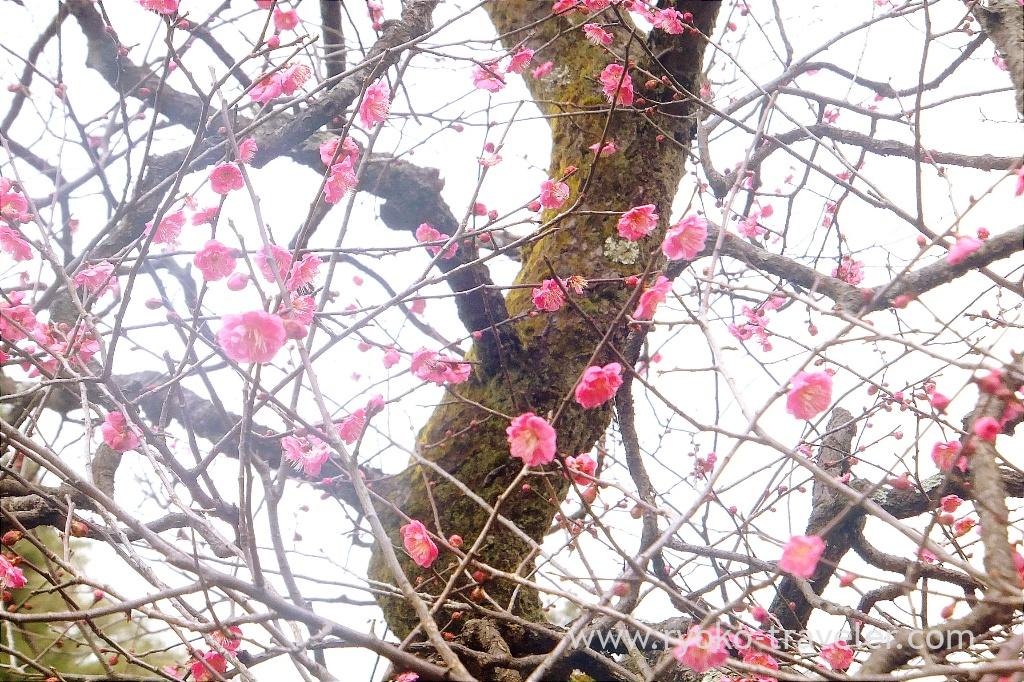 The view of city was good. I want to visit there again in sunny day.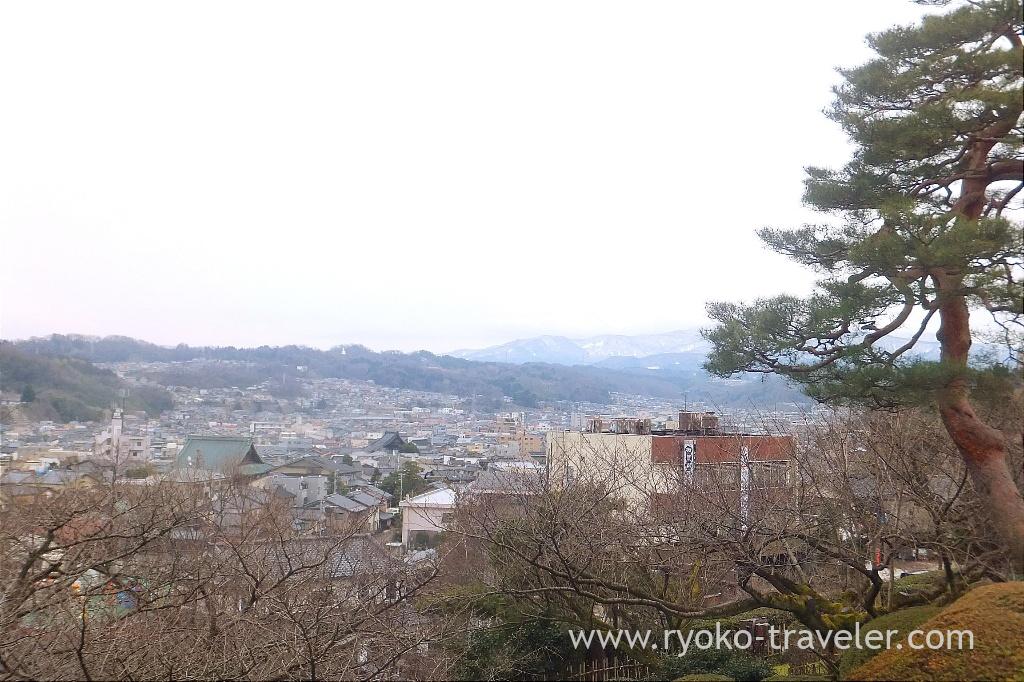 They opened at night time to show light up gardens during we stayed there. But it was too cold, so I didn't go out.
About

Name Kenrokuen (兼六園)
Open Morning through evening
URL Website

Google Map