Because I had a chance to visit near Ogikubo, I went to Kawase (川勢) that is a eel shop. I had wanted to visit there for a long time because my friends who are foodies love this shop. I went to there at lunchtime. They serve eel bowl (うな丼) at 1400 yen on weekdays lunchtime. I think 1400 yen is incredible price now.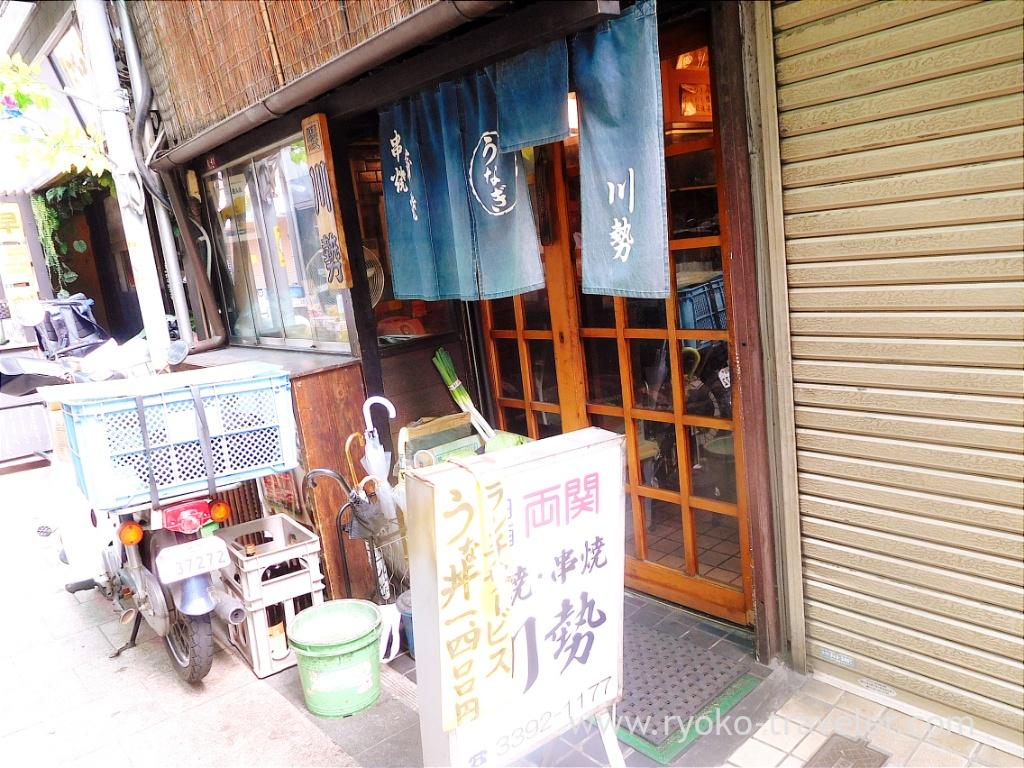 But 1400 yen is true. And they serve kimoyaki (grilled eel's liver), and chicken liver at only 220 yen each.
Their shop is very old. Its inside and outside have Showa atmosphere. They have 1F and 2F. There are counter seats surrounding the kitchen on the 1F. And I heard there's tatami room on the B1F. We can see the chef grill eel with charcoal-grilling facility from the seats. And the abundant flavor attack us.
This is eel bowl at lunchtime. And it have soup (not kimosui) and pickles. (Kimoyaki on the upper right is not included). I thought eel is not much because of its price before it was served, but actually, as you see, it's enough.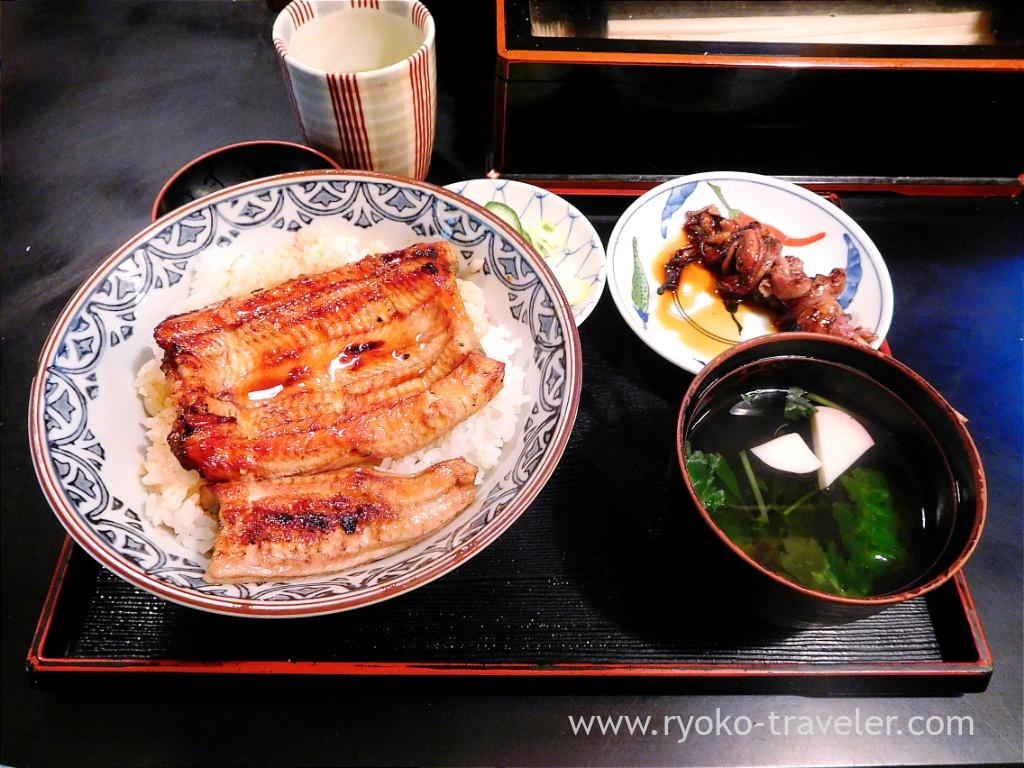 It was grilled and soft. It's flavorful. The smell of charcoal-grilled eel is awesome. The sauce is not too sweet and it went with rice well.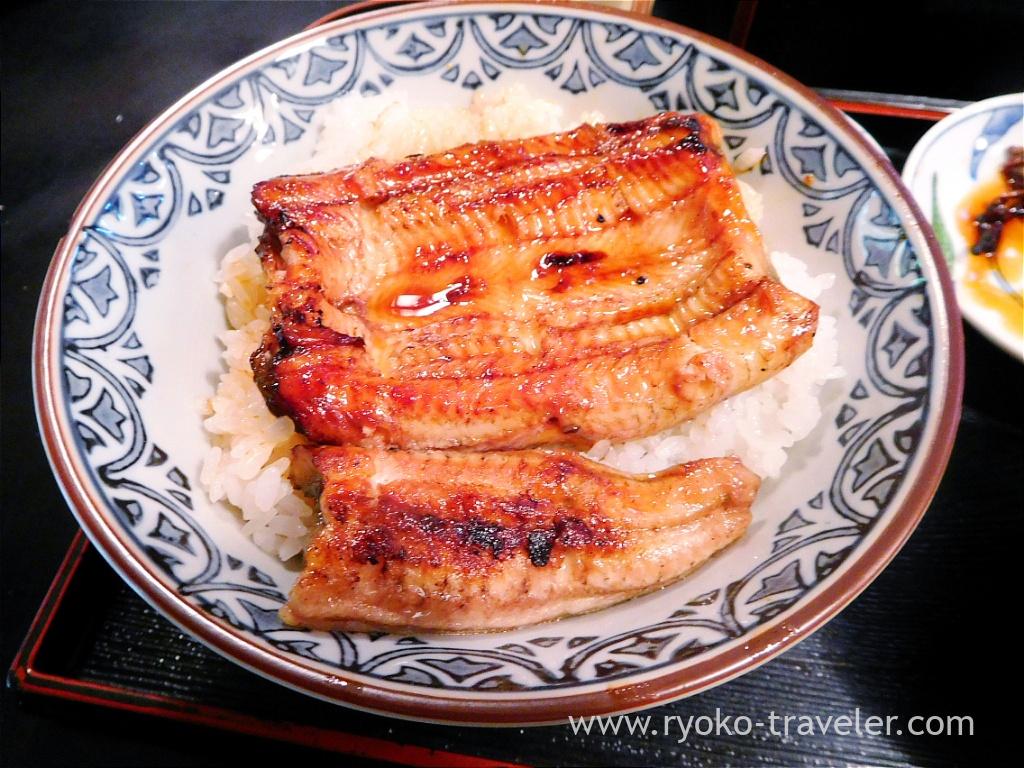 They accept order of kushiyaki at lunchtime, too. I ordered kimoyaki this time. Kimoyaki is grilled eel's innards. It's bitter a bit and I love this bitterness. It was grilled soft. Delicious. My friend said to me that their kimoyaki is awesome. I agree. I felt like having some Japanese sake 🙂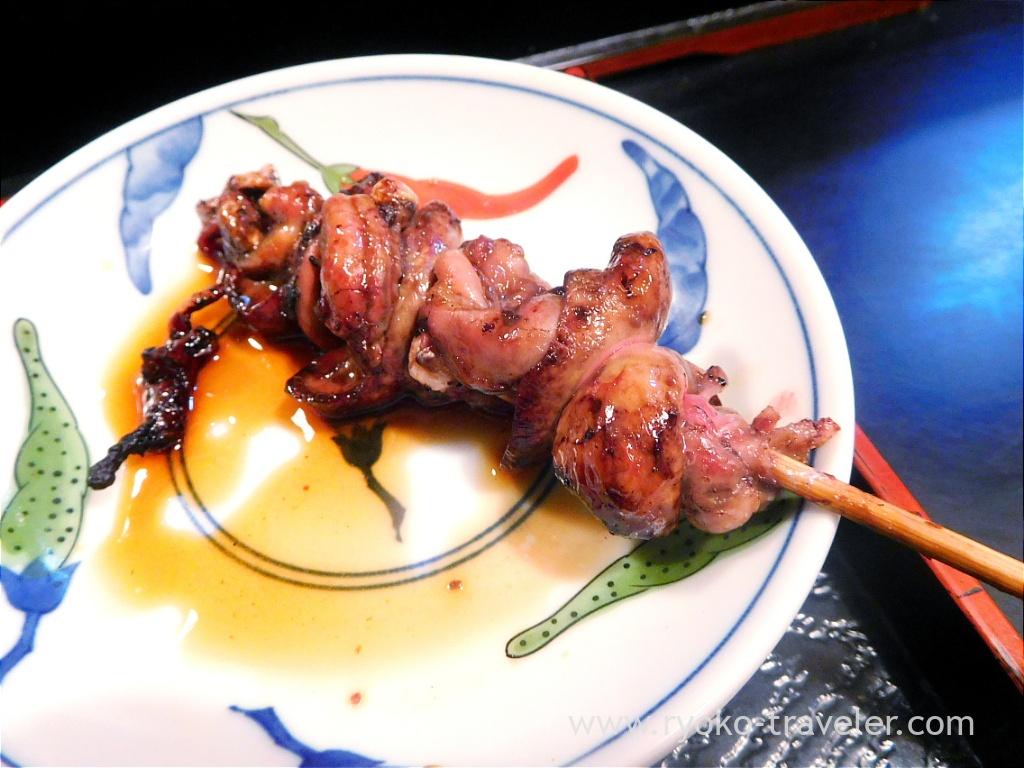 If you want eat much kushiyaki, they accept six kushiyaki set (it's called 'Hitosoroi' or 'Set' and it's not on the menu.) at valuable price. I realized my friend who love alcoholic drinks go to this shop so frequently.
About

Name Kawase (川勢)
Open Lunch, Dinner
Reservation Unavailable
Credit card Unavailable

Google Map