I visited Kato (和食かとう) after a long long absence. I happened to meet my acquaintance in front of the shop and went into the shop with her 🙂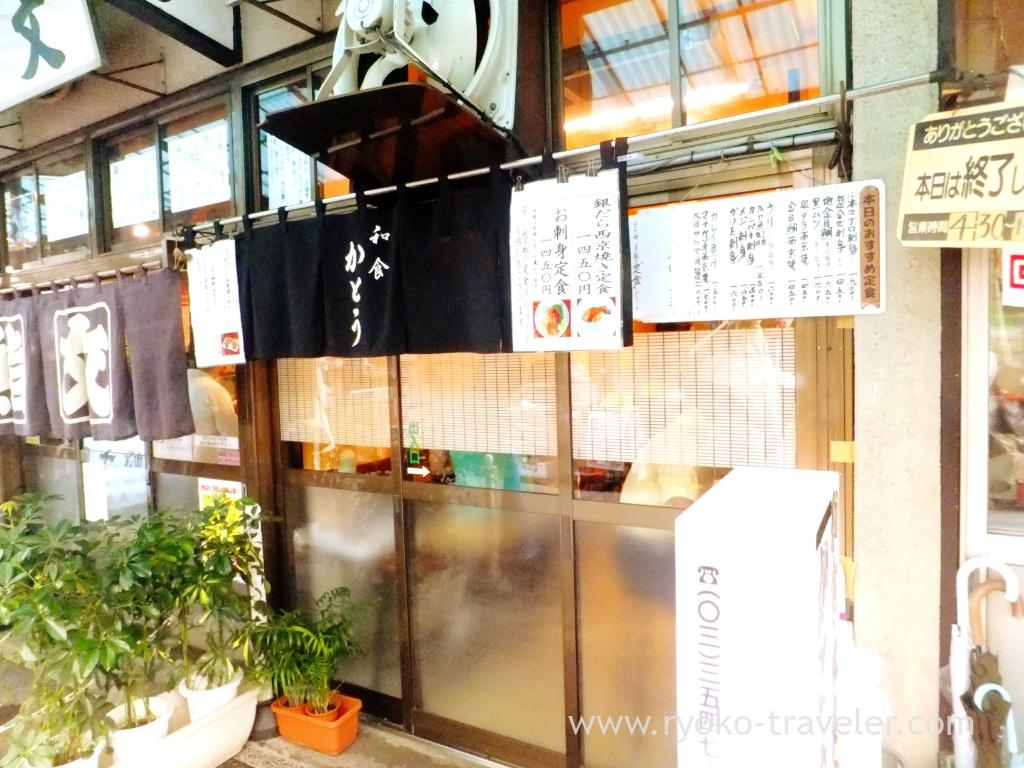 Kato served standard fish dishes like sashimi, sashimi bowl, boiled fishes, grilled fishes and so forth. Their grilled fish marinated in Saikyo miso is very popular among regular customers. I also like it.
But I felt like eating sashimi that time because it was so humid morning and I don't want to eat hot foods. So, I ordered assorted sashimi set. This set have 5 species of seasonal seafood sashimi.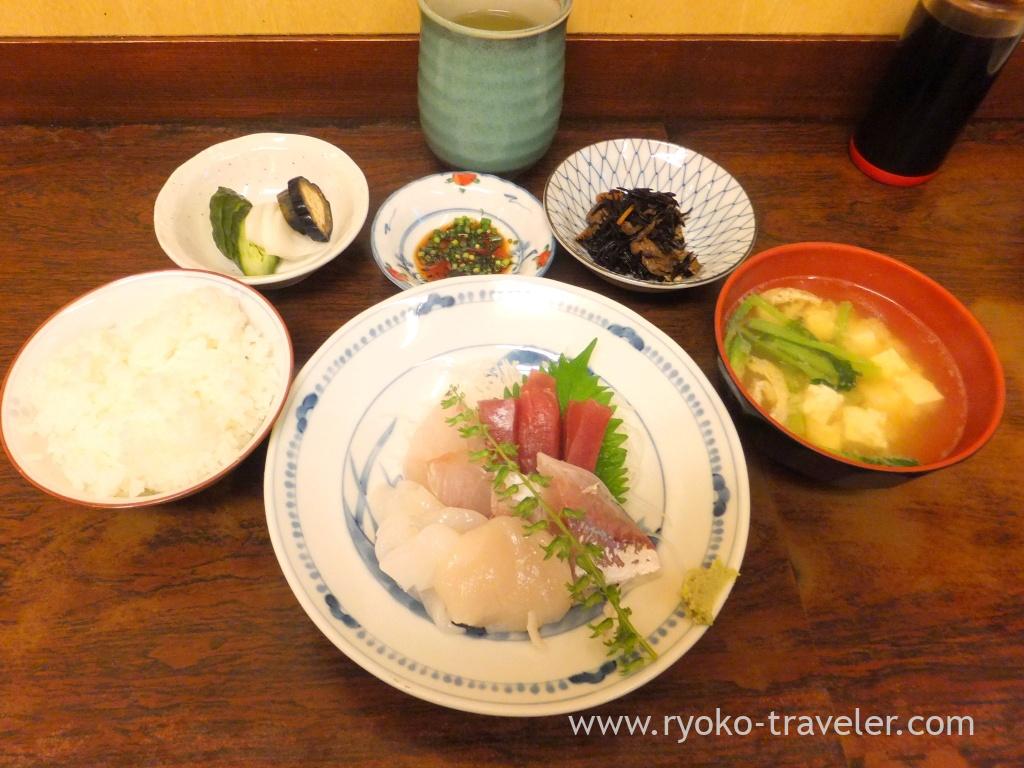 Tuna, squid, scallop, vinegared horse mackerel and.. I forgot another one.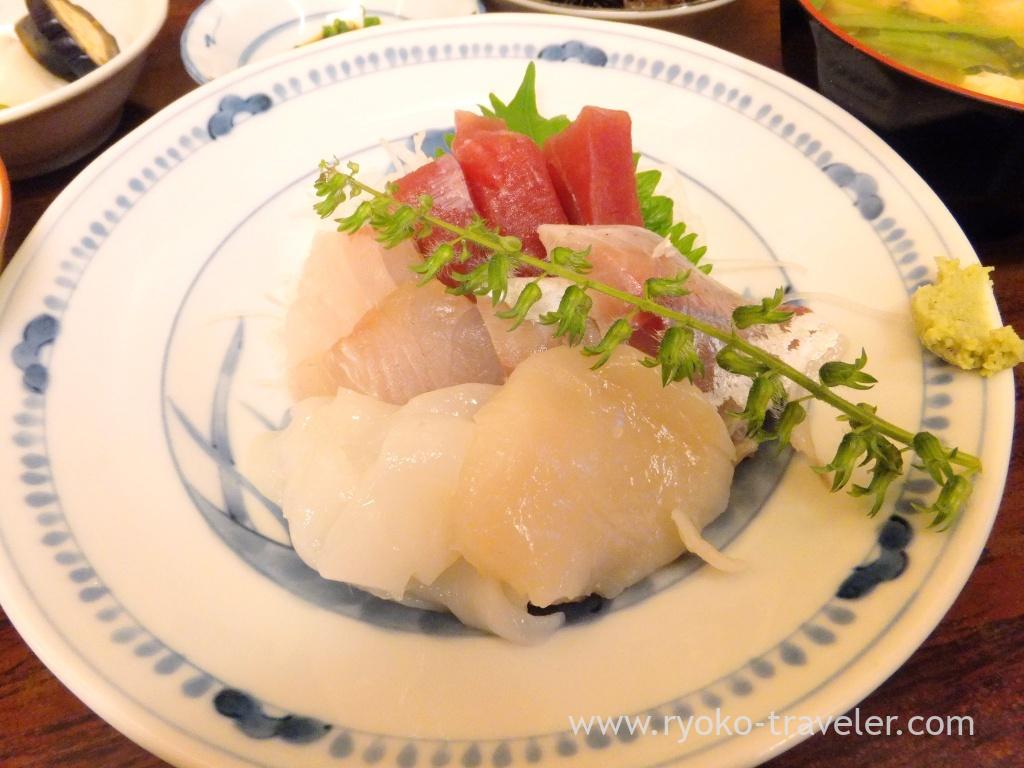 And pickles. Cucumber, daikon radish and eggplant. Those are good for humid morning.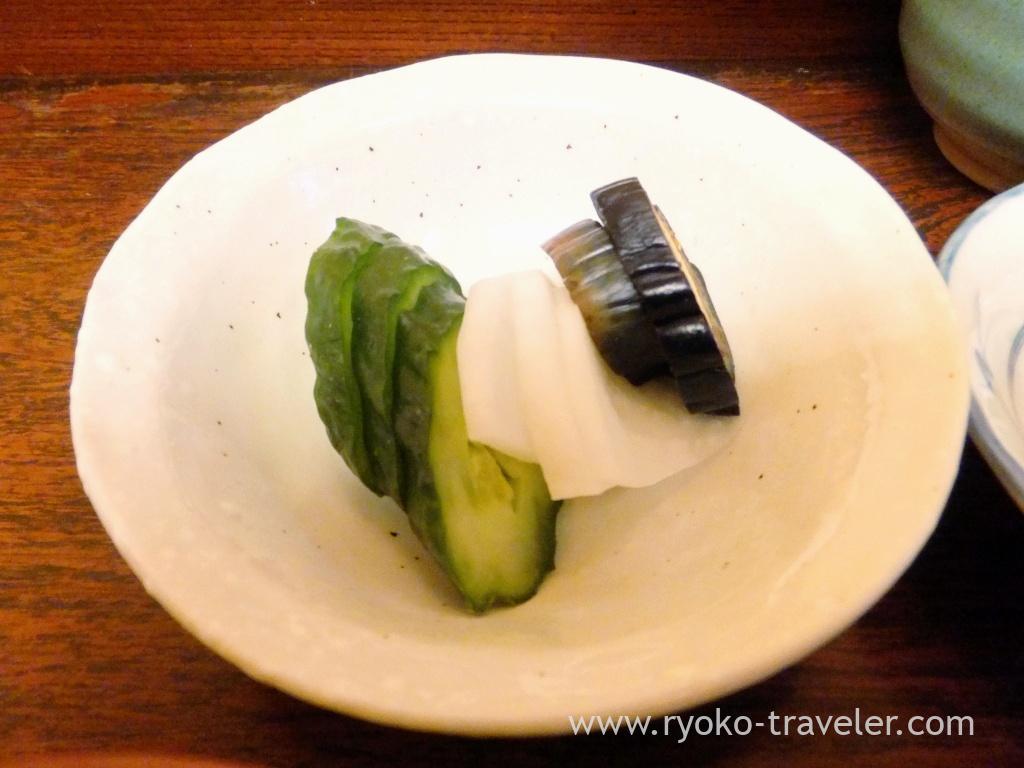 About

Name Kato (かとう)
Open Morning through Daytime
Reservation Unavailable
Credit card Unavailable

Google Map