I went to the cafe that was open last year. The shop's name is Karugamo Coffee (カルガモコーヒー) and they are close to Matsudo station. Matsudo is in my prefecture, but I rarely go to there. And I thought Matsudo is hard to go from my living area.
But I found it isn't. From my station, I change the train at next station, and it takes about 30 minutes to Matsudo. It doesn't cost me much transportation fee. I didn't know !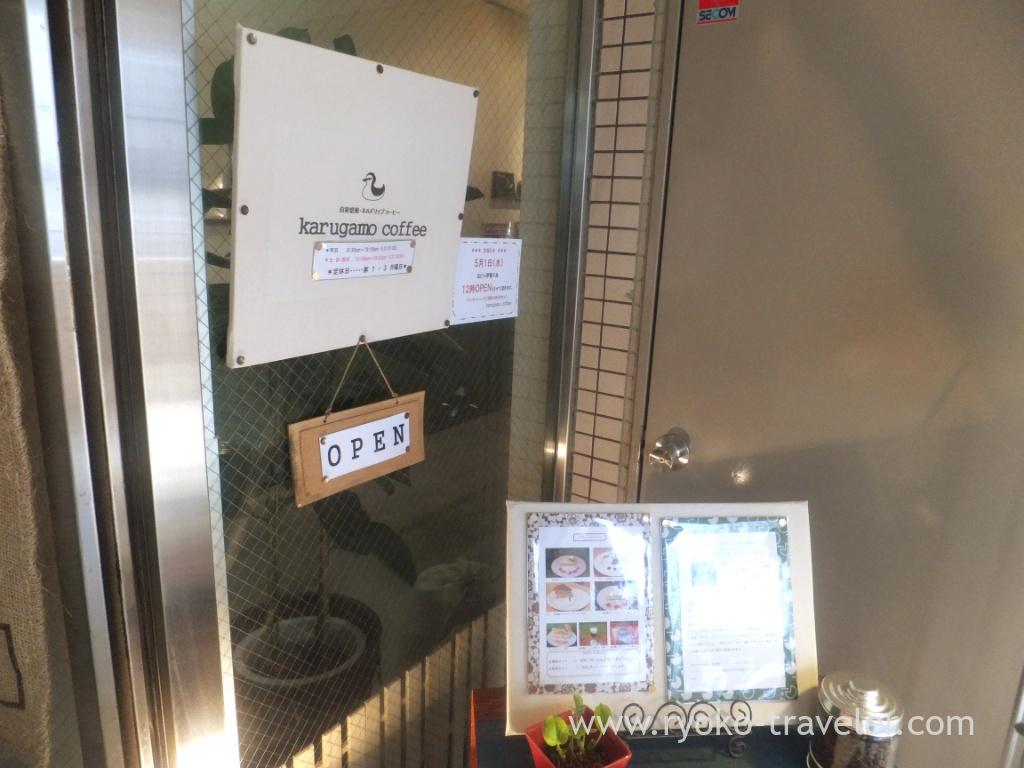 "Karugamo" means Spot-billed duck in Japanese. Cute name, but spot-billed duck was nowhere in the cafe… Like its name, the interior is nice and cute.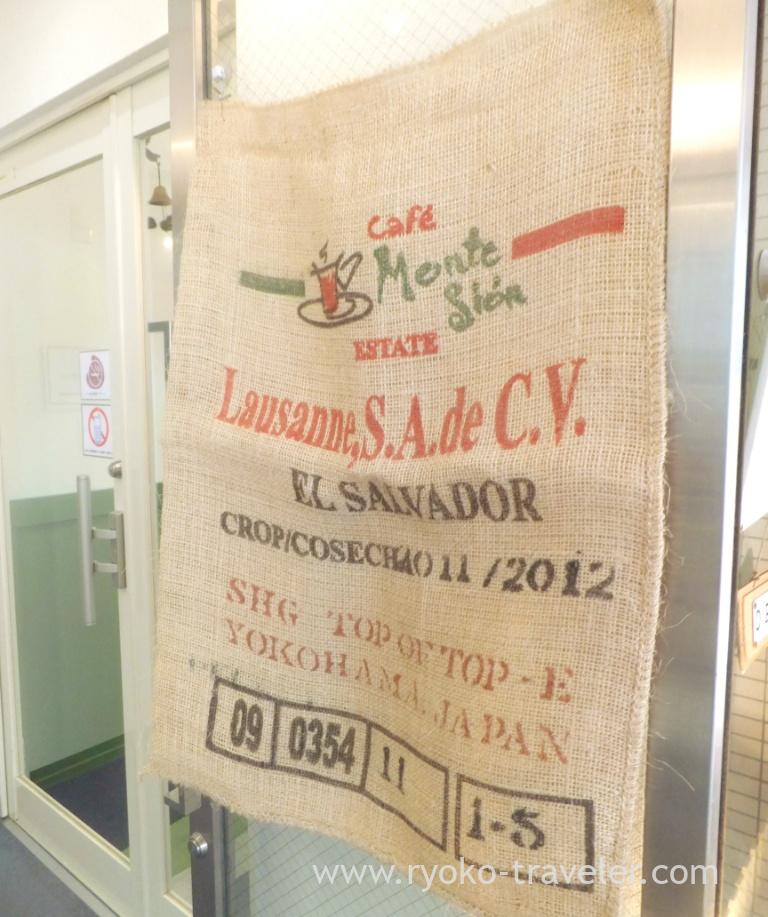 I felt so comfortable at the cafe. I heard the cafe serves good coffee. But those desserts looks tasty, too 🙂 Baked cheesecake, earl grey tea cake, Rare cheesecake and gaeaux chocolate. Everything seems delicious !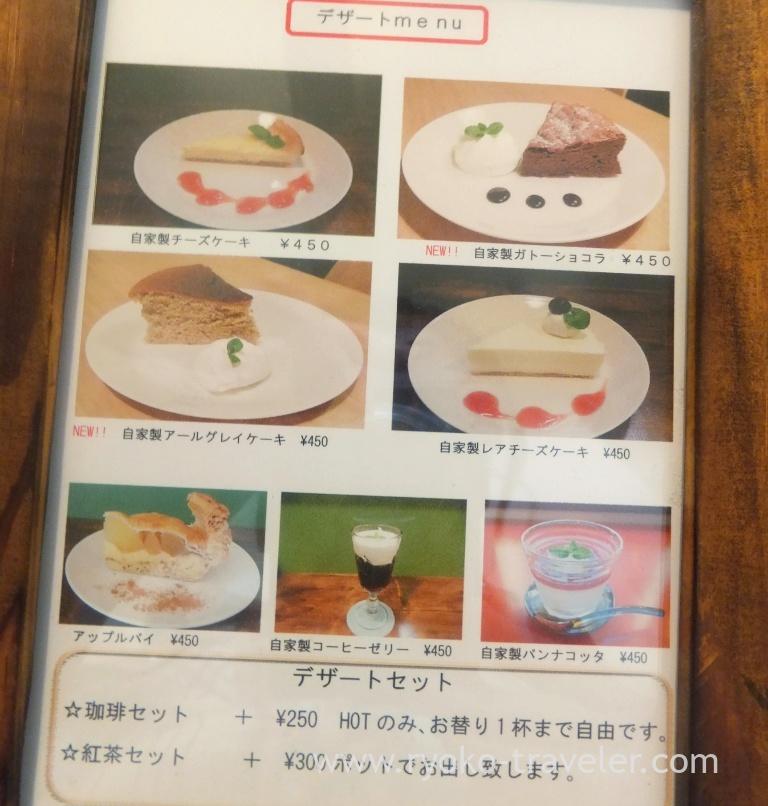 So I ordered gateaux chocolate (450 yen). With coffee, 700 yen in all.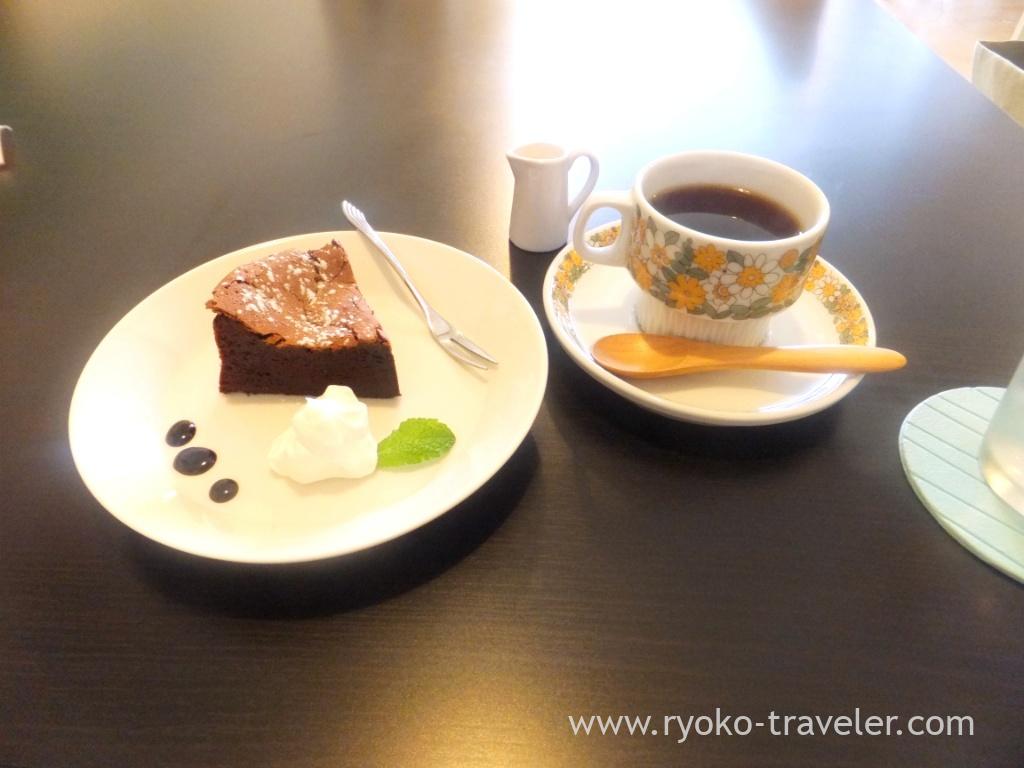 The gaeaux chocolate textured light, but the taste of chocolate was strong. It was really tasty. And I didn't do because I had much time, but guests can have another coffee at the cafe. That is great ! I usually drink up coffee quickly, so I'm greateful !
By the way, I can't believe that there are much people who stay over 2 hours at cafe alone. If I stay cafe for such a long time, I'll get tired 🙁 However nice cafe … They drink their coffee with thinking how to pace theirselves. For staying at cafe for a long time. They keep their lukewarm coffee or watery iced drink… Why don't they go back to home ….. First of all, I can't stand lukewarm coffee !
About

Name Karugamo Coffee (カルガモコーヒー)
Open Day through evening
Reservation Unavailable
Credit card Unavailable
URL Website

Google Map