I heard there's good Japanese-Western cuisine (Yoshoku) restaurant in Negishi, and finally I could go there. Now it's tall building, but the restaurant Kamiya (香味屋) is a long-established Japanese-Western cuisine restaurant since 1925. The restaurant floor is on the 1F and 2F. They are so popular restaurant, so, we'd better reserve in advance.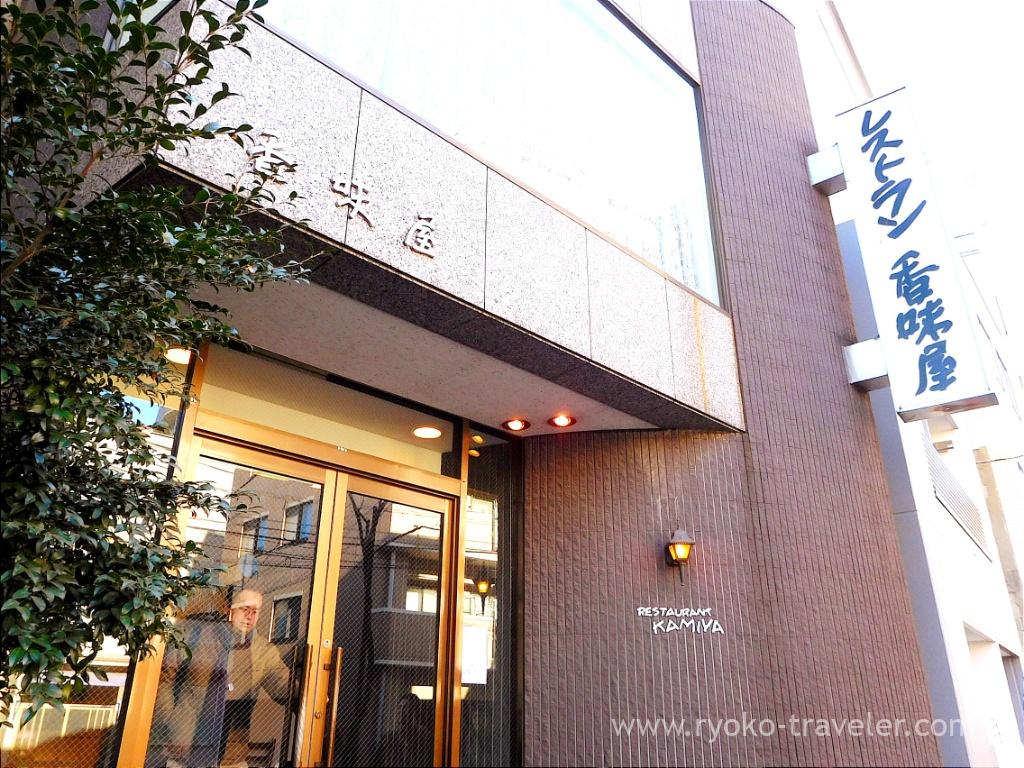 The interior is like traditional Japanese-Western cuisine restaurant !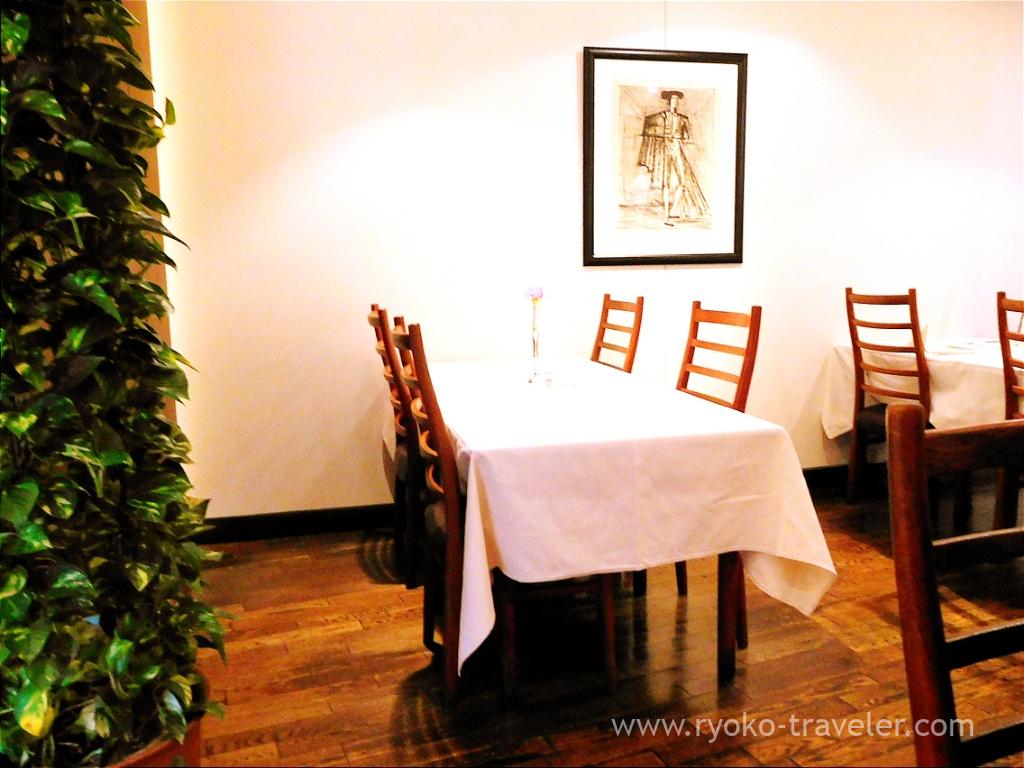 I ordered beef tongue stes (タンシチュー) from a variety of Japanese Western foods on the menu. Normal size (フルサイズ) is 3800 yen and half size (ハーフサイズ) is 2200 yen.
Truthfully speaking, I don't like Japanese-Western foods very much, so I tried to order it with half size, but my friend said to me that he eat leftover foods if I can't eat it up. So, I ordered it with normal size.
Much demiglace sauce was poured on to the simmered beef tongue. Mushroom was on it, too. It's beautiful.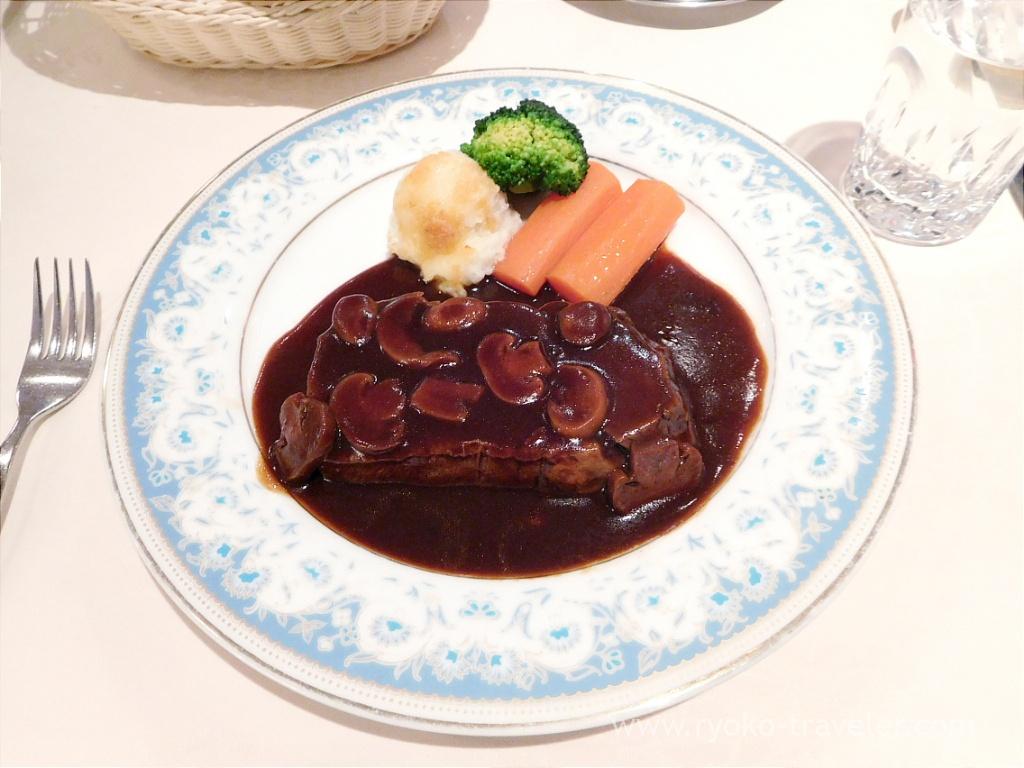 I used knife and folk, but actually, it didn't need knife. I could cut it with only folk with easily. The beef tongue was so soft. Demiglace sauce was not too sweet and strong. It was delicious.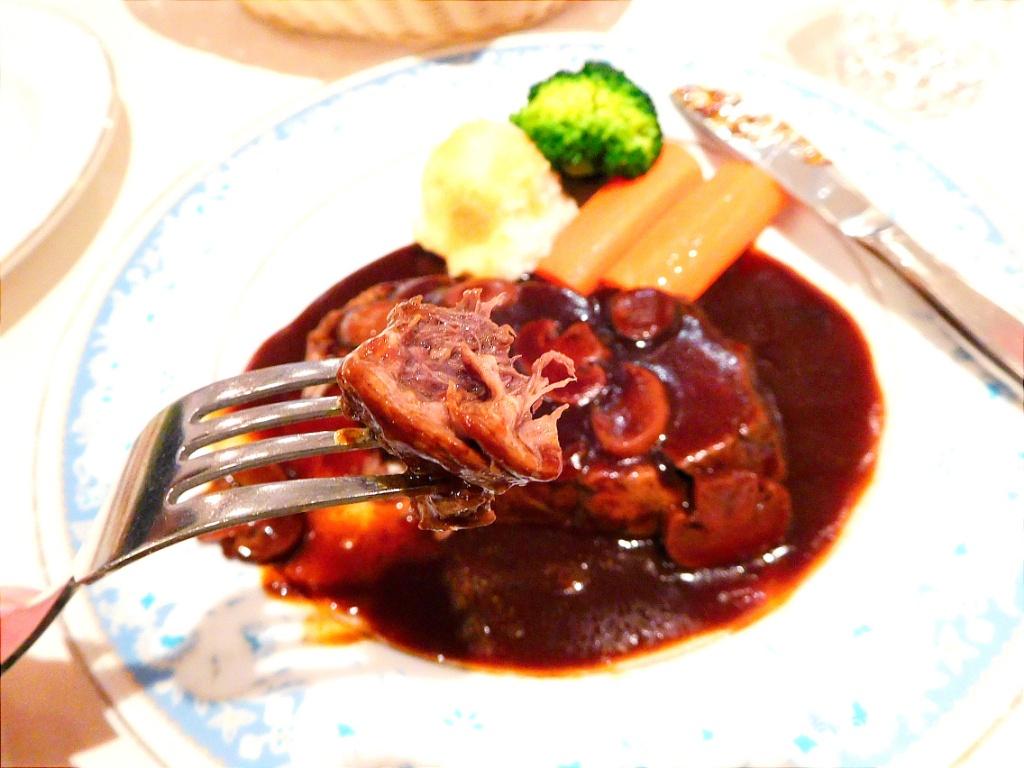 They have two types of Consommé soup. Hot one and cold one. 1300 yen each. This is hot soup. It's like hot tea. It was flavorful.
This is cold soup. Cold soup was like jelly. There's ice at the bottom of the glass. So, we can enjoy cold jelly until last. I felt stronger Consommé flavor than hot soup. Awesome.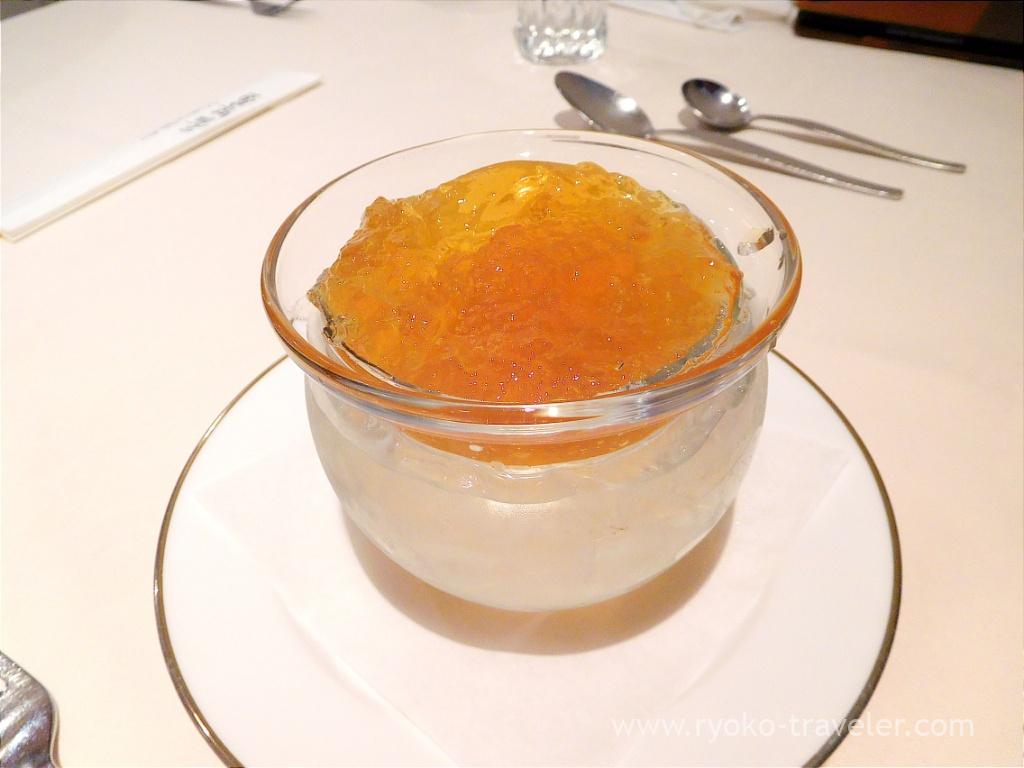 Beef sandwich have roasted beef sandwiched with bread. It's simple. Bread, roasted beef and lettuce only. It cost 2200 yen. It was cut into four pieces. So, we shared.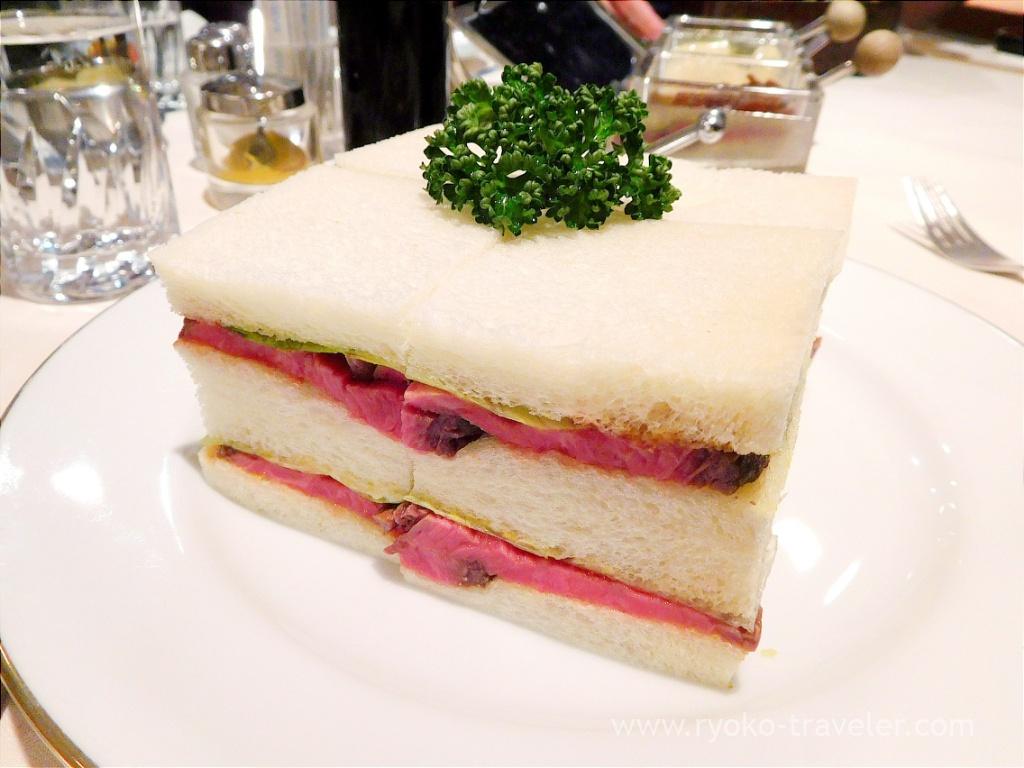 About

Name Restaurant Kamiya (レストラン香味屋)
Open Day through night
Reservation Available
Credit card Available
URL Website

Google Map