Whenever I decide to go to Osaka, I think about my dinner at Kaki Yamato (牡蠣やまと). They are oyster-centric restaurant close to Abeno Harukas. They are located in this cute building named "Abeno Ponte".
Kaki Yamato is located just after this entrance. I recommend all people who love oysters. And if you want to eat oyster okonomiyaki in Osaka, I recommend Kaki Yamato, too.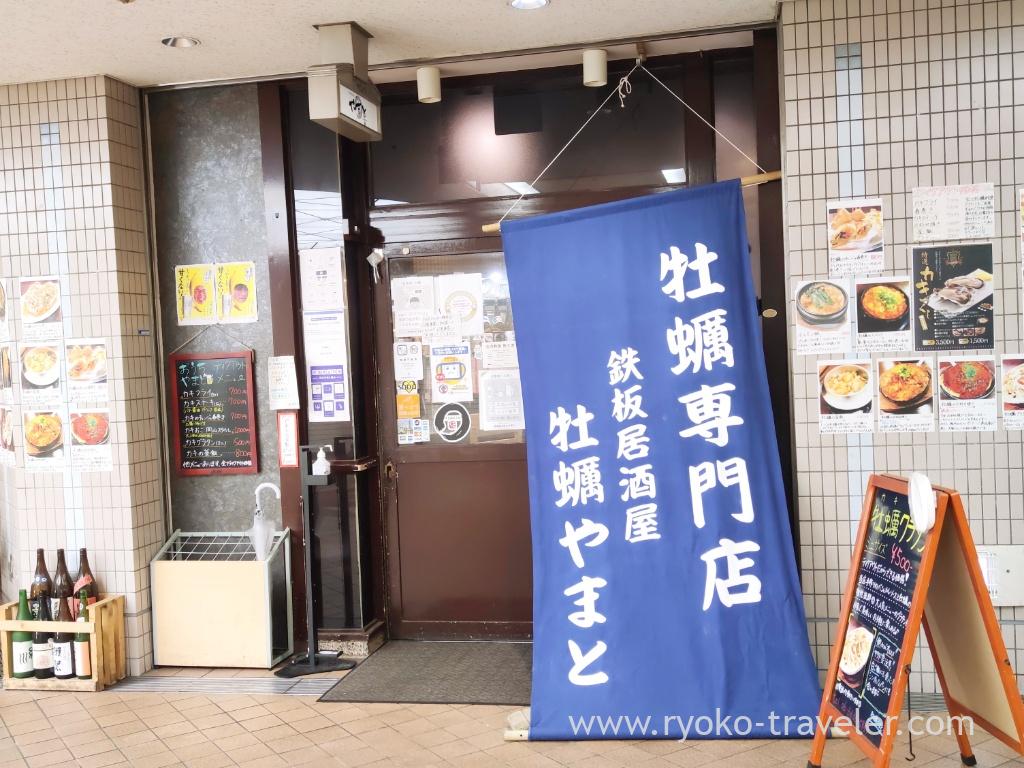 Oyster, oyster, oyster !!!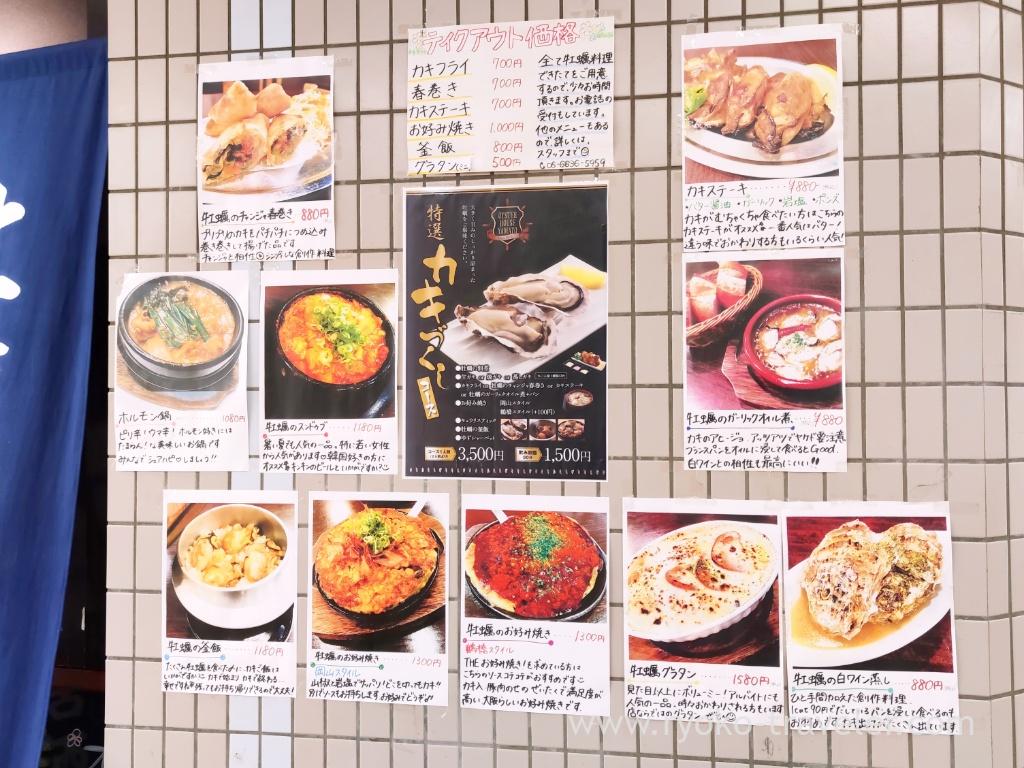 They are small restaurant and they have only 30 seats. So, you need to reserve in advance.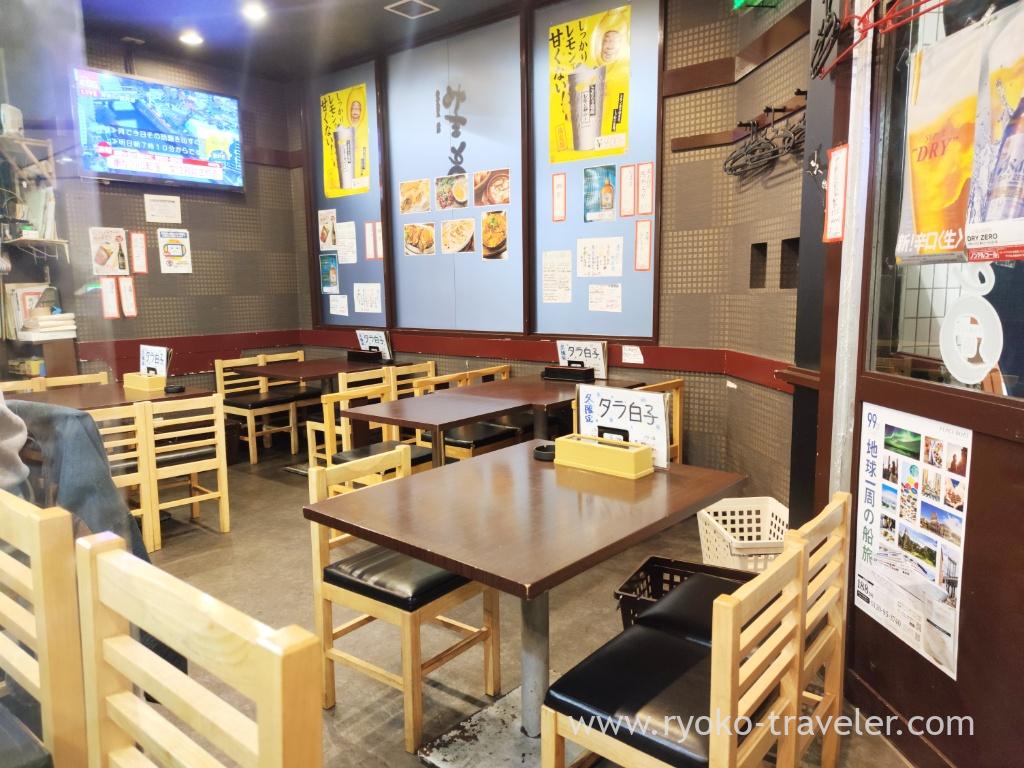 Menu of food. They have also many grilled foods on the plate. For example, spinach, mushrooms, beef tongue and so on.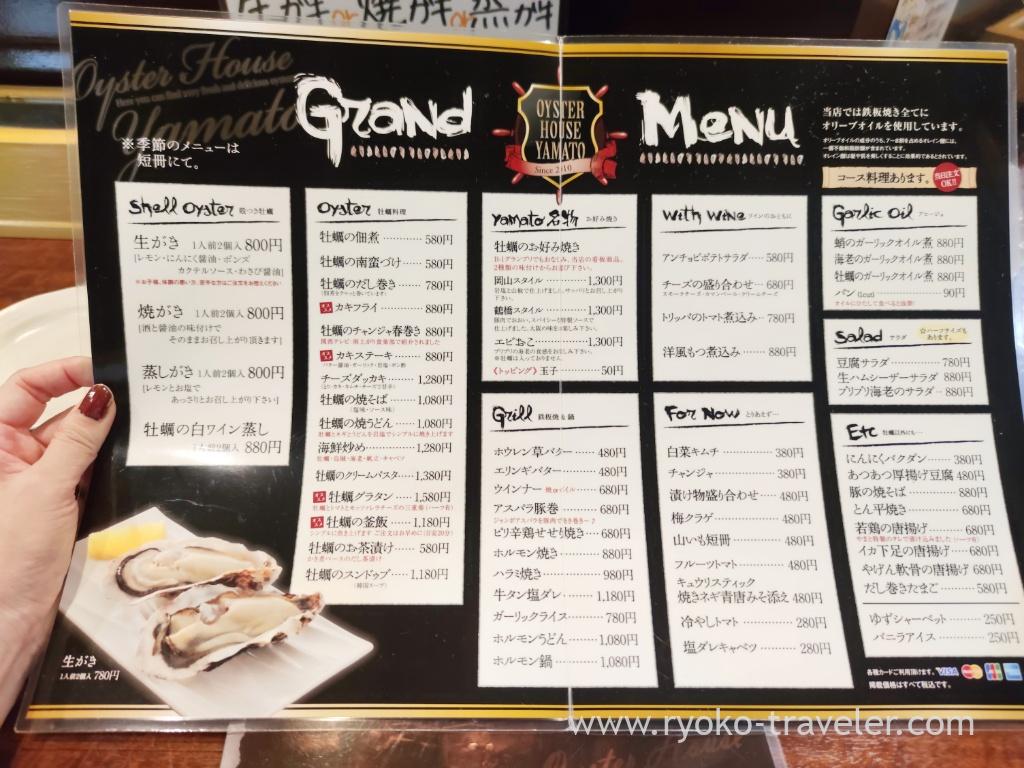 Drinks.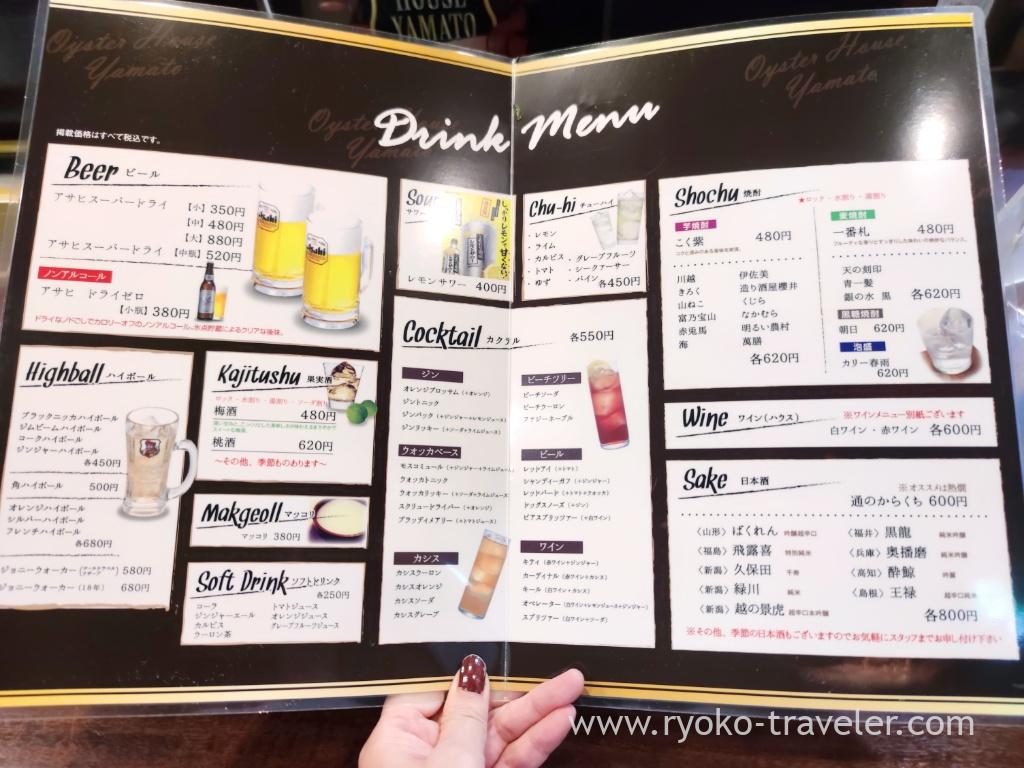 I always order it at first. Choi Toku set (ちょい得セット). It have two oysters (raw, grilled, or steamed) and on drink. Drink can be choose from draft beer, chuhai and highball.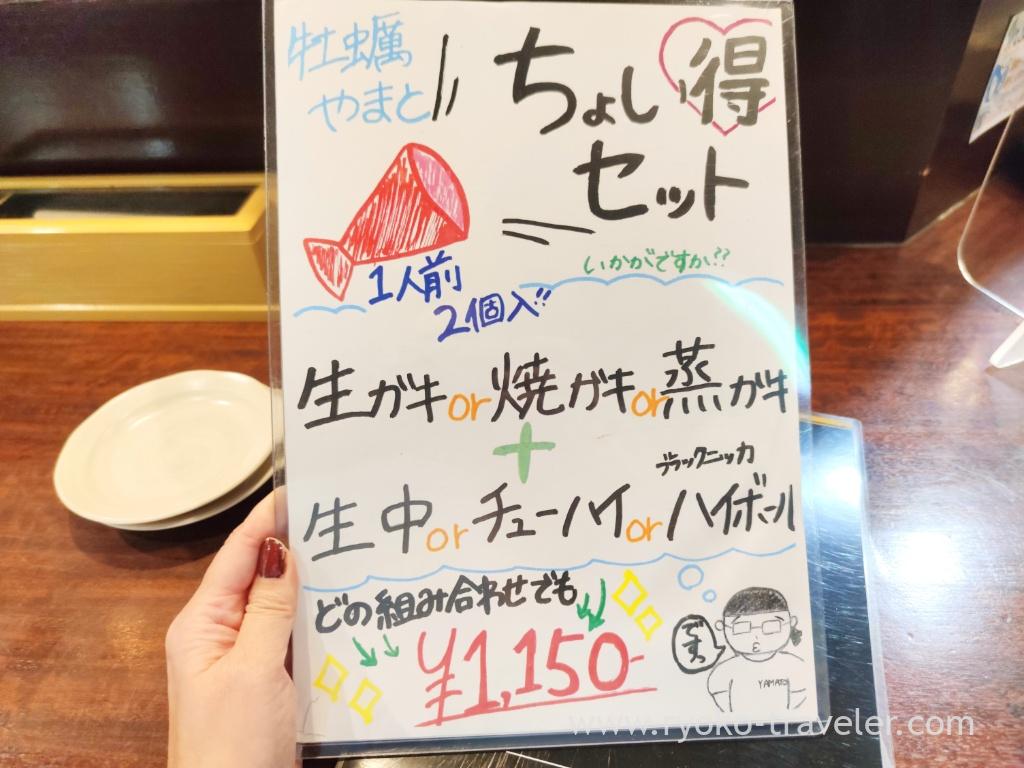 So, this is Choi Toku set that I ordered at first this time. I chose raw oysters and draft beer. Draft beer is the most valuable :p Otoshi was served, too.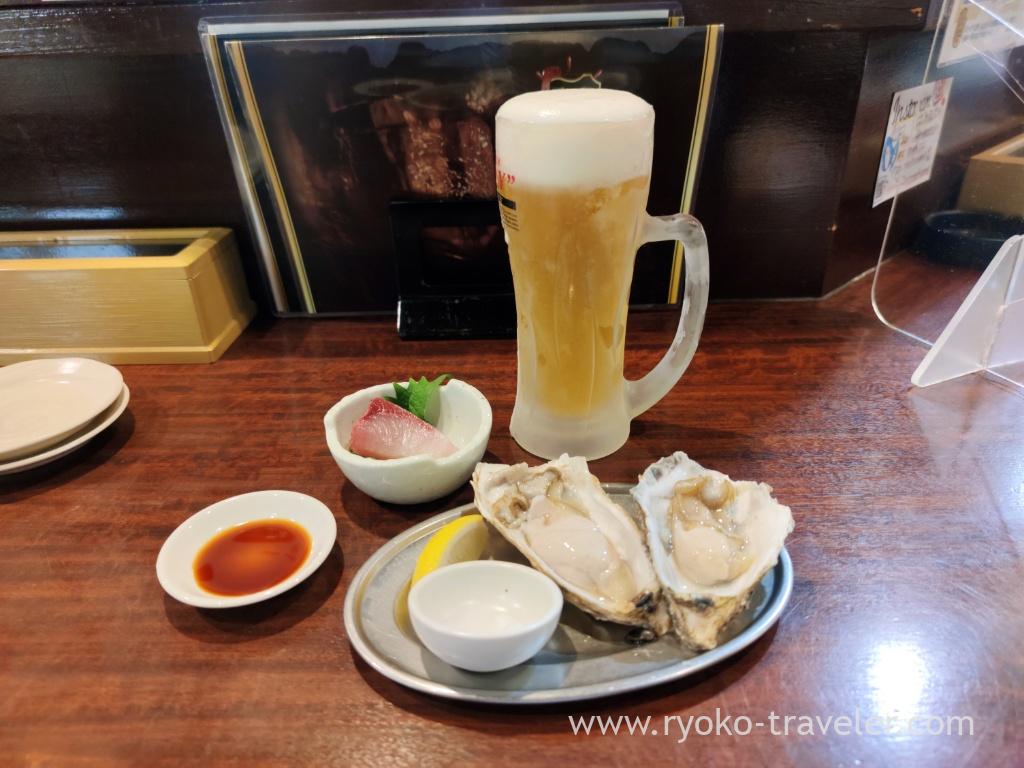 So fresh oysters. I agree that they are cold milk of sea. If you don't like raw oysters, they grill or steamed. Grilled one was good, too.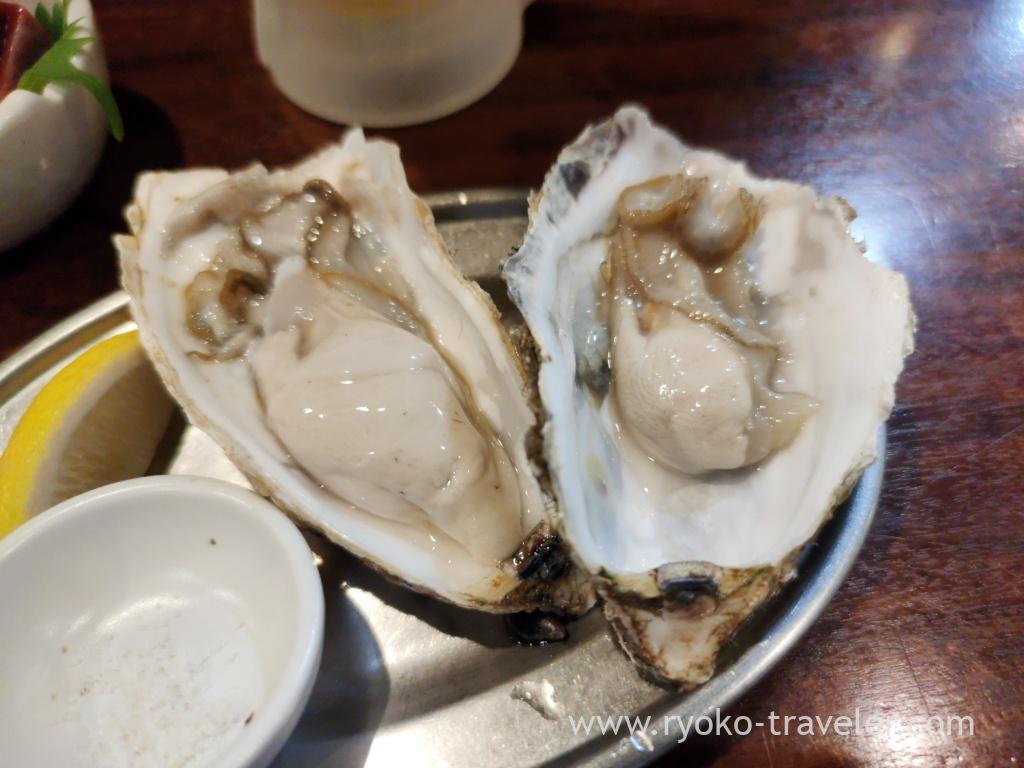 That day's otoshi is yellowtail sashimi. As you see, so fresh one.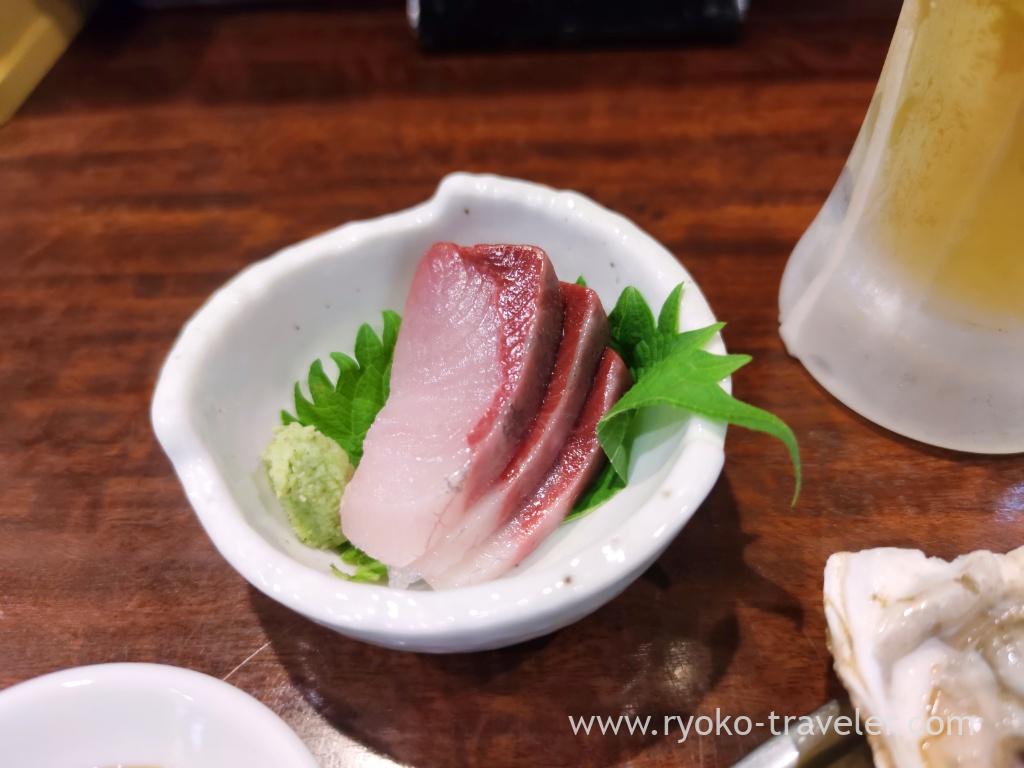 This is oysters steak. Large ! I couldn't eat it at one bite ! Juicy and good. It was seasoned with butter lightly.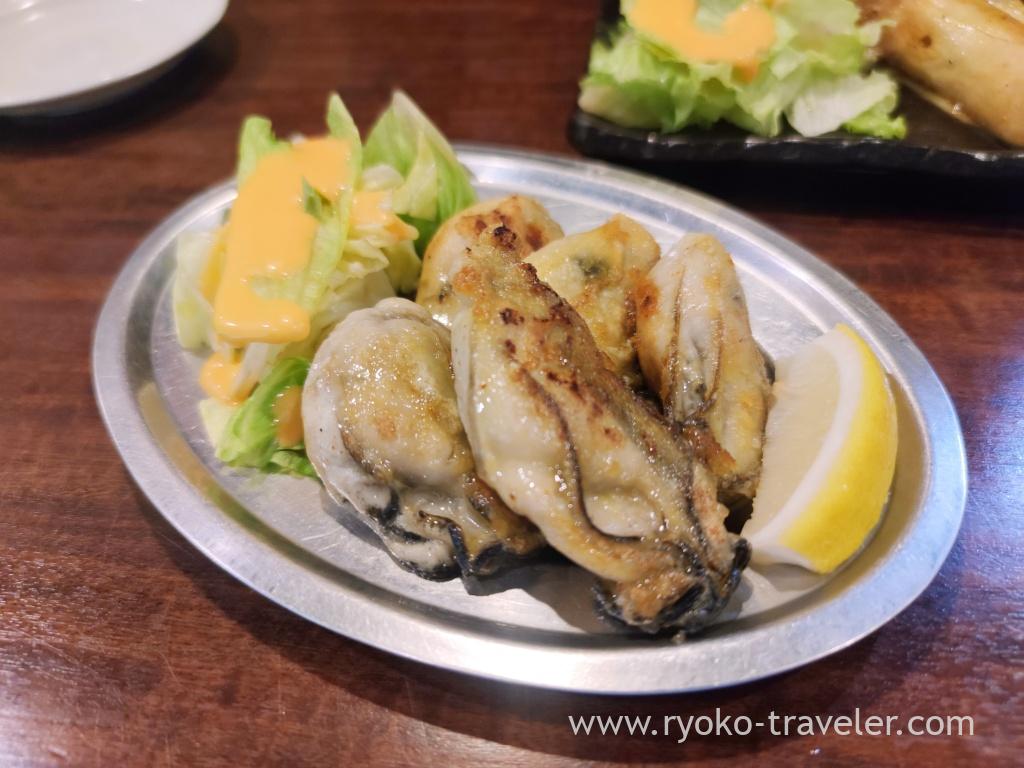 I ordered eryngii butter, too. It was sauted large eryngi with butter and pepper. It's juicy, too.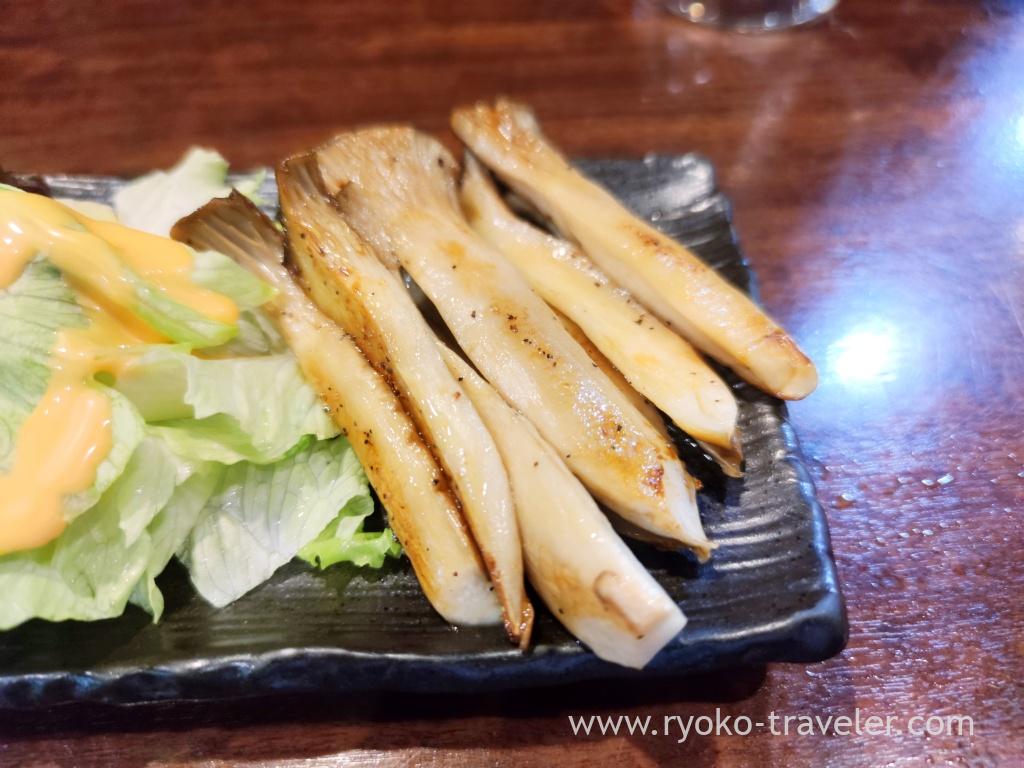 Taketsuru highball went with eryngii.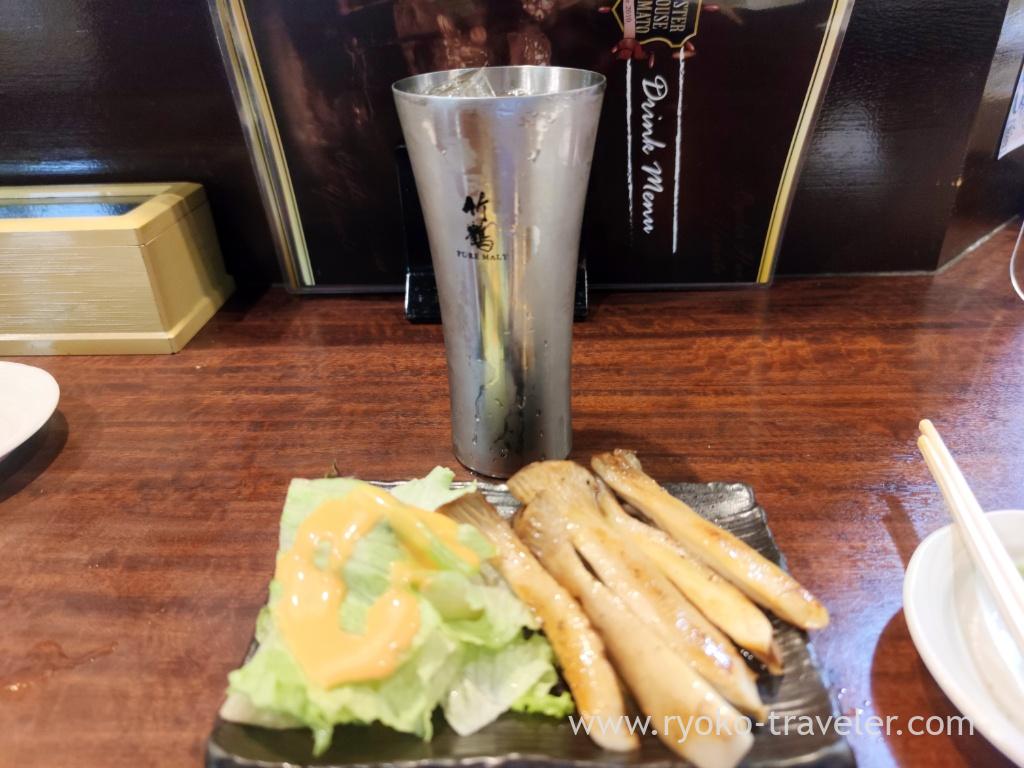 Oyster okonomiyaki is MUST if you visit there for the first time. They have two types of oyster okonomiyaki. Okayama style and Tsuruhashi style. Tsuruhashi style is spicy. I always order Okayama style. Okayama style is seasoned with soy sauce lightly. Its outside is crisp. And inside is juicy because of plenty of oysters.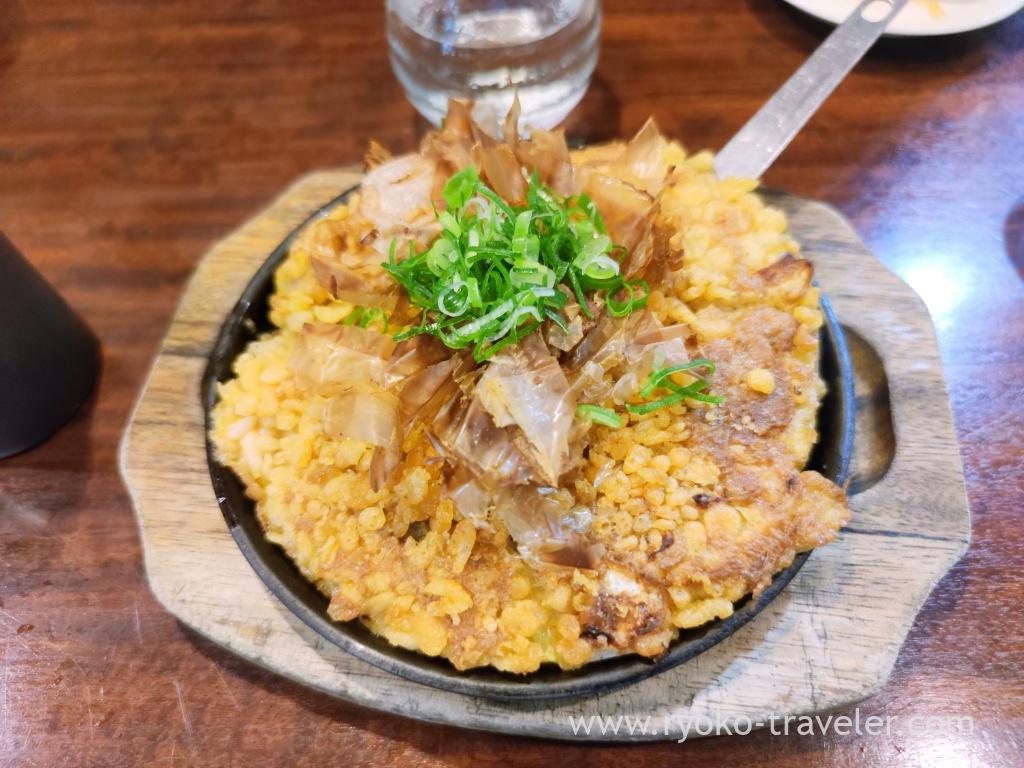 This okonomiyaki is not large and it have much oysters. So, I can eat it up with easily by myself.
About

Name Kaki Yamato
Open Dinner
Reservation Available
Credit card Available
URL Website, Instagram

Google Map