I wanted to have sweet things in the warm room after I visited former Kaichi School, so I visited Kaiundo Shofuan (開運堂 松風庵). Kaiundo is so popular Japanese confectionery shop since 1884 in Matsumoto.And there's a cafe in the shop. We can have confectionery and tea in the cafe. There's a garden seen out of the window. This house was built to celebrate the shop 100 years old.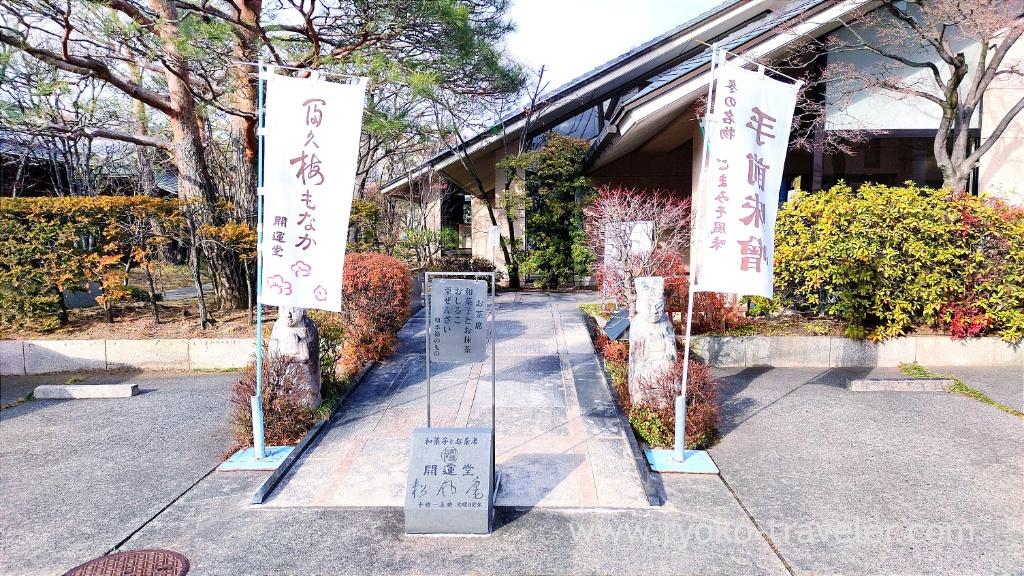 As soon as I entered the shop, I found there's a store. And there's a cafe on the left. The cafe was simple and it looks not cafe. It's like lobby in the museum. But the staff said to me, "Please be seated where you want". So, of course, I was seated in front of the window so that I could see the garden well.
THey have only 4 sets now. I know they have more foods before though.
The staff brought me confectioneries samples in a box and I chose. They have 6 confectioneries that time. Tax excluded.
*Seasonal confectionery and matcha 630 yen
*Seasonal confectionery and green tea 630 yen
*oshiruko (unfined redbean pastes) 630 yen
*chestnut zenzai 790 yen
I ordered seasonal confectionery and matcha. And I chose chestnut confectionenry.It was the best season of chestnut. So.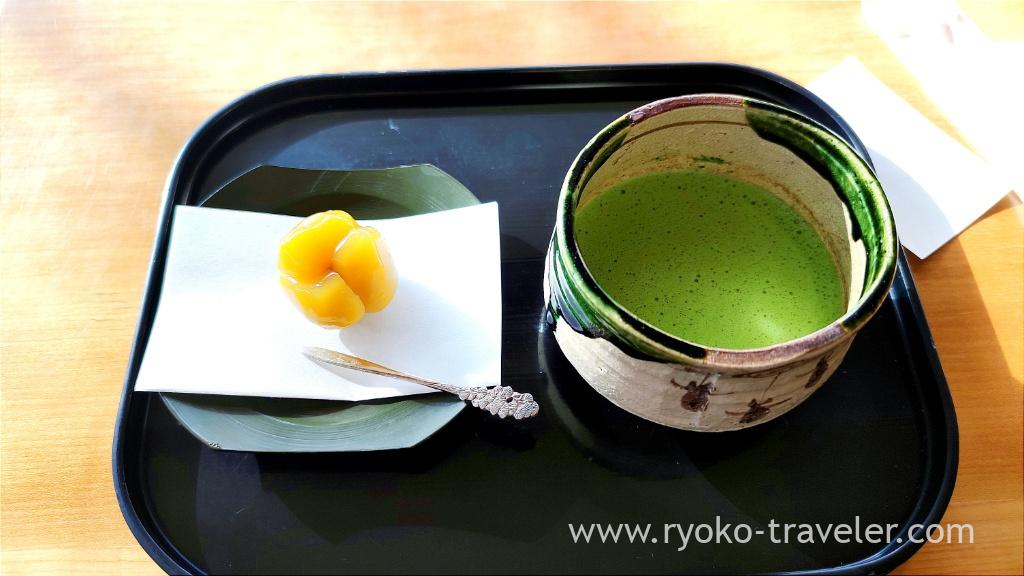 Only chestnut can be seen from the top. But there's a gyuhi (a kind of mochi) covered with redbean pastes. It also had strong flavor of chestnut. I enjoyed the flavor of chestnut well. When I finished eating it, the staff served me hot green tea, too.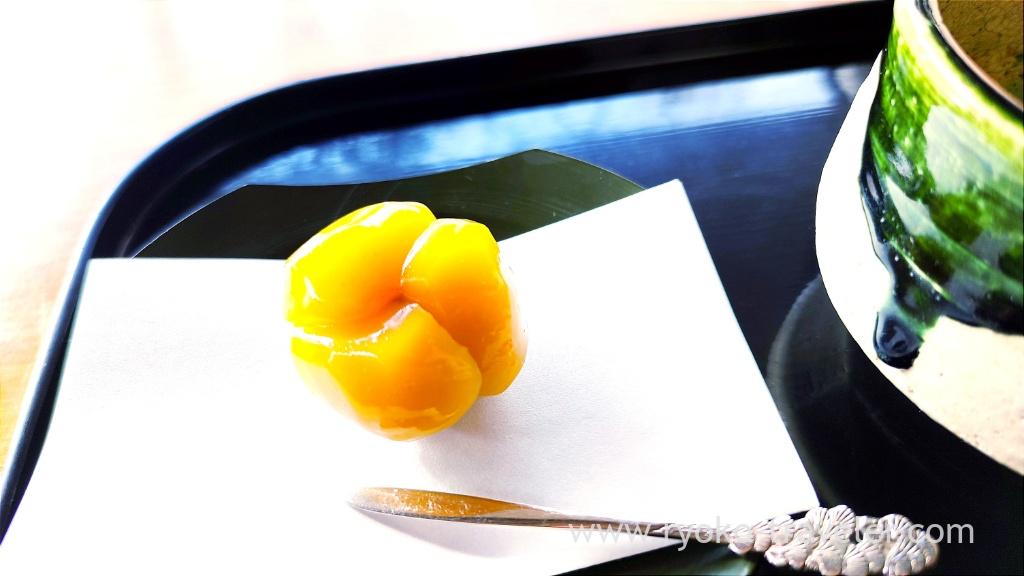 I enjoyed Autumn flavor in the warm room apart from cold outside.
About

Name Kaiundo Shofuan (開運堂 松風庵)
Open Daytime
Reservation Unavailable
Credit card Unavailable
URL Website

Google Map