I wanted to eat Hakodate ramen if I have opportunity to visit Hakodate. So, of course, I visited ramen shop for Hakodate ramen ramen this time. Jiyouken (ラーメン滋養軒) is one of the most popular ramen shop in Hakodate.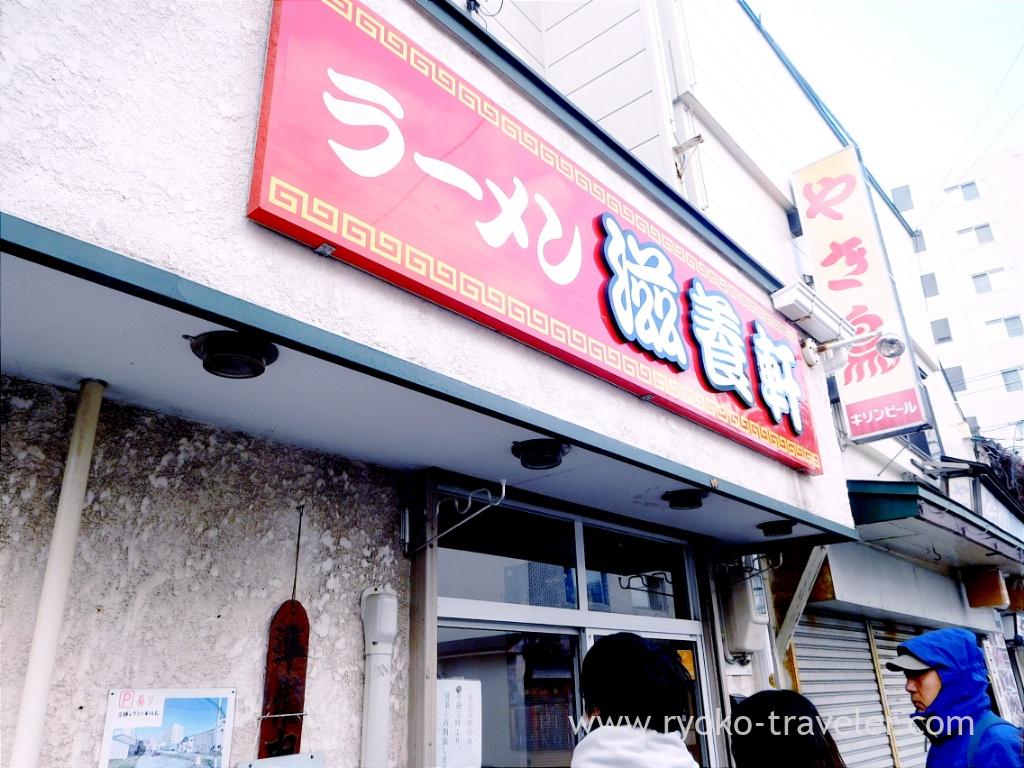 When I got to there, there were about 10 people in front of the shop. I was surprised because I didn't find any lines and I could eat meal without waiting at any restaurants this time in Hakodate because it wasn't busy season. And about 1/3 of people there seemed to be from foreign countries.

And as soon as I followed the line, the shop keeper went out and removed the shop curtain. He said to us that noodles would be out of stock after they serve us. Ah, I was lucky. But it was still before 12:30 p.m.
Menus. They don't have English menu. They are popular as their ramen because it's delicious. But another reason of their popularity is this price. Inexpensive. Ramen cost us only 500 yen.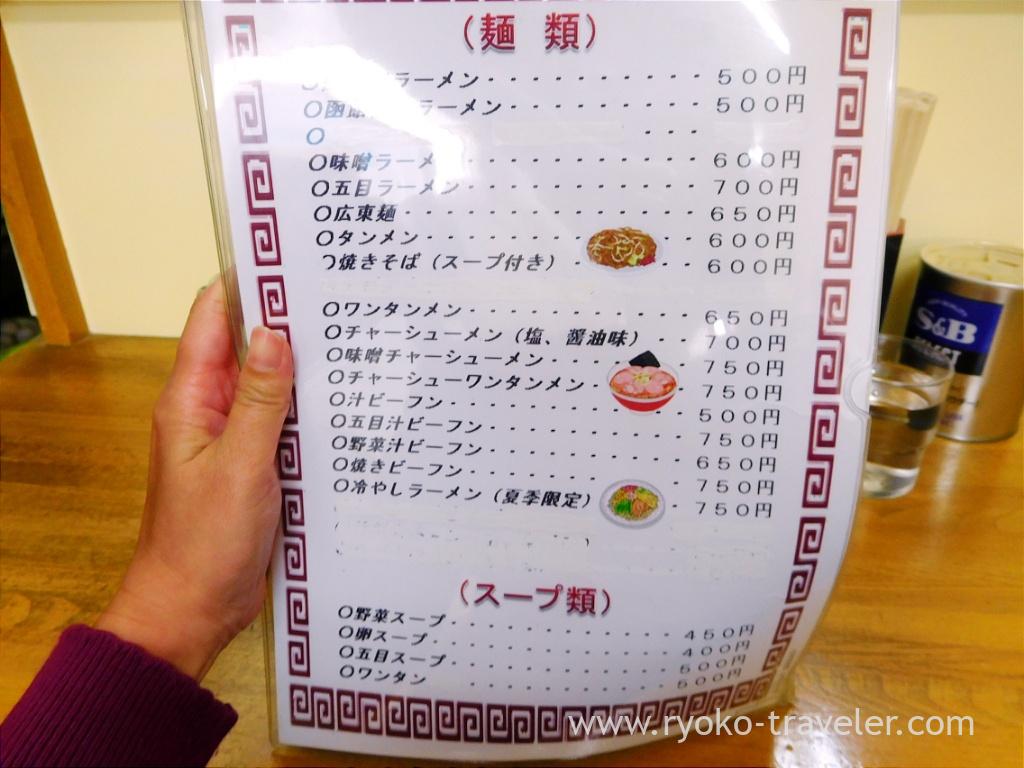 Both Shoyu ramen and shio ramen looks delicious. But I ordered sio ramen all the same. Hakodate sio ramen. Two slices of roast pork, bamboo shoot (menma), green onion in clear soup.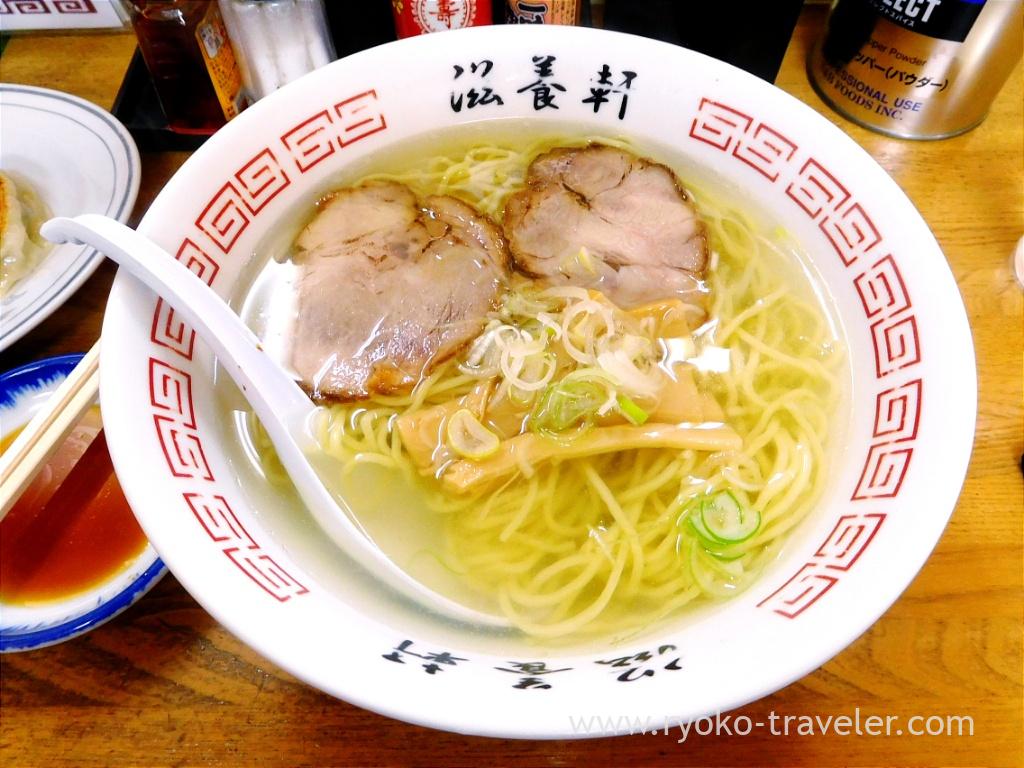 Soup stock having extracts of konbu seaweed, vegetables and chicken. It's mild.
This straight and narrow noodles were awesome. It's homemade.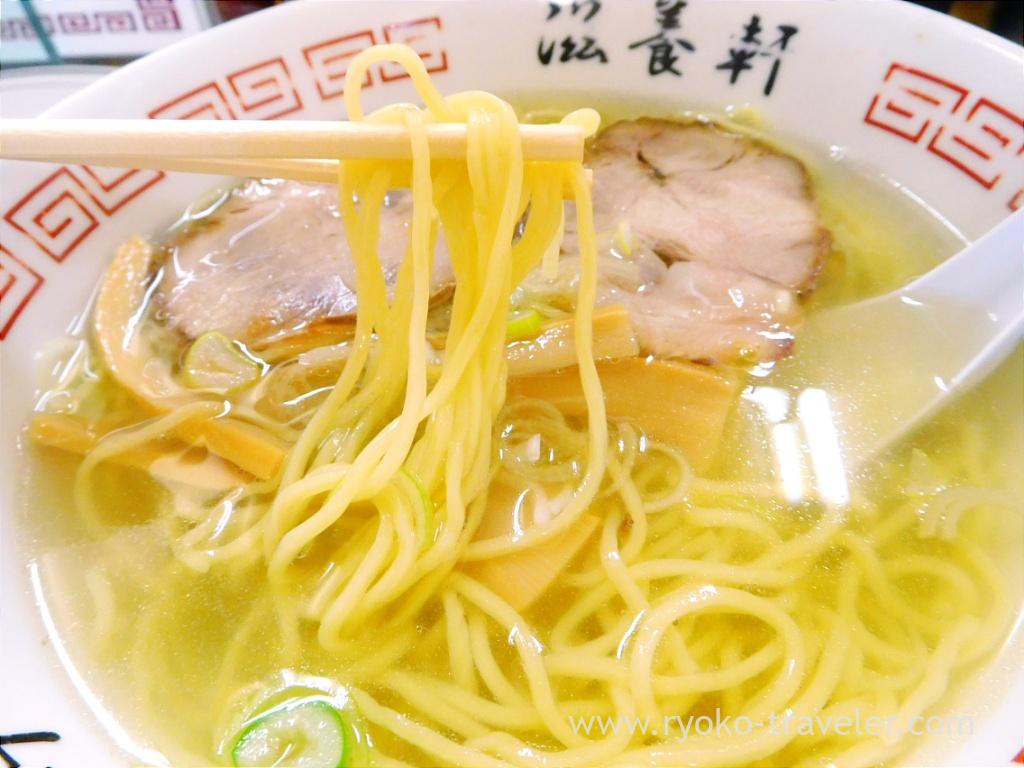 Truthfully speaking, I like this gyoza better than ramen. Each gyoza was small enough to eat with one bite.Its skin was thin and fillings have garlic. This skin is homemade, too !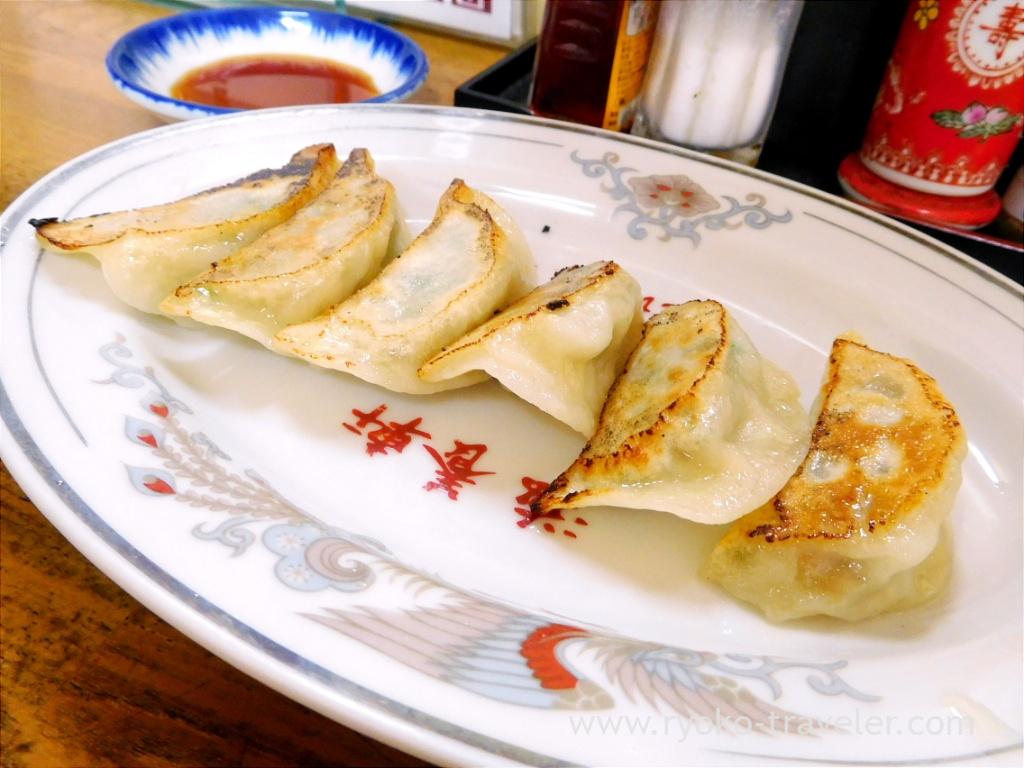 They have started their business since 1974 there and they are one symbol shop of Hakodate-style ramen. Of course, their ramen was awesome. But I think their ramen is not suitable for visitors from anywhere waiting such a long time. It should be a place for local people enjoying meal time with their family slowly.
About

Name Jiyouken (ラーメン滋養軒)
Open Lunch, Dinner
Reservation Unavailable
Credit card Unavailable

Google Map