After I had meal at Jinmei night market, I walked around the market to have something for dessert (douhua). And then I got to this shop. Jingmei Douhua (景美豆花). The road in front of the shop is narrow and there were so many people packed. So, at first, I walked through in front of the shop.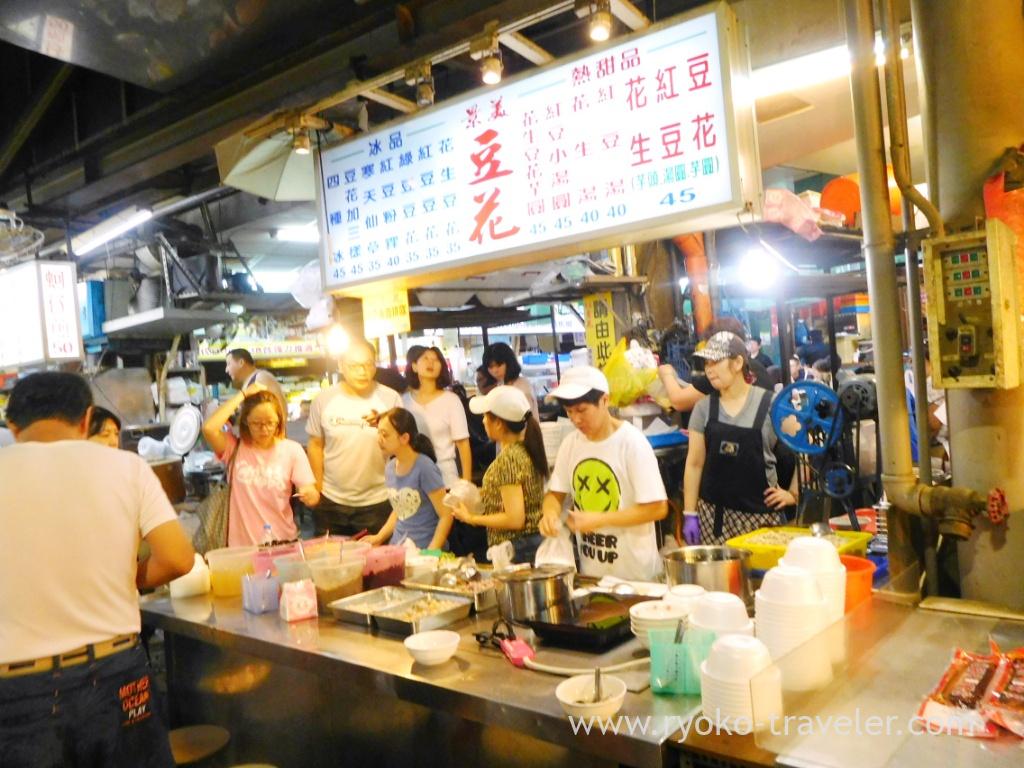 Though they are douhua shop, also they have shaved ice and red bean pastes soup. We can order from this menu, but many people order douhua and pointed some toppings that they want. "豆花加三様 (45TWD)" is cold douhua and that can be chosen from three toppings. If you order cold douhua and choose three toppings, the order is 豆花加三様 automatically.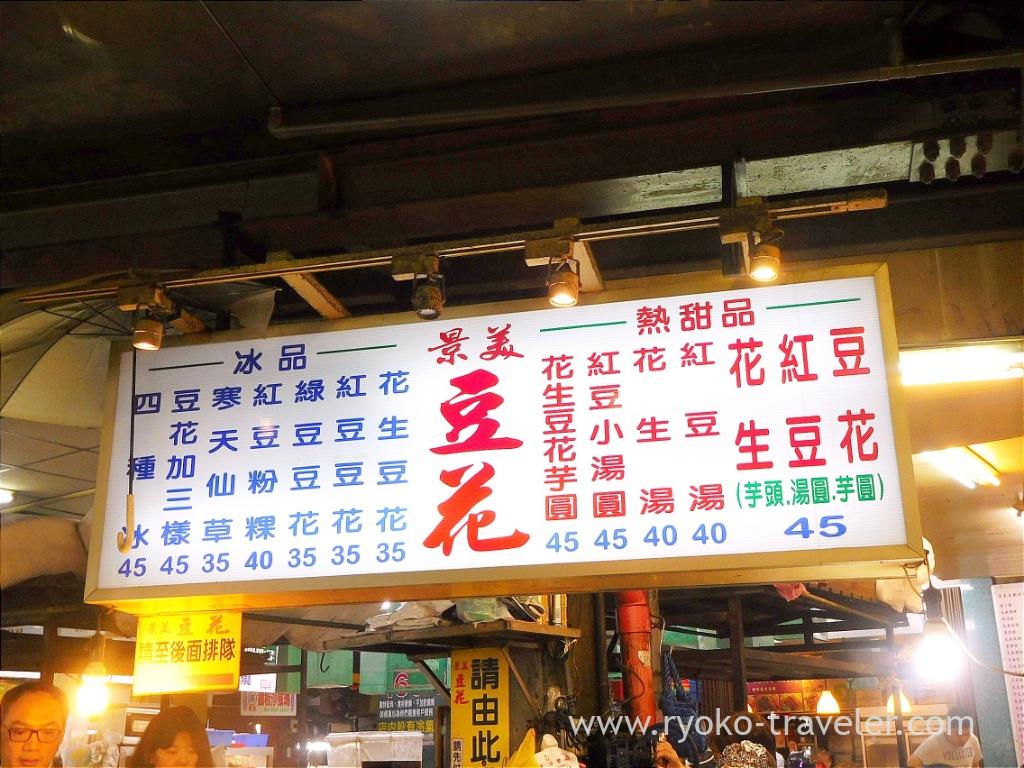 Toppings… awkeotsang, boba, rice-flour dumplings, taro balls, nata de coco and so forth. So much boba. Boba is so popular all the same. After I ordered and paid at here, I was seated at the back of the shop. Jinmei market itself is local market and they don't speak both Japanese and English at this Jinmei Douhua, too. But order is very simple 🙂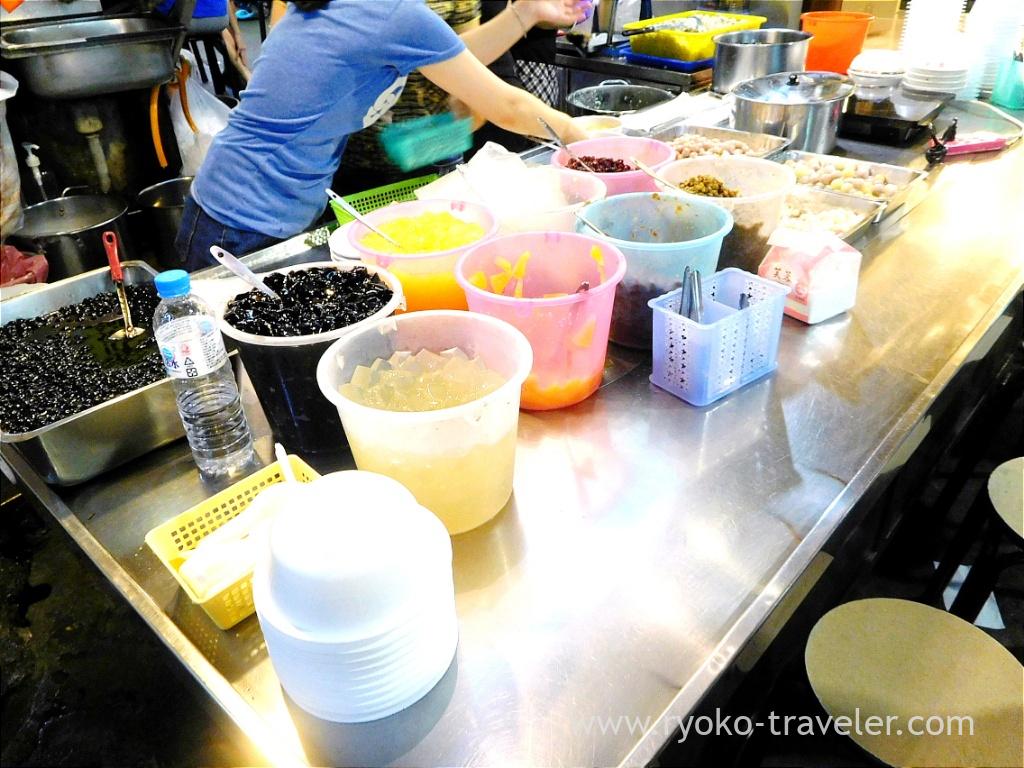 Though there are counter seats in front of the toppings (look at above photo), there was no one that time. It's because there are many tables and chairs at the back of the shop. And another there are some shops on the same floor and there are some meal shops, so we can eat both meal and douhua at there.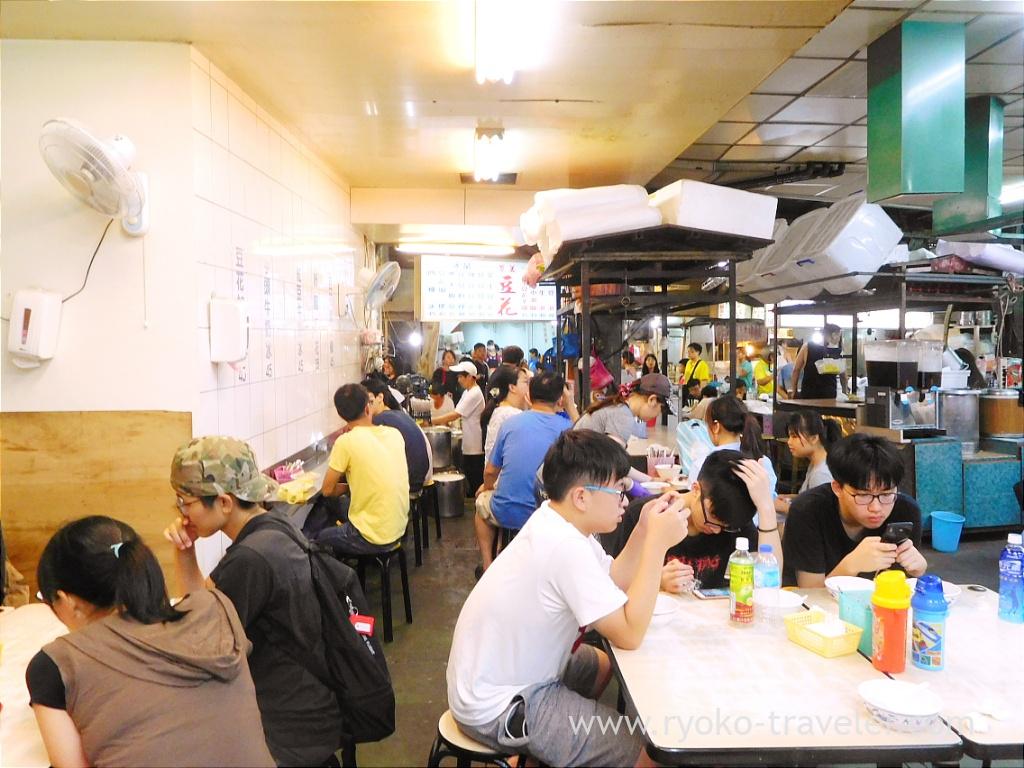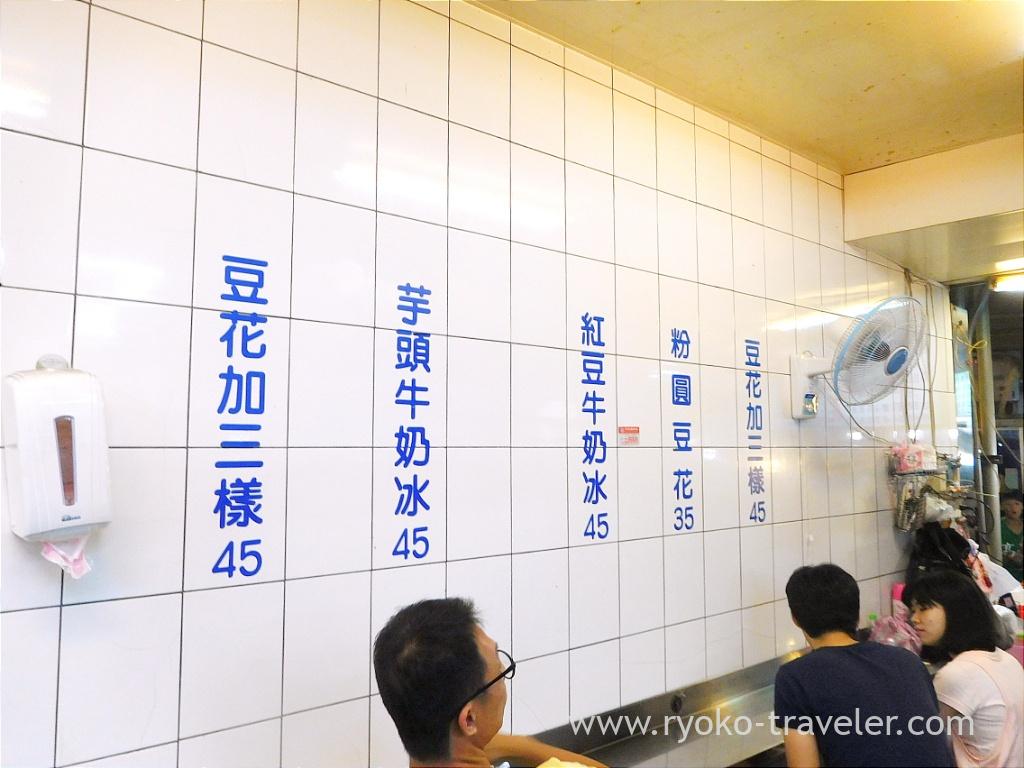 I ordered peanuts douhua. The staff asked me, "anything else ?" again and again, but I said "peanuts only". Peanuts were smaller and those were boiled soft. And it was seasoned lightly. Not too sweet. And it had shaved ice on it. It had refreshing tastes.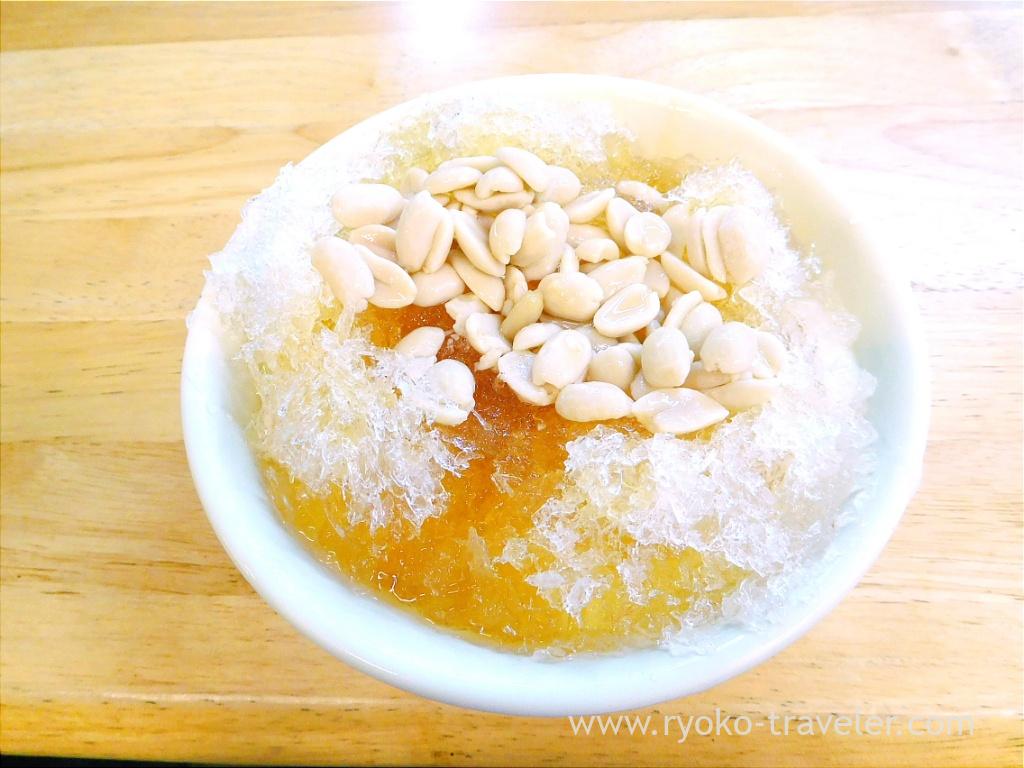 Though we can't see any douhua at above photo, it had much douhua. So soft. The douhua was still warm. Because of the warmness, I felt the flavor of soy beans clearly. I think it was hot if I ate it soon before taking the photo. Delicious.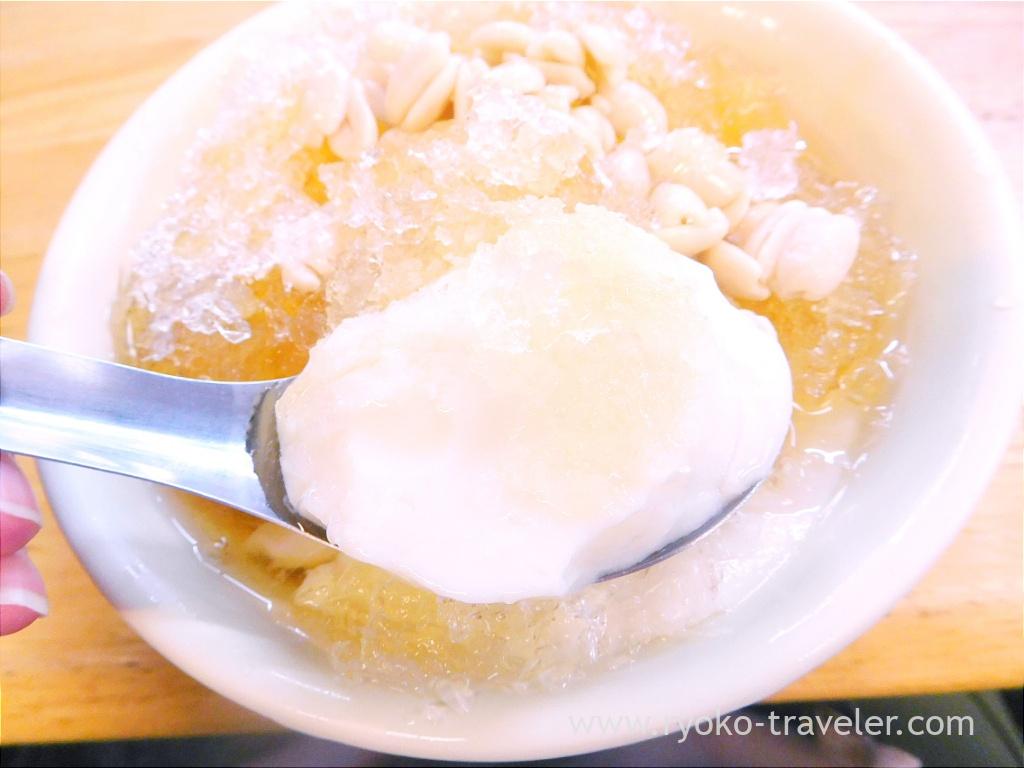 Douhua after meal at Taiwanese night market is awesome all the same 🙂
About

Name Jinmei Douhua (景美豆花)
Open Night
Reservation Unavailable
Credit card Unavailable

Google Map